A Ride to Queenstown and Glenorchy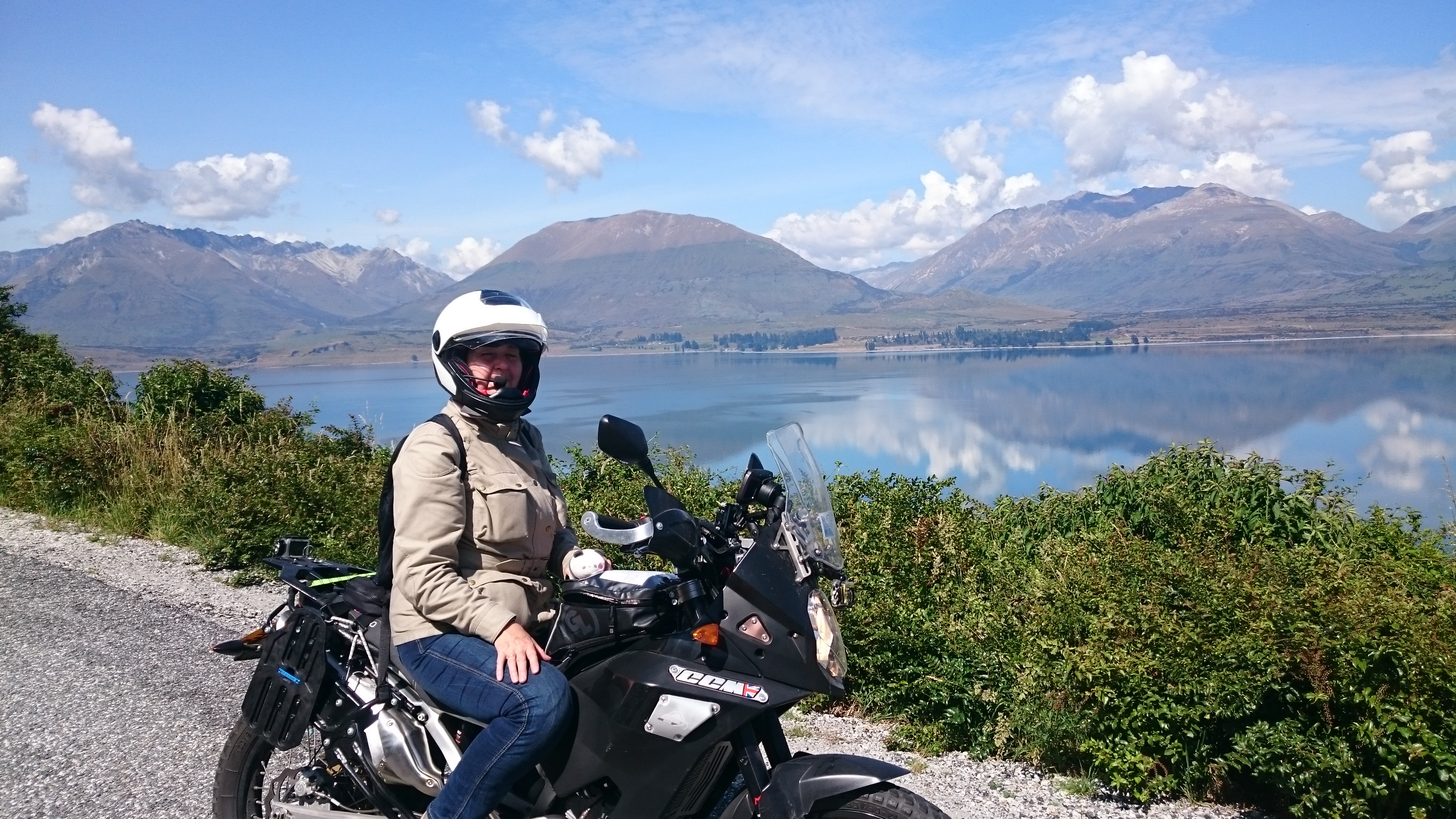 A Ride to Queenstown and Glenorchy
20 January 2020
While we did not stay in Queenstown we decided to take the short 20km ride to visit, and to make some enquiries about transport for the next day.
Our hopes and plans were dashed when I called into the booking office for the SS Earnslaw, the victoriana steamer that still provides a service around the lake.
Many others had been able to transport their motorcycles across the lake on this boat, but they had now changed the rules. Another re-route to organise for tomorrow.
Queenstown was hot and hectic, it was by far the busiest place we have visited so far, busier than Auckland.
The traffic was dense never ending, pedestrians were walking everywhere as if they had been starburst from a tourist firework, but not as pleasing to the eye.
We decided to get out of town smartly, and ride to Glenorchy. What a ride, what scenery, what roads.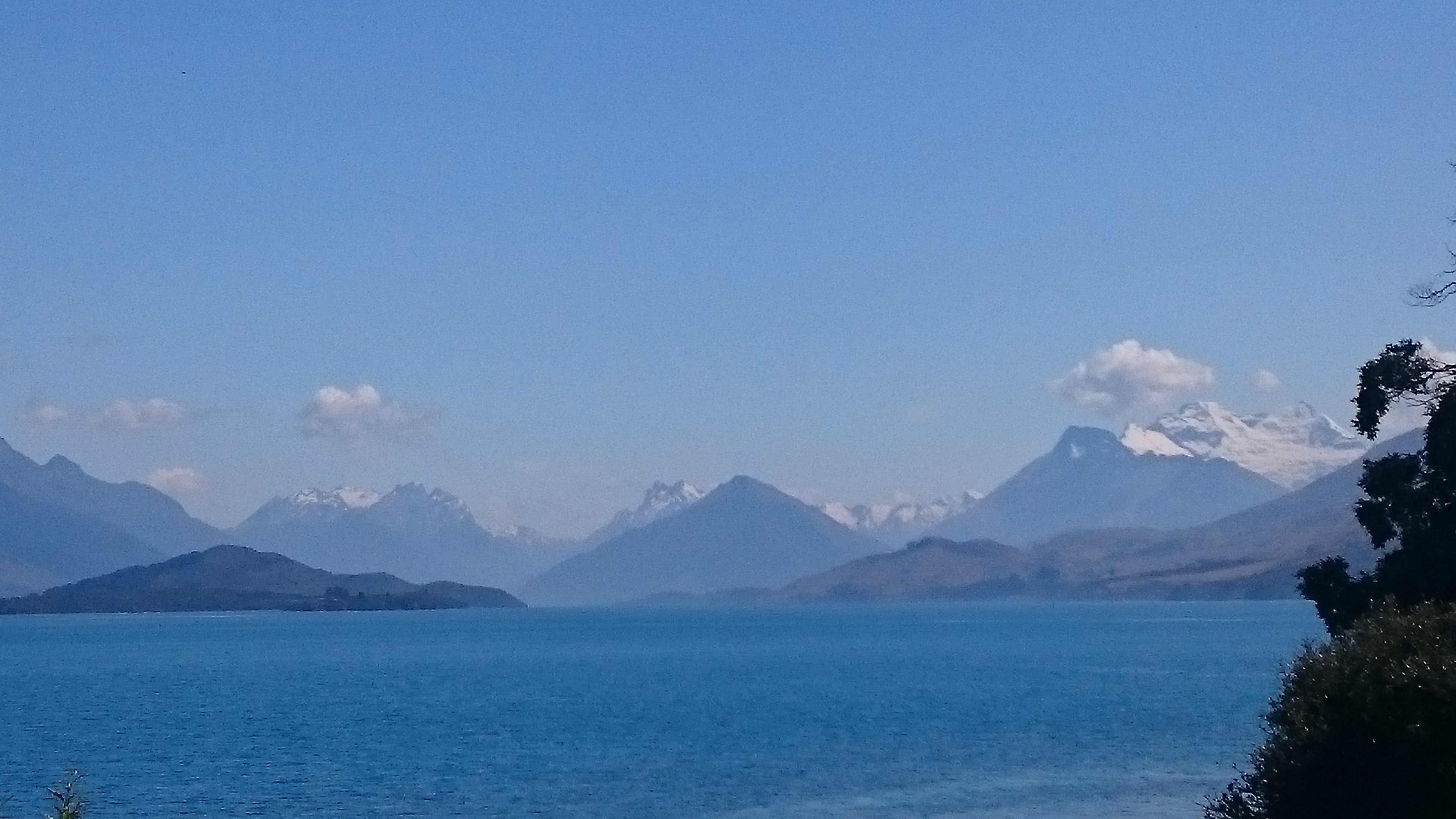 The road followed the lakeside all of the way to the small and picturesque village of Glenorchy. The contrast with Queenstown was remarkable.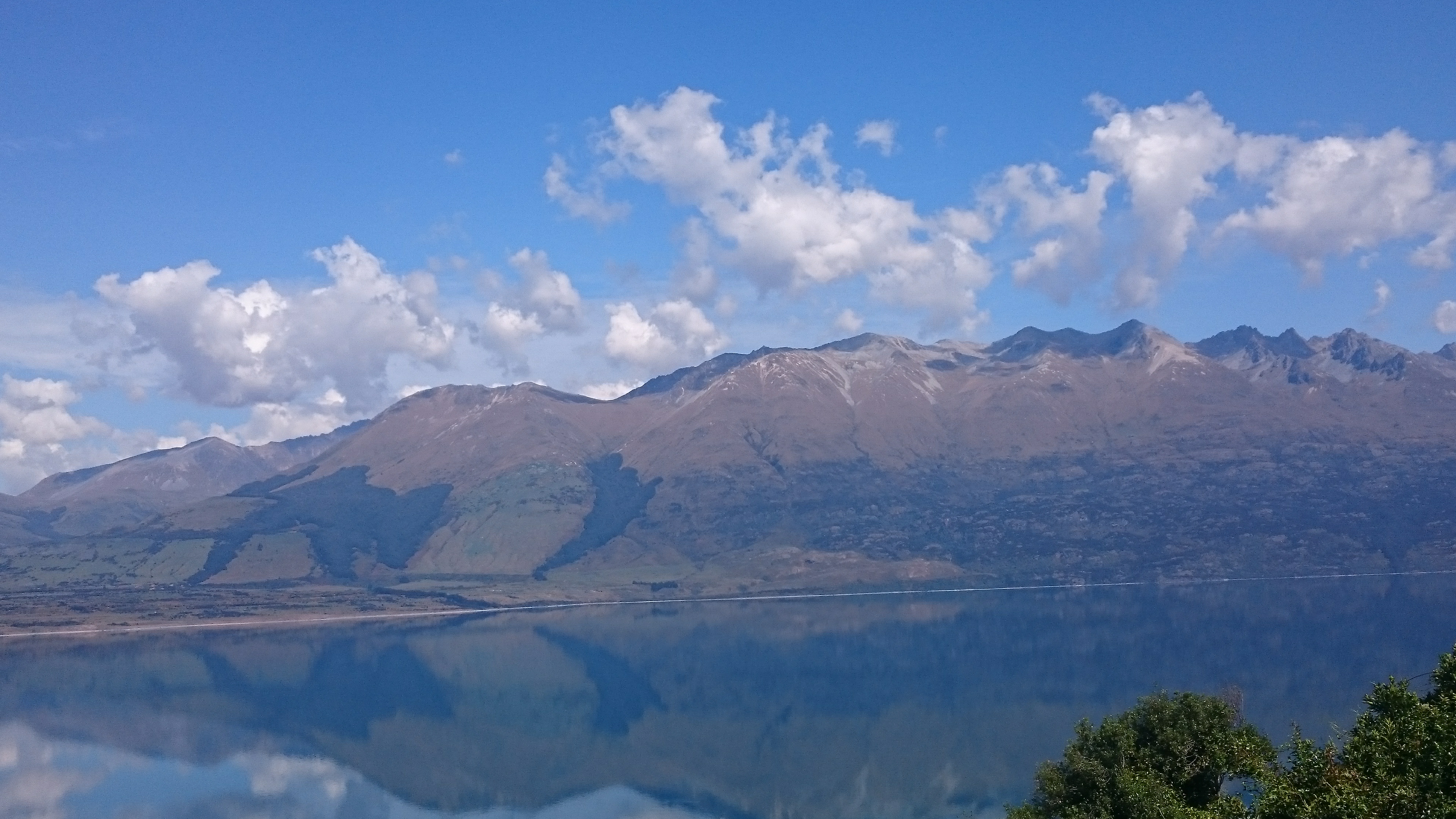 Vehicles were occasional, people talked and didn't shout and scream, the lack of noise was both relaxing and refreshing.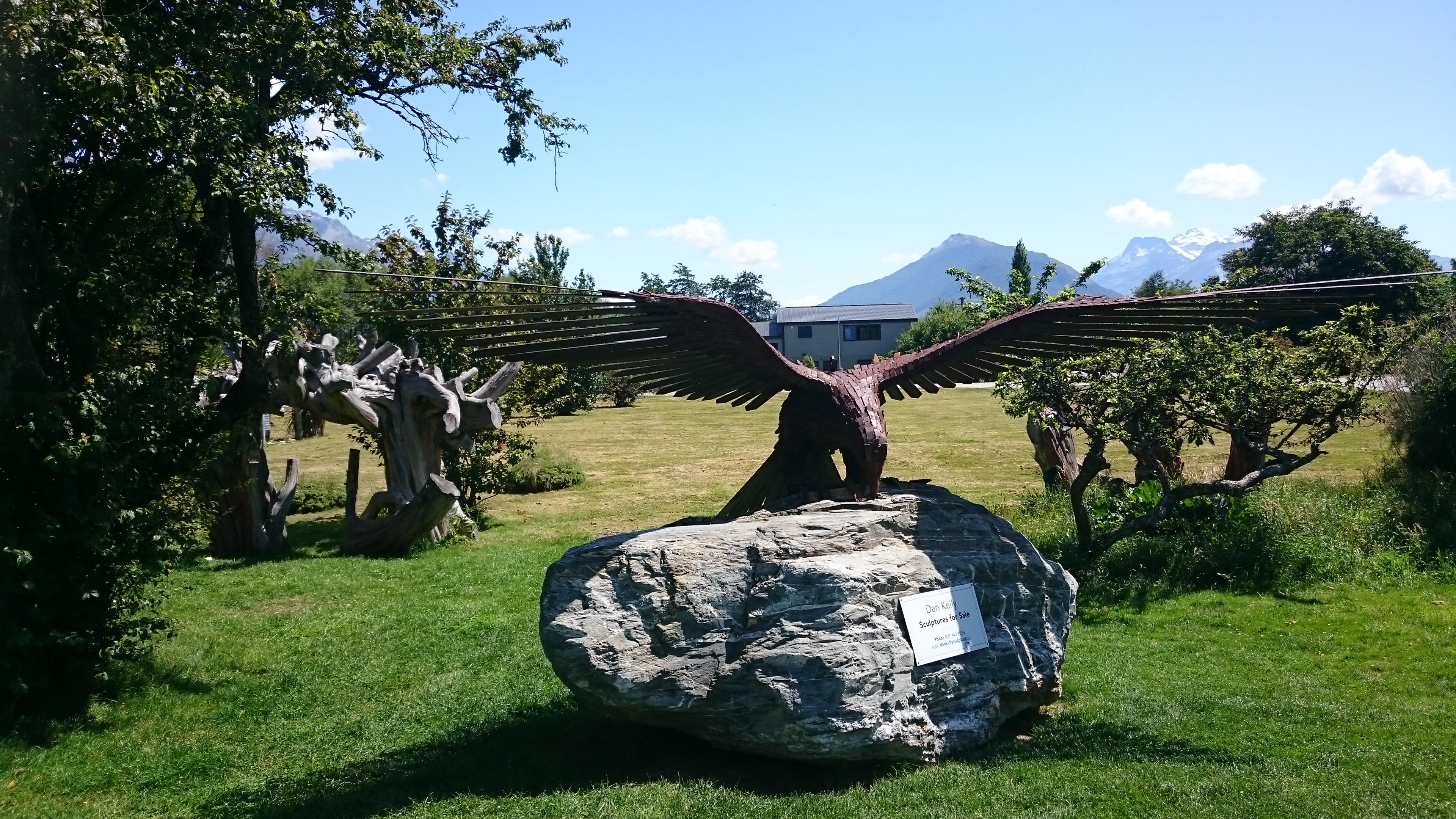 We decided to refresh ourselves at the GYC cafe, and we were once again delighted with our lunch, perfectly prepared and presented. Both of us queried whether or not we would be able to get our legs over the bikes for the return journey, so we relaxed for short while to allow our meal to digest a little.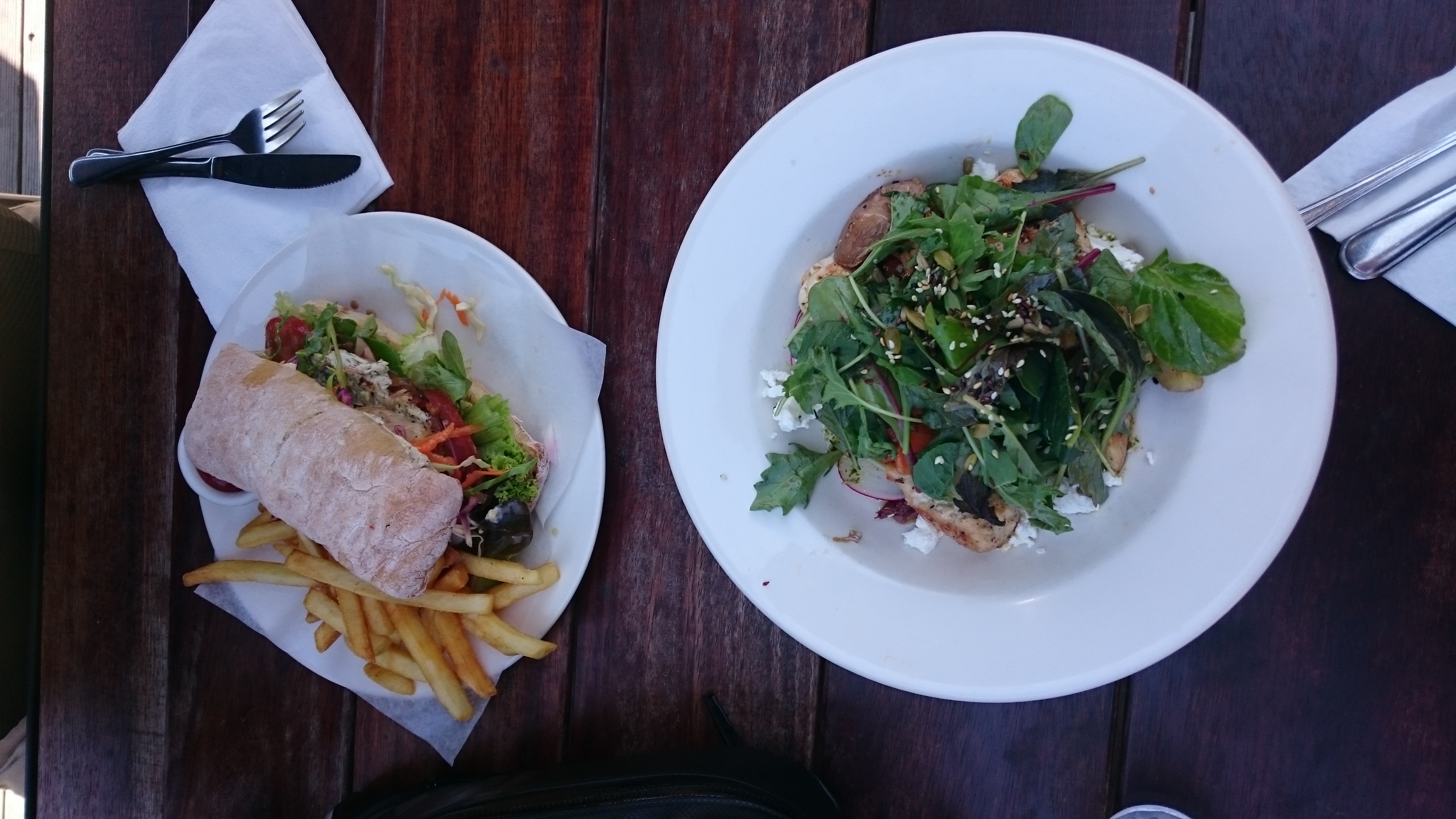 It was the same road back to Queenstown, but this time the views were different. This is a road you could ride many times before you could possibly tire of the views.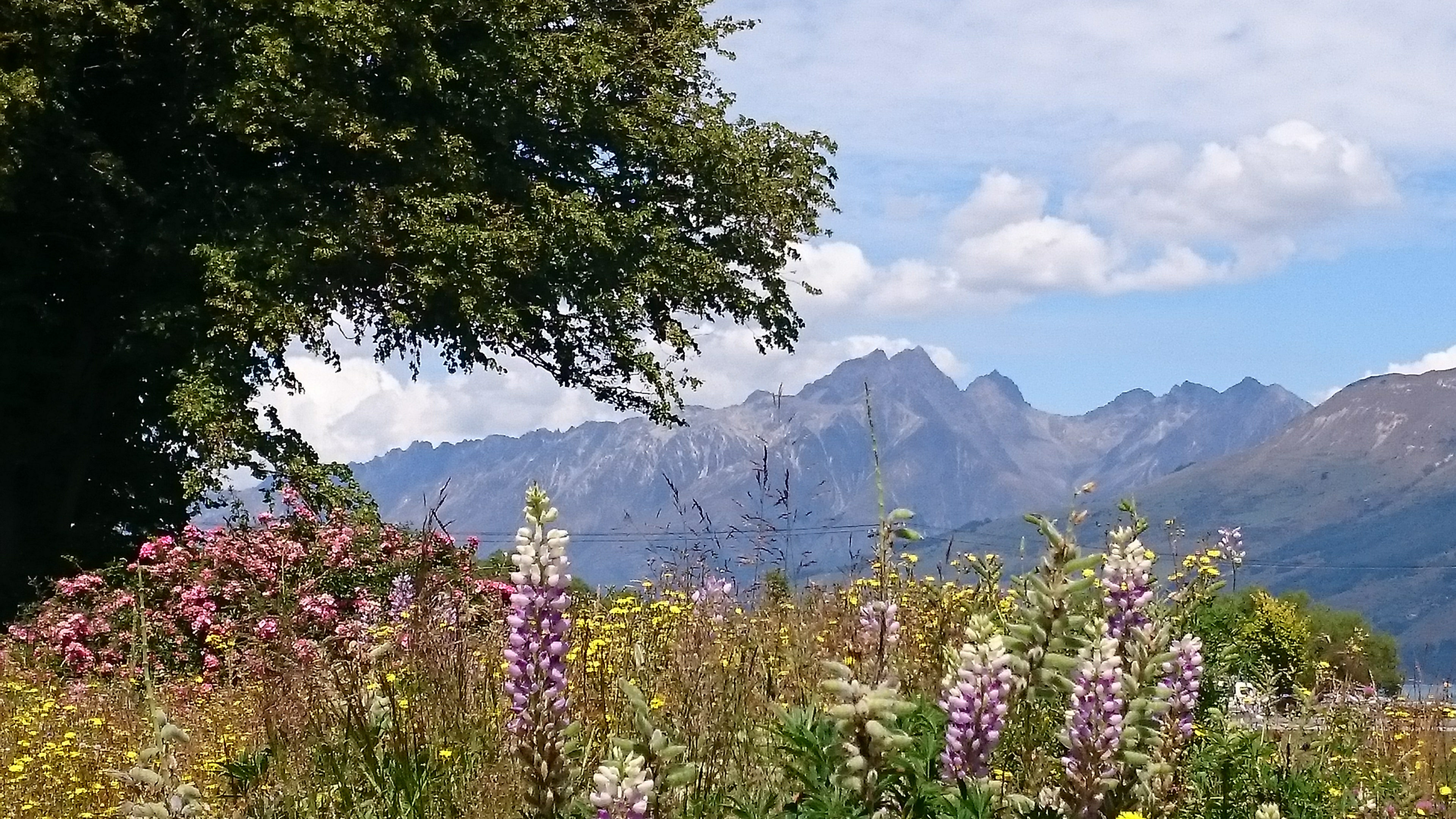 We decided to try Queenstown again, walking to the ferry landing area. Once again it was frantic with directionless tourists. We hid at an ice cream store, sampling some of the goods, before deciding that we preferred the tranquillity of Arrowtown.
Back to Arrowtown for the night.