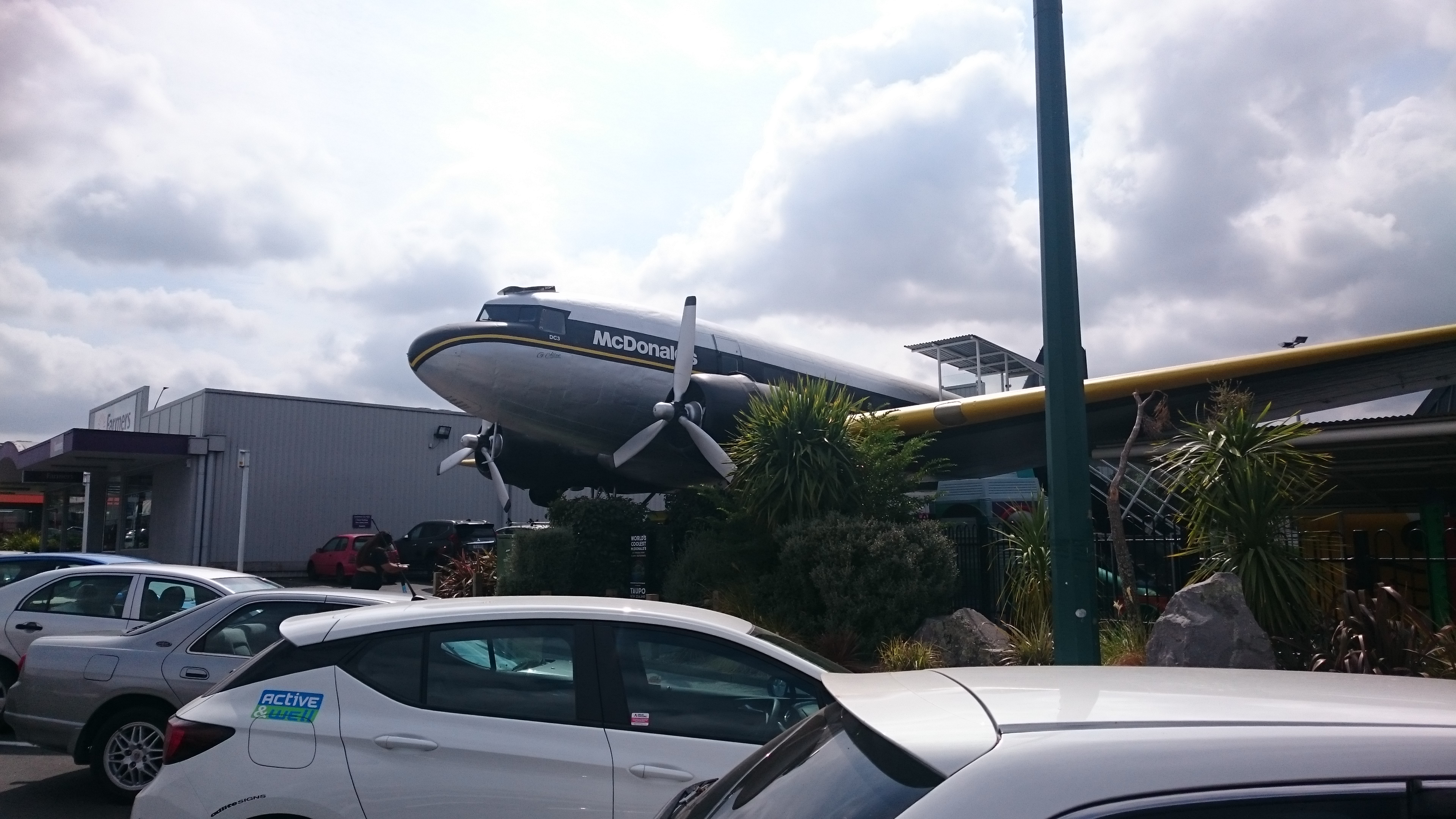 Napier to Rotorua
15 February 2020
Leaving Napier we rode out onto State Highway 5, also known as the Thermal Explorer Highway. 
It was overcast, a little damp and chilly, and I wondered if we needed to stop and explore our baggage for our 'they won't be necessary' thermal underwear.
I needn't have worried the temperature soon rose to over 20C as the sun regularly threatened to show itself.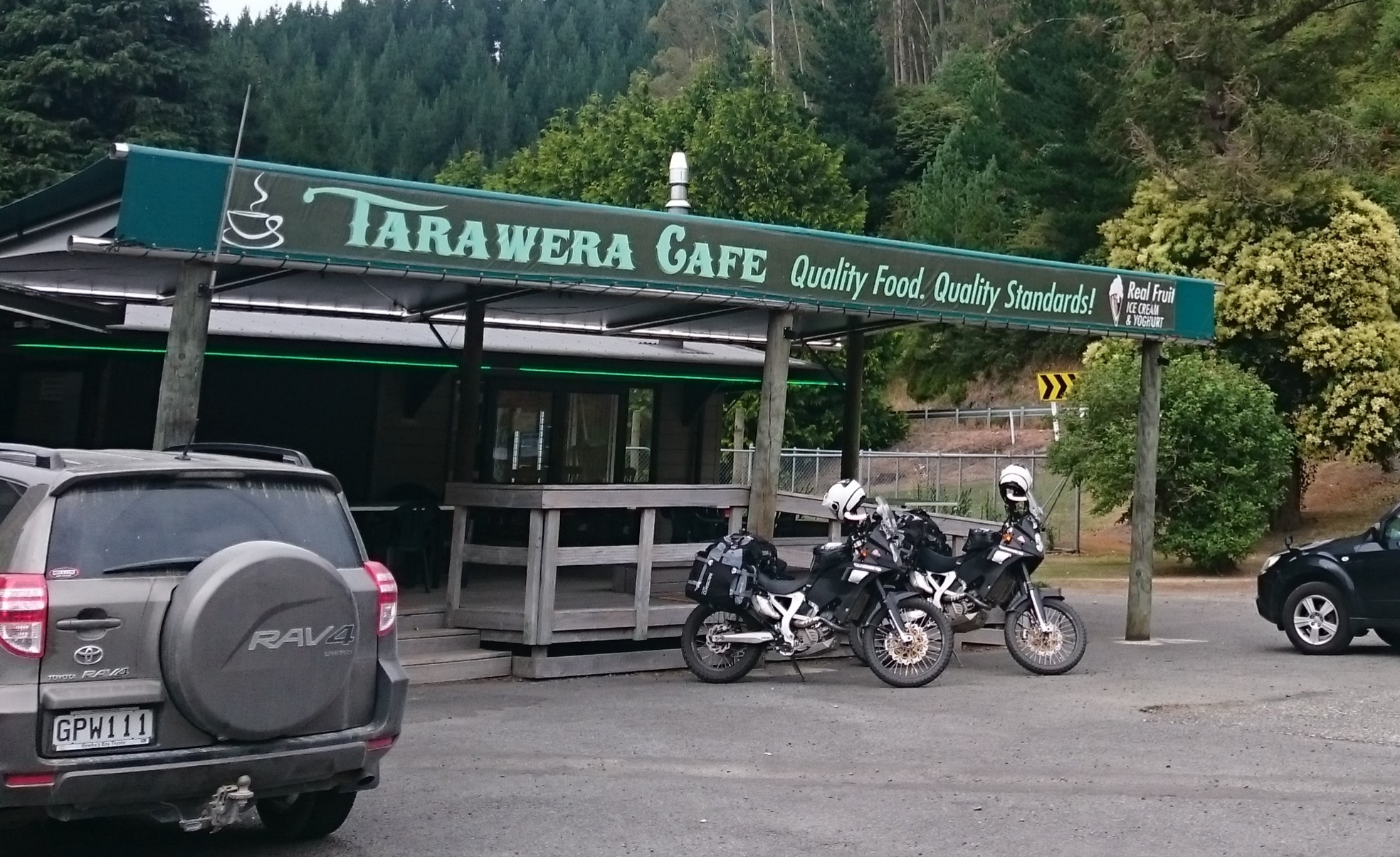 We stopped one of the only roadside cafe stops between Napier and Taupo, the Tarawera Cafe.
A display showed that in the nineteenth century, when the stagecoach left Napier towards Taupo, they released a pigeon that flew to Tarawera carrying a message containing details of how many people there would be for lunch when the stagecoach arrived. 19th century communications!
We continued on to Taupo where we had a short lunch break. We were surprised to see a plane parked at the McDonalds take away, we didn't think there was enough landing space.It was only now we were able to see any proof of the 'thermal' activity. There were a handful of steam clouds emanating from various locations, evidence of hot water coming to the surface.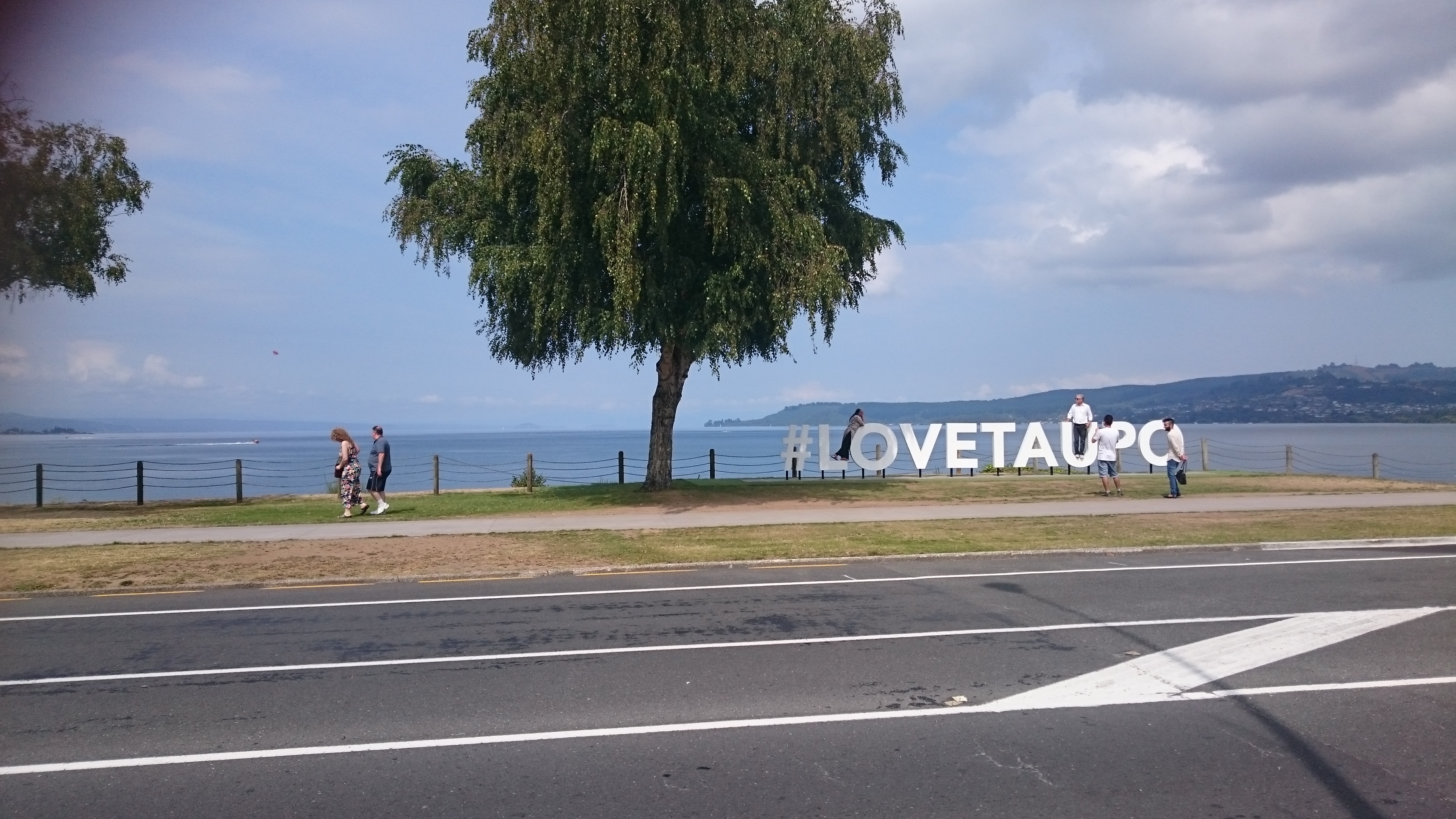 From Taupo we rode towards Rotorua, seeing more evidence of thermal activity.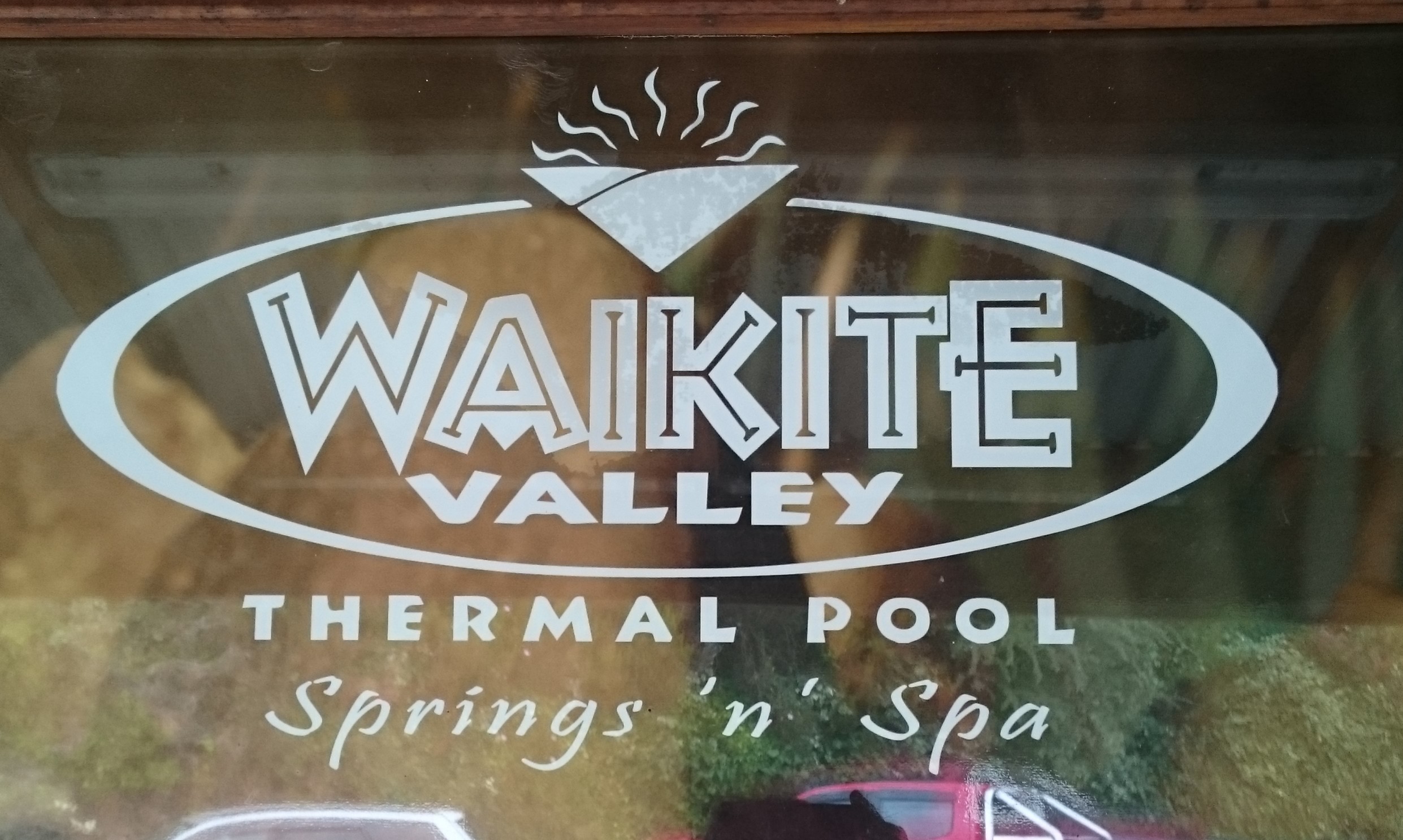 We pulled of the highway to see some of the thermal pools. We were able to see thermal pools in the Waikite Valley from the car park, but there was an entry charge if you wanted to bathe in any of the bathing pools.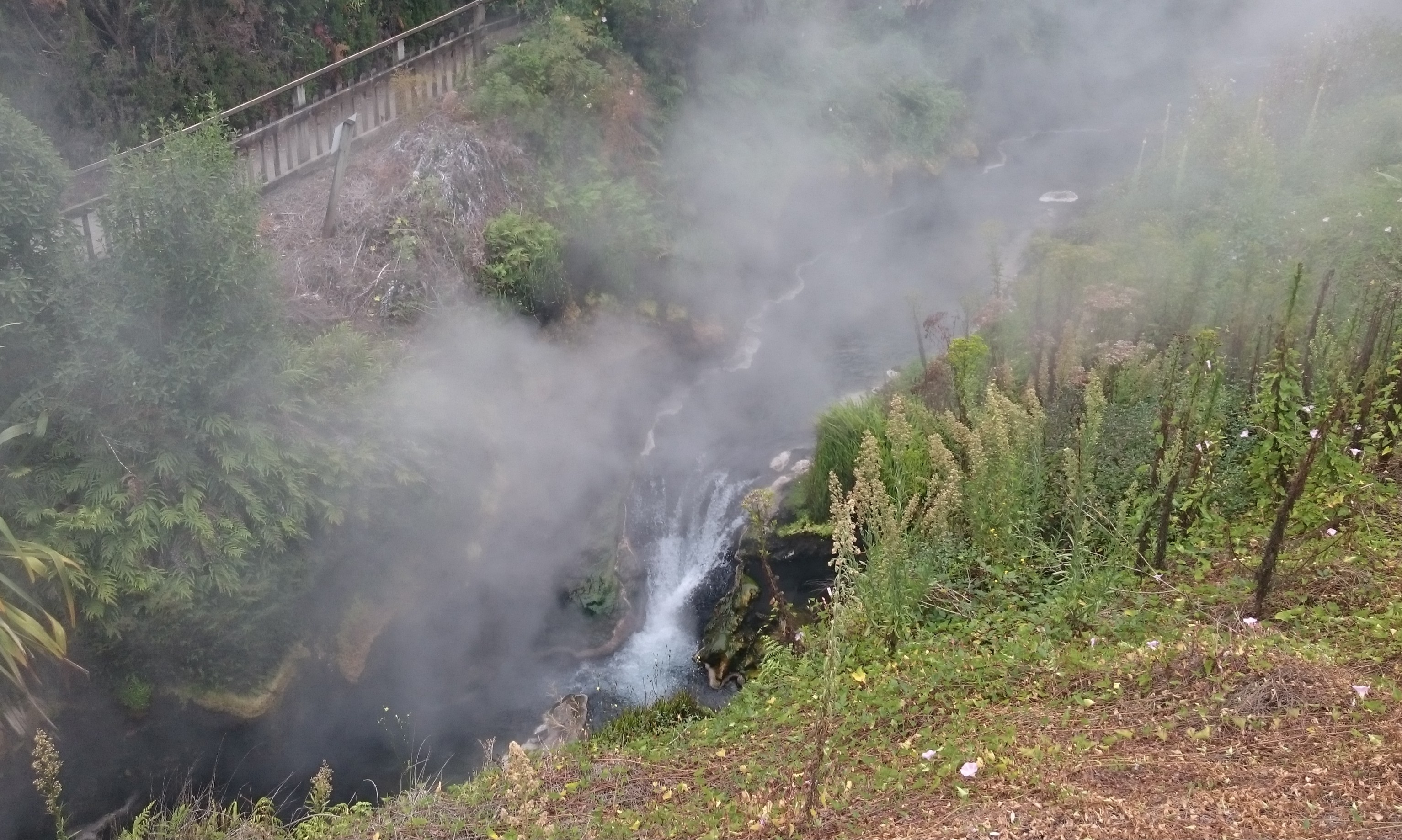 We then went to Wai-O-Tapu, self styled thermal wonderland. I knew straight away that it was just a cash generation enterprise when we rode into the jammed car parks. There were large queues to get tickets, and no-one we saw leaving looked either happy or impressed. After both discovering the ticket price, and reading the many non complementary internet reviews, we decided to give this one a miss, especially as the 'spectacular' geyser that they have had already been erupted earlier that day (no, its not a natural eruption, they put detergent of some sort into the geyser to get a 'show' eruption each day at 10.15am!)
On to Rotorua we rode, unpacked, went to a car wash to clean the bikes, then we changed the oil and serviced the bikes.
A quick count up reveals that is 6 weeks so far we have had in New Zealand, 2 more weeks to go before we fly to Western Australia on 29 February.    
Tomorrow we will explore Rotorua.
Napier to Rotorua outline of route travelled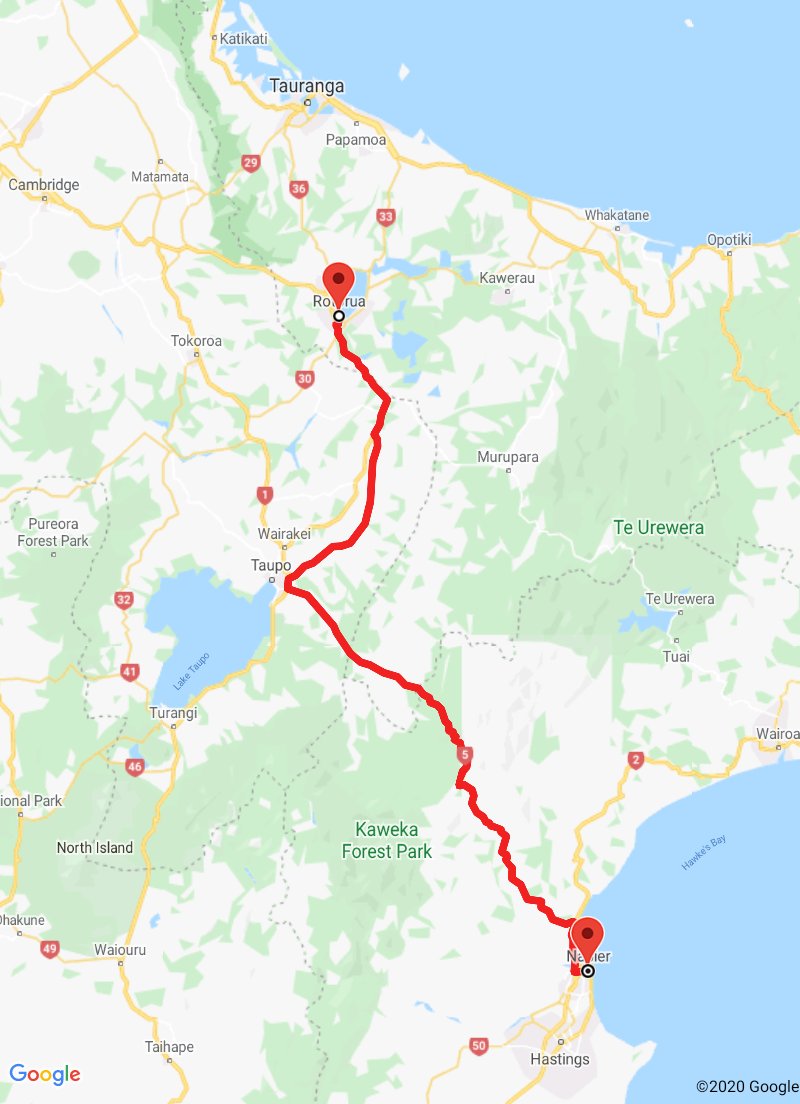 Trip statistics to date
Days in New Zealand. 41
Todays distance KM. 219
Total distance KM. 5292