Arrowtown to Te Anau, via Mossburn, Manapouri and some Gravel Roads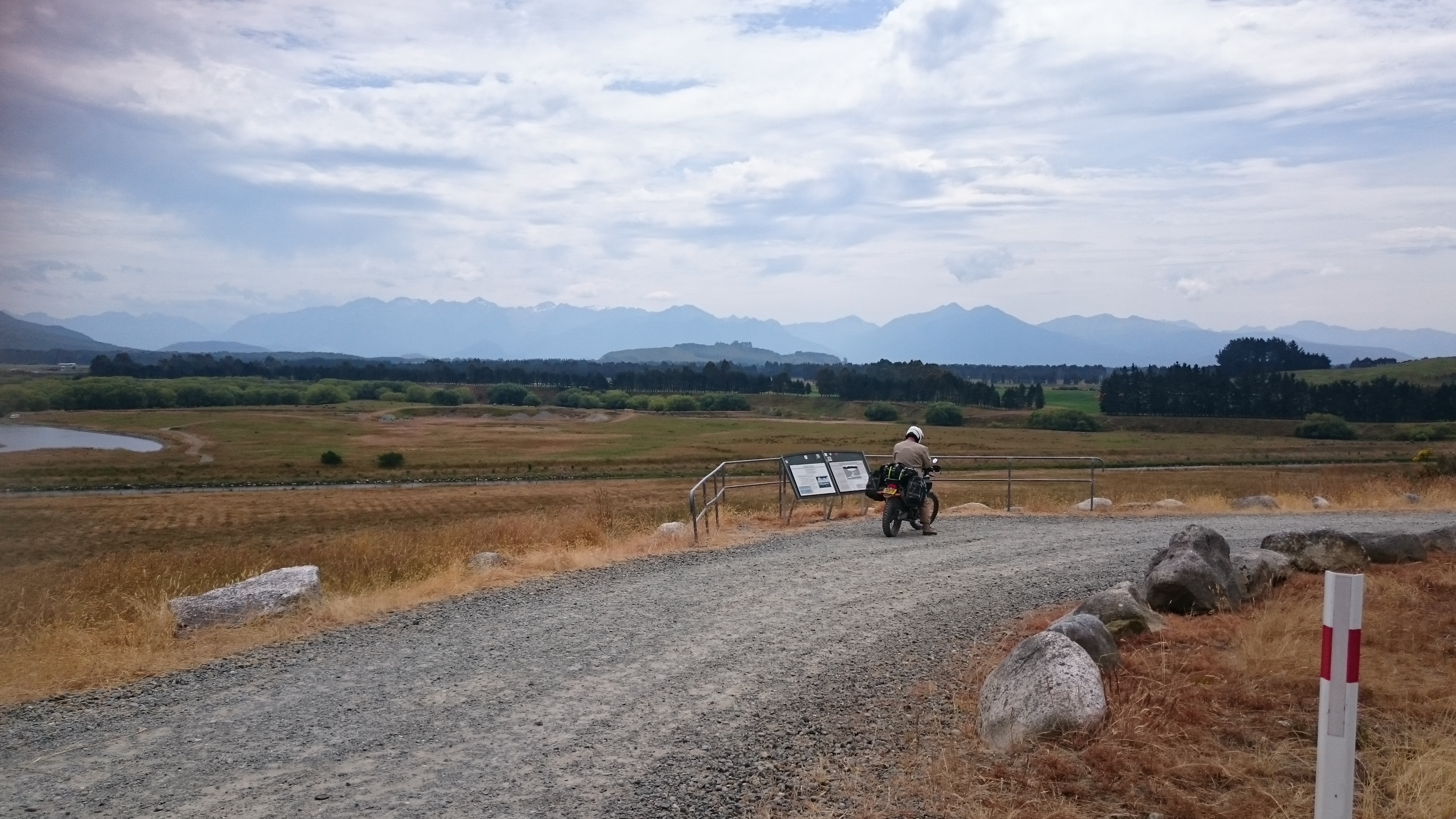 Arrowtown to Te Anau via Mossburn, Manapouri and some Gravel Roads
21 January 2020
Leaving the comfort and tranquility of Arrowtown we hoped that the sun would poke through the overcast morning skies. We followed to road towards Queenstown, and fortunately for us the road south bypassed the morass of tourism, leading us along the Eastern edge of Lake Wakatipu.
This was a picturesque ride spoilt only by the occasional inconsiderate driver, this being the main road between Queenstown and Milford Sound.
We passed through quaint roadside villages whose names echoed the British ancestry of the first European settlers in the area such as Garston and Athol.
We rode onto Mossburn where we stopped at the roadside Dome Cafe, I was surprised at the number of staff present for a small, quiet out of the way cafe, but no sooner had we sat down with our coffees when the first coach arrived and the hordes disembarked.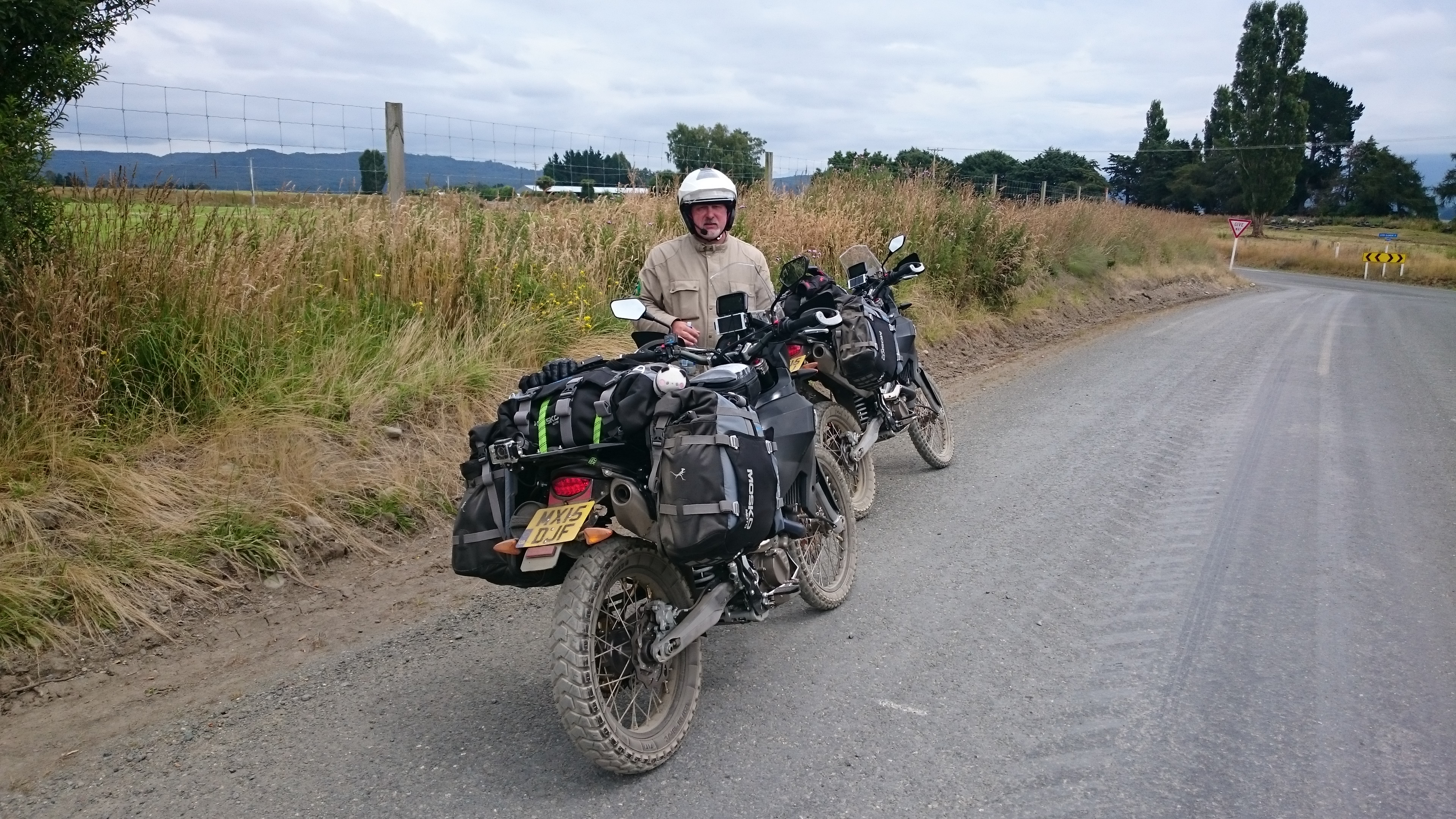 We decided to take the roads less well travelled, cutting across country in the direction of the small villages of Nightcaps and Ohai.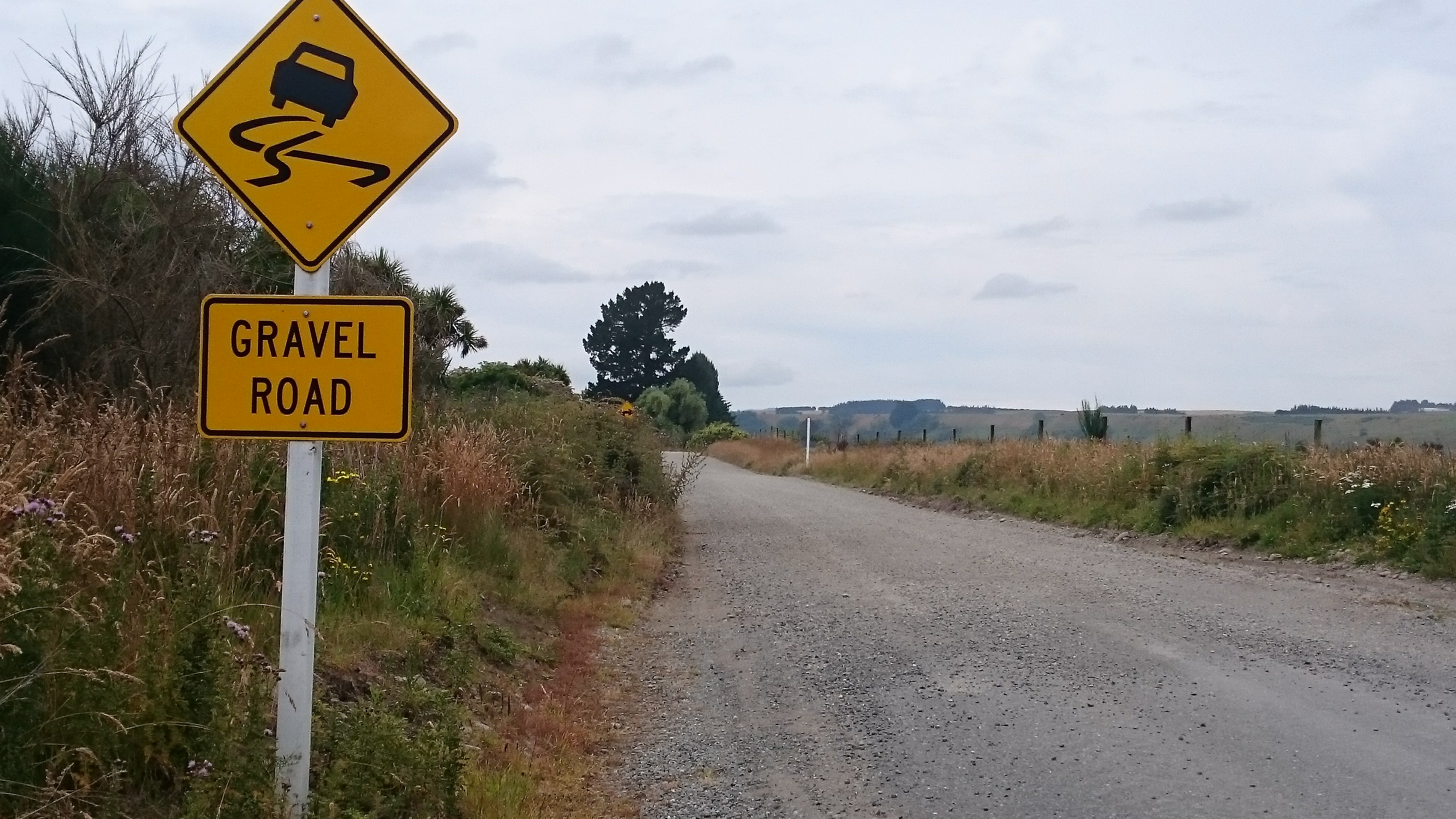 Somewhere along the way we took a wrong turning and ended up on a road on the wrong side of the Aparima River valley, but it was @ 25km of unsealed gravel roads before we saw a hard road surface again. Jennifer had an early baptism into the world of riding gravel roads.
We rode through the small mining villages of Nightcaps and Ohai. Both seemed to be almost ghost towns apart from a handful of well kept houses, the rest of the houses and buildings appeared to be in various states of disrepair. Ohai in particular had a railway track running the length of the main street, and all of the commercial properties looked as if they were 19th century western USA town, but they were all closed up and falling apart.
Now back on road we headed towards Manapouri. The countryside was interspaced with well kept farms, notable for the presence of European trees and hedges, then every so often we would find ourselves in a preservation area where the naturally occurring thick New Zealand rain forest would clearly show what the land had looked like before the European settlers arrived.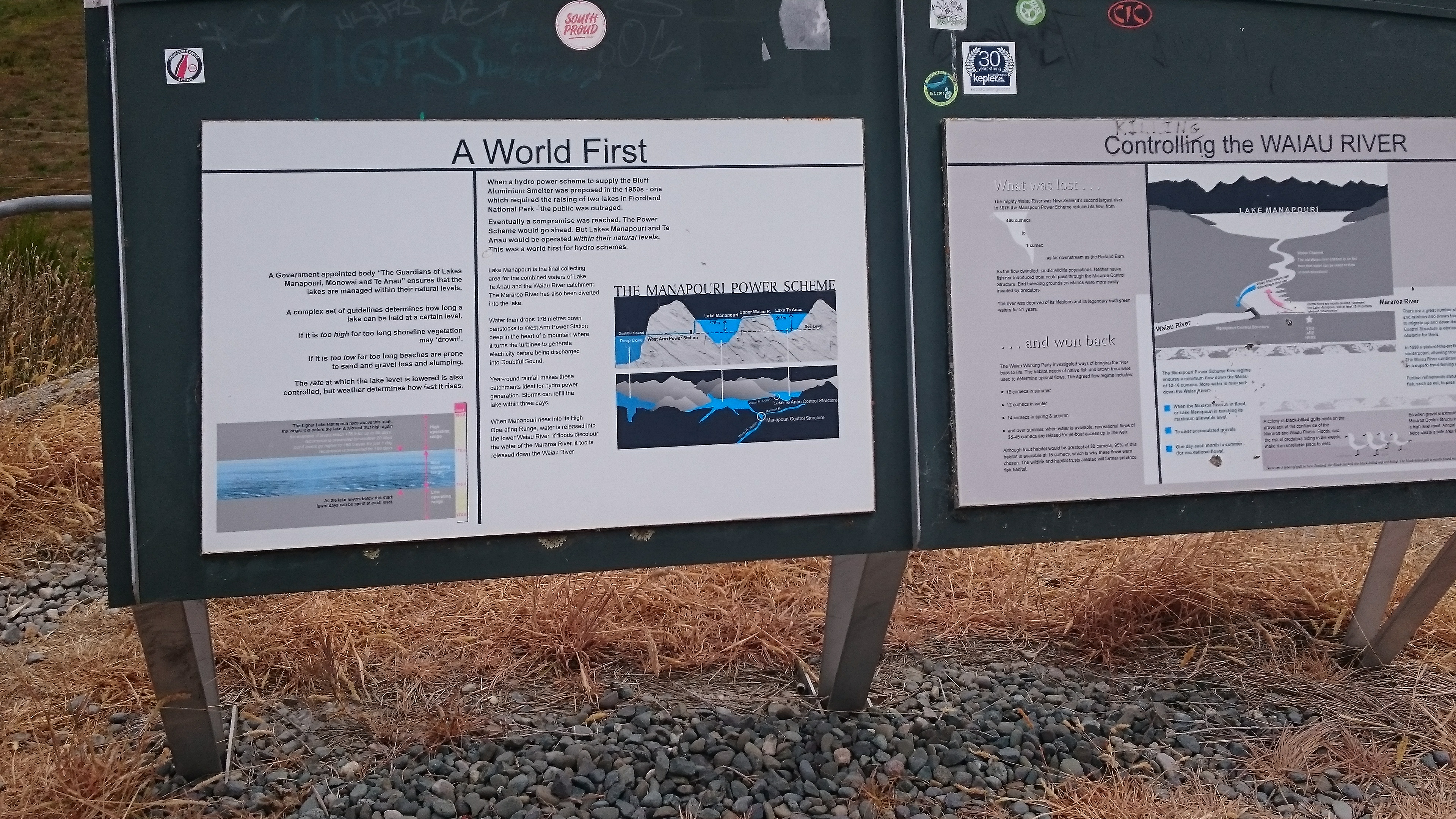 Manapouri is a lakeside village on Lake Manapouri that appears to cater for holidaymakers.
We continued onwards to our accommodation, for the next two nights, in Te Anau.
A sunnier day would have been better, and would have encouraged us to take more pictures. At least it didn't rain, until we were walking back from the shops later that night!!