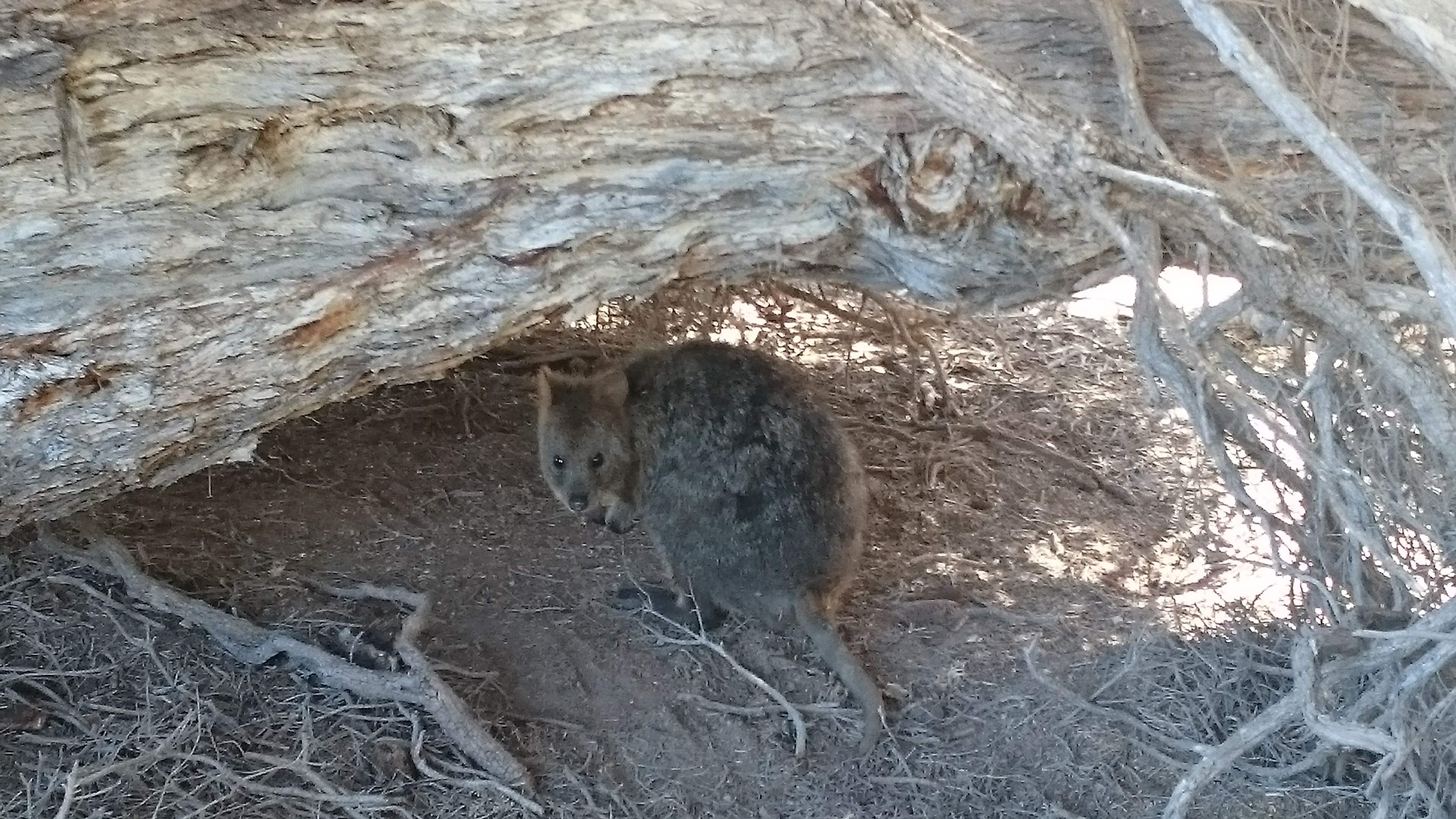 Perth - Rottnest Island
3 March 2020
A trip to Rottnes Island was today's schedule of events.
A train ride to Fremantle then a 30 minute Rottnest Express ferry takes you to the island of Rottnest.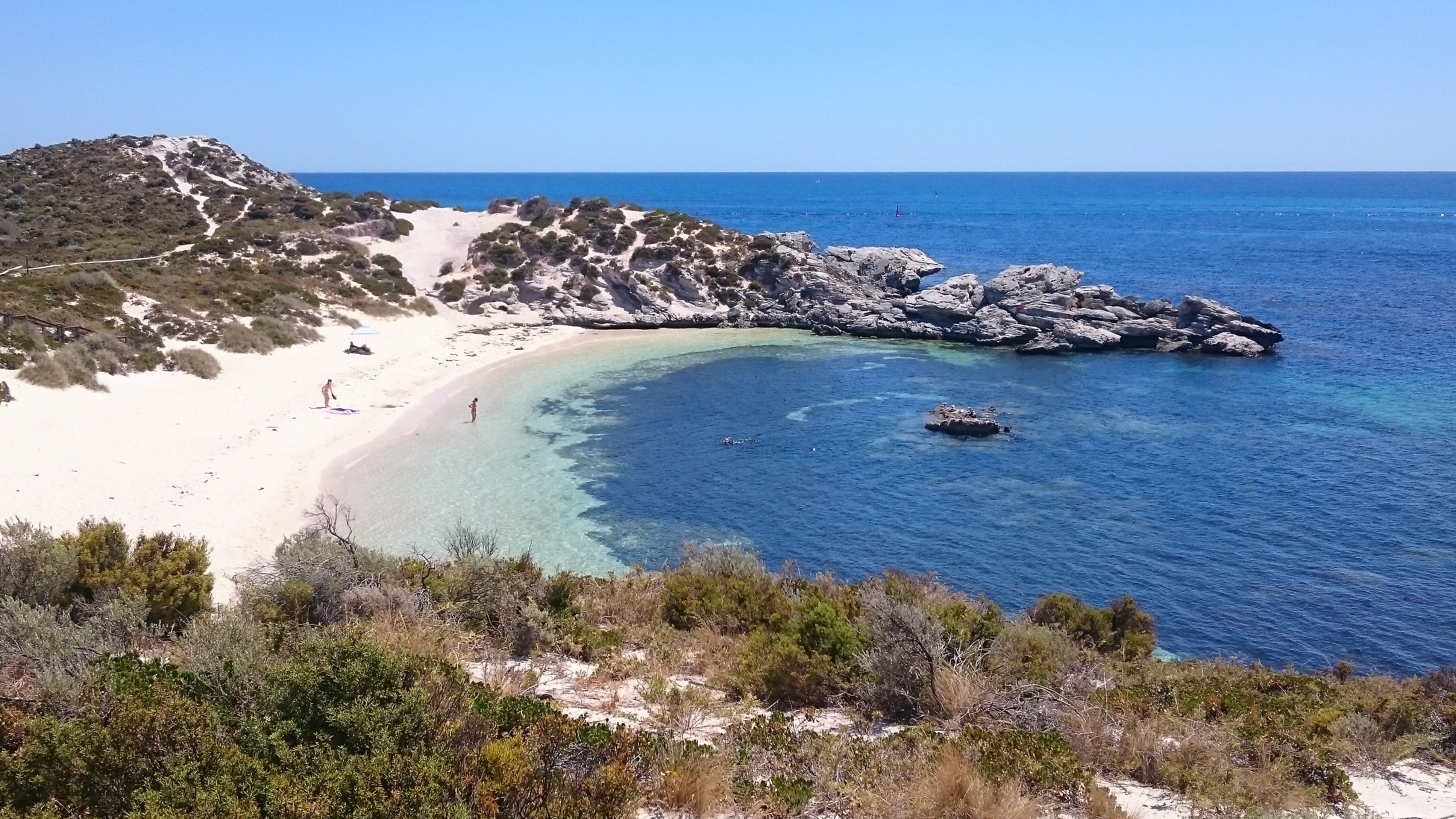 Apparently the island was named as such by some of the early Dutch settlers who, on landing on the island, mistook its large numbers of small marsupials as rats, naming the island Rats Nest.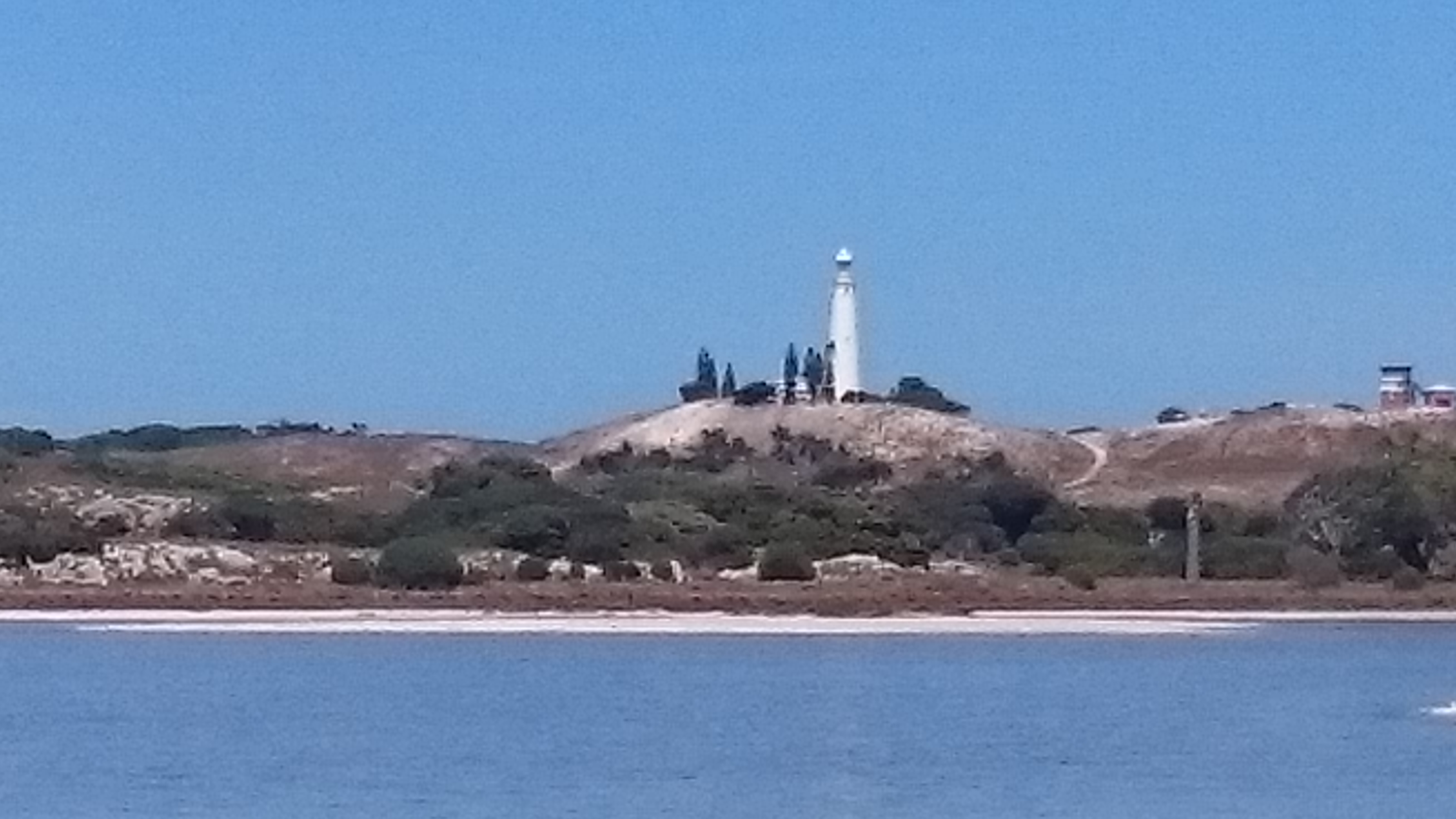 The island has had many uses since European arrival, today it is a tourist hotspot with beautiful beaches, snorkelling, surfing, sailing, walking and cycling.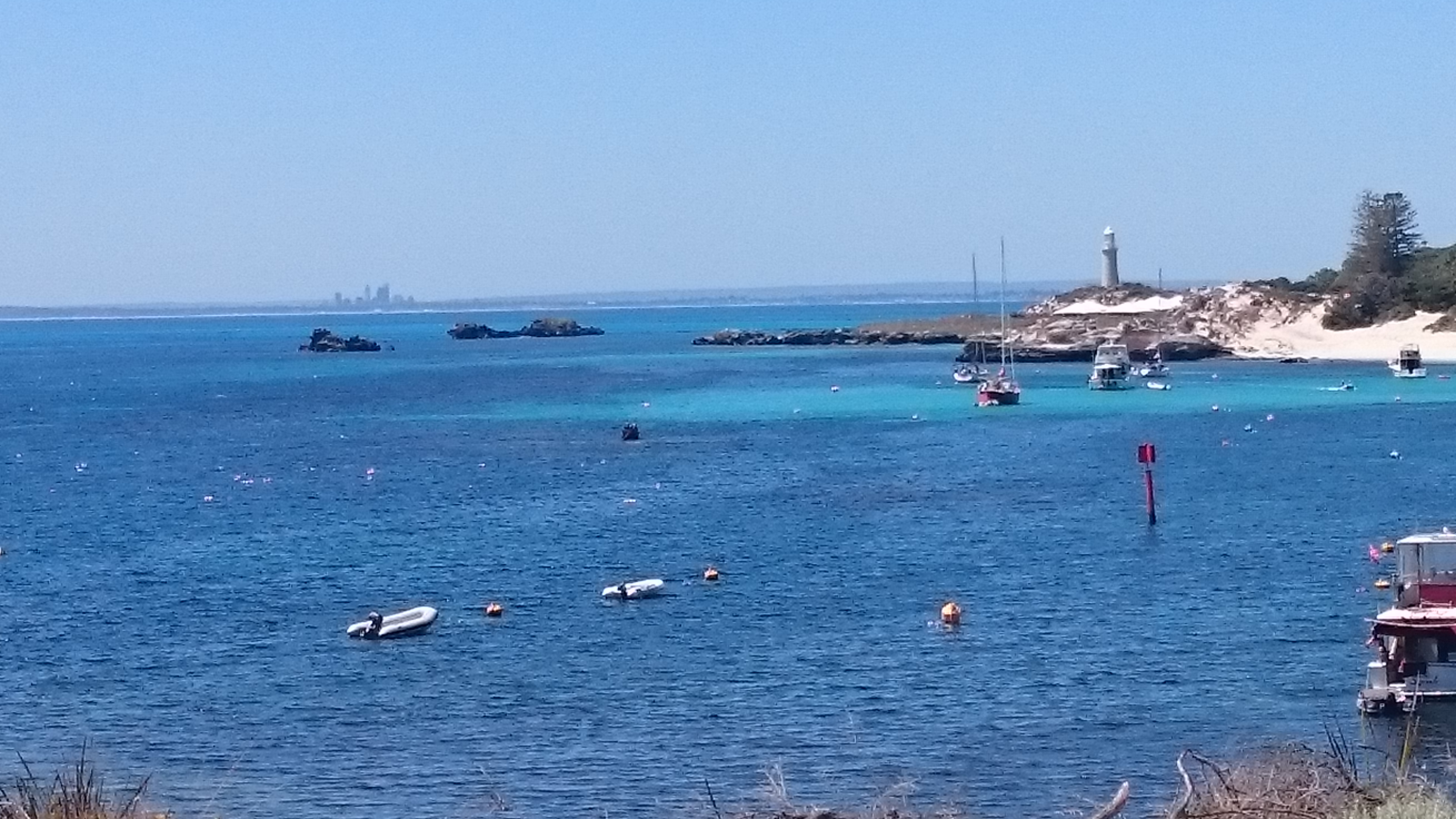 As an addition it still has a large population of the mistaken rats, the small marsupial named Quokka.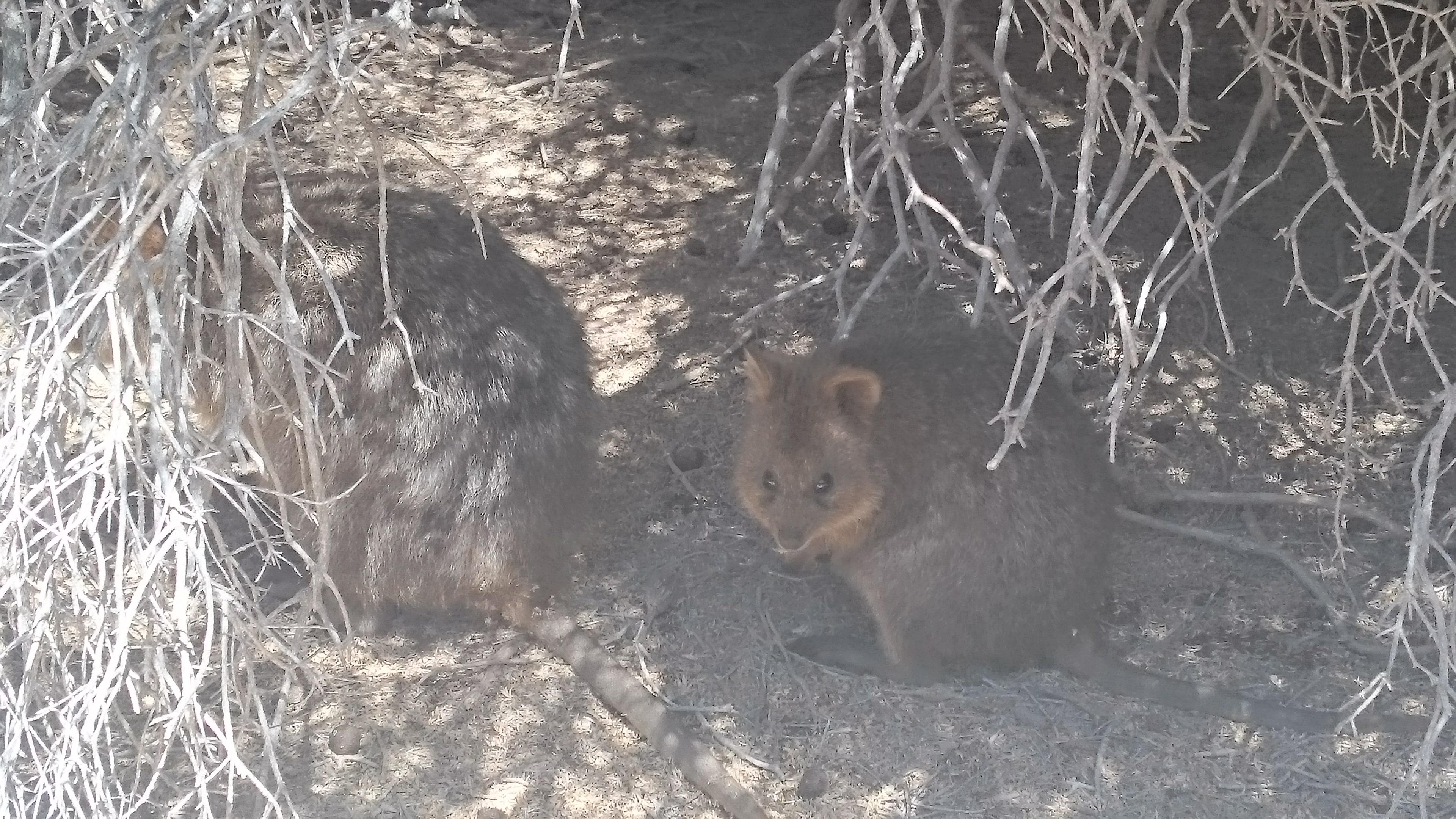 It is mainly a nocturnal animal, but they can be seen sleeping and feeding in shady places during the day all over the island.
It is believed that there are up to 12,000 quokka at their annual peak.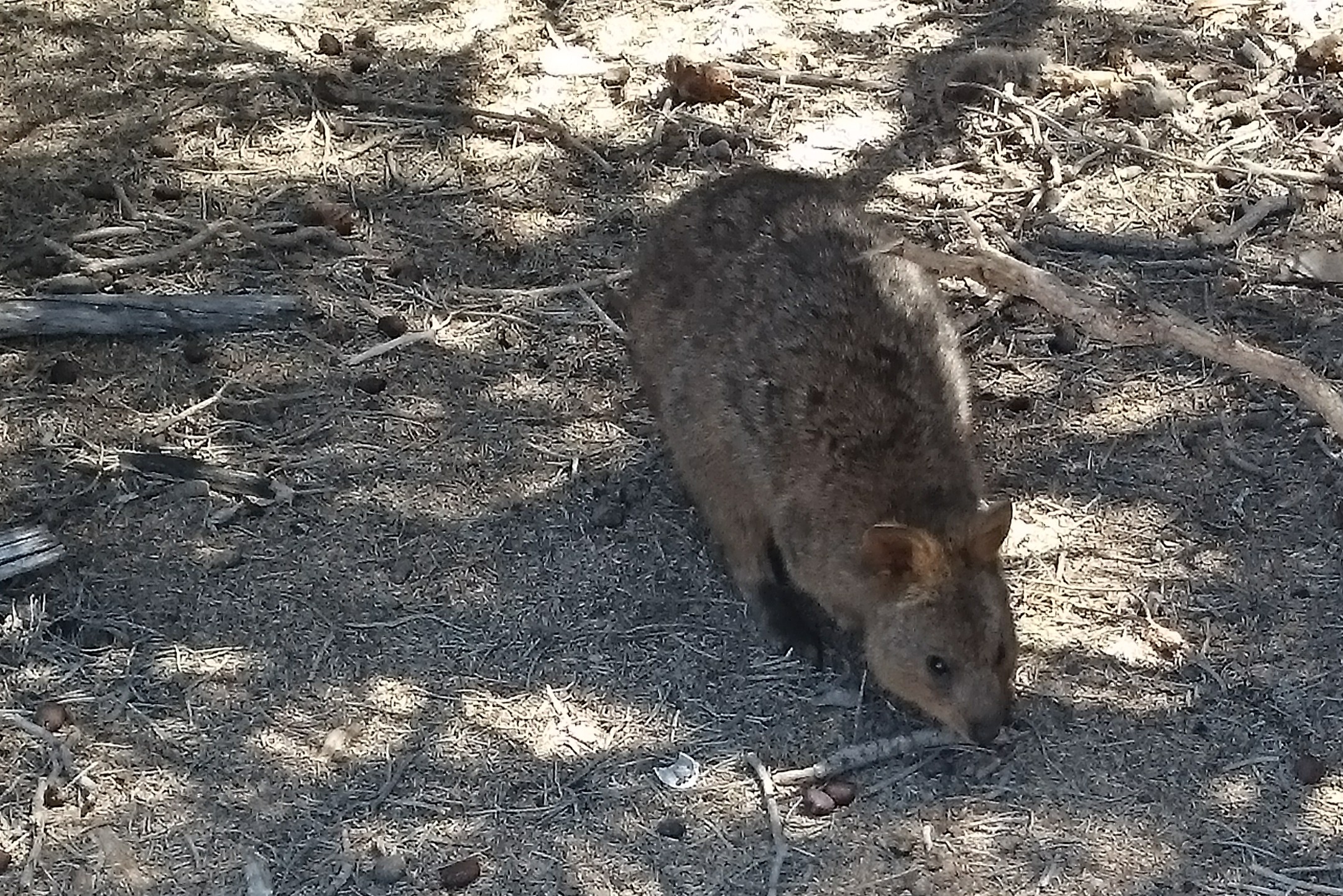 We did encounter some quokka who were glad enough to pose for our cameras.
We chilled out in a cafe and in the shade later in the afternoon before getting the ferry back to Fremantle.