Greymouth to Arthurs Pass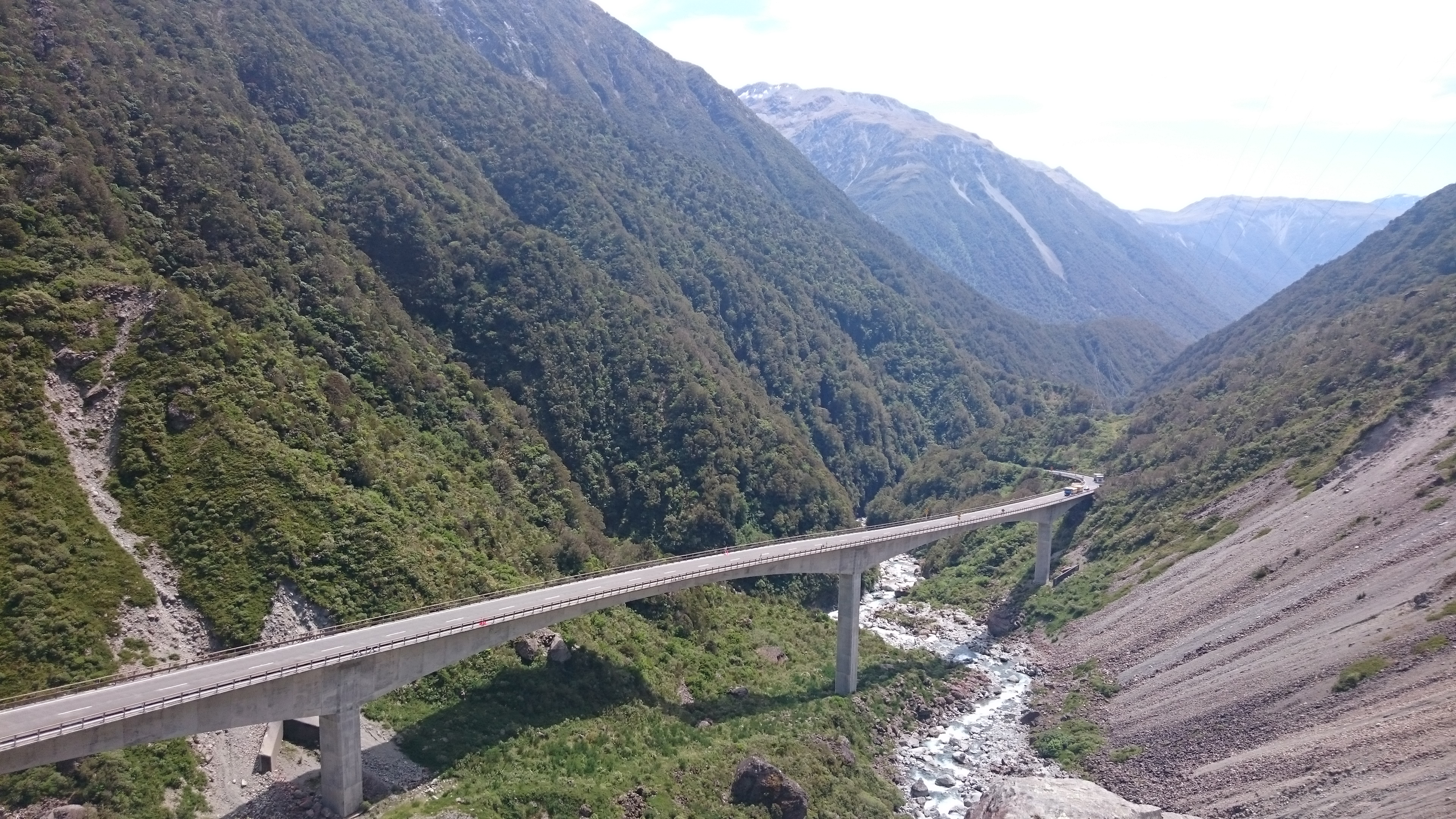 Greymouth to Arthurs Pass

15 January 2020
Today is a scenic round trip to one of the South Islands (in)famous mountain passes, namely Arthurs Pass. I had imagined that the pass had been named after some ancient chivalric hero, but no, the chap who surveyed the pass was called 'Arthur'. No mystery or myth.
We rode from Greymouth south then followed the course of the Taramakau River inland into the mountains to the highest point of the pass, the small identically named town of Arthur's Pass.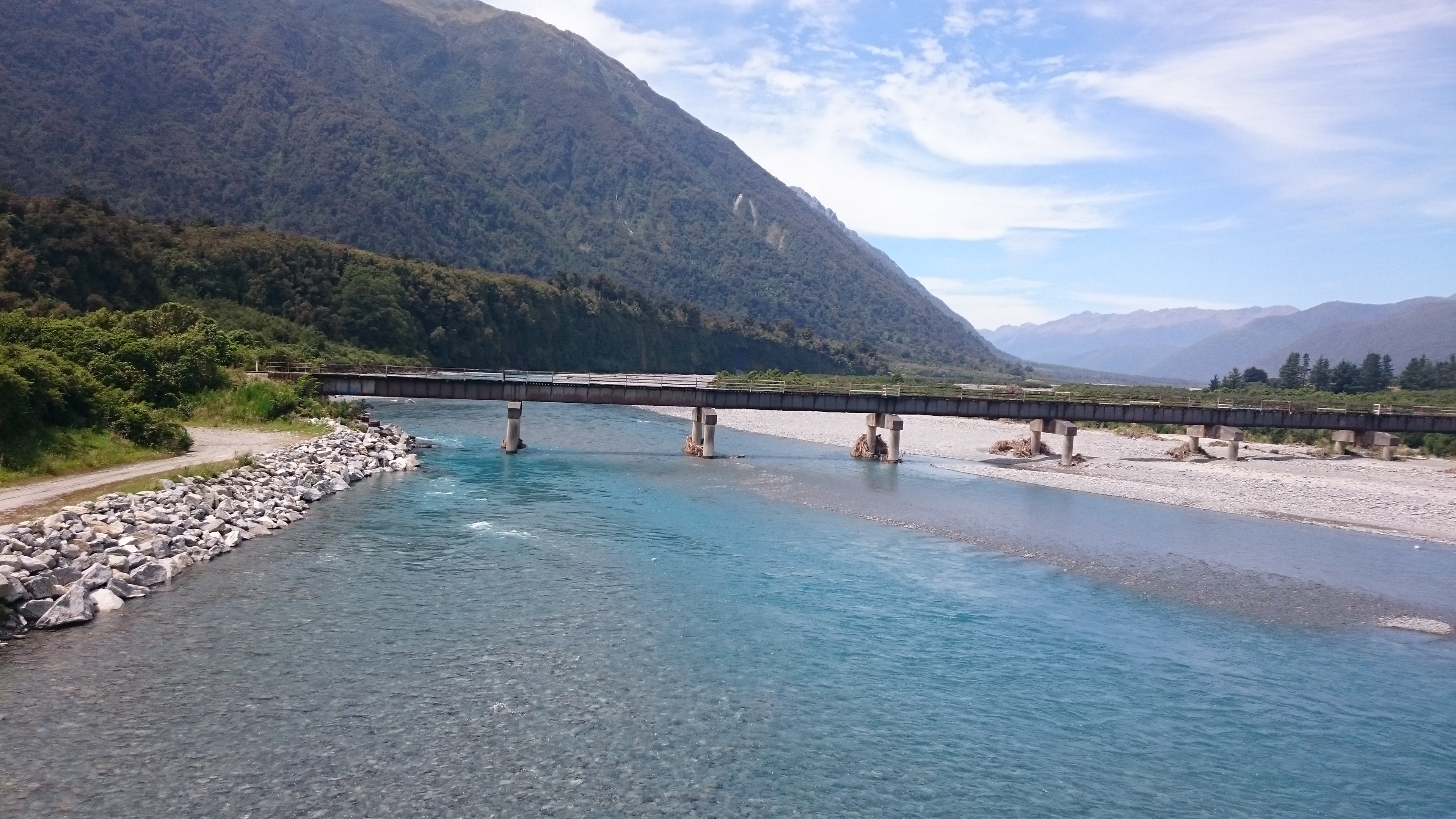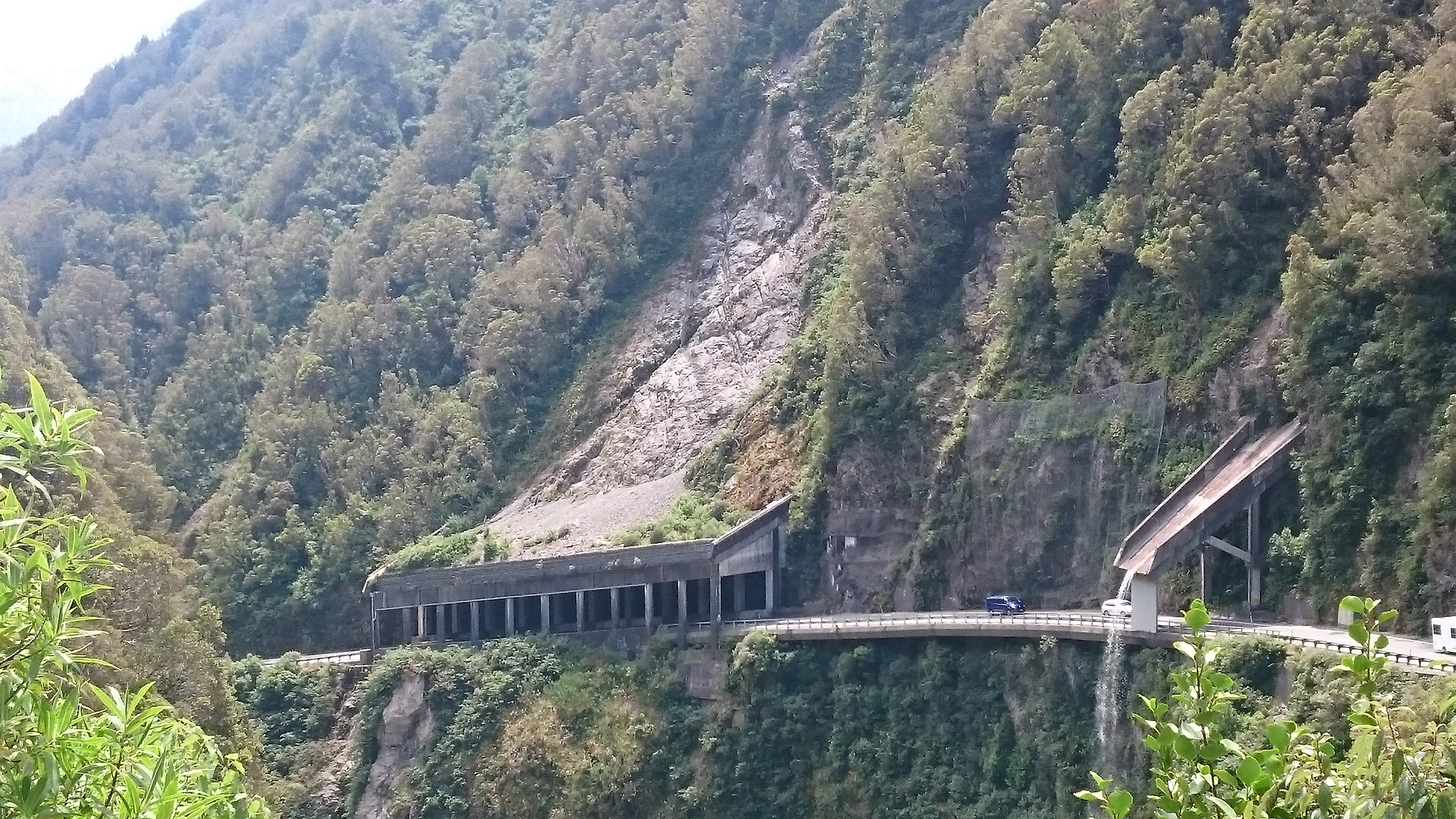 This was a village that originally housed the workers constructing the railway line that cuts through the mountains.
It still has a railway station, but its now a bit of a tourist mecca, noted for the local wildlife, namely the worlds only alpine parrot, the Kea.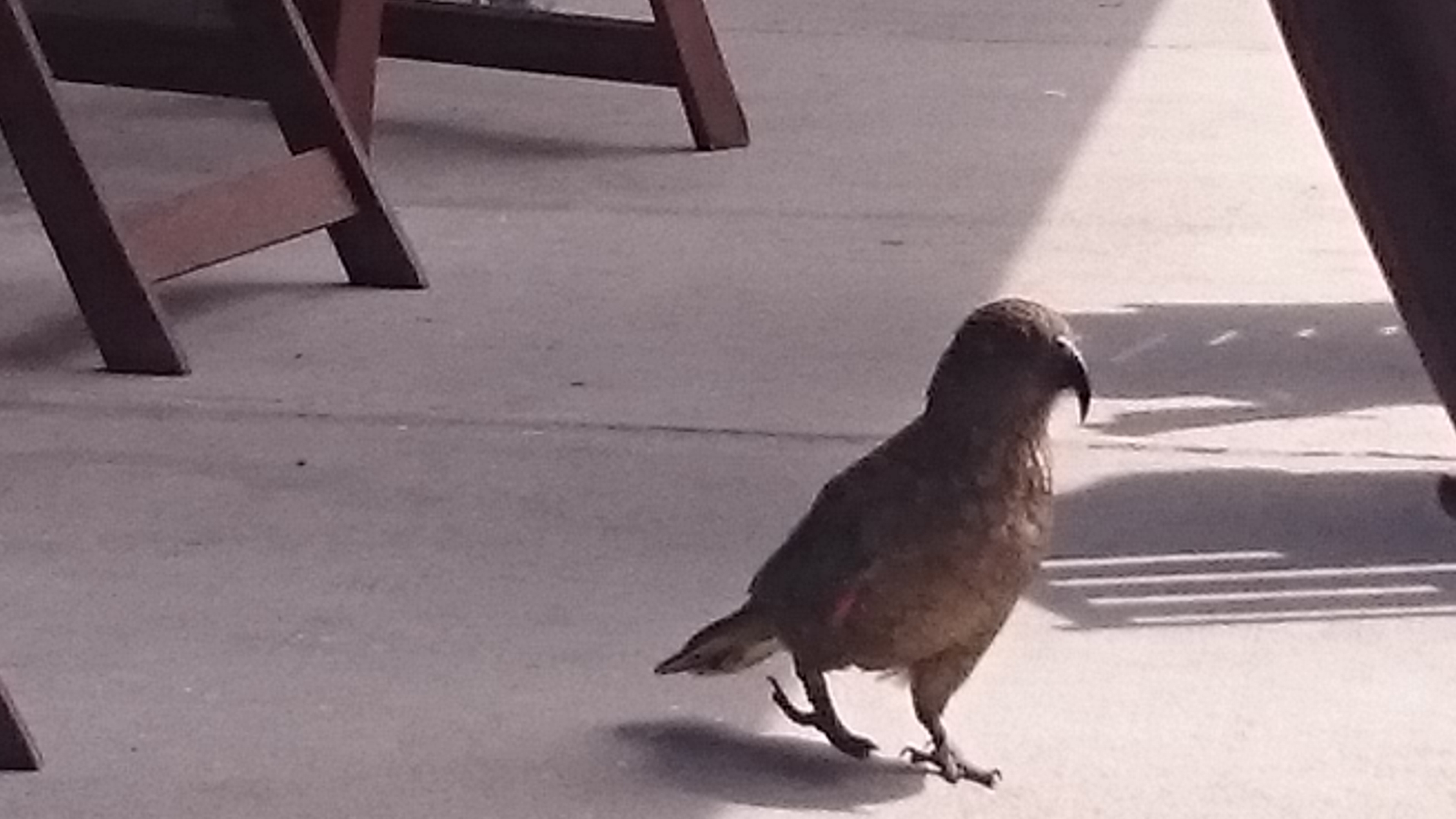 These inquisitive birds have no fear of humans, and some of them scavenge food from the cafes on the main street.
In fact Jennifer was mugged by one bird who crept up on her, then swiftly stole a small butter portion before running off!
We rode back west towards the coast but took a differing route, via the lakeside town of Moana, back towards Greymouth, but taking a minor diversion to visit an old pub that overlooks the shore at Rapahoe, recommended for its antiquity, beer and views.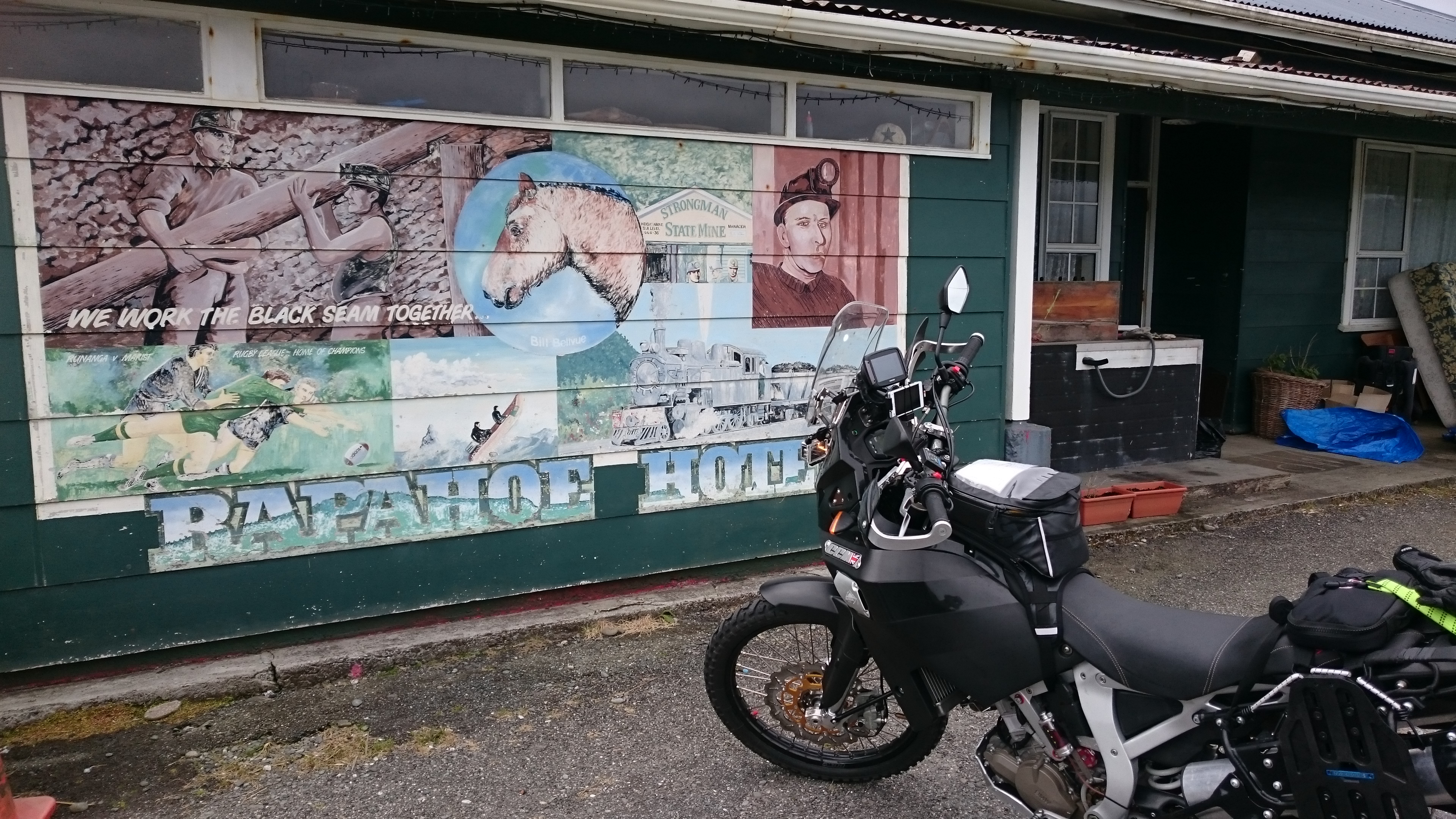 It was closed!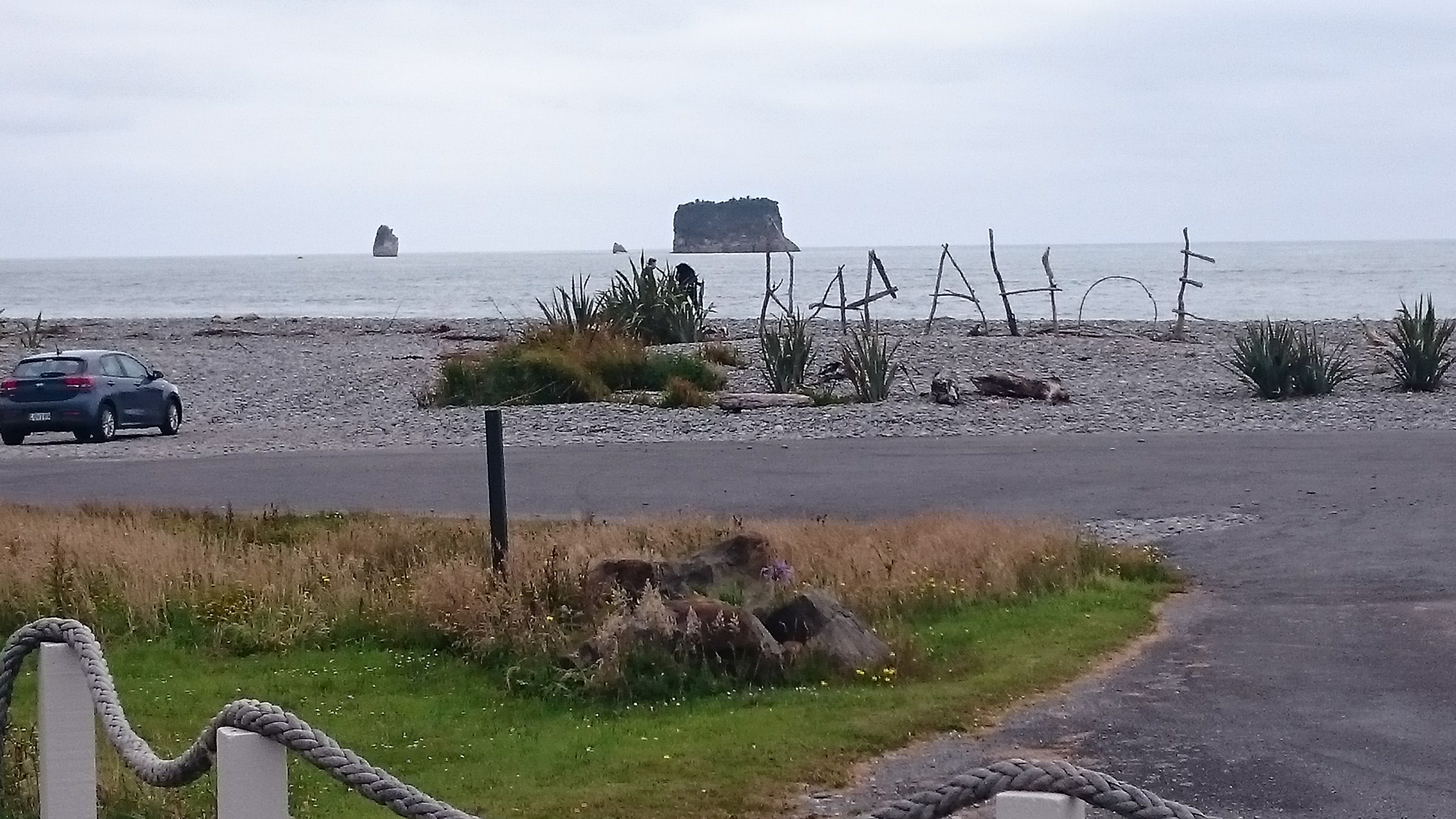 Back to our accommodation for the night.