Whale Watching in Kaikoura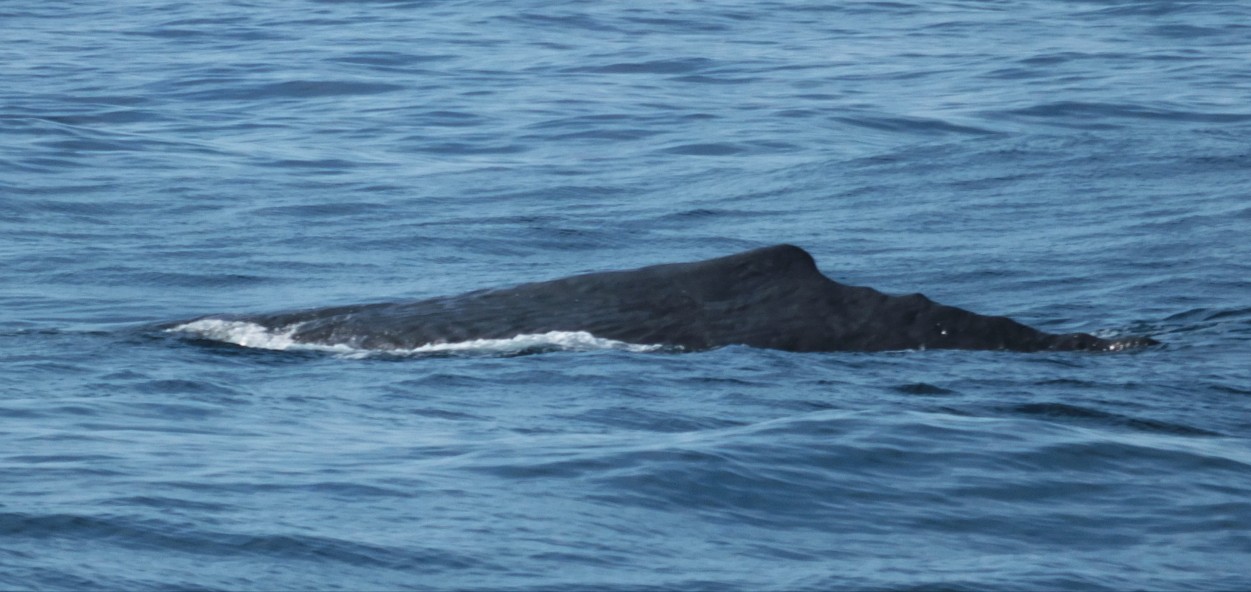 Whale Watching in Kaikoura
3 February 2020
An early start was necessary for the short walk to the nearby Whaleway Station (also the Kaikoura railway station) for a 7.45am check in.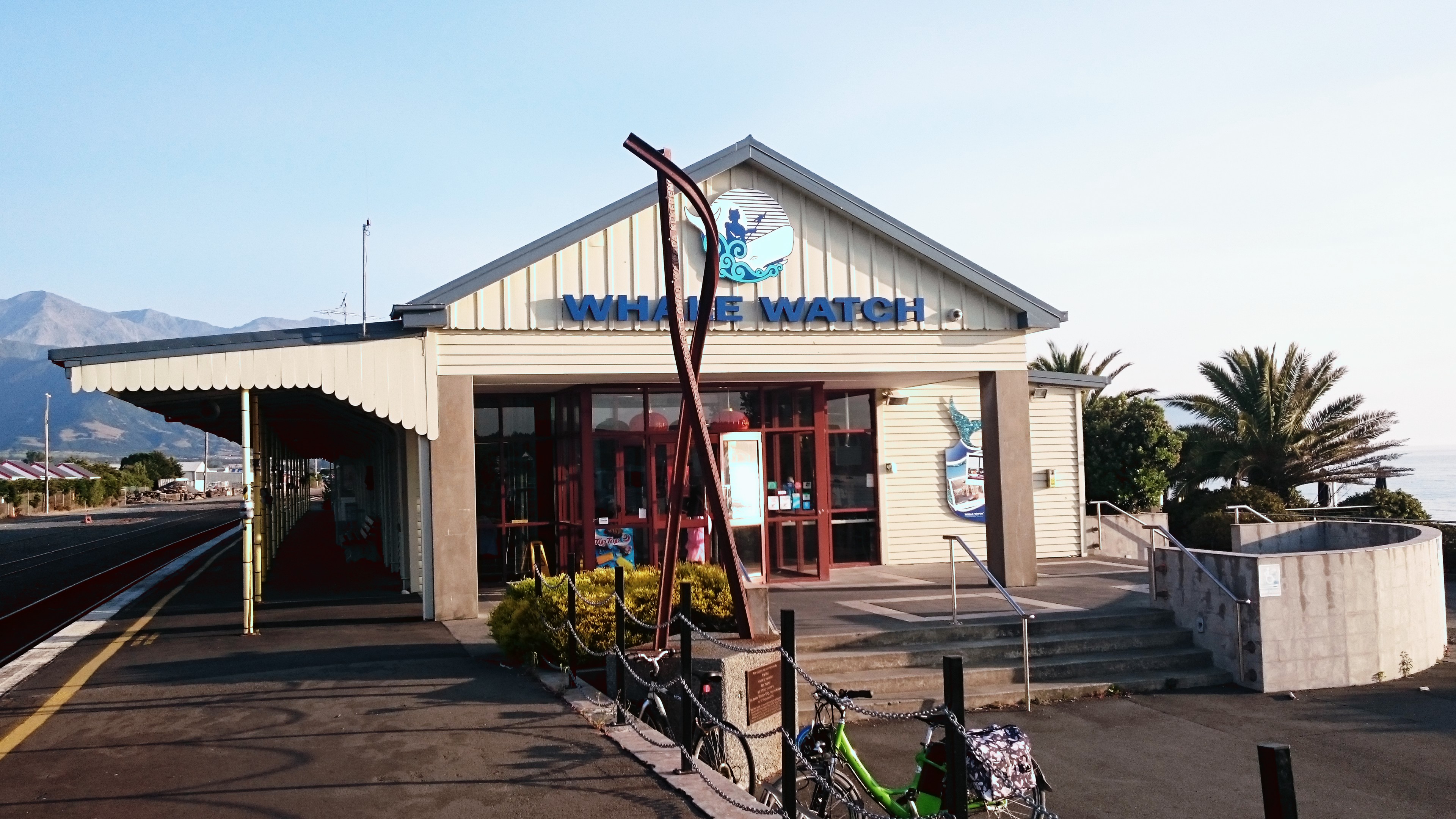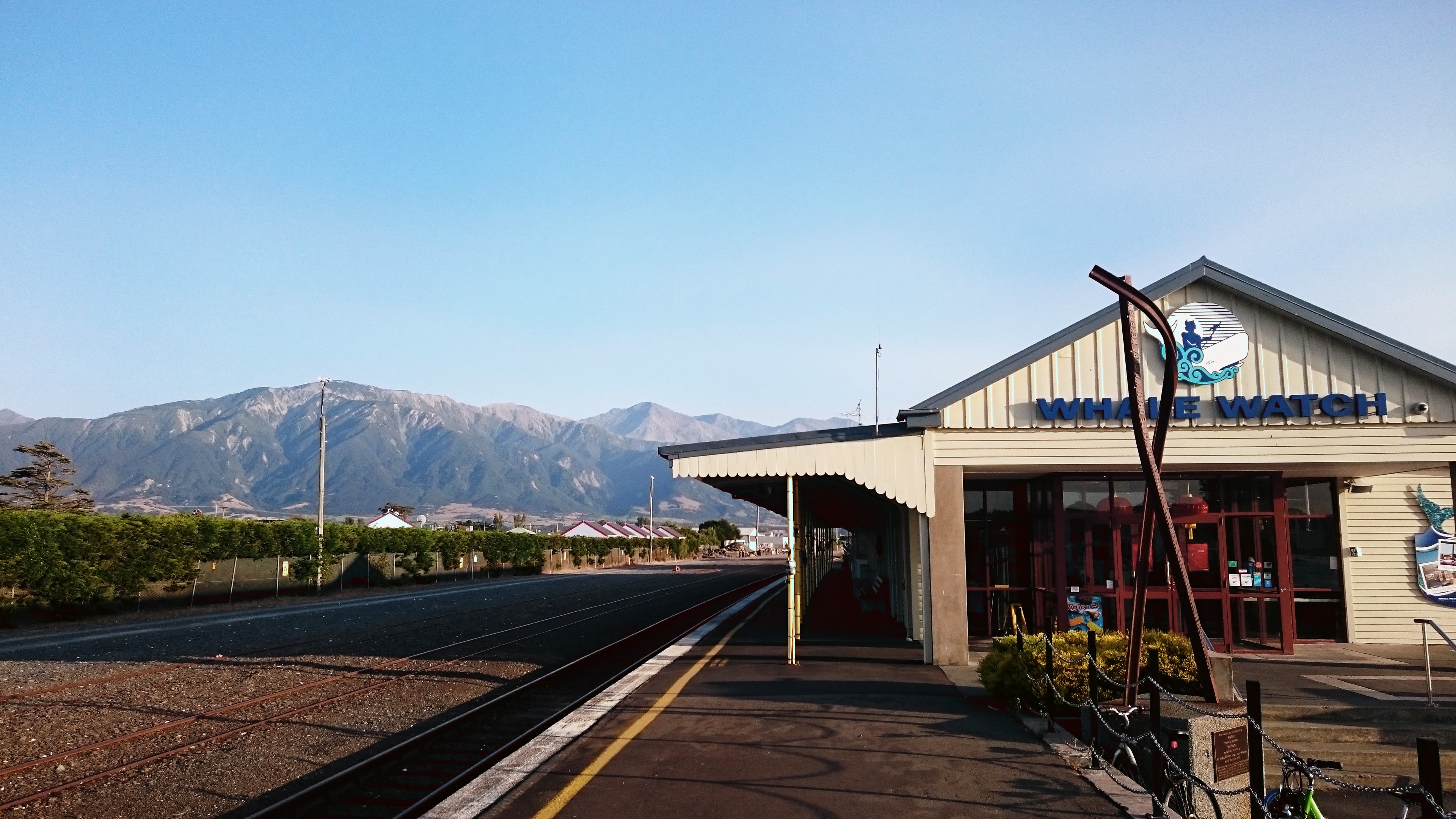 After safety briefings we were bussed to the nearby harbour where we boarded the purpose built whale watching boat, an aluminium double hulled high speed catamaran name Tohora. Ours was one of 4 identical boats that conduct the tours.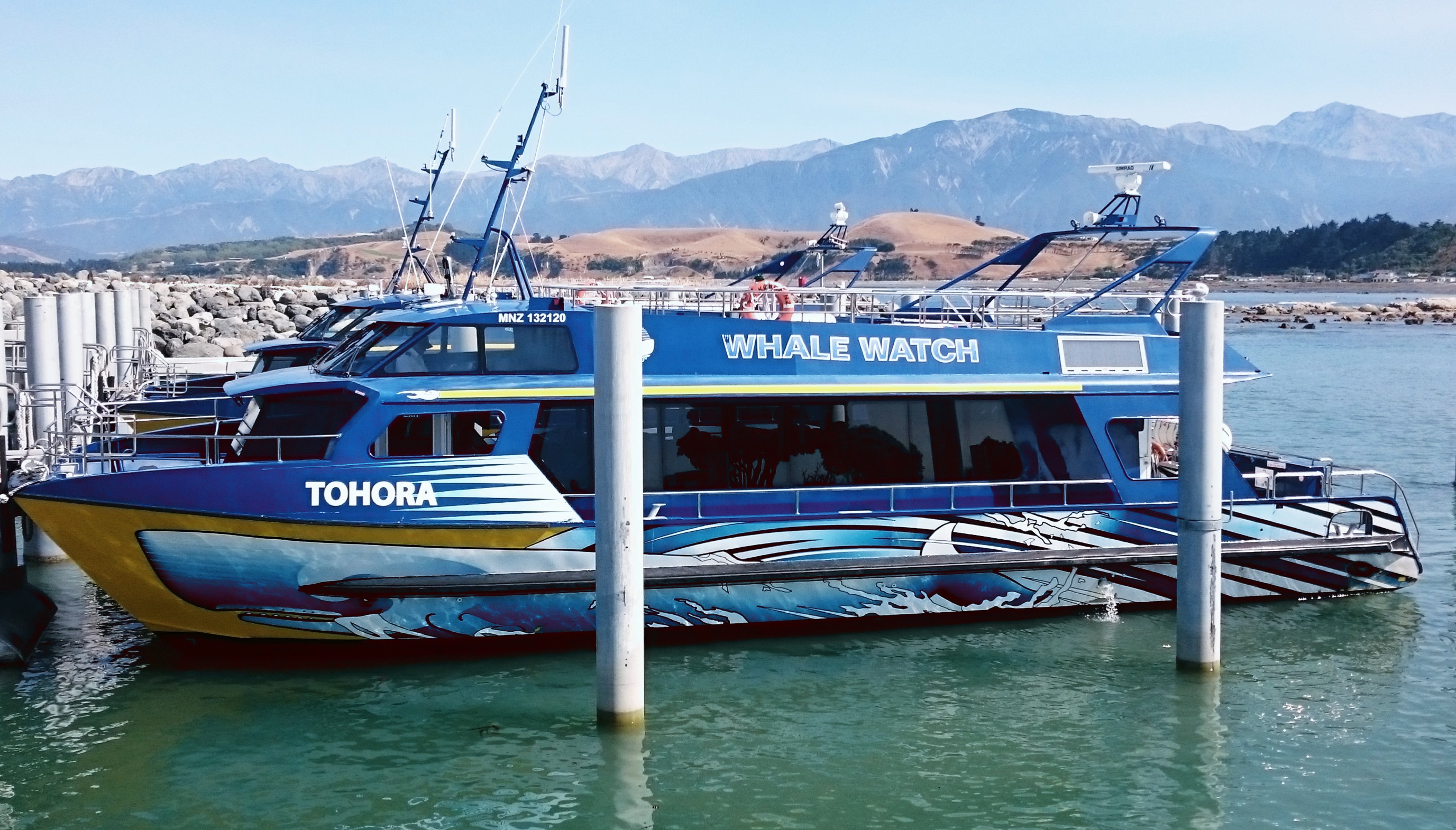 On board we were given another safety briefing as the boat motored into deeper water.
Kaikoura has a unique deep water canyon @1km off the coast. The underwater canyon is larger in scale than the Grand Canyon in the USA, but obviously underwater. This canyon creates food sources that are enjoyed by various marine animals, especially today's highlighted species, the Sperm Whale. 
We had been warned when checking in that there was quite a sea swell and seasickness was likely. Being the hardy souls that we are we took this with a pinch of salt. 'I've been on North Sea ferries' I chortled to myself, that's just a 2m swell.
As we monitored into deep water I discovered the reality of the seasickness warning. No, I wasn't sick, but the motion of the fast, lightweight boat was not one that I, nor my stomach, had previously encountered. In simple terms I wasn't sick, but my stomach was like an active washing machine throughout the trip.
As Jennifer sat next to me I could see her trying to hide her smirk as I endured the conditions. 
Within half an hour the boats crew had located a surfacing Sperm Whale. We drew close, but not too close, to the whale that was breathing out through its spout around every 45 seconds. Then after 6 or 7 minutes it dived to the depths of the canyon to feed. These whales stay submerged for 45-60 minutes so we motored for another 2km or so looking for another surfaced whale.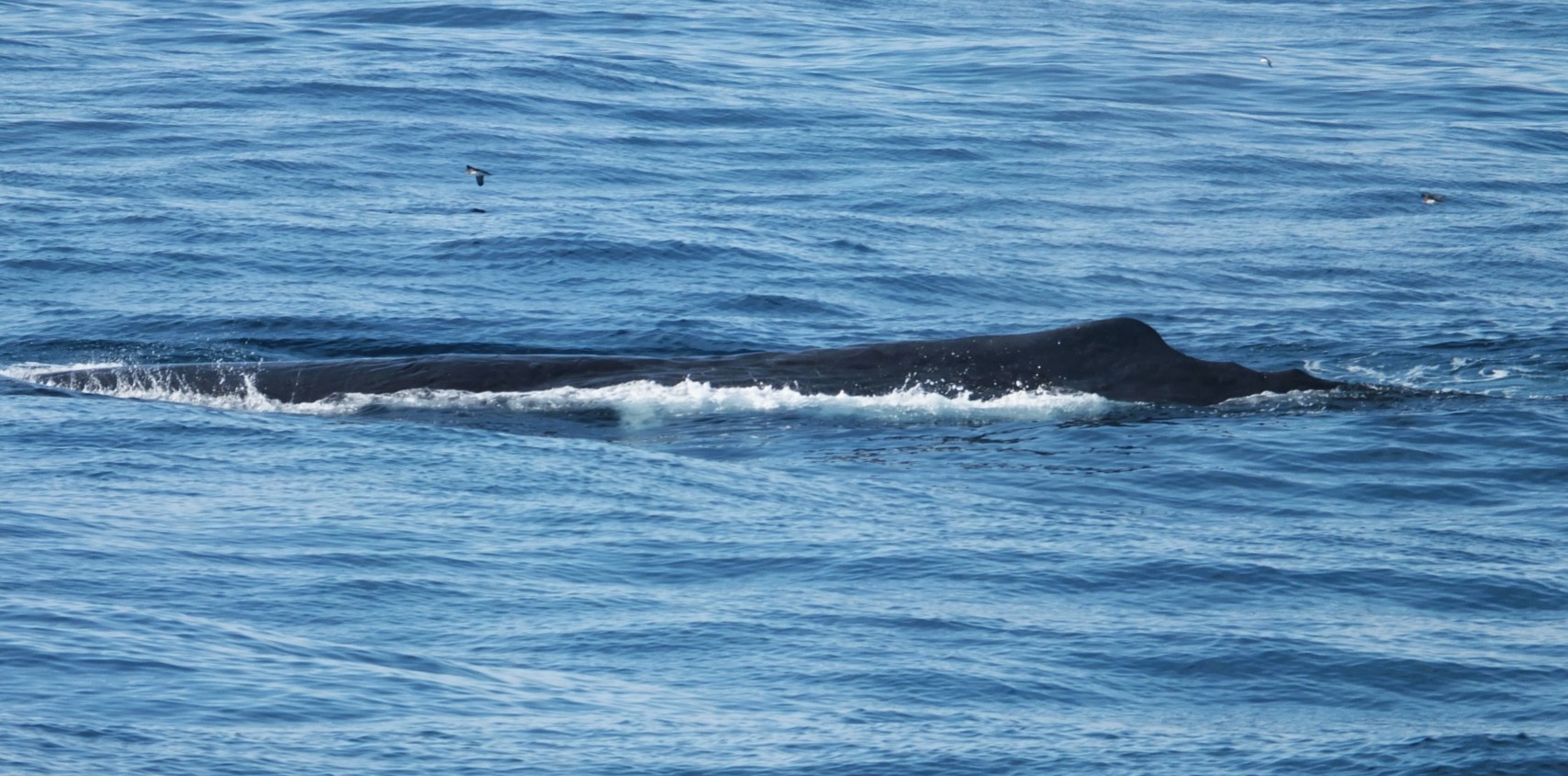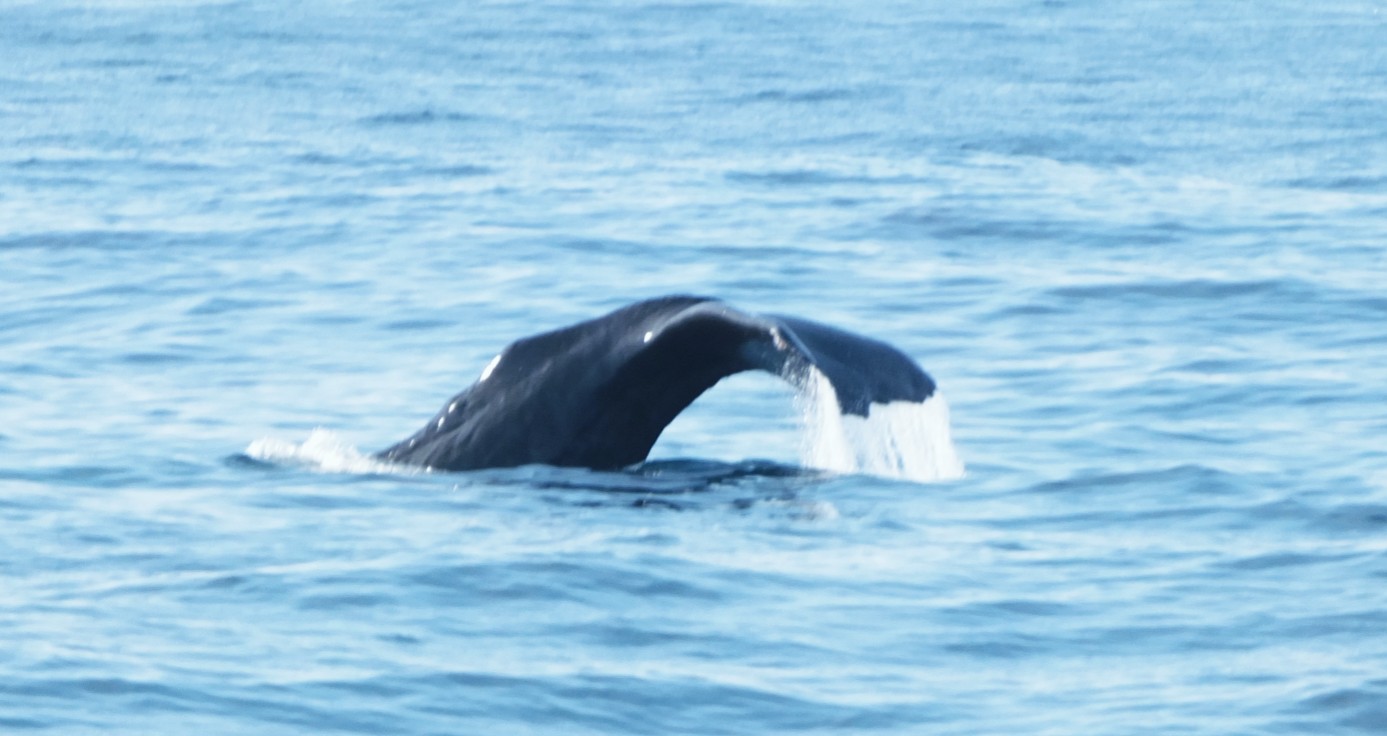 Again the crew located a surfaced whale, who after a few minutes dived for the depths.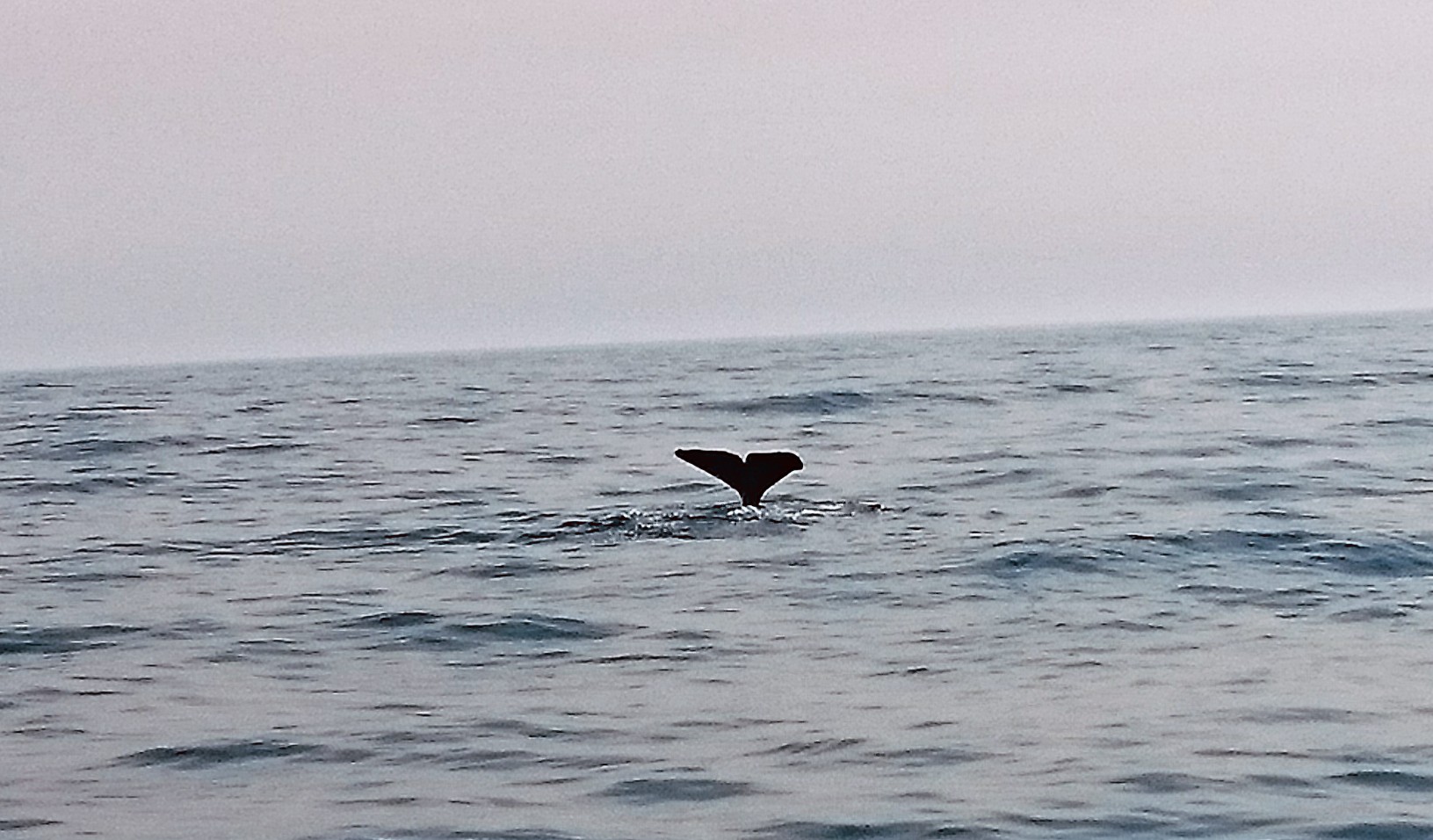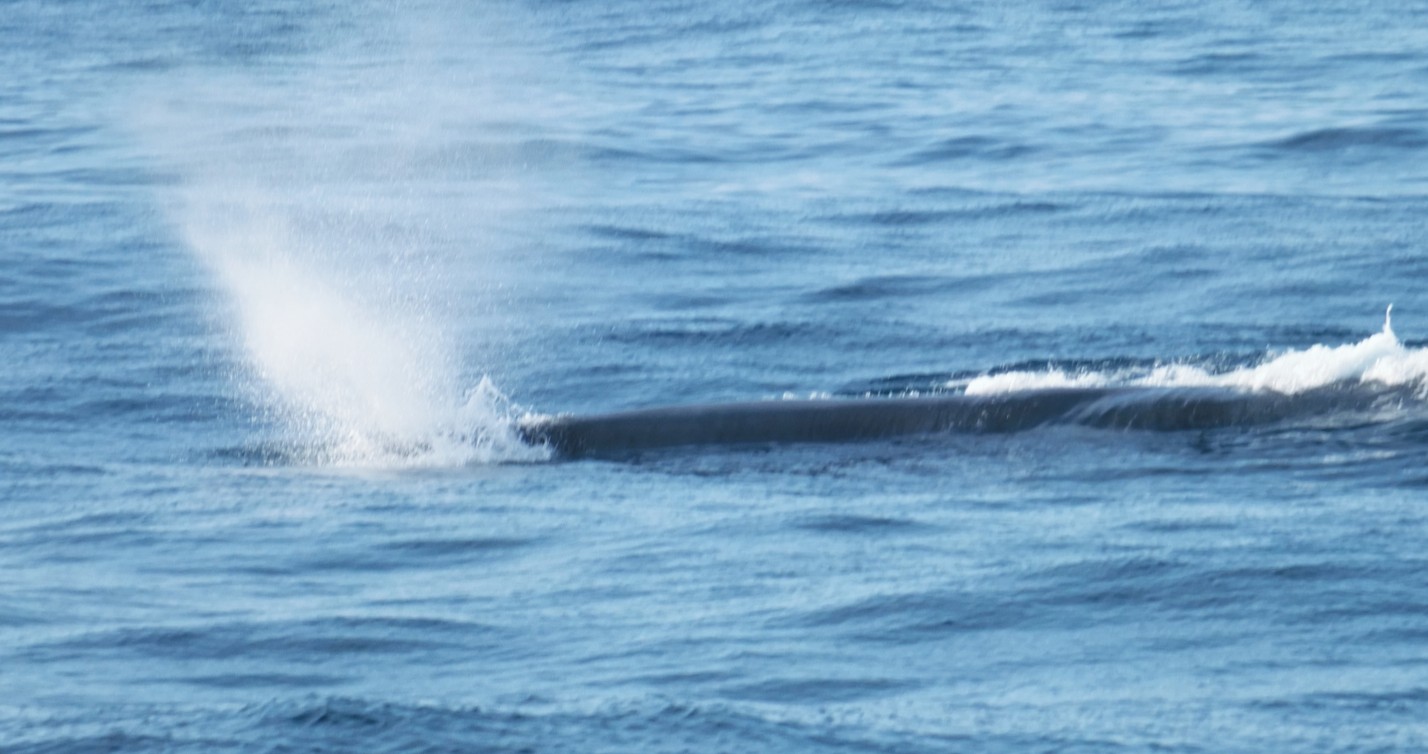 We then turned for the shore and, as we motored back to the harbour, seasickness caught up with Jennifer. As I sat next to her, trying not to smirk, handing her successive sick bags to fill up. Fortunately Jennifer's stomach settled down before my supply of sick bags ran out.
After disembarking we returned to the Whaleway Station where 'we' decided that 'we' needed an ice cream to settle Jennifer's stomach.
In all a tremendous day, one of the few places in the world where you can reliably see Sperm Whales.