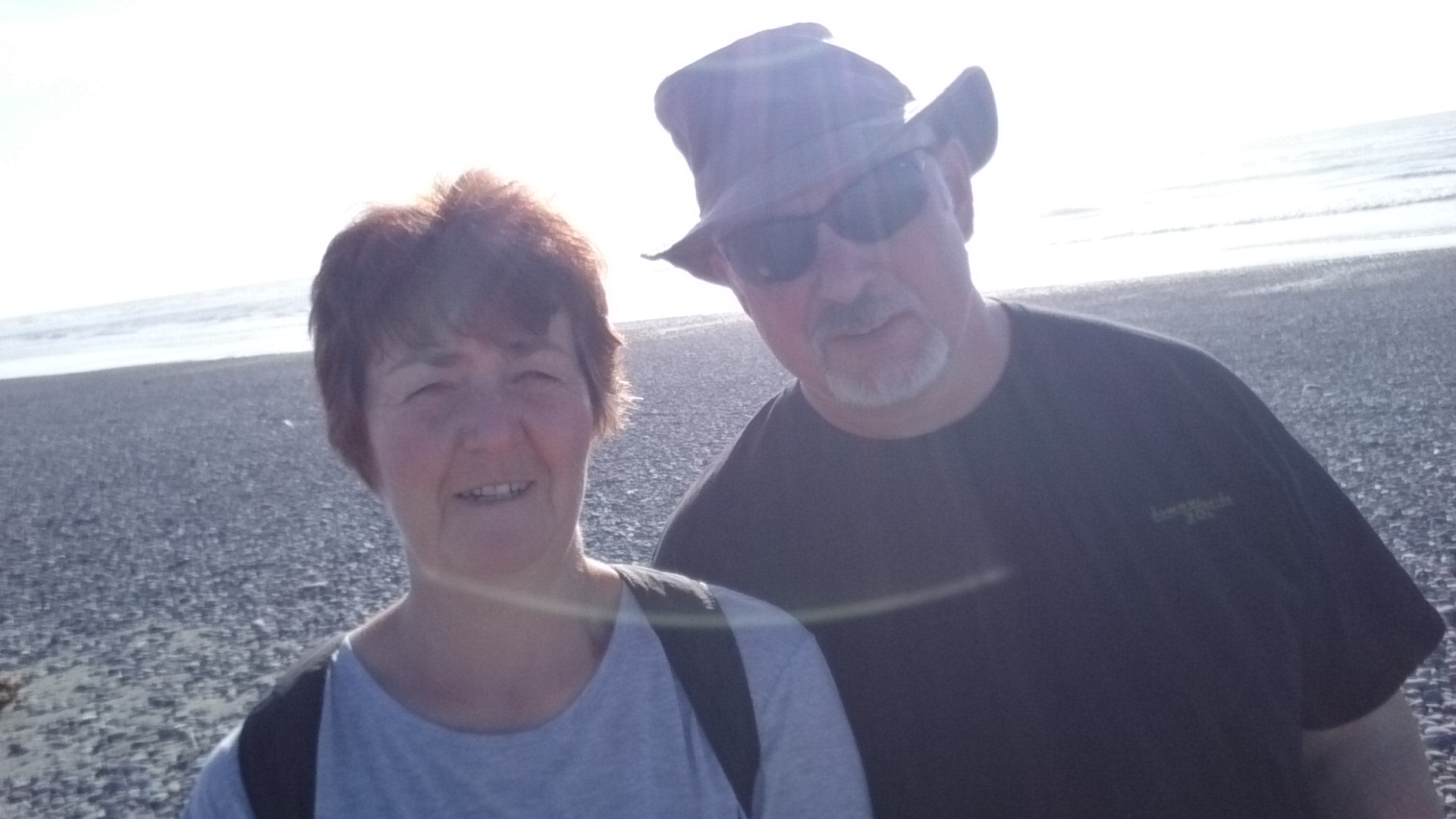 Nelson to Greymouth

14 January 2020
We left Nelson at 9.30am for the long ride south to Greymouth. We rode through the suburbs of Nelson, the neighbouring town of Richmond, into the countryside where vineyards and fruit plantations lined the road as far as the eye could see. We would have liked to stop to sample the wares but didn't really have the time.
We pressed on towards a range of mountains that rose up from the cultivated plains, anticipating what series of corners and switchbacks would greet us as we rode through the mountain range.
The road was smooth and the corners flowing as we reached the highest point along this stretch of road at Hope Saddle, pausing for a few minutes to take some photographs before beginning the descent.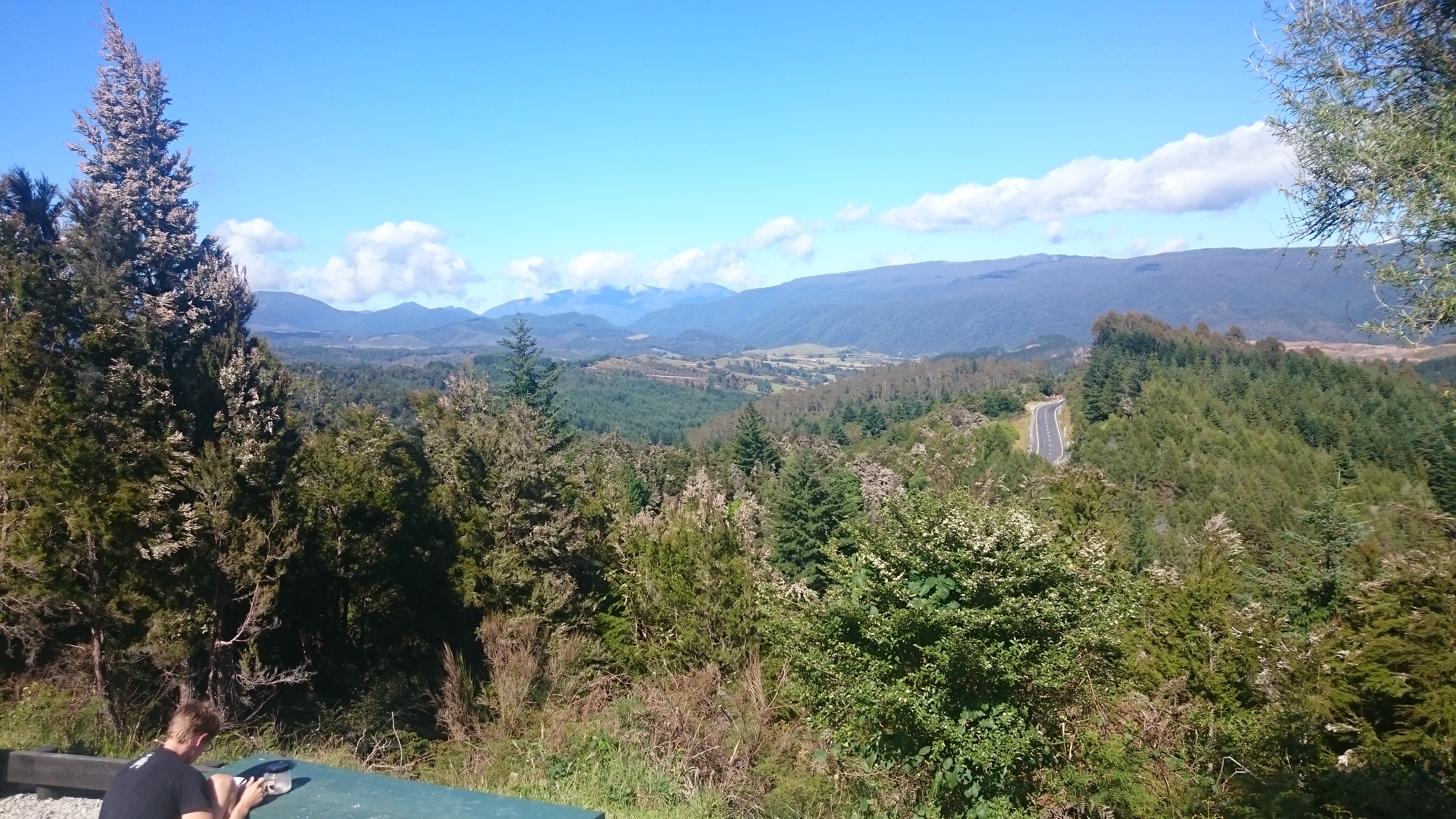 The next stretch of road, through mainly wooded deep valleys, provoked memories of places we have previously visited. The scenery would change from a wooded Scottish glen, to a dramatic steep Austrian valley, to a Slovenian forest lined road, with always a river running not far from the road. 
We rode into a valley with a large flat plain, and into the town of Murchison.  Like so many other small towns we passed through there were some modern buildings, but the main street still contained many flat fronted painted wooden shiplap faced buildings that you would expect to see before the 1920s.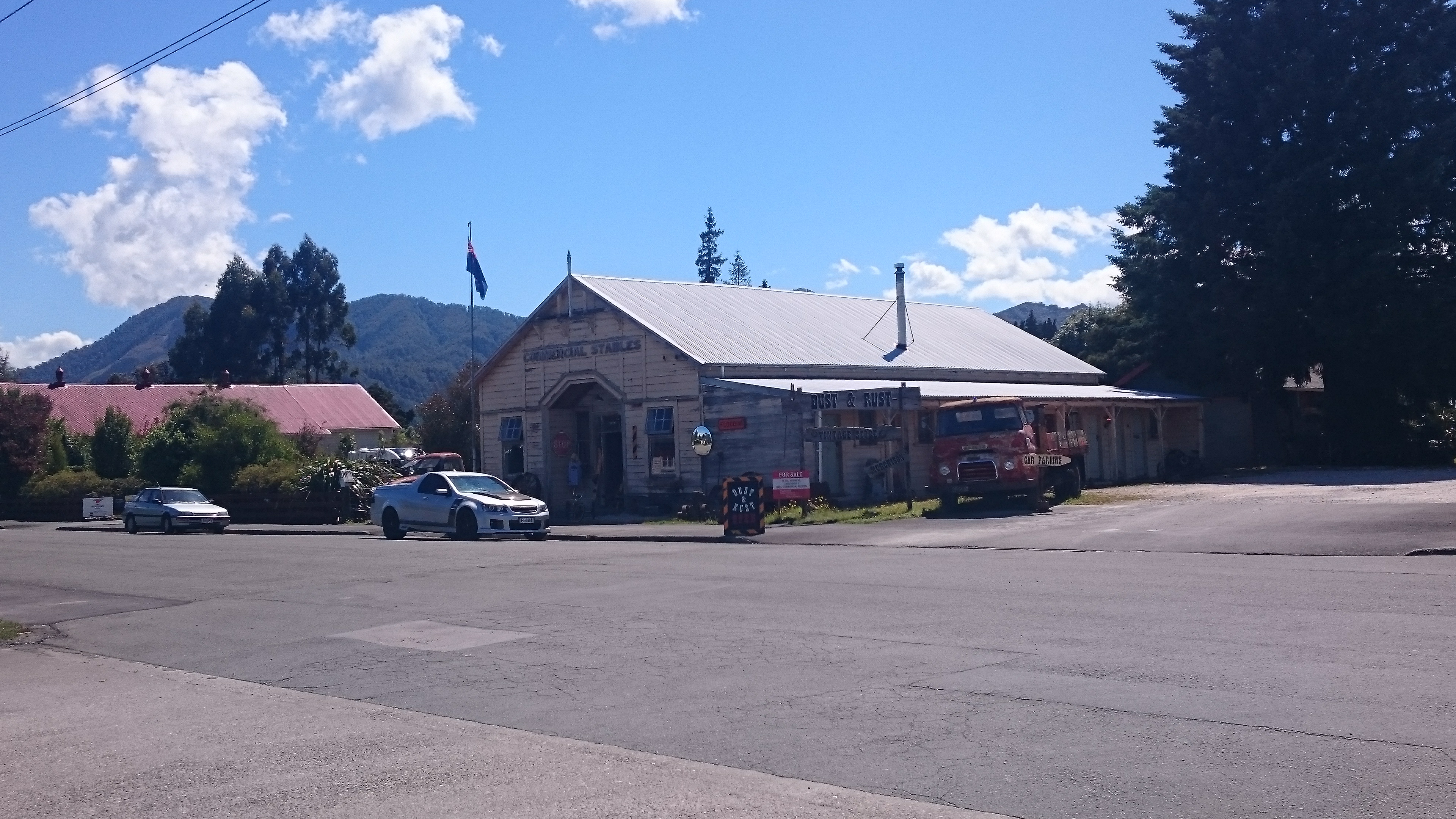 We stopped at the most modern building, the fuel station where we replenished ourselves and the bikes.
We rode on towards Westport, a mining town on the west coast. The town had some trade and industry, but locals we spoke to said that town had seen better days.
We rode south on the Great Coast Road, rated as one of the worlds top 10 coastal rides.
The road followed the coastline as it twisted and turned with the mighty waves of the Tasman Sea relentlessly pounding the rocky shoreline. Once again the wind deities decided to influence the weather and interfere with our day.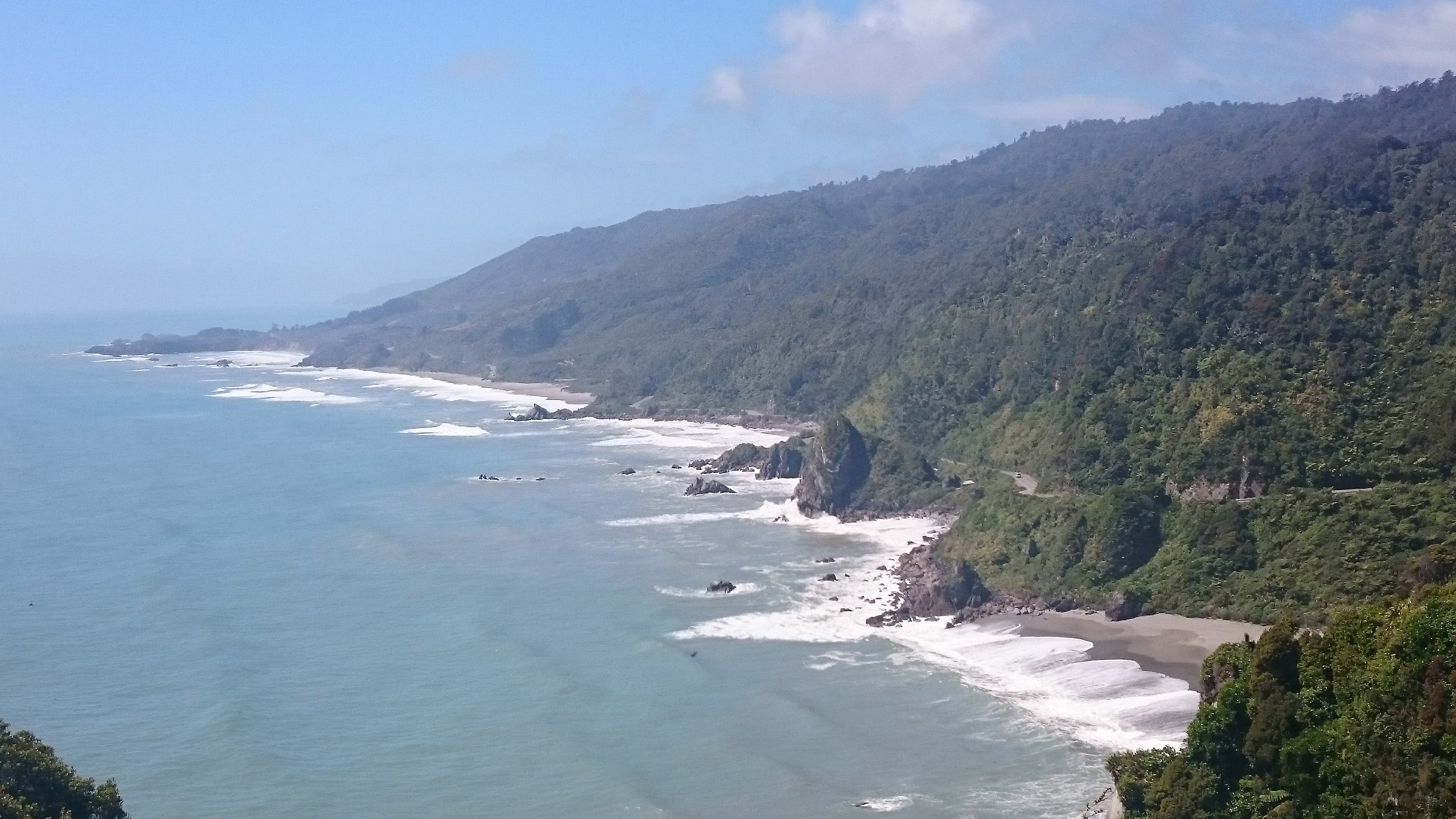 We arrived in Greymouth both exhilarated and exhausted from the journey.
We checked into the Top10 holiday park and relaxed.