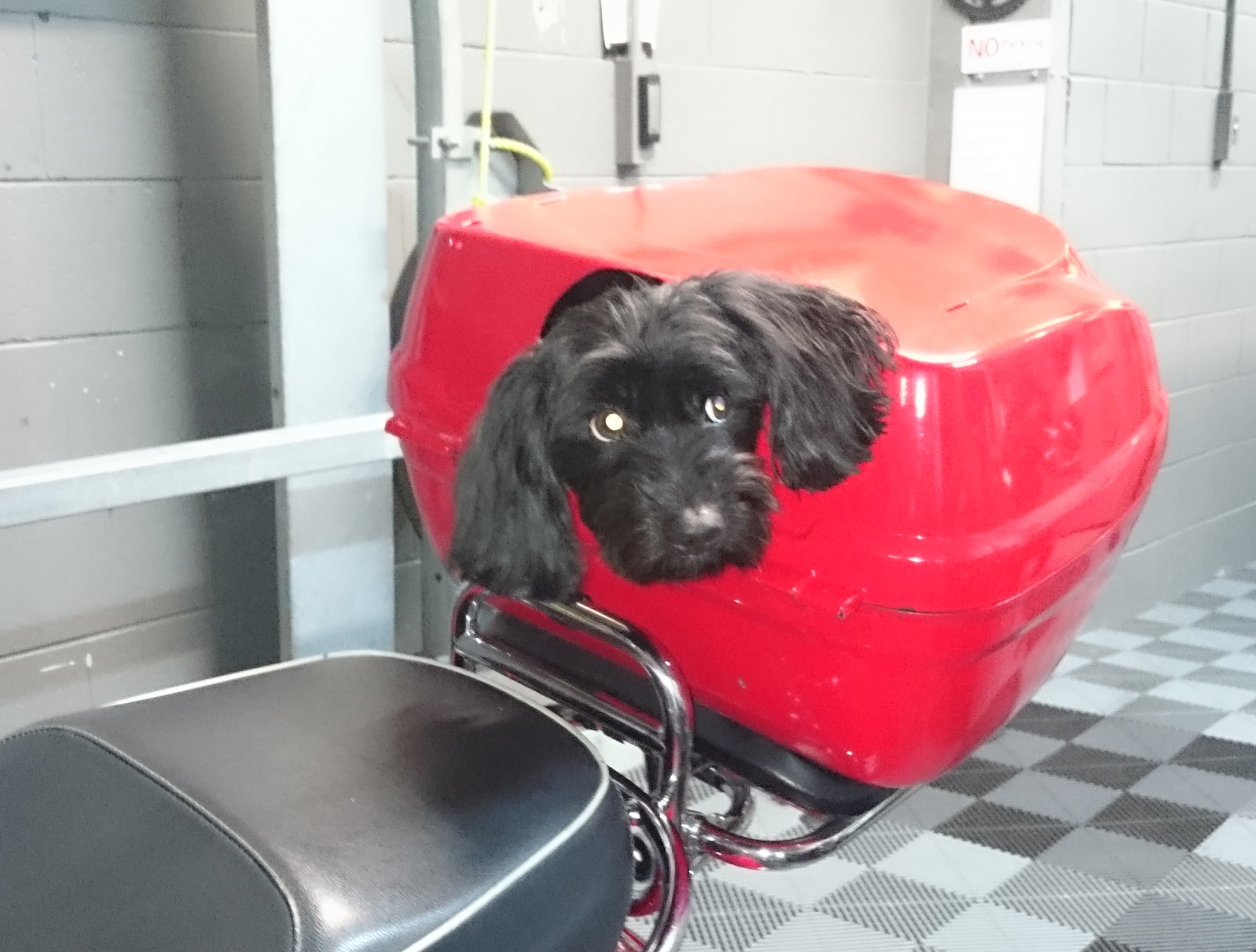 We were picked up after breakfast by Daniel from New Zealand Motorcycle Adventures and taken to the shipping agent to collect our bikes.
We intended to put some fuel in the bikes, get them running, then ride to the nearby VTNZ testing where we would be able to get the bikes temporarily registered for use in New Zealand.
Our hopes were immediately dashed when both bikes started to profusely leak fuel when they were started.
Having previously done some work on the fuel system I knew this wasn't to be a quick fix.
Daniel made a phone call, and we took the bikes, in a van, to BikeVault where we began the laborious job of identifying the point and cause of leakage. The CCM GP450 is excellent bike, but unless you have xray vision and mouse sized hands you have to dismantle about a half of the bike to examine the possible leakage points.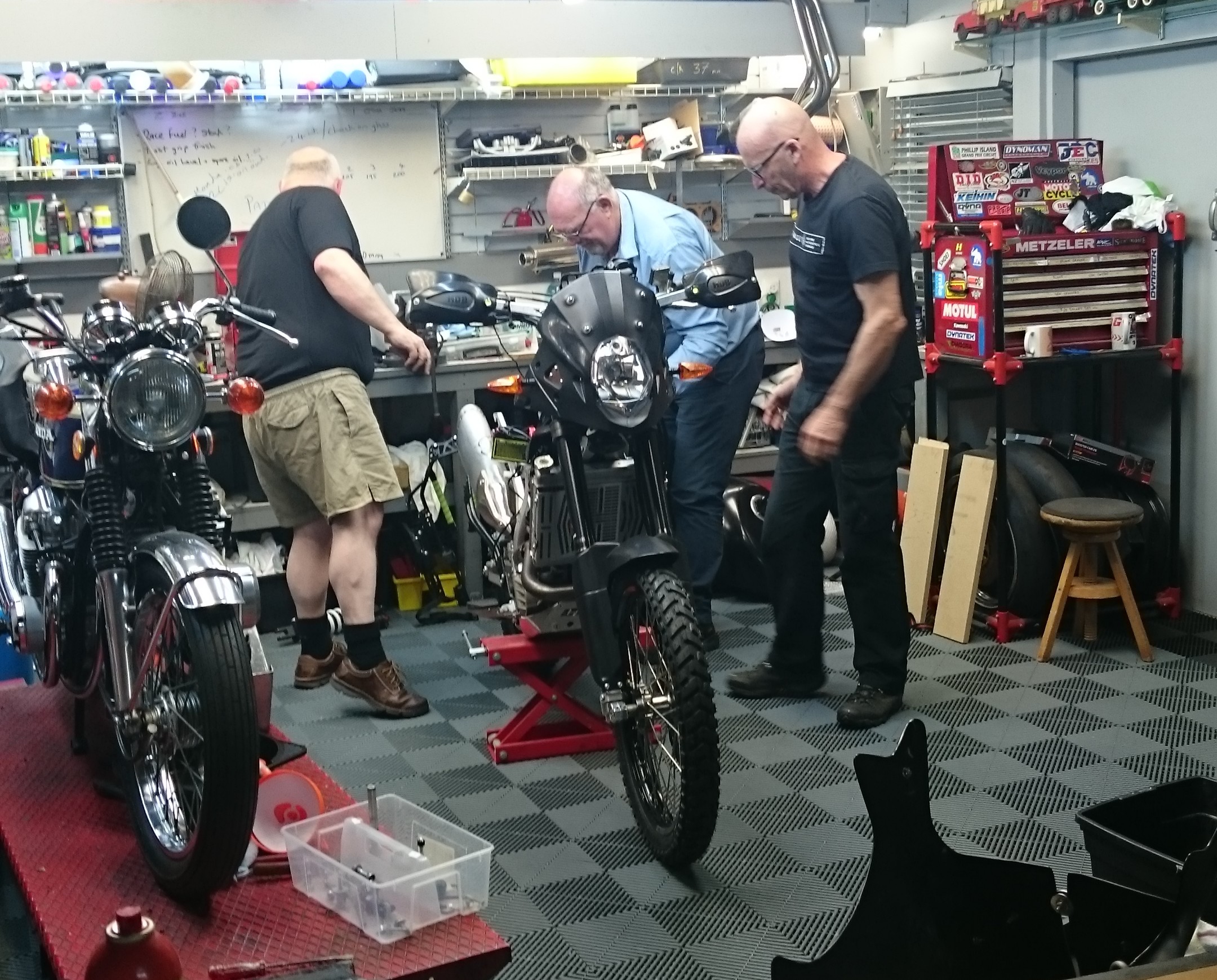 The BikeVault has a well equipped workshop where I slowly and systematically disassembled each bike, fixed the leak, then reassembled everything.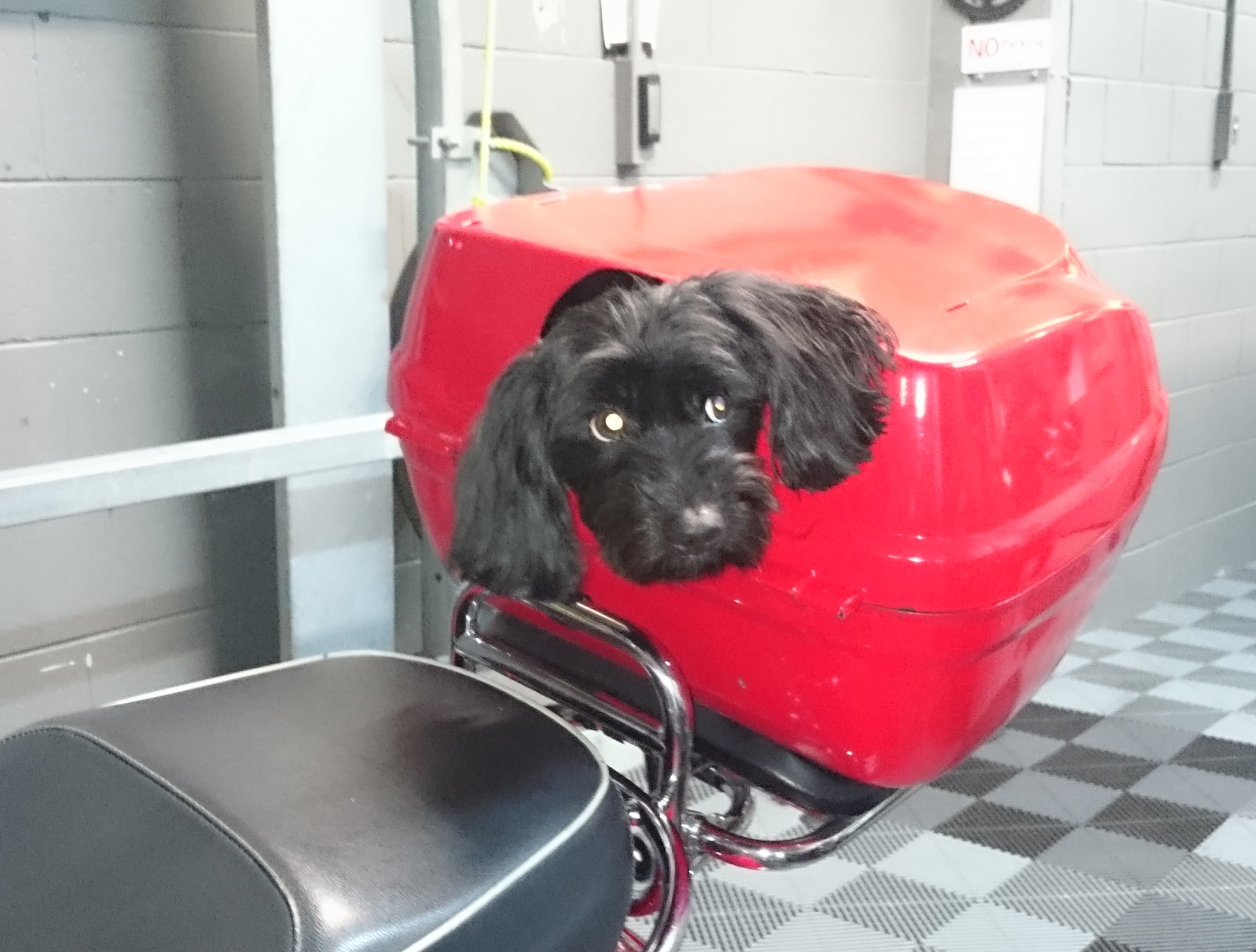 BikeVault is run by Brian and Summer (along with their motorcycling fanatic dog named Burt). Its mainly a storage/lockup facility for motorcycles, but they regularly find themselves providing assistance and workshop facilities to visiting overseas motorcyclists.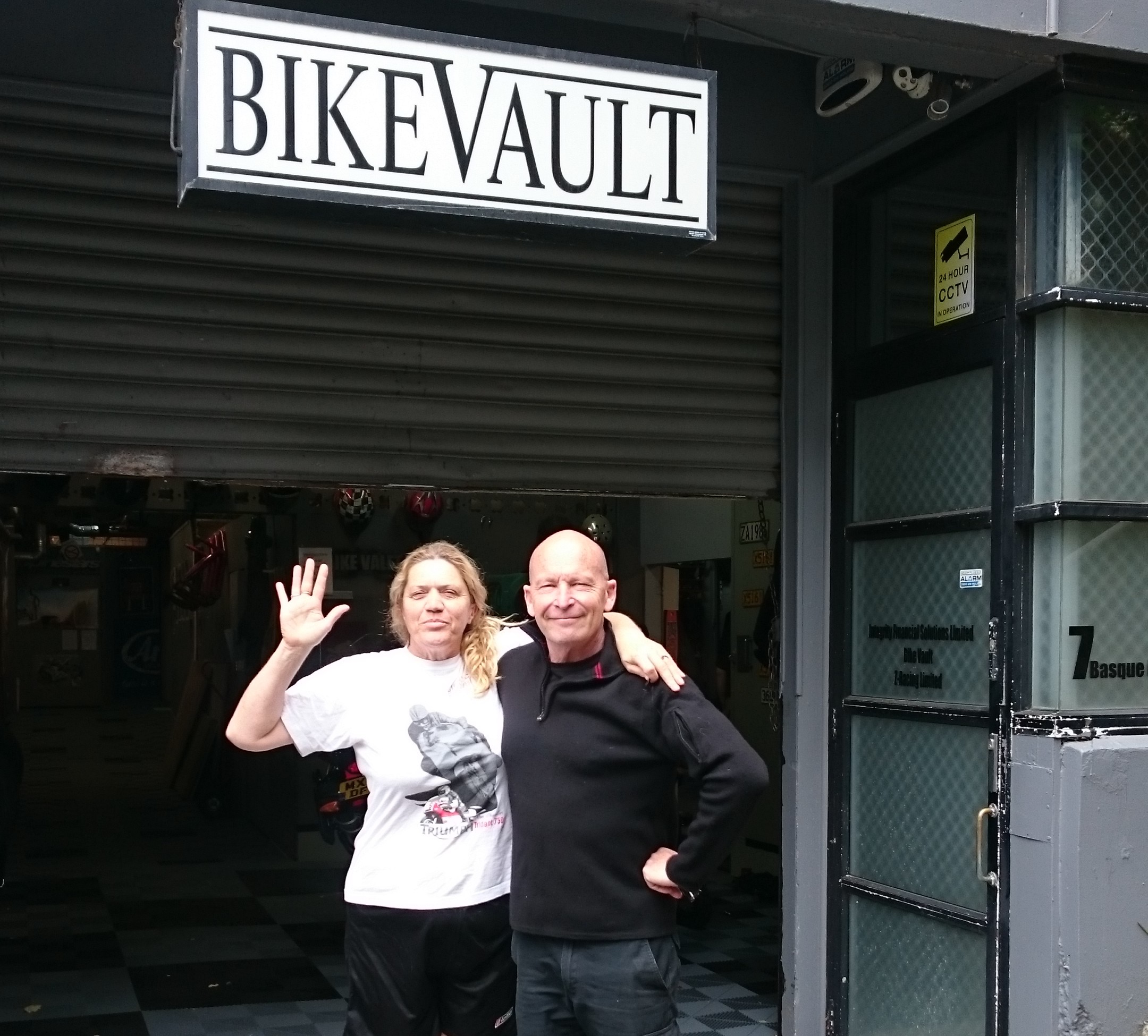 I can safely say that if it wasn't for BikeVault myself and Jen would not have been able to get our bikes ready to undergo testing, allowing us to use them in New Zealand.
The testing and temporary registrations were now sorted, the rest of New Zealand now beckons.