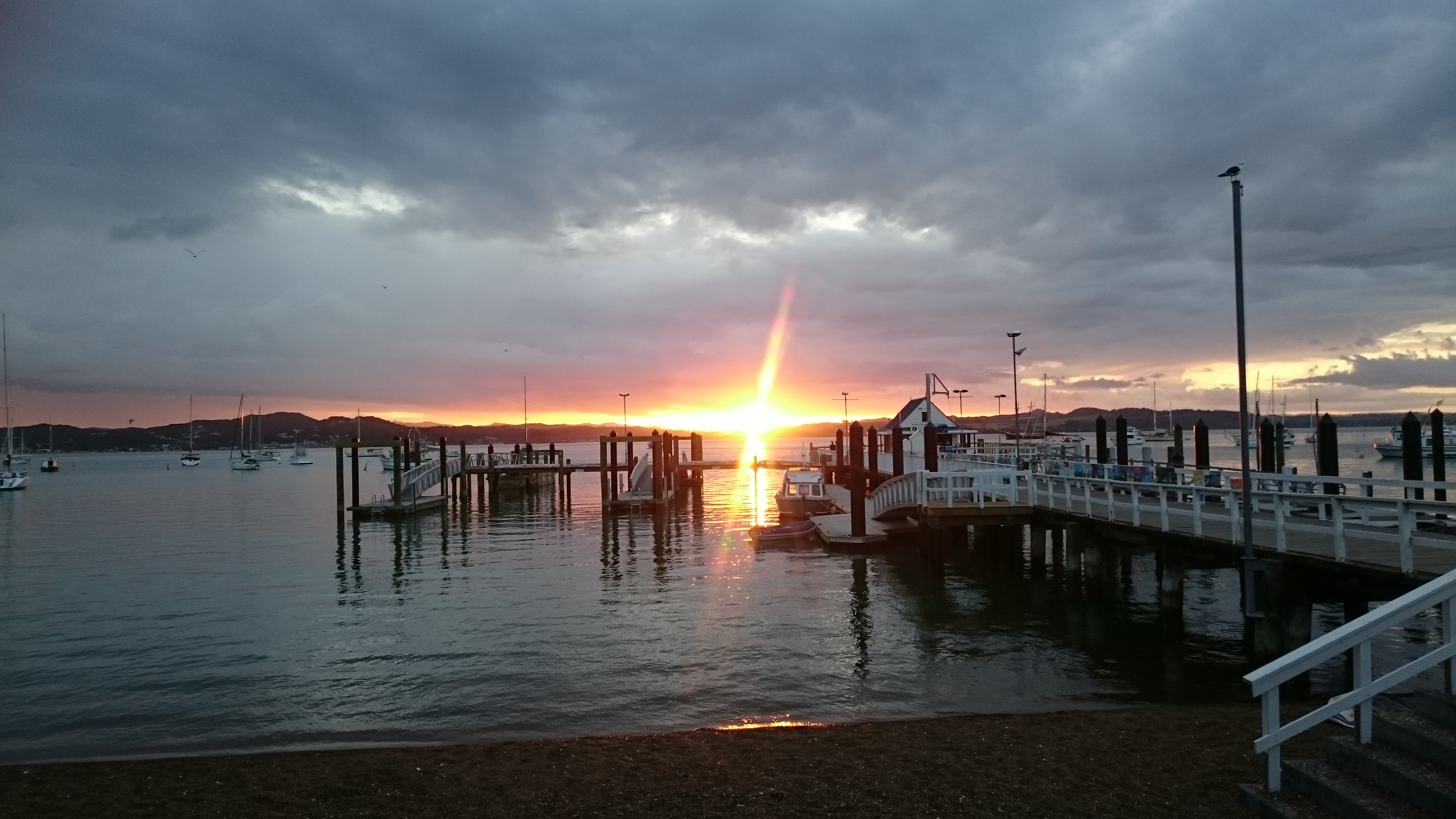 Sandspit to Russell
20 February 2020
A leisurely start to the day involved a slow ride from Sandspit to nearby Warkworth to fill up with fuel for the day.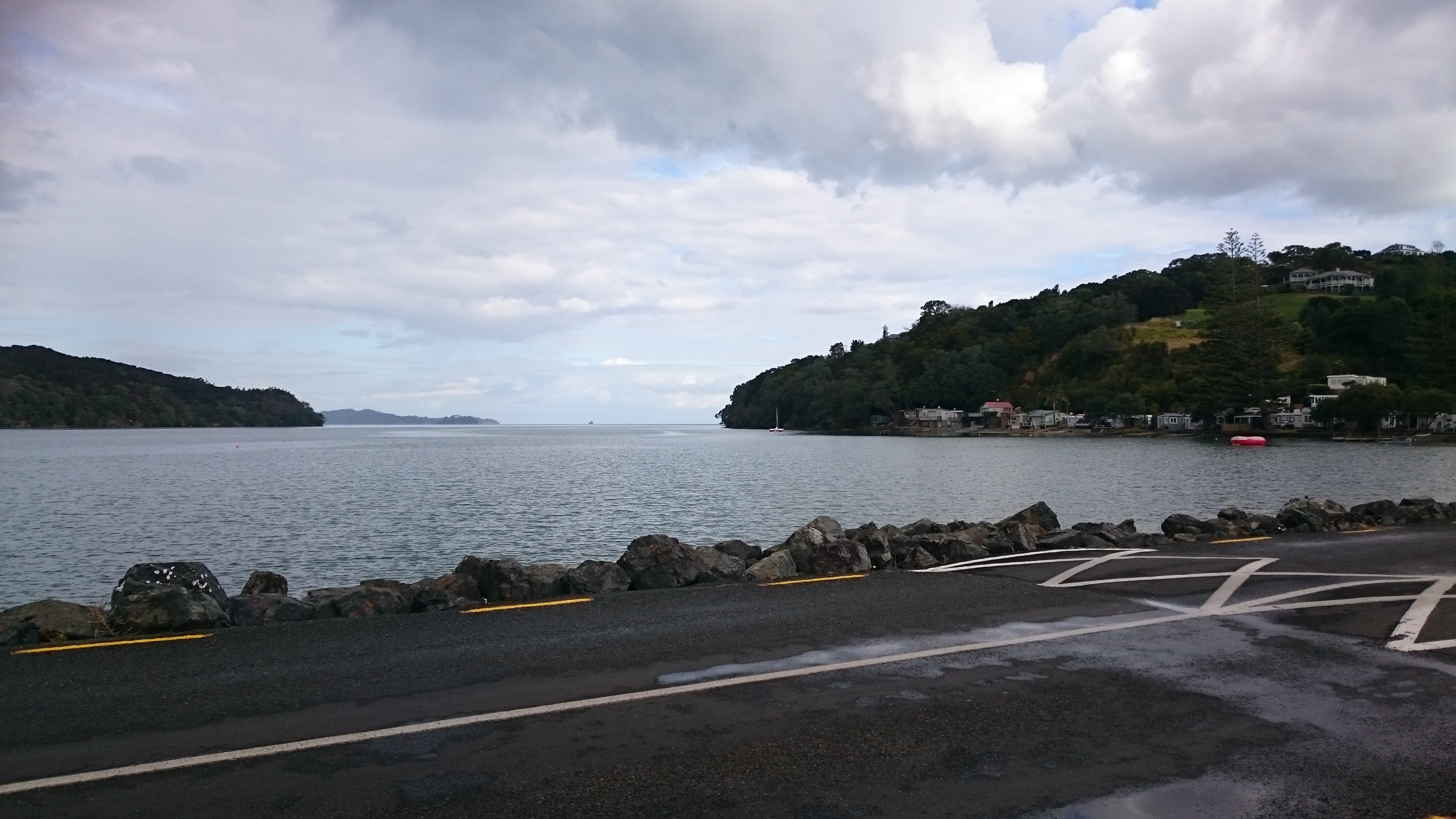 On leaving Warkworth we initially took State Highway 1 northbound, but soon turned off taking the minor roads to Mangawhai and Mangawhai Heads.
We then rode along the coastal route through the picturesque seaside settlements between Langs Beach and Waipu Cove, stopping for a coffee break at this well known surfers beach.
There were some reasonable waves, and a couple of people bobbing in the waves on their surfboards, but we didn't see anyone surfing!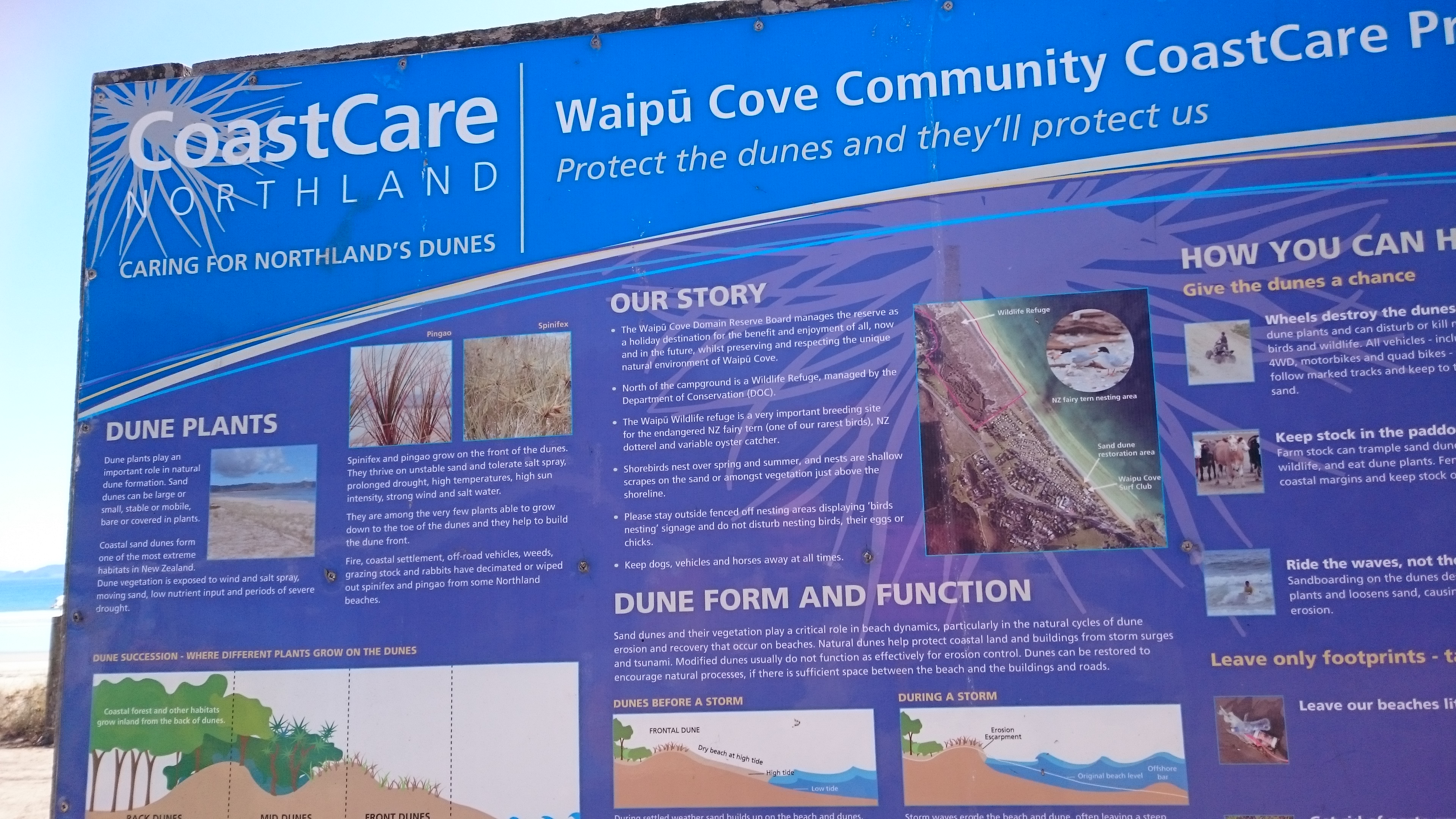 We continued north, through Waipu, back onto SH1, following it North to Whangerei. We turned off at Whangerei looking for a roadside cafe for some lunch. The traffic was very busy, almost at a standstill, as we approached the town centre there still being no sign of a cafe. We decided to scrap the lunch in Whangerei idea. As we rode through the outskirts in Tikipunga we came upon a small row of shops where we were able to get our lunch.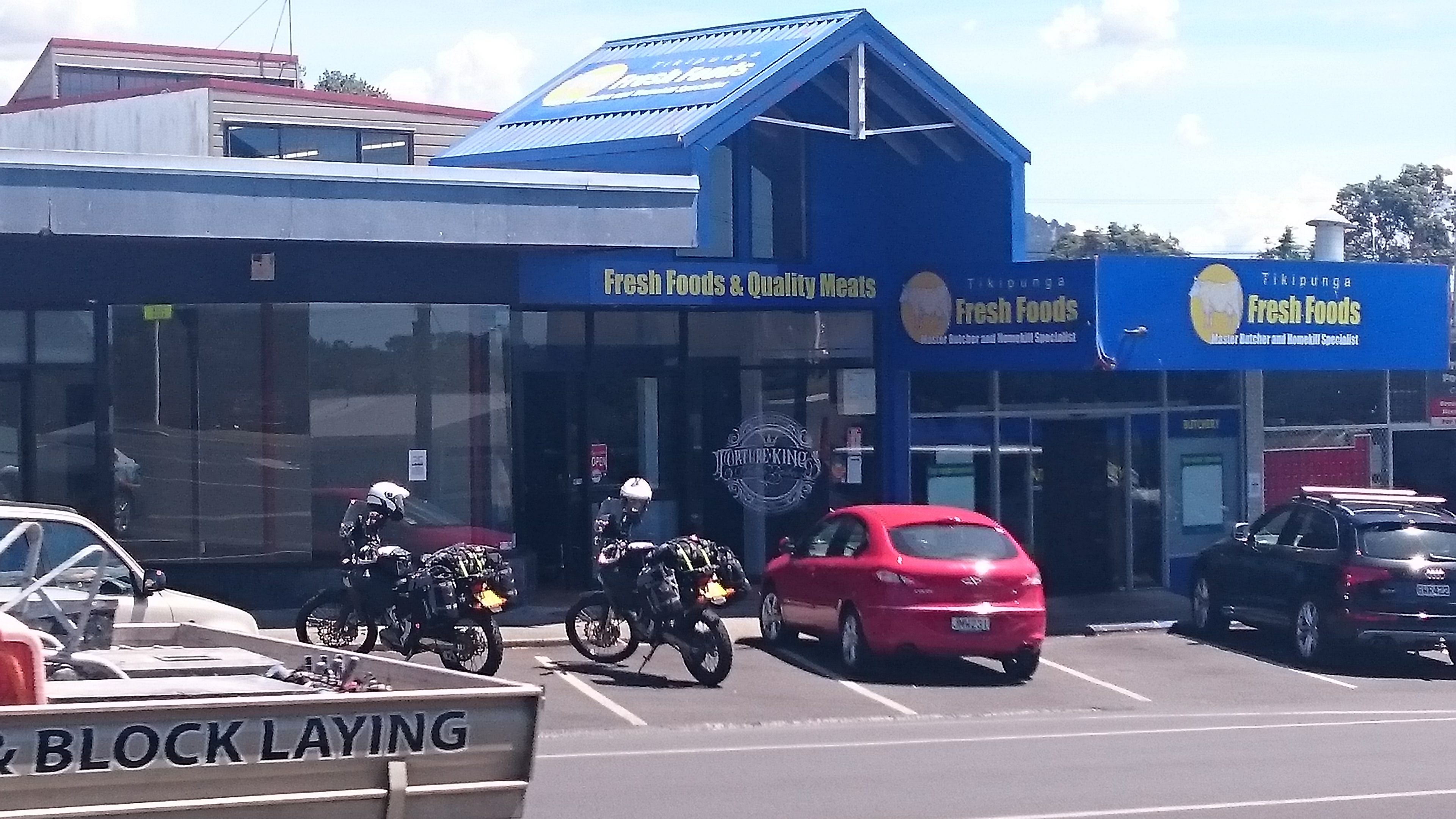 Having had lunch we ventured back onto SH1, riding north for a few kilometres more until we turned off onto Russell Road, heading towards Russell. 
All of the guide books advise against taking this road "it's too slow, there are too many corners, there are too many hills, you don't want to meet a campervan coming the other way", instead they recommend travelling further north and taking the ferry across the bay to Russell.
In my mind the reasons not to use the road sounded like perfect reasons to ride along that road, especially if everyone else is persuaded to use another route.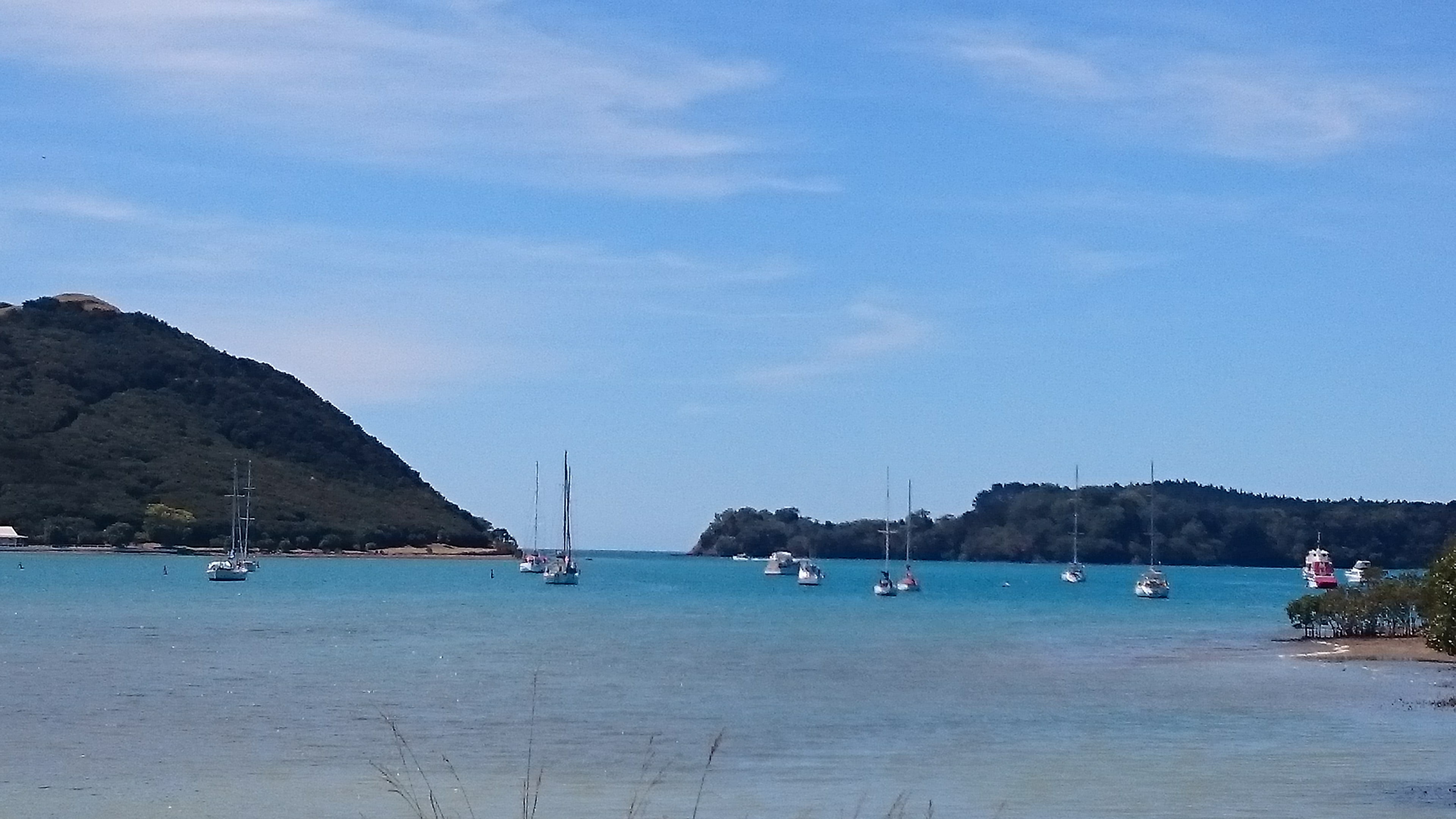 This road did not disappoint. I have to say that it was one of my favourite roads in New Zealand so far. Its not a fast road by any standards, it can be easily and safely ridden at speeds up to 80 kmh.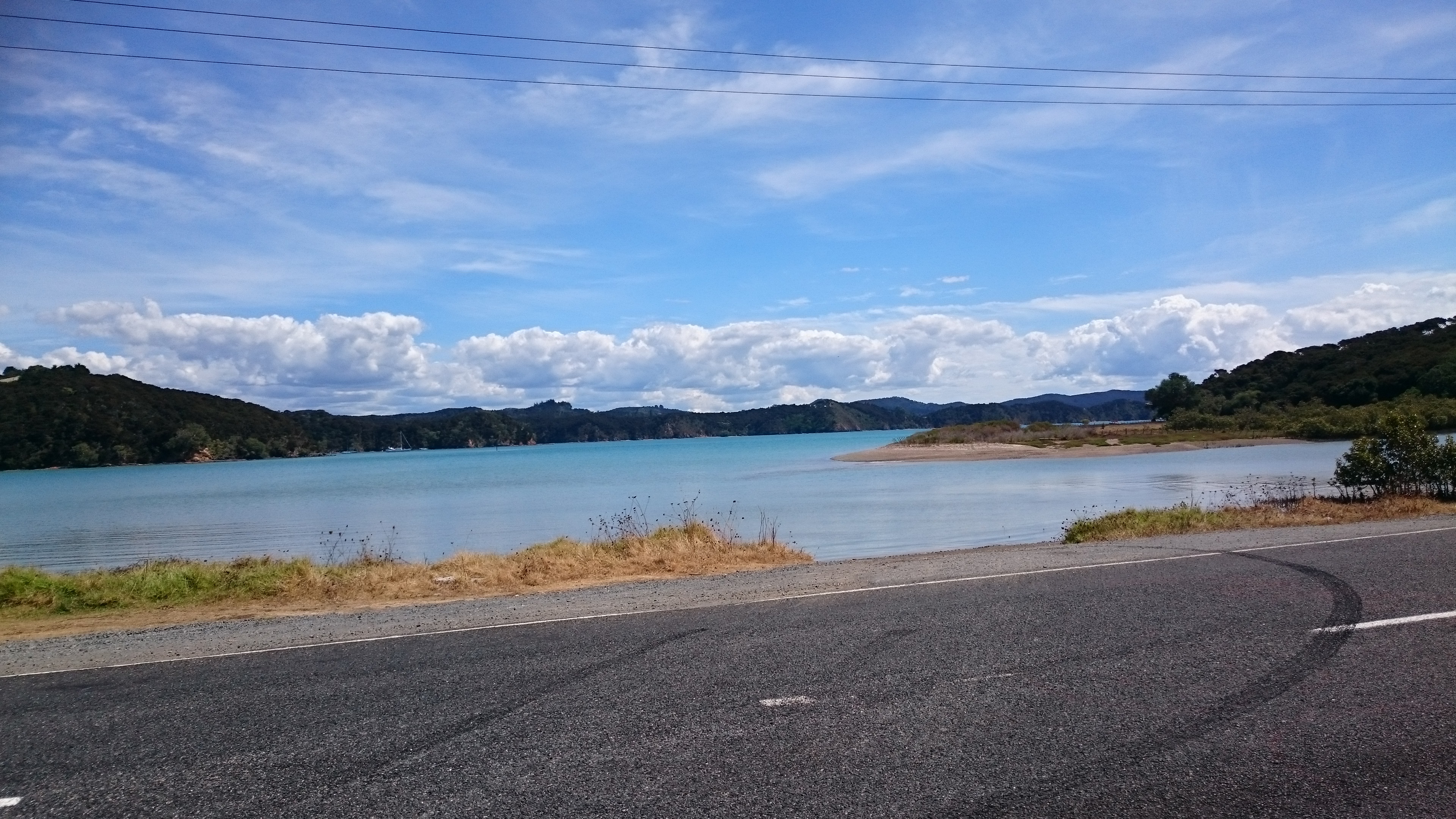 Some of the views are remarkable and the ascents/descents over hills are accomplished by bend after bend of well maintained roads.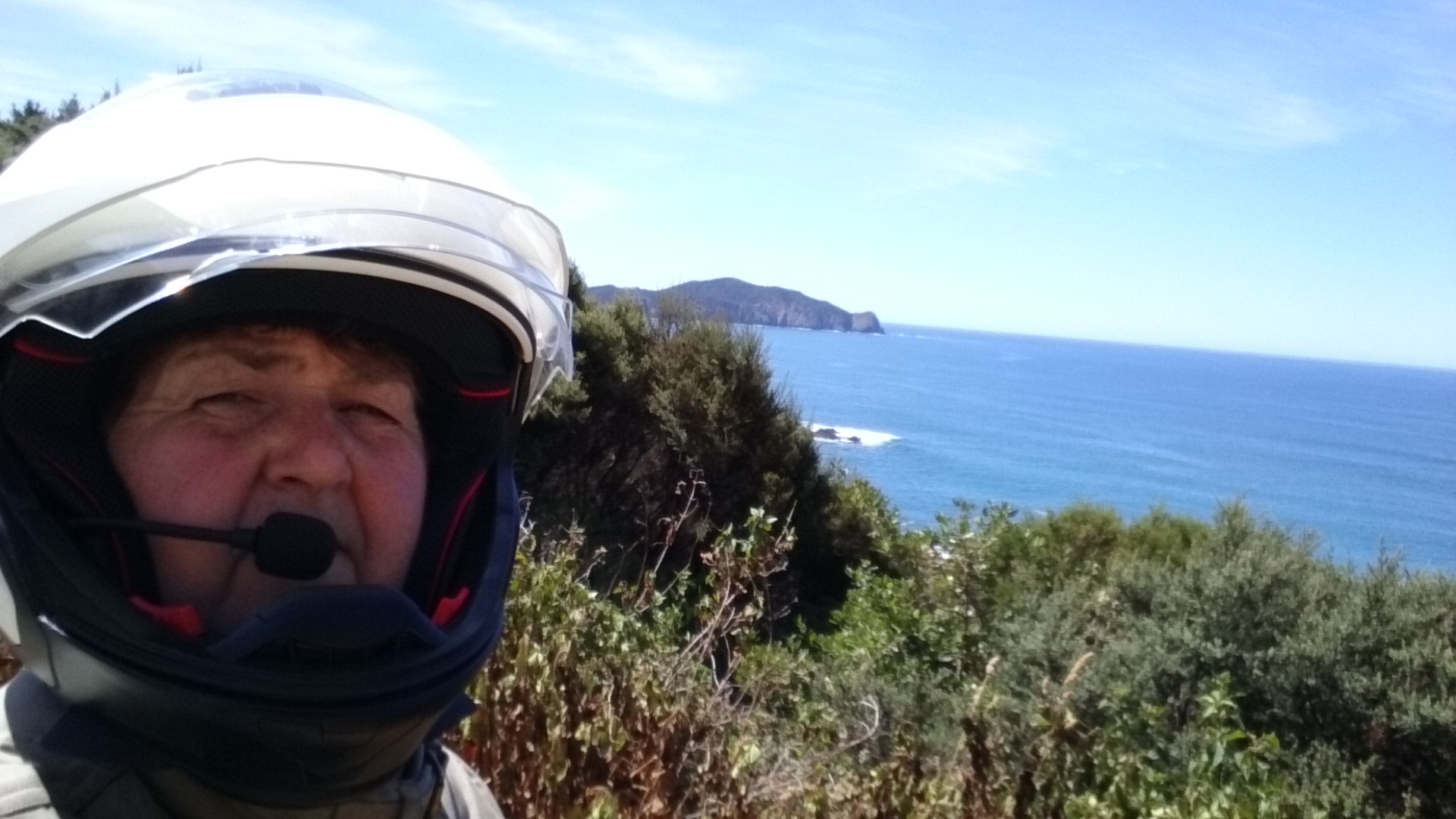 The enjoyable ride into Russell brings you to the sleepy port and town of Russell, the first capital of New Zealand, our base for the next 2 days.
The sunsets in Russell are pretty amazing, no matter how many pints you have been compelled to consume to combat dehydration.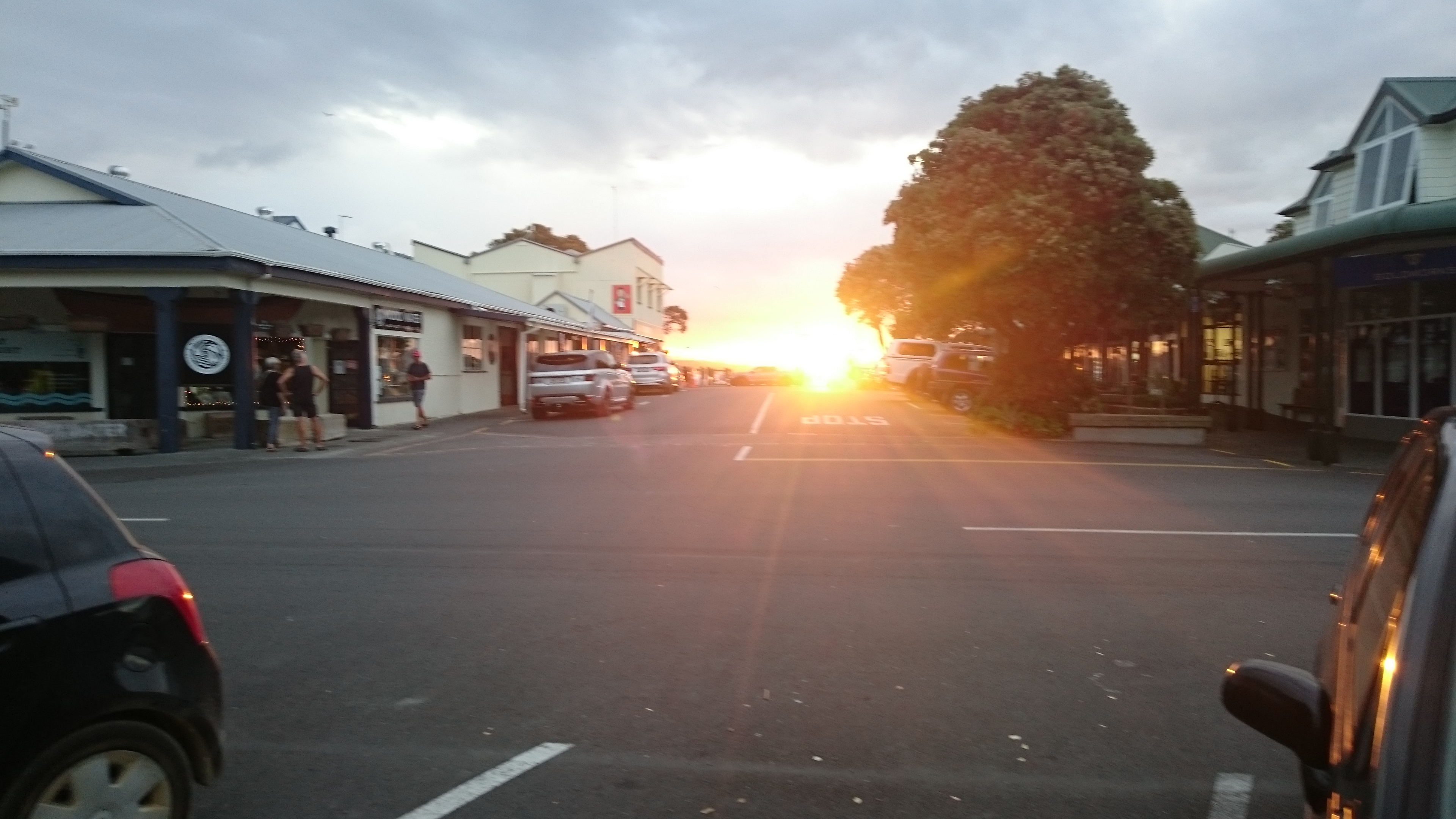 Sandspit to Russell outline of route travelled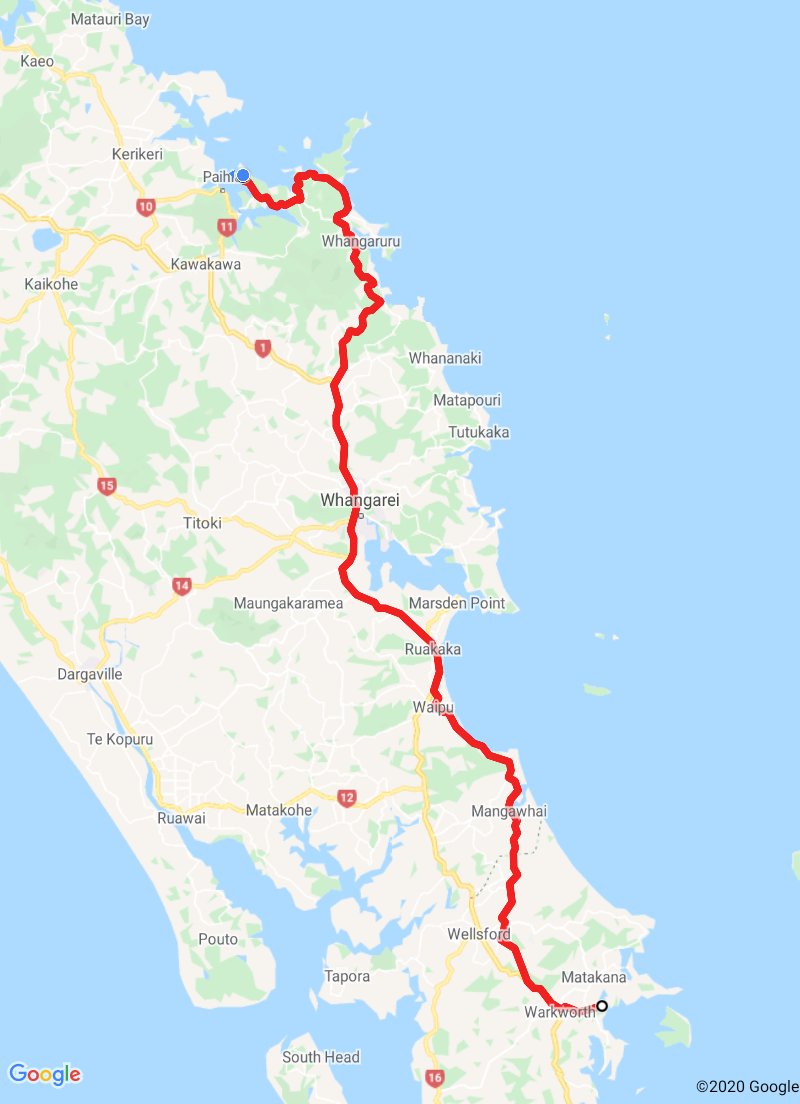 Trip statistics to date
Days in New Zealand. 46
Todays distance KM. 212
Total distance KM. 6076