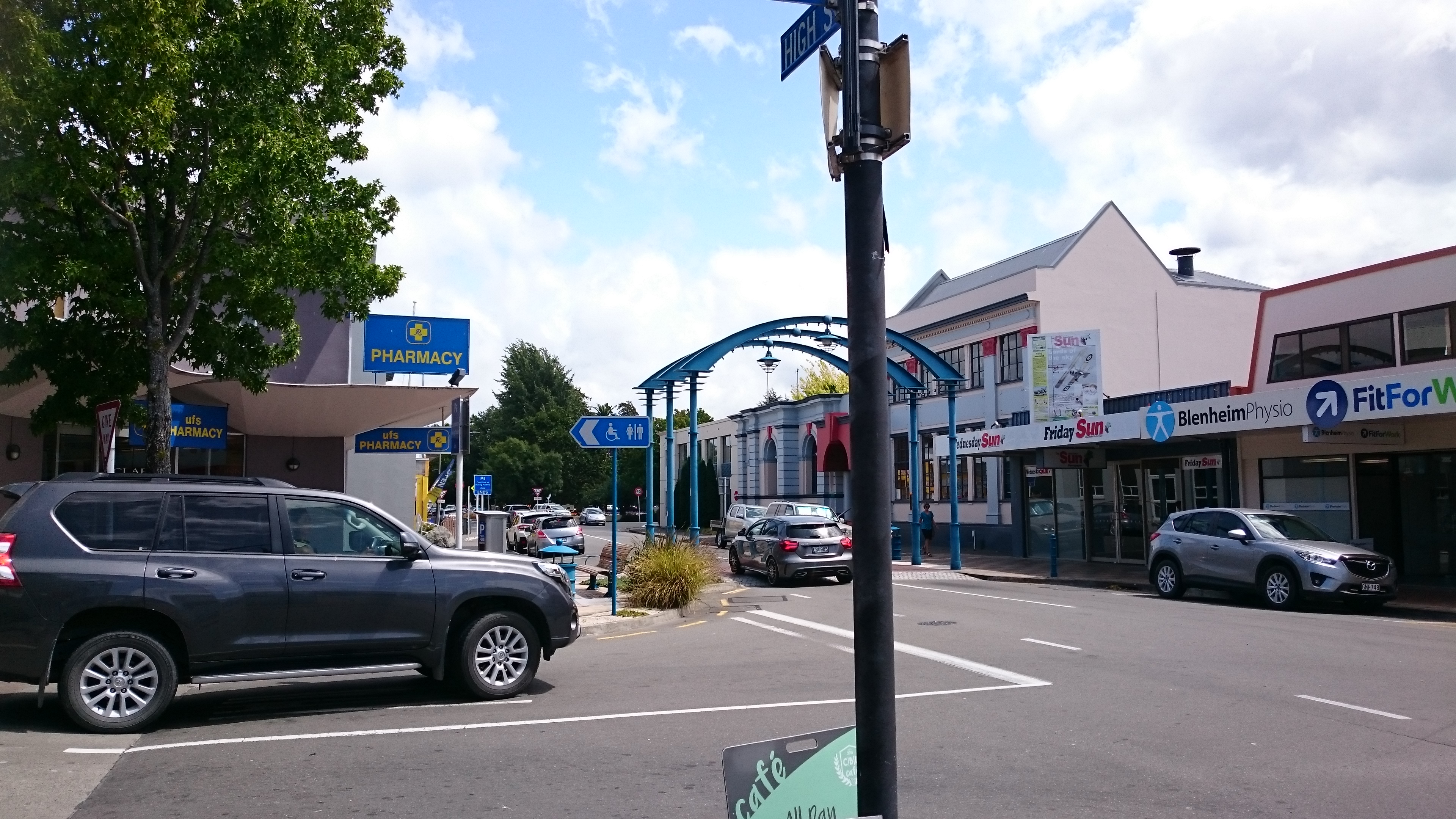 Kaikoura to Picton
4 February 2020
We awoke and were glad to see a sunny clear sky. The weather forecast had improved since the night before. We were looking forward to the relatively short 156km ride to Picton.
We filled up with fuel and were on our way by 8.45am. No sooner had we left Kaikoura when we were stopped in queuing traffic at roadworks. We were relieved once we were on our way again, only to be stopped again less than 2km along the road. This became a stop start progress, much of the highway having work undertaken. Progress was becoming frustratingly slow.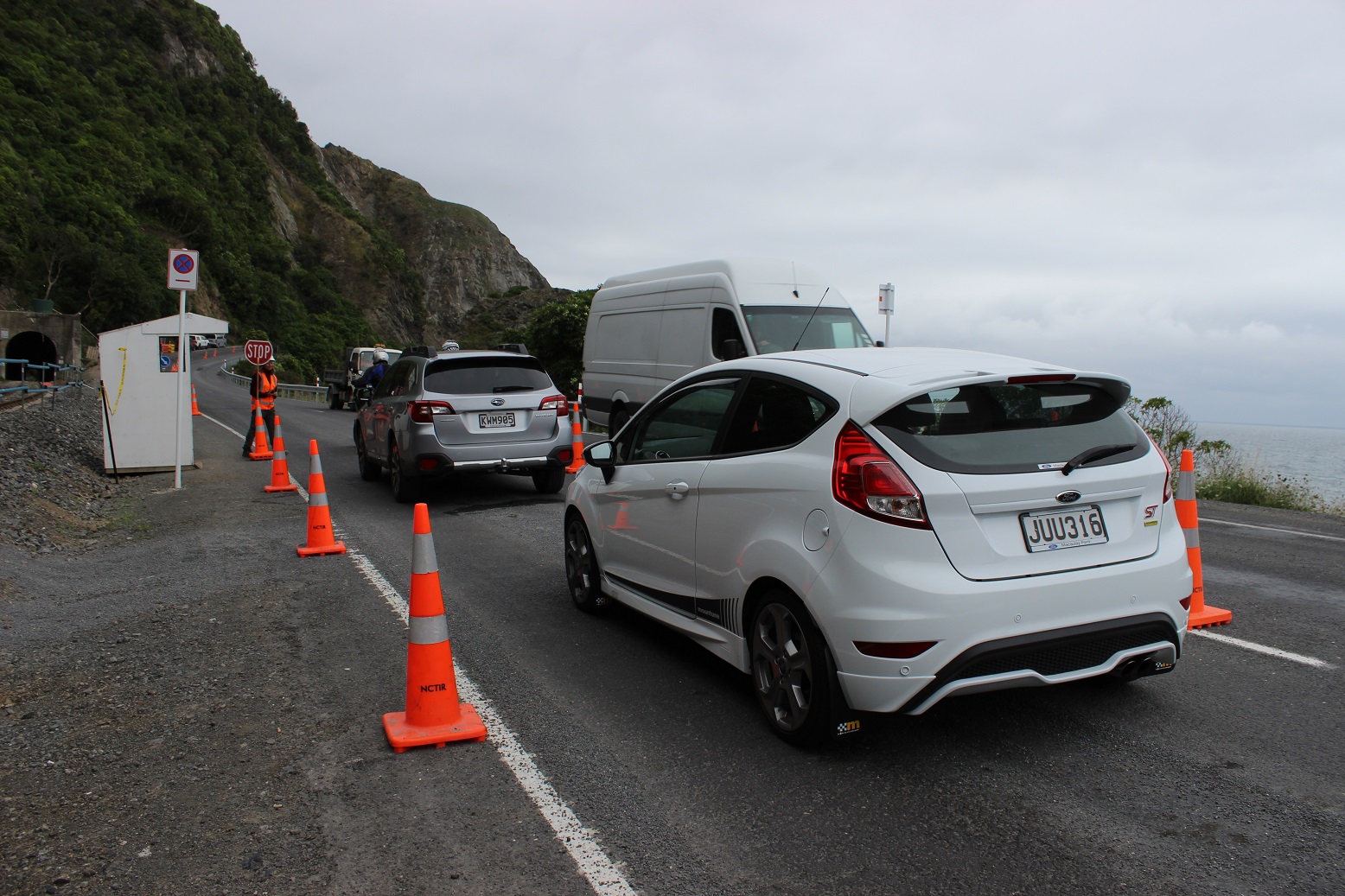 Then the wind appeared from nowhere, not a constant strong wind, but a blustery wind hitting us unexpectedly from all directions. We were unable to even get into top gear due to the conditions. We had to stop repeatedly to rest our tired arms and shoulders.
We struggled into Blenheim, resolved to have a lazy lunch in the hope that the wind would ease. 90 minutes later we set off.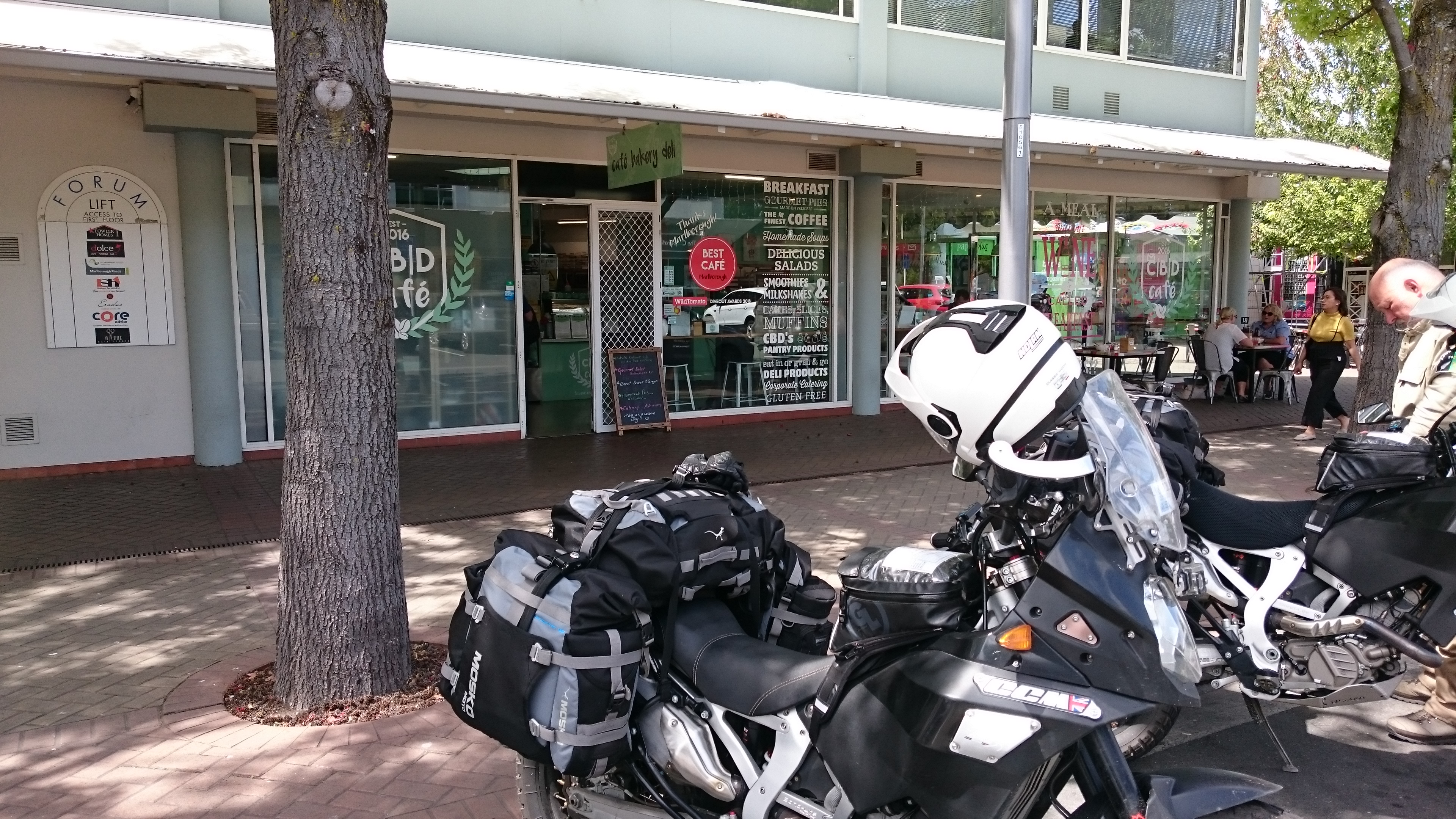 No more than 3km from Blenheim the wind started again, but was accompanied by a light rain.
We arrived in Picton tired and exhausted, deciding that only ice cream and a hot tub would remedy our days ordeals!!!
As a result not too many pictures from today's ride.
Kaikoura to Picton outline of route travelled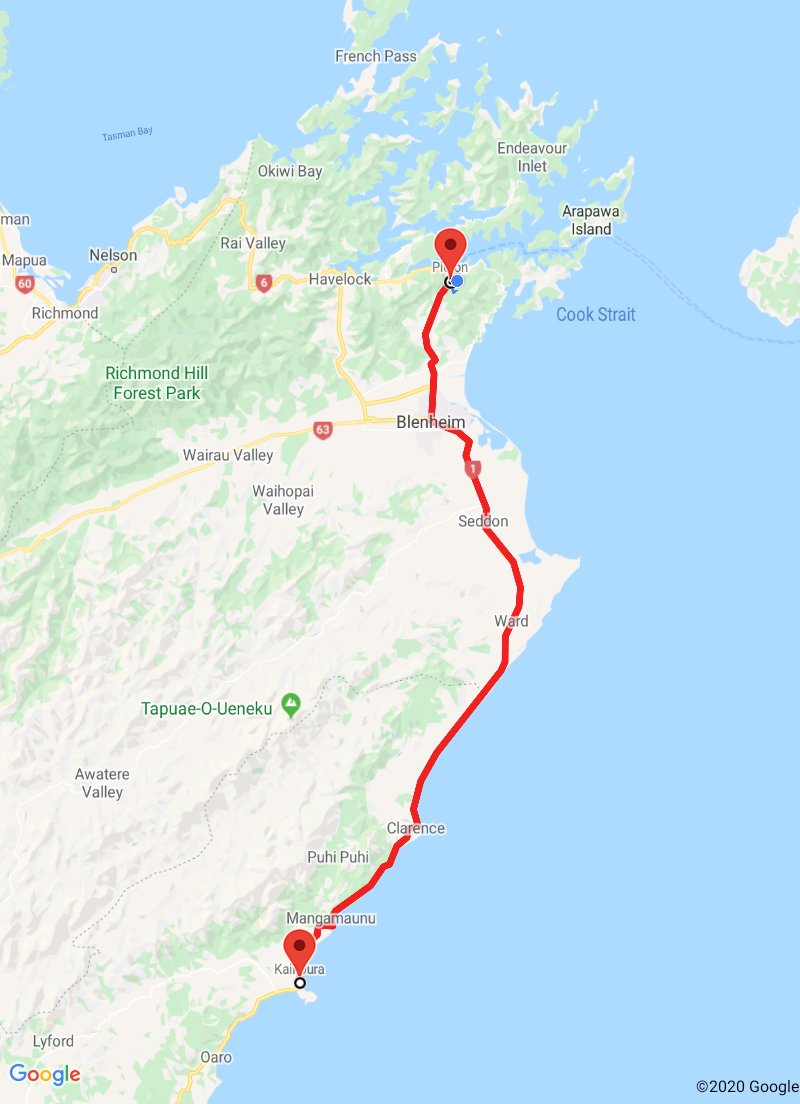 Trip statistics to date
Days in New Zealand. 30
Todays distance KM. 156
Total distance KM. 3990