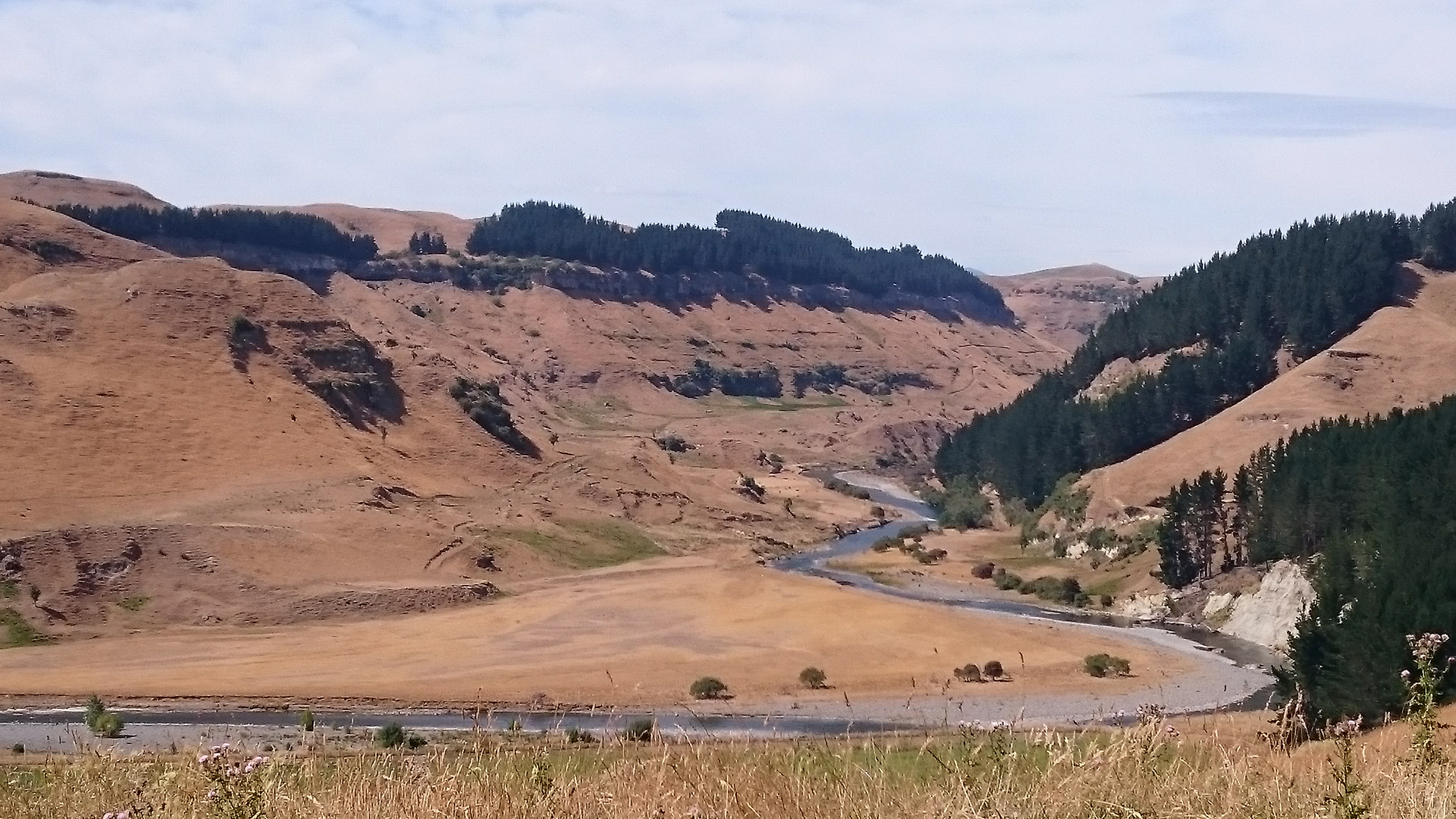 Turangi to Napier
13 February 2020
We left Turangi riding south on State Highway 1. We had ridden this road before, on 11 January, when riding down to the south island.
We were again able to see the sights of the Desert Road, and Mount Ngauruhoe, along with the still snow capped peaks of Mount Ruapehu.
In this occasion we turned off the highway, riding east on a quiet back road towards Napier. This road has only been tarmacced in recent years, and is still often closed in the winter blocked by snow.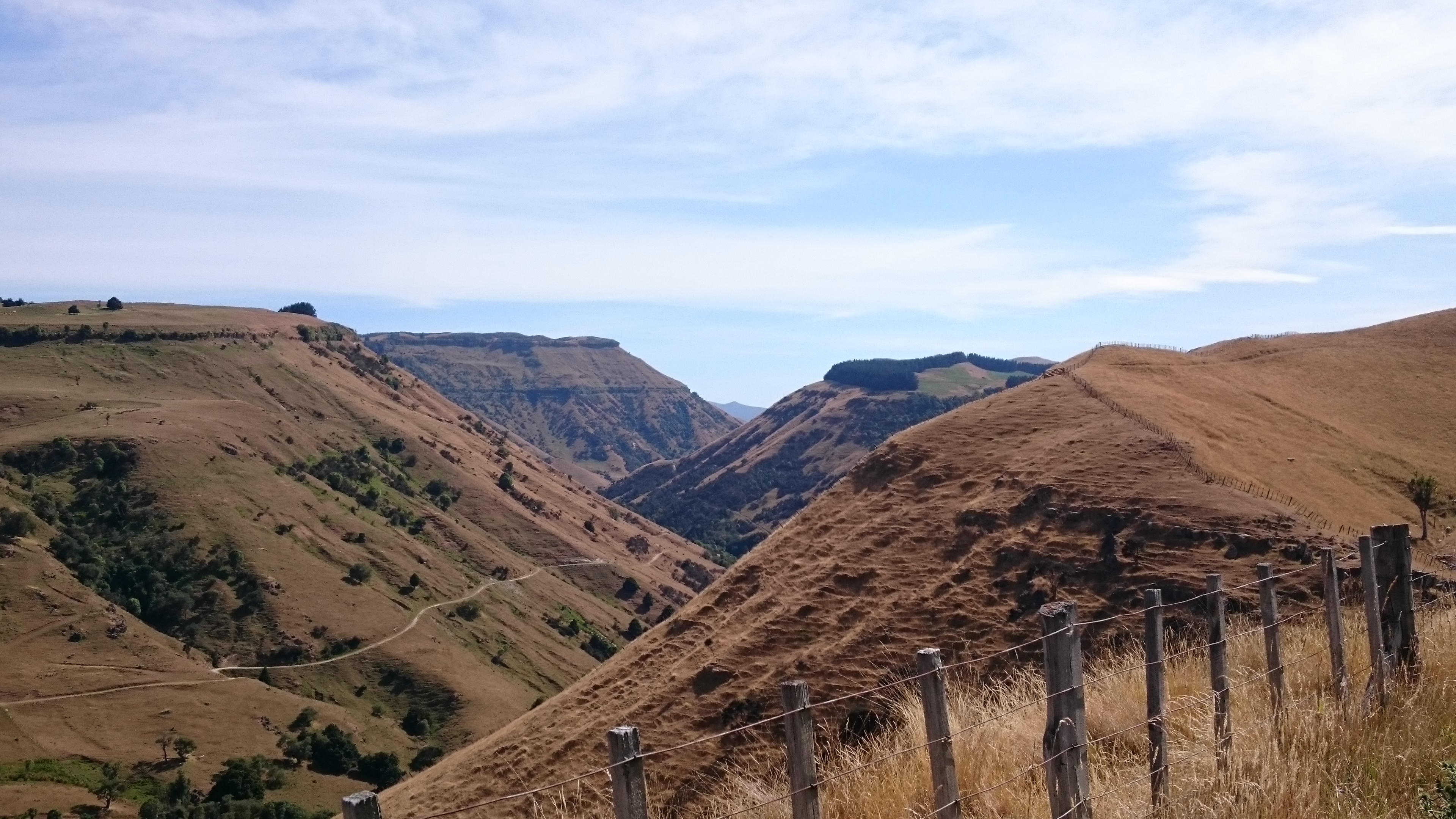 This road has a local name of 'Gentle Annie' as it gently winds its way through the remote high country sheep stations, the most remote and least sparsely populated area of the North island. The road also passes through the largest area of native rainforest in the North island.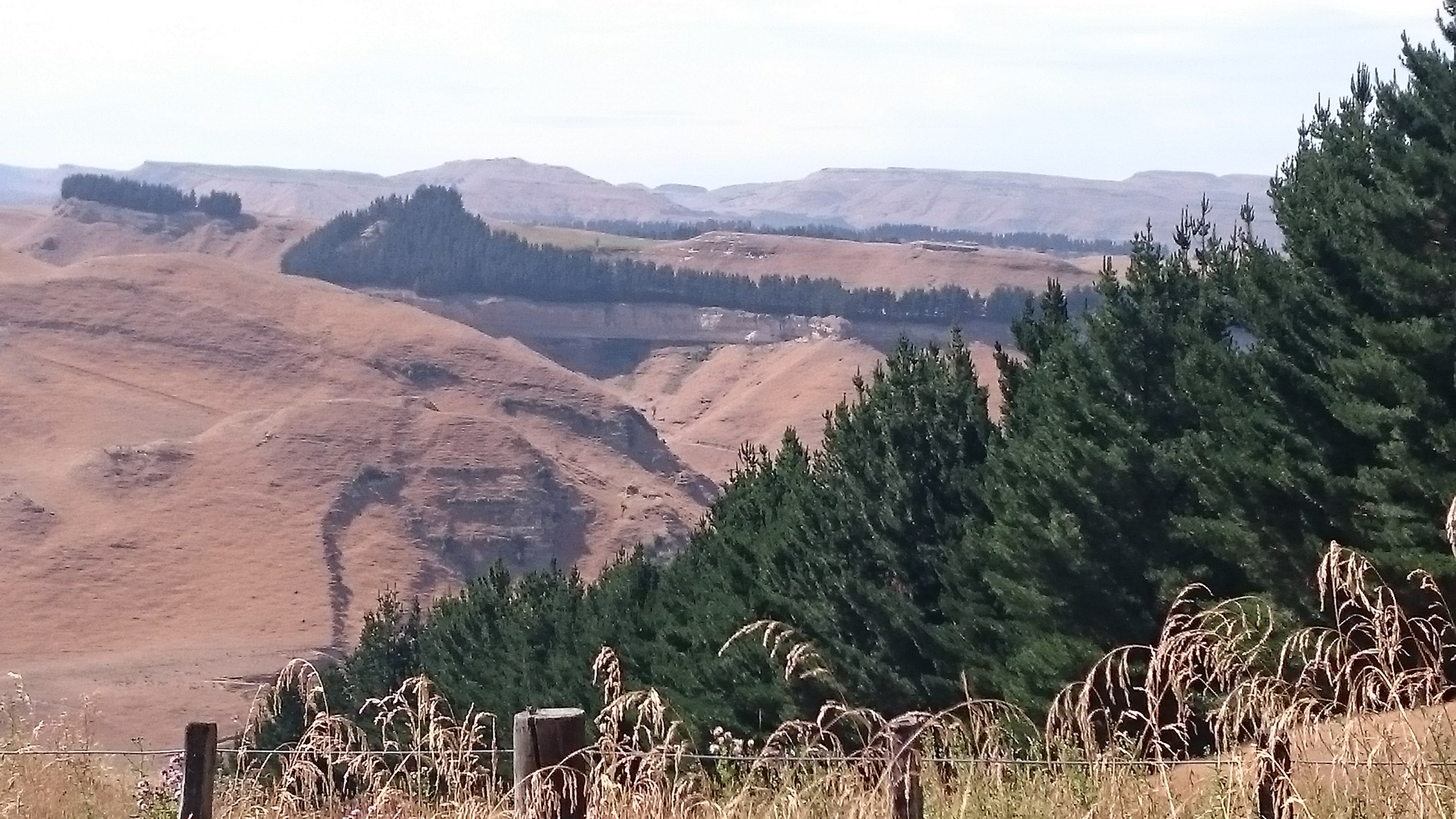 From a motorcyclists perspective there are very few straights, its all corners and bends, up and down hillsides and valleys, no two stretches of road the same.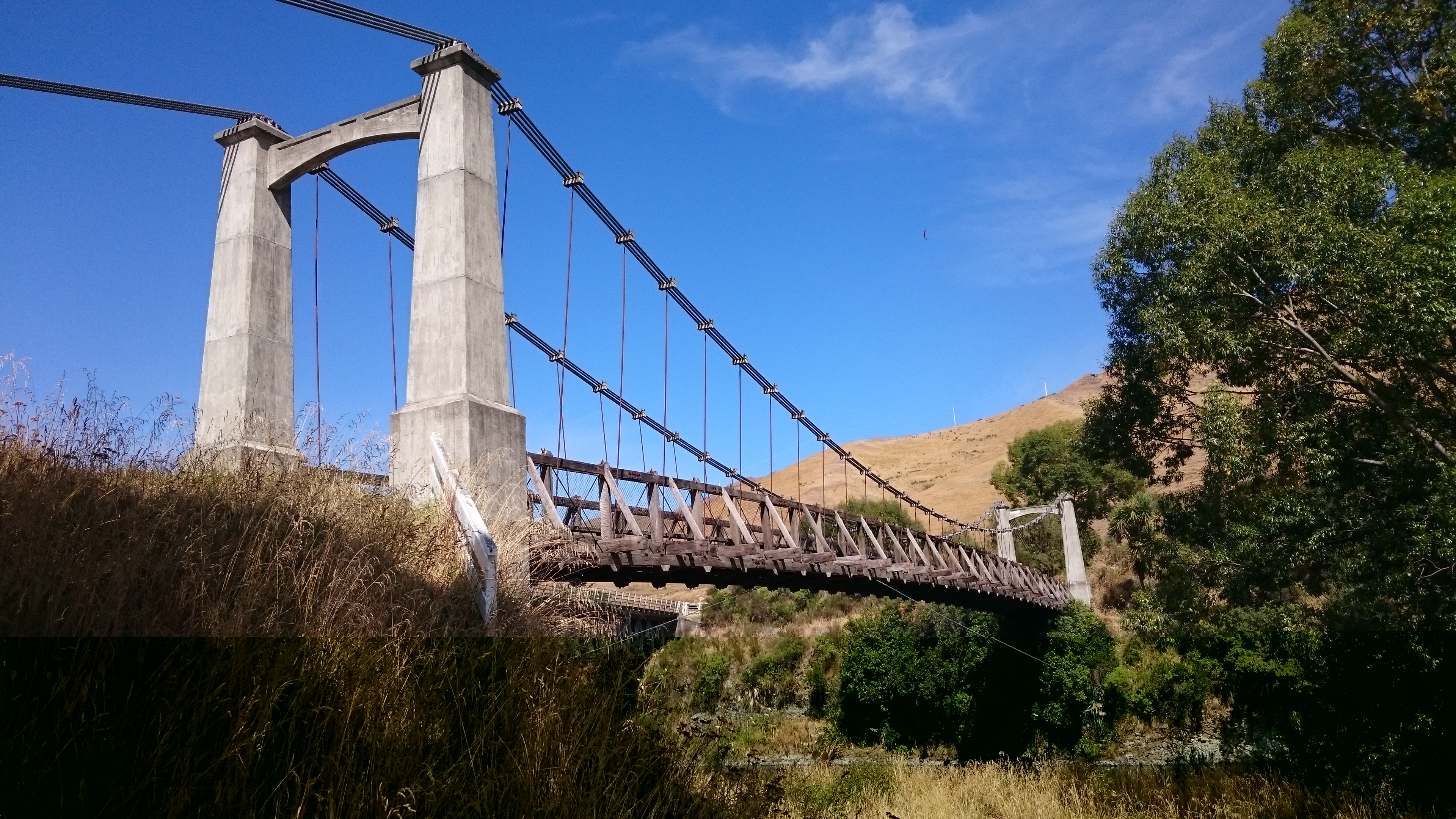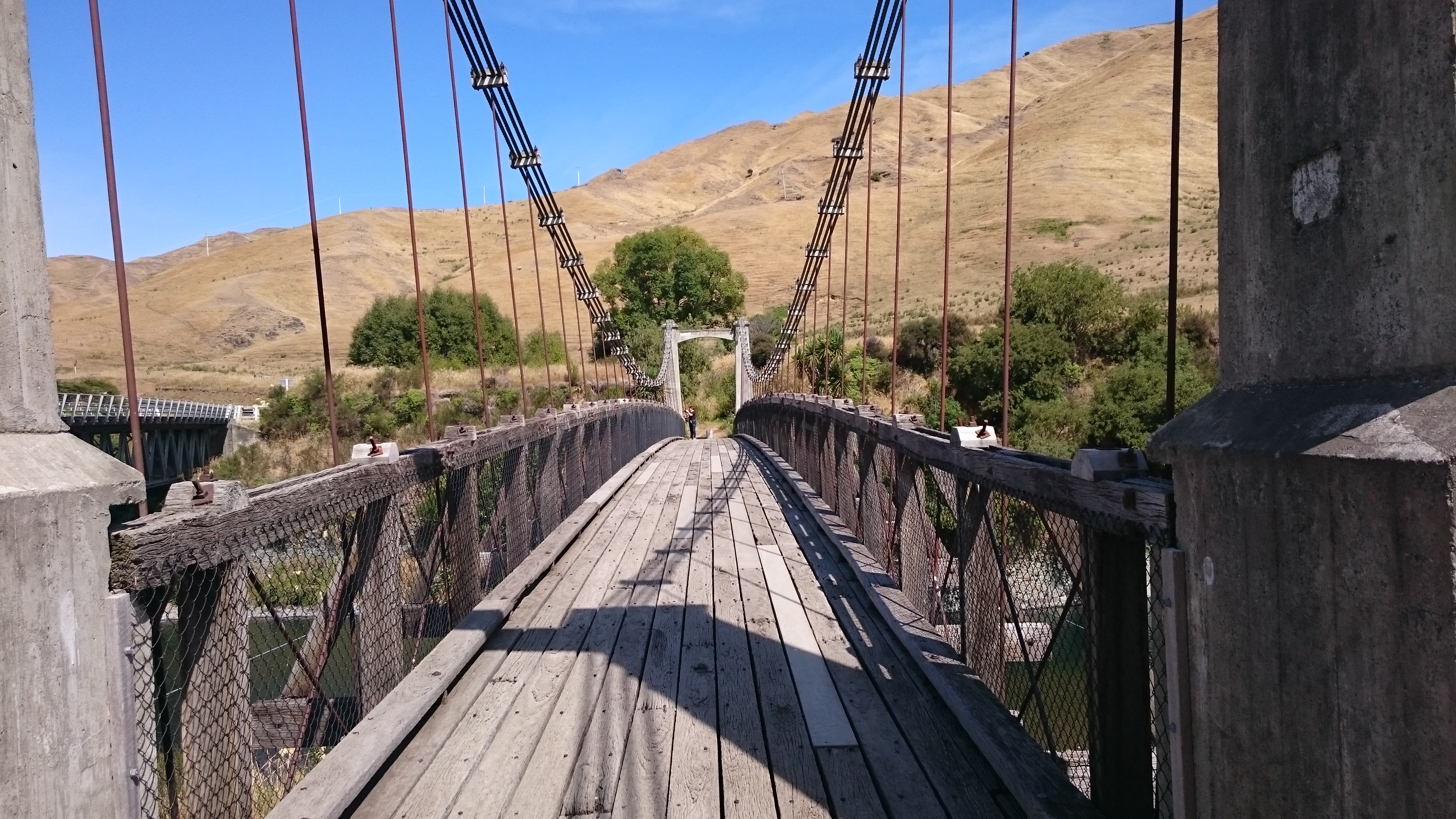 We stopped at Springvale Suspension Bridge for lunch, that is a prepackaged lunch. There are no shops or other facilities for over 150km of the roads length. The only concession is a single long drop composting toilet next to the suspension bridge.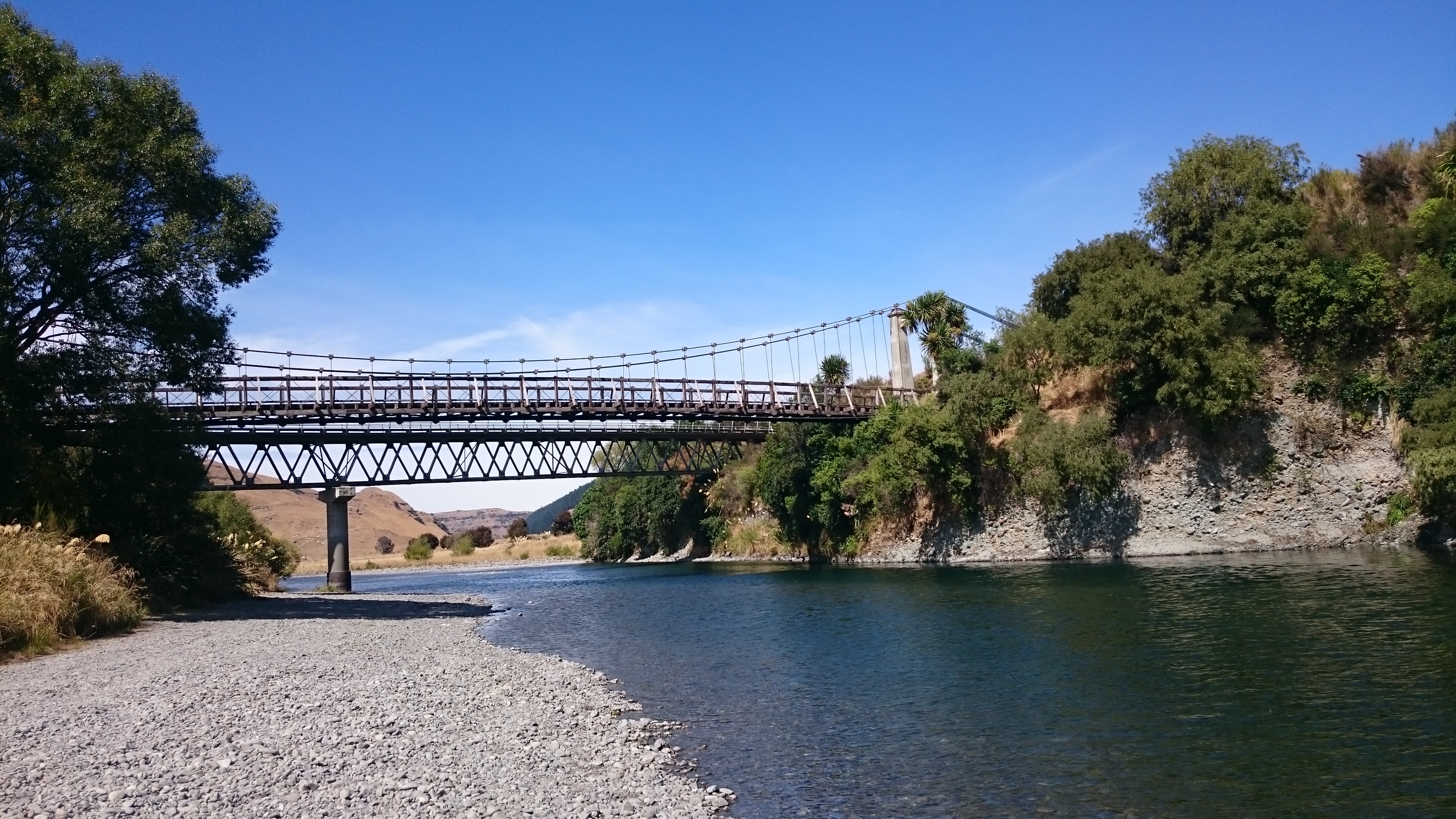 The bridge was built in the 1920s, to allow farmers to get their produce to Napier. The suspension bridge was in use until the 1970s, when it was replaced by a stronger bridge that runs alongside.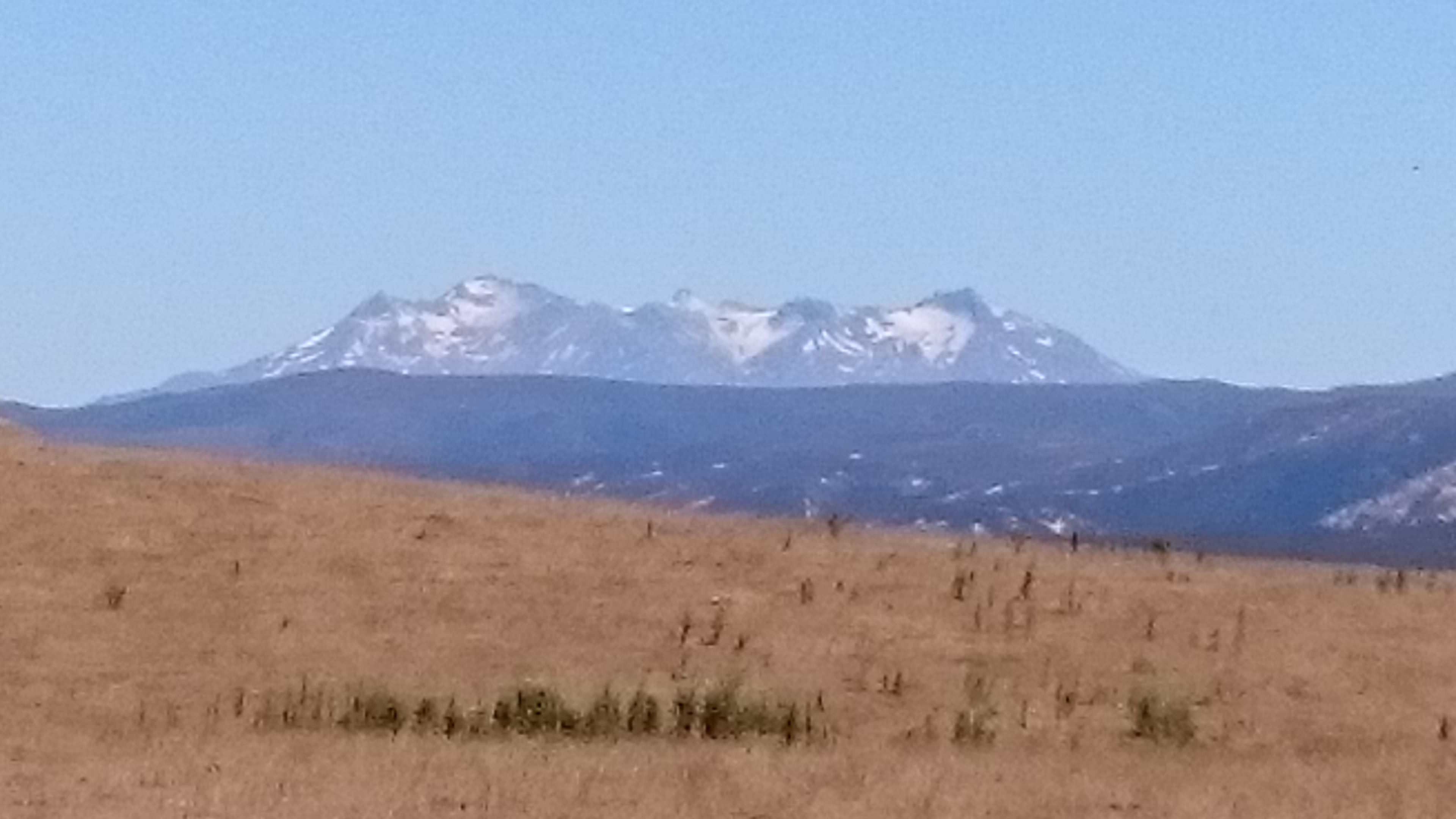 The road then climbs even higher into territory inhabited by only sheep.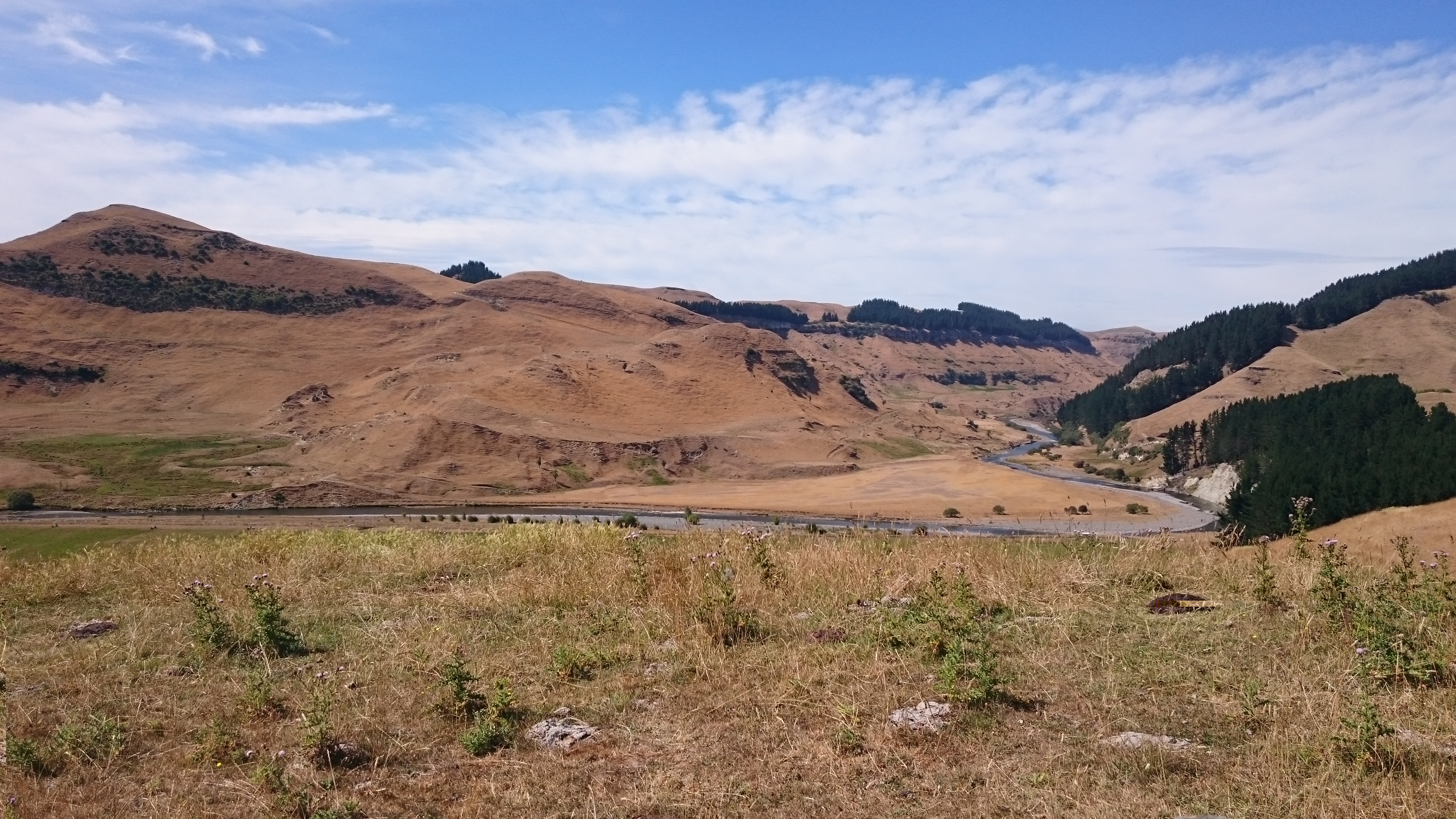 The road then passes through some valleys full of native rainforest that suddenly become vast pine plantations, before dropping down to Hawkes Bay, and onto Napier for the next two nights.
Turangi to Napier outline of route travelled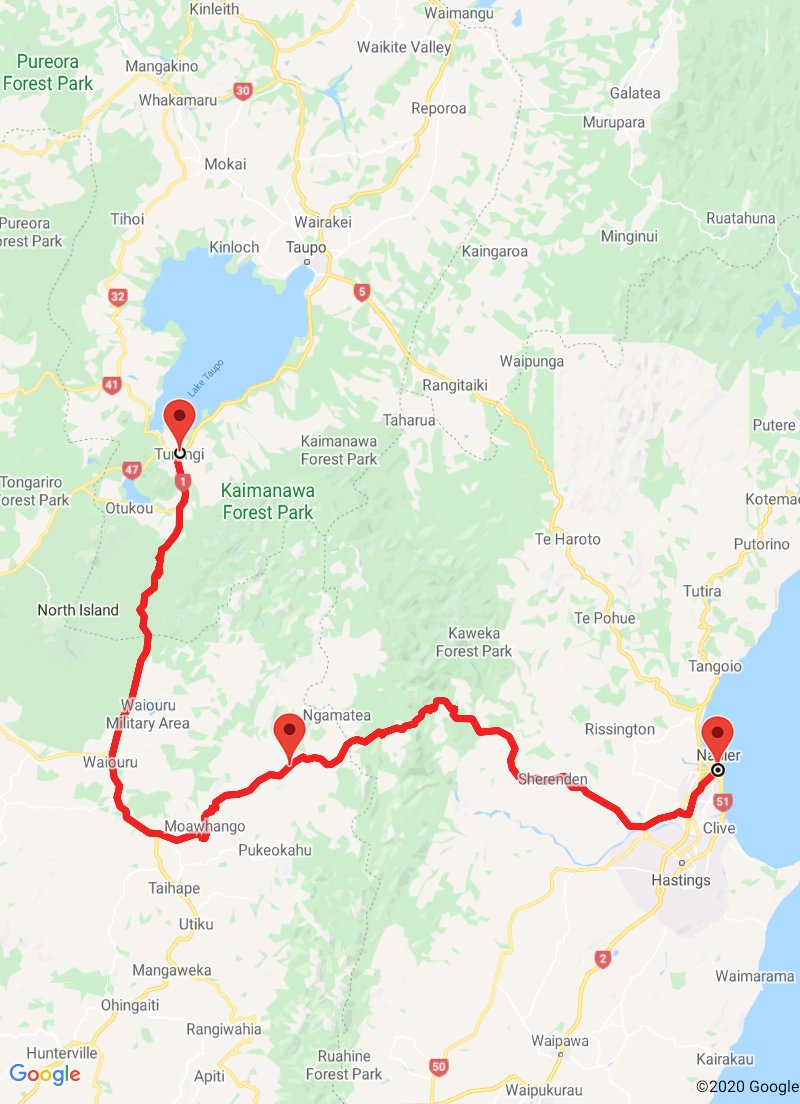 Trip statistics to date
Days in New Zealand. 39
Todays distance KM. 225
Total distance KM. 5073