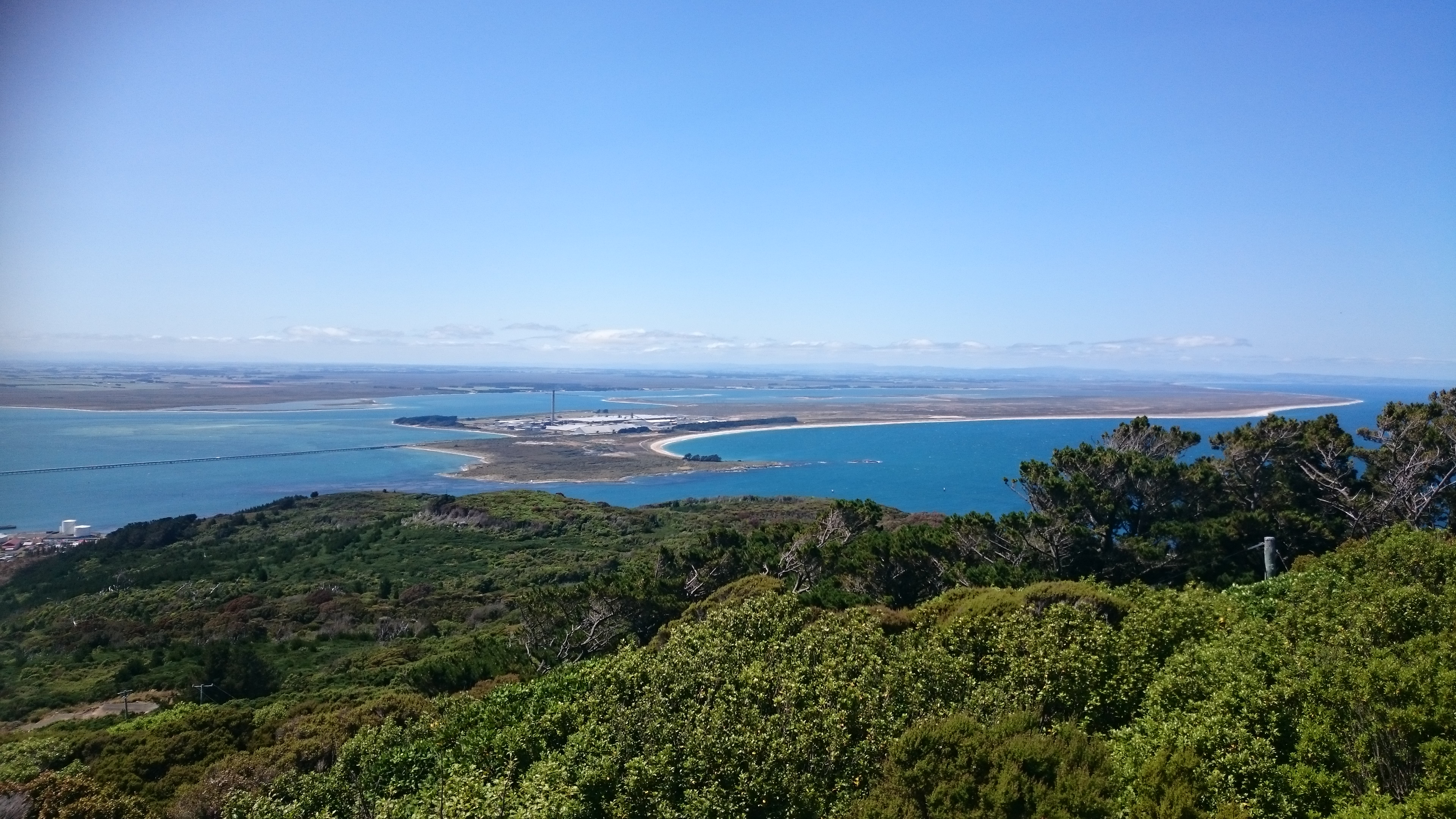 Te Anau to Invercargill
23 January 2020
Today was the first day since 7 January that we were back on schedule. We passed up on a trip to Doubtful Sound to ensure our schedule was not under too much pressure.
We left Te Anau about 8.30am and rode south, skirting the mountains of Fjordland, passing through Manapouri a lakeside resort town. We followed the southerly route where we saw a roadside sign pointing to a historic bridge.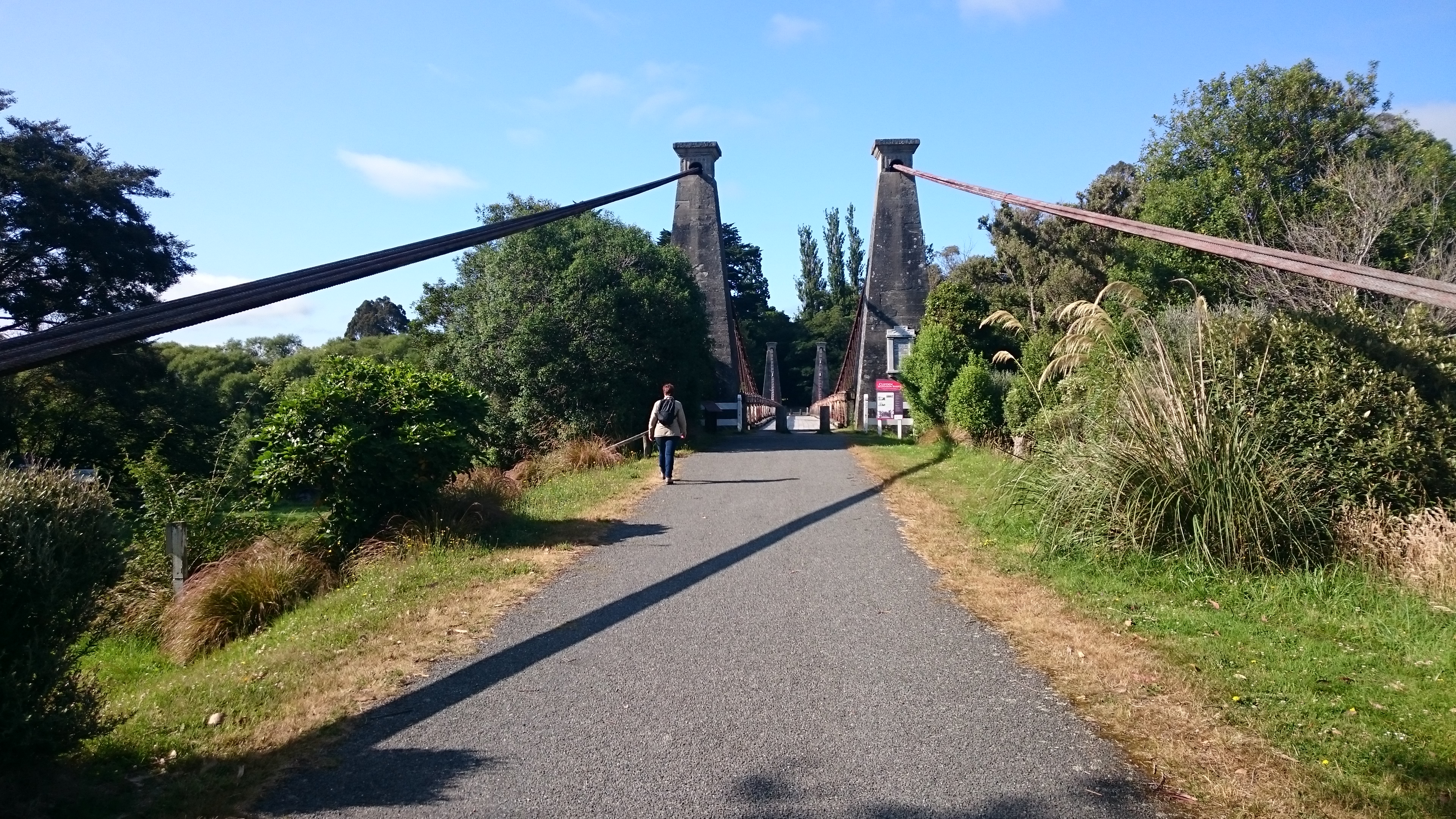 The bridge was Clifden Suspension Bridge, now only used by pedestrians and cyclists, but for nearly 100 years it provided the only safe crossing over the deep fast flowing Waiau River.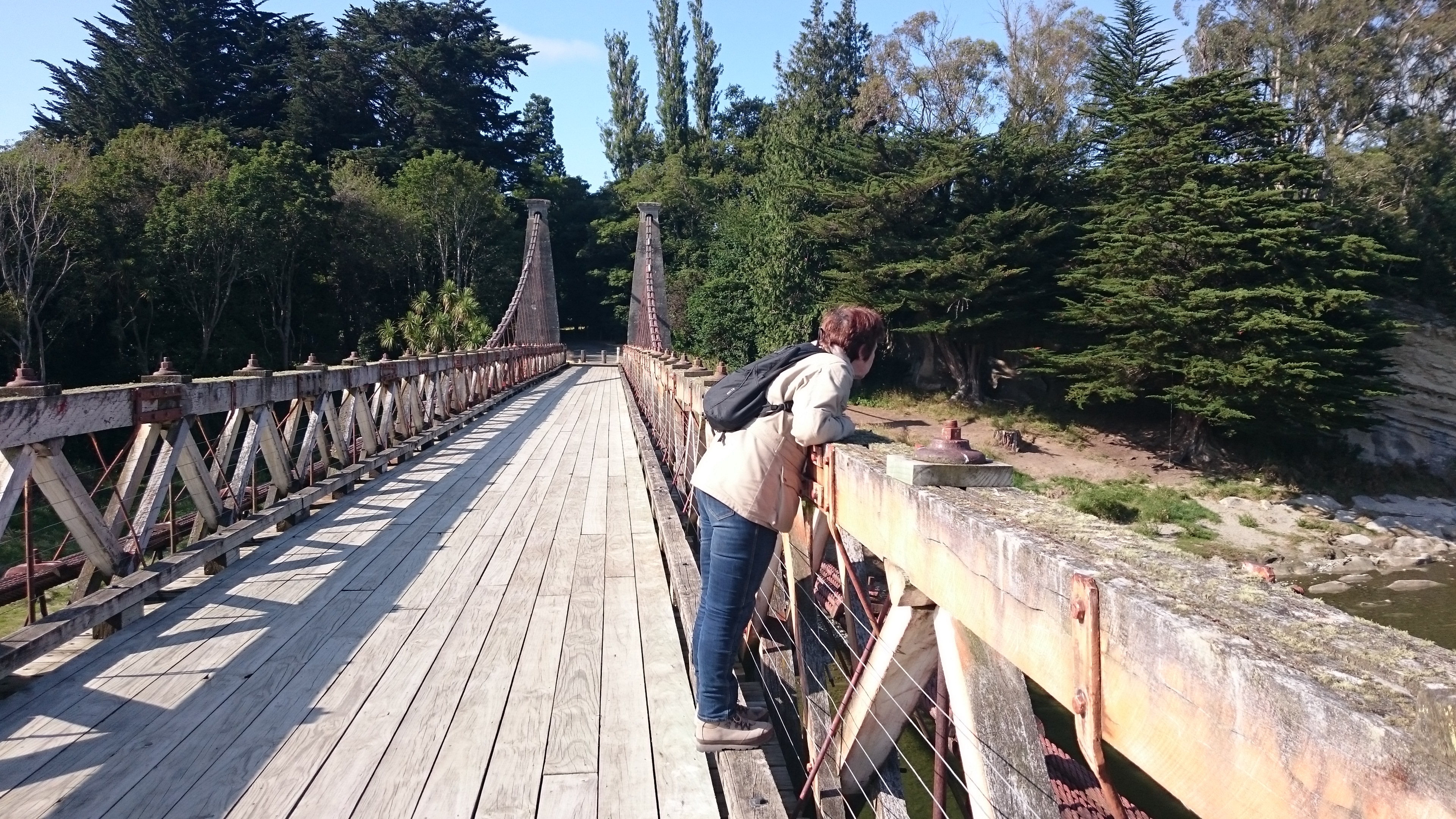 It is a wooden suspension bridge, supported by steel cables, similar in construction to the Union Bridge at Horncliffe, but the main structure is made from wood.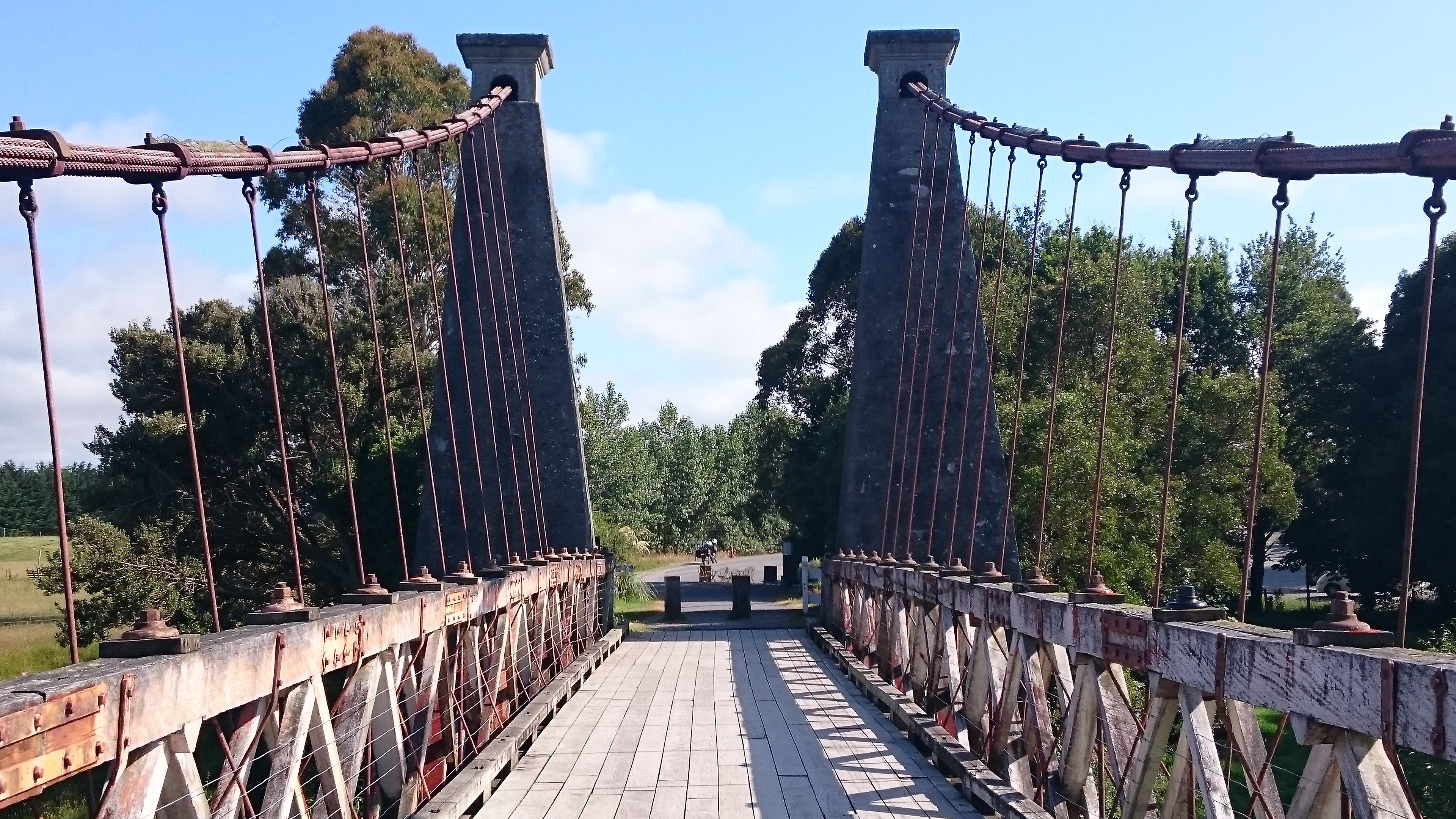 We had a leisurely cup of coffee at this unexpected stop, then continued onto our planned coffee stop at Tuatapere.
This was another weather worn town straight from the set of a western. There were one or two businesses that looked as if they were still operating, but in the apparent absence of a cafe we rode straight through somewhat fearing the unexpected appearance of a western gunslinger at any moment.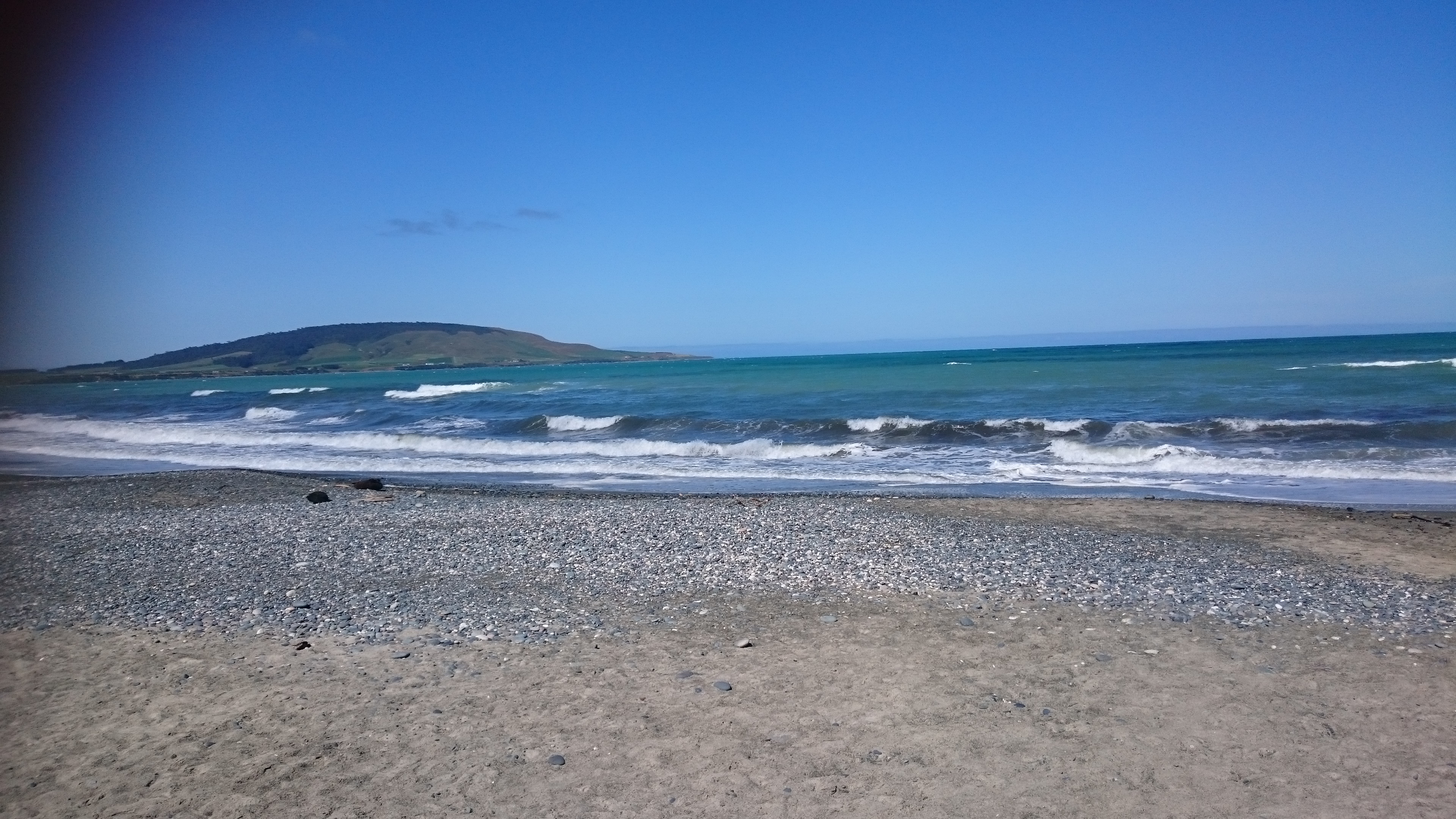 We followed the coast to Gemstone Beach. This beach is a blackened sand beach, but the sand is full of varying coloured small pebbles that have been washed down the rivers from Fjordland into the sea, then polished by the strong seas, before being deposited in the beach sands in the stormy winter seas.
The pebbles cause an irresistible urge to search through them to find unusual colours and shapes. In the past sapphires, rubies and garnets have been found on this beach. We found no precious stones but reserved a handful to remind us of our visit.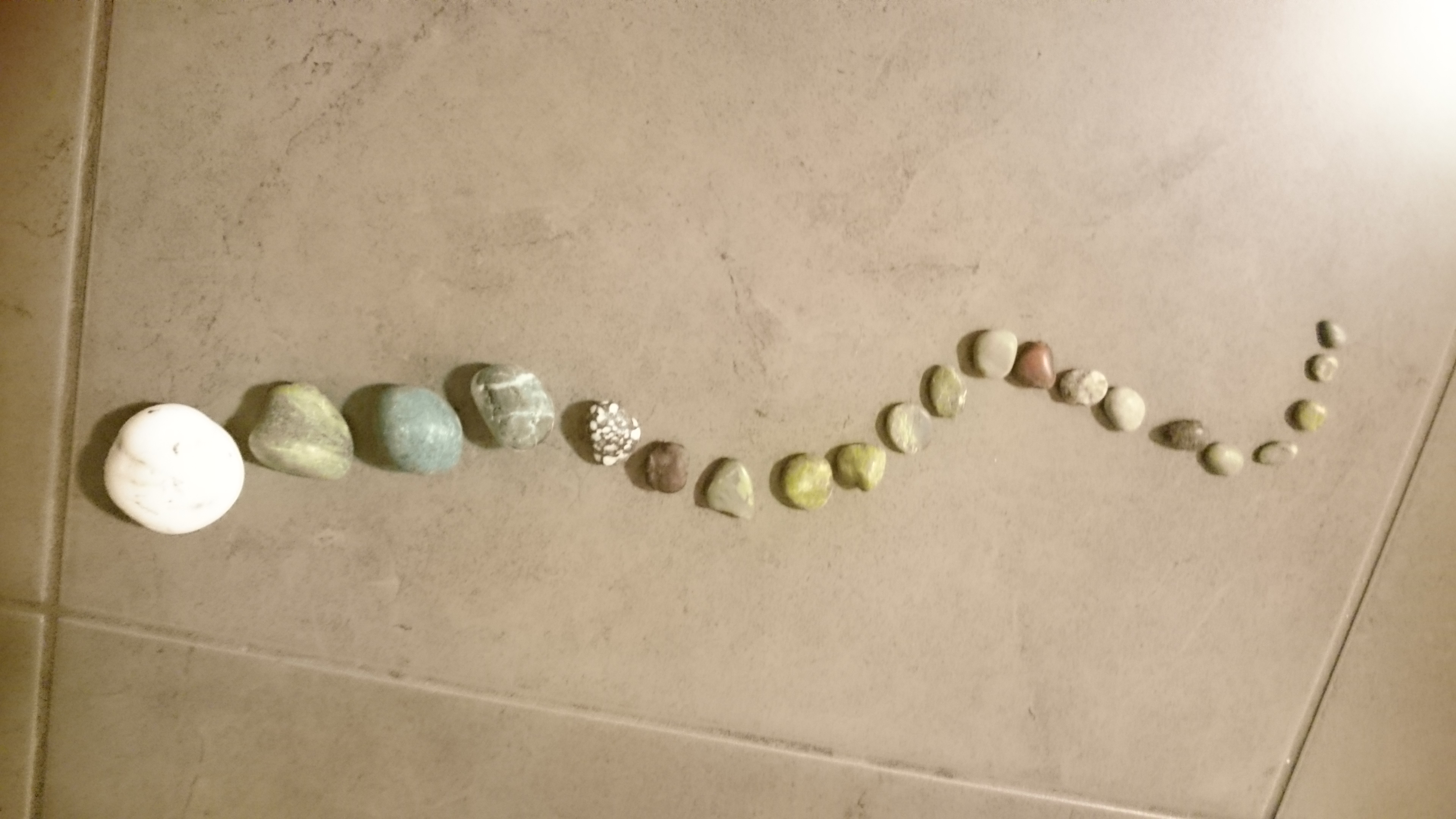 We continued along the coast to Riverton, a small picturesque town built either side of the Aparima River and a large tidal lagoon.
We had an excellent lunch at Mrs Clarks Crib Cafe in Riverton before riding onto Invercargill.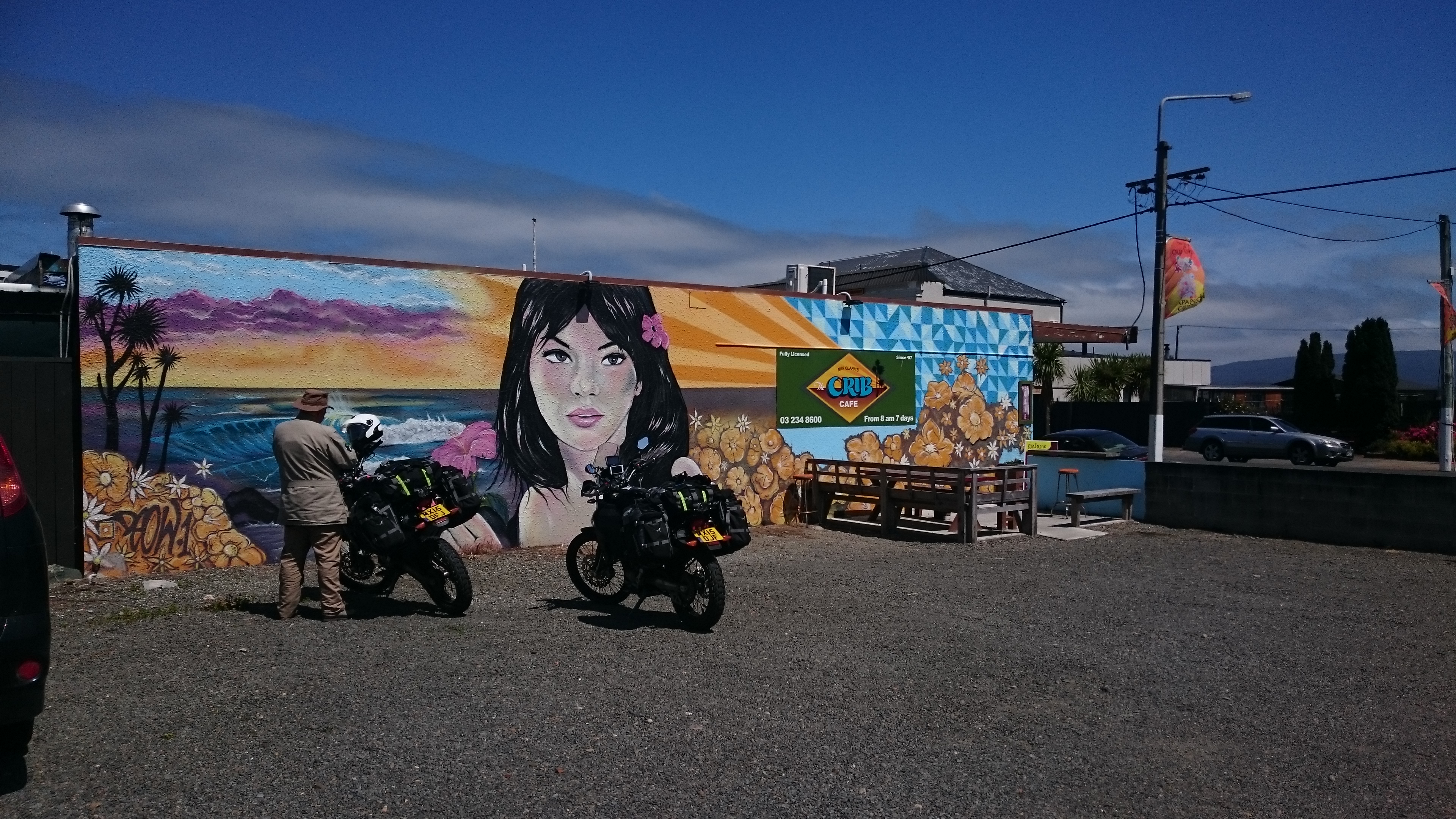 Before checking into our accommodation we visited Bluff, the southernmost point on mainland New Zealand. The proximity to the Southern Ocean was apparent with ever increasing winds slowing our progress a little.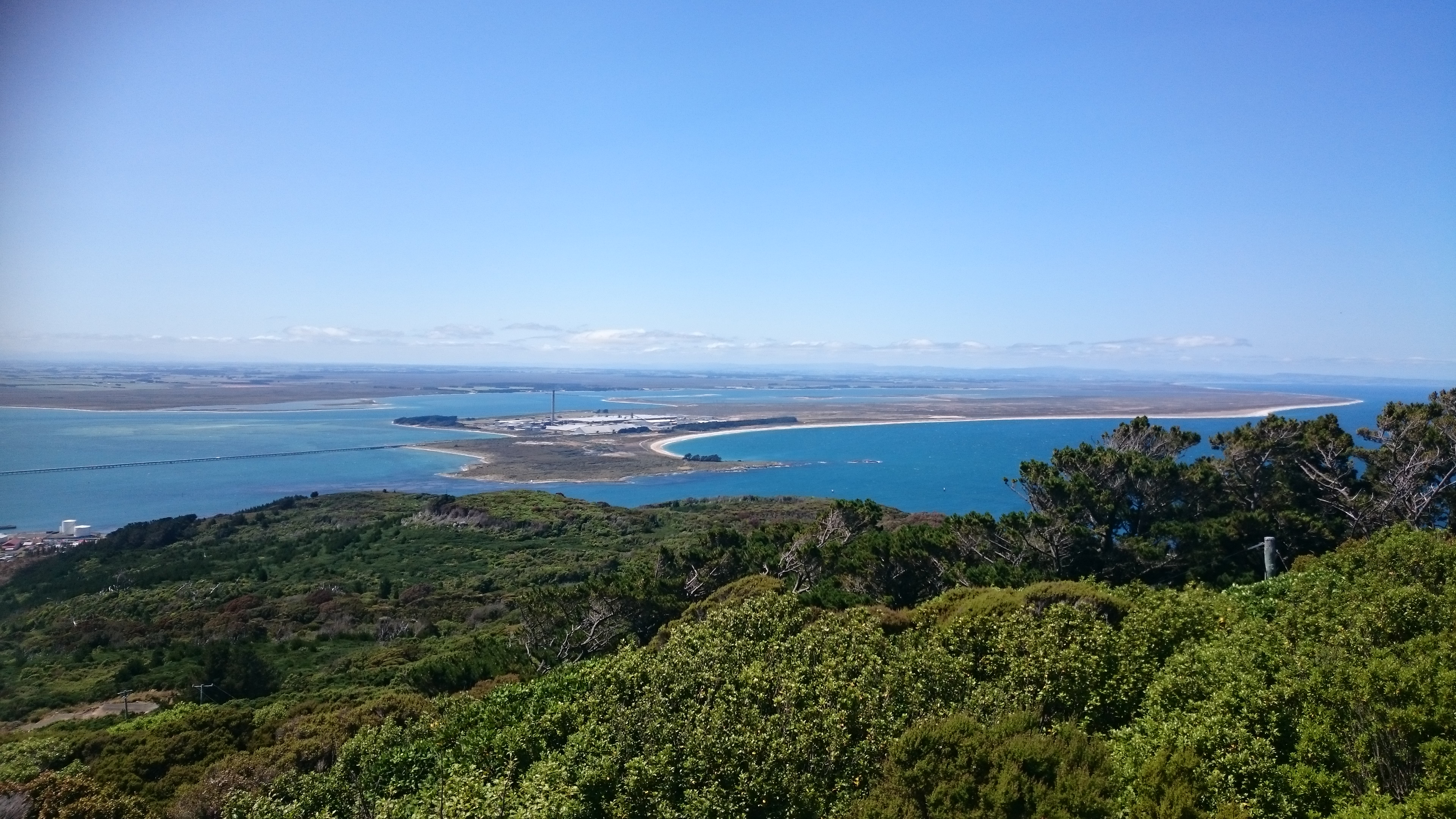 We checked into Invercargill Top10 Holiday Park for 2 nights, where after servicing and cleaning the bikes well into darkness, amongst a frenzy of bitey buzzy beasties, we slept well that night.
Picton to Nelson outline of route travelled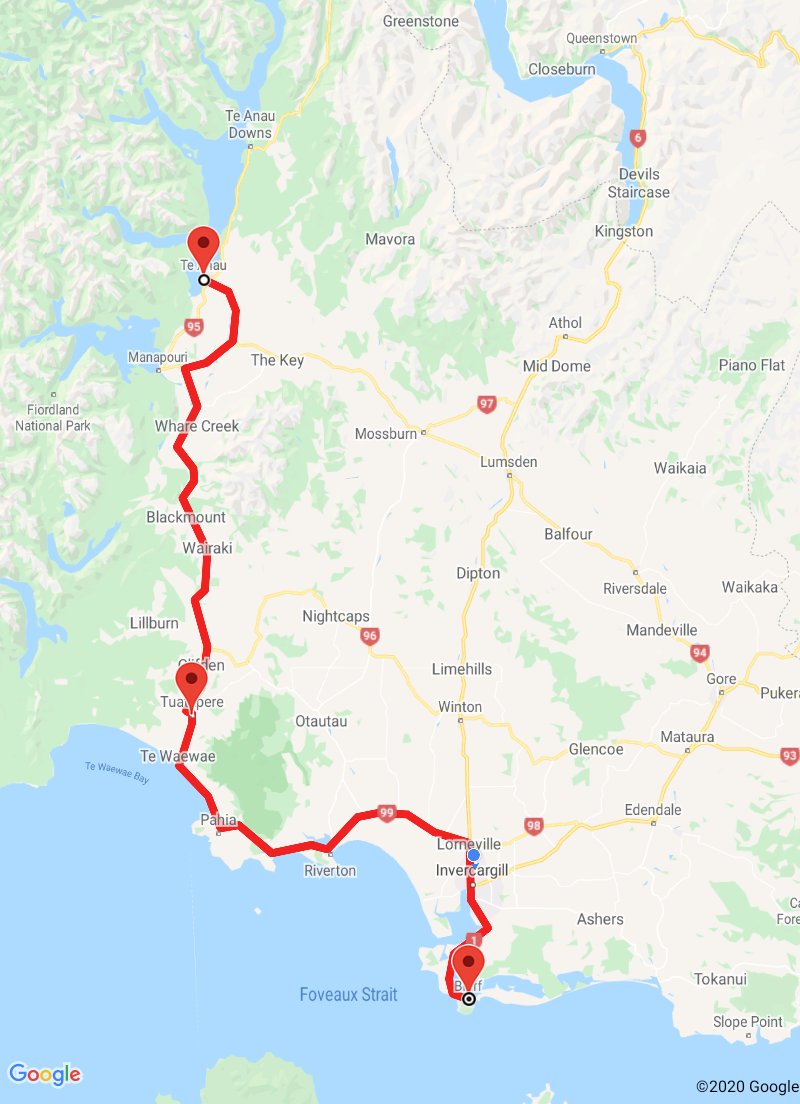 Trip statistics to date
Days in New Zealand 18
Todays distance KM 278
Total distance KM 2826