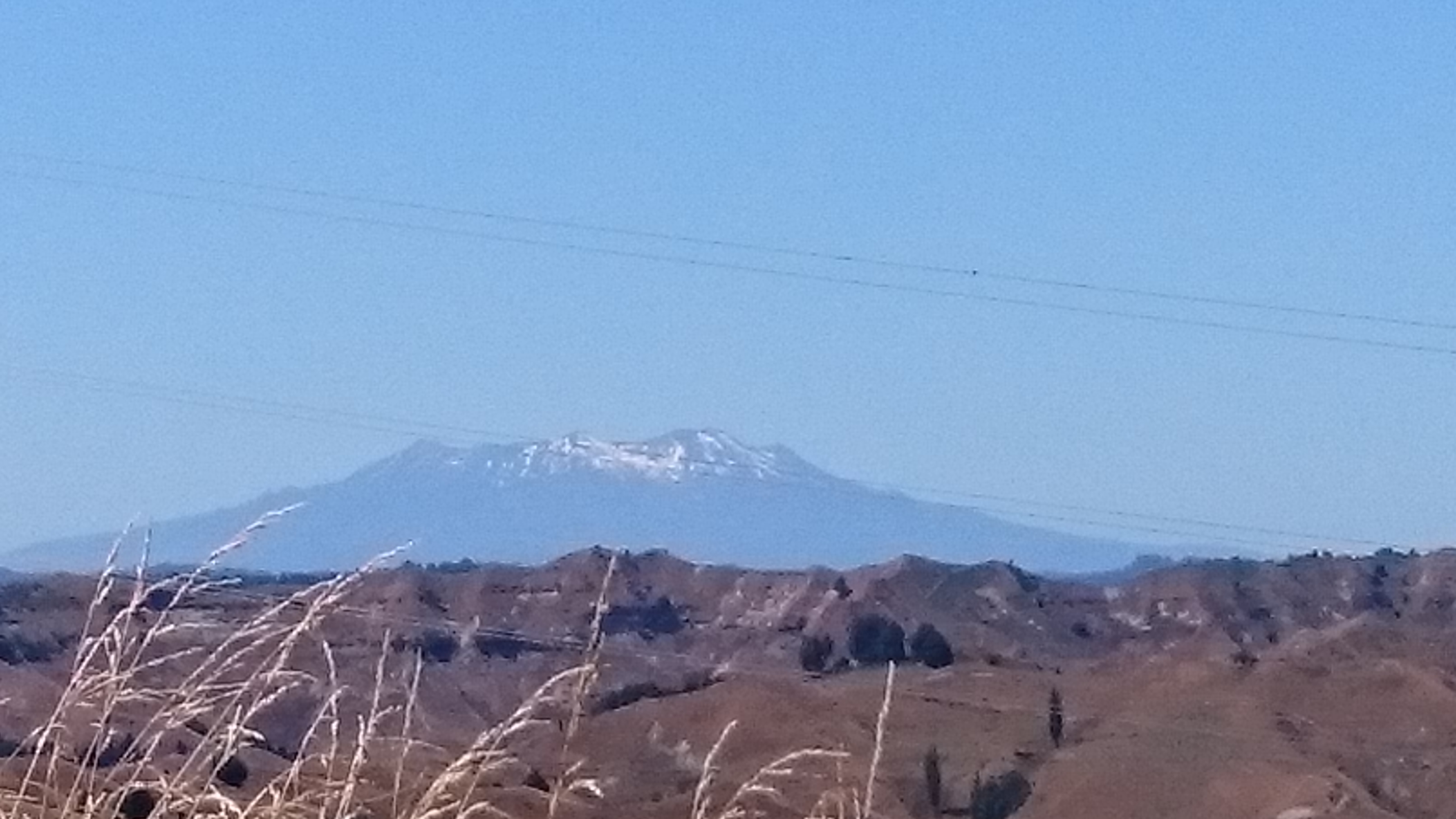 New Plymouth to Waitomo
11 February 2020
The start of today's journey out of New Plymouth led along the northern aspect of Taranaki. We could only see the base, the remainder being shrouded in cloud. We had been fortunate the previous day with the views.
We turned off State Highway 3 at Stratford for the highlight of today's ride, The Forgotten World Highway. 
This is a winding 140km road that follows the old Victorian settler routes through remote hills, valleys and forest, a portion of it being a gravel road despite officially being State Highway 43!!
There are only 2 villages/settlements along the route, but there are plenty of outstanding and memorable views.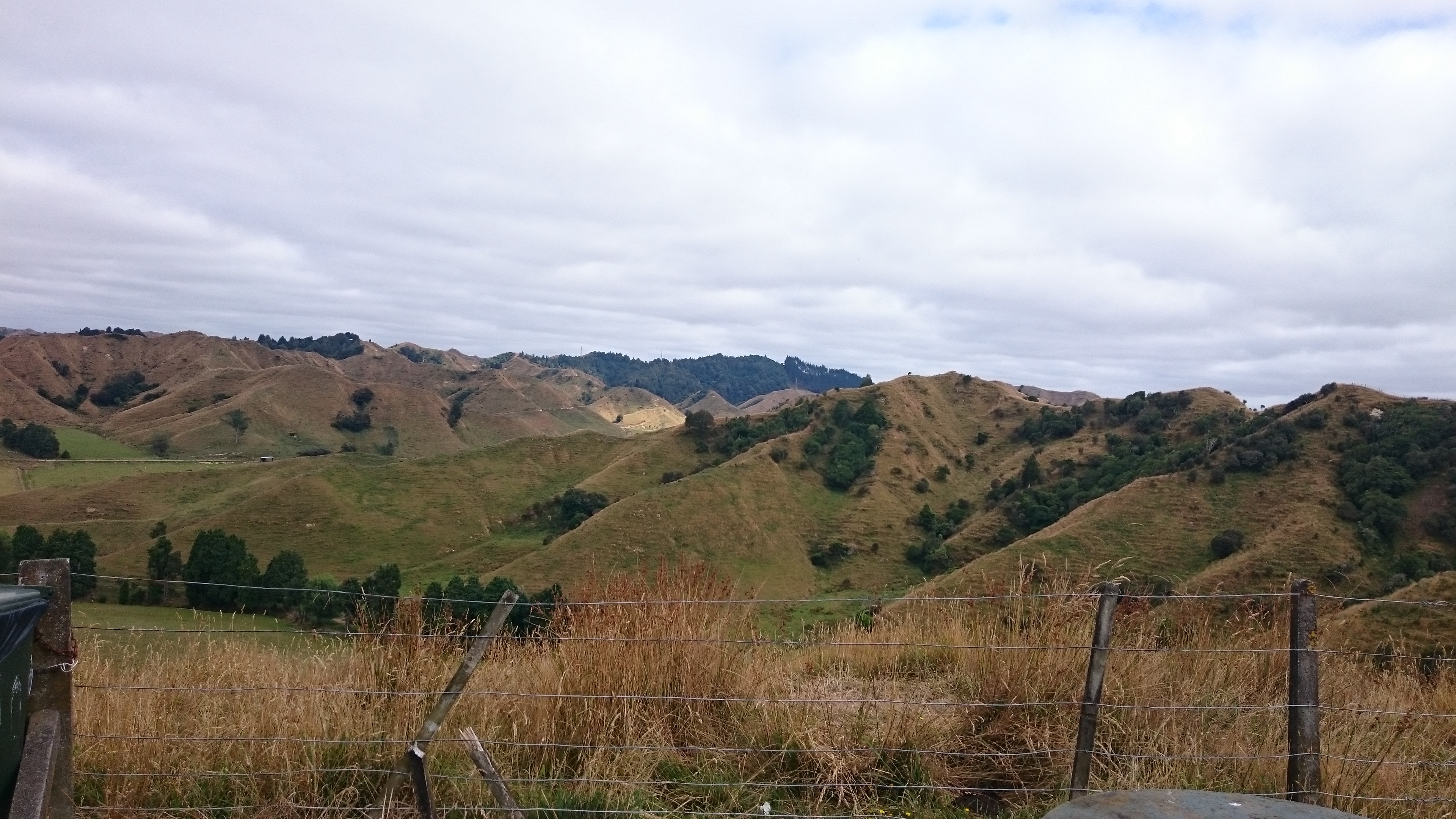 Whangamomonoa is a small town, small is the correct term. It is a self declared republic, 'The Republic of Whangamomonoa'' signs proudly declare. This stems from local government reorganisation a few years ago when it was arbitrarily moved from one authority to another.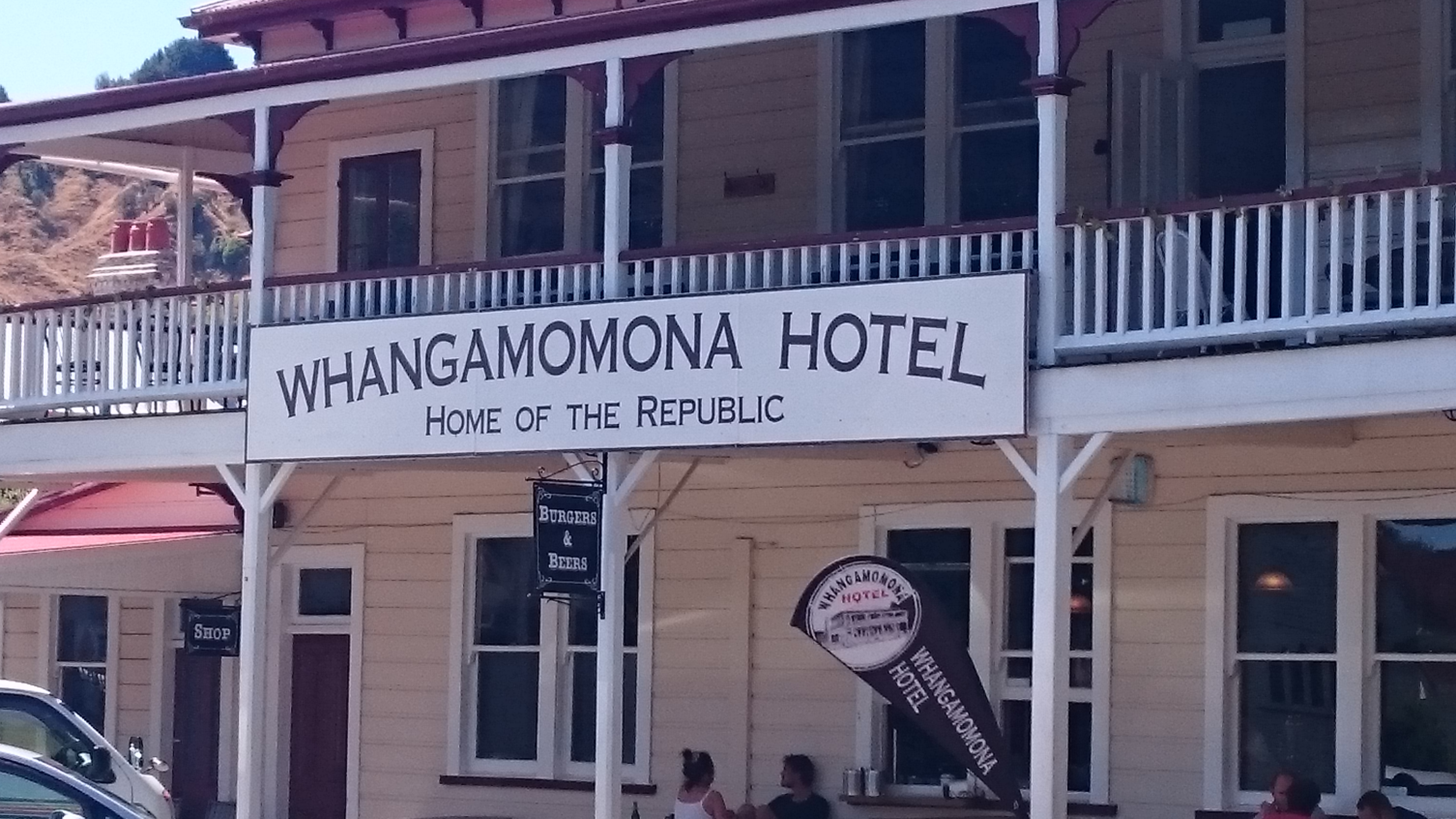 There is a pub, post office, public (long drop) toilets, a couple of small shops and a campground.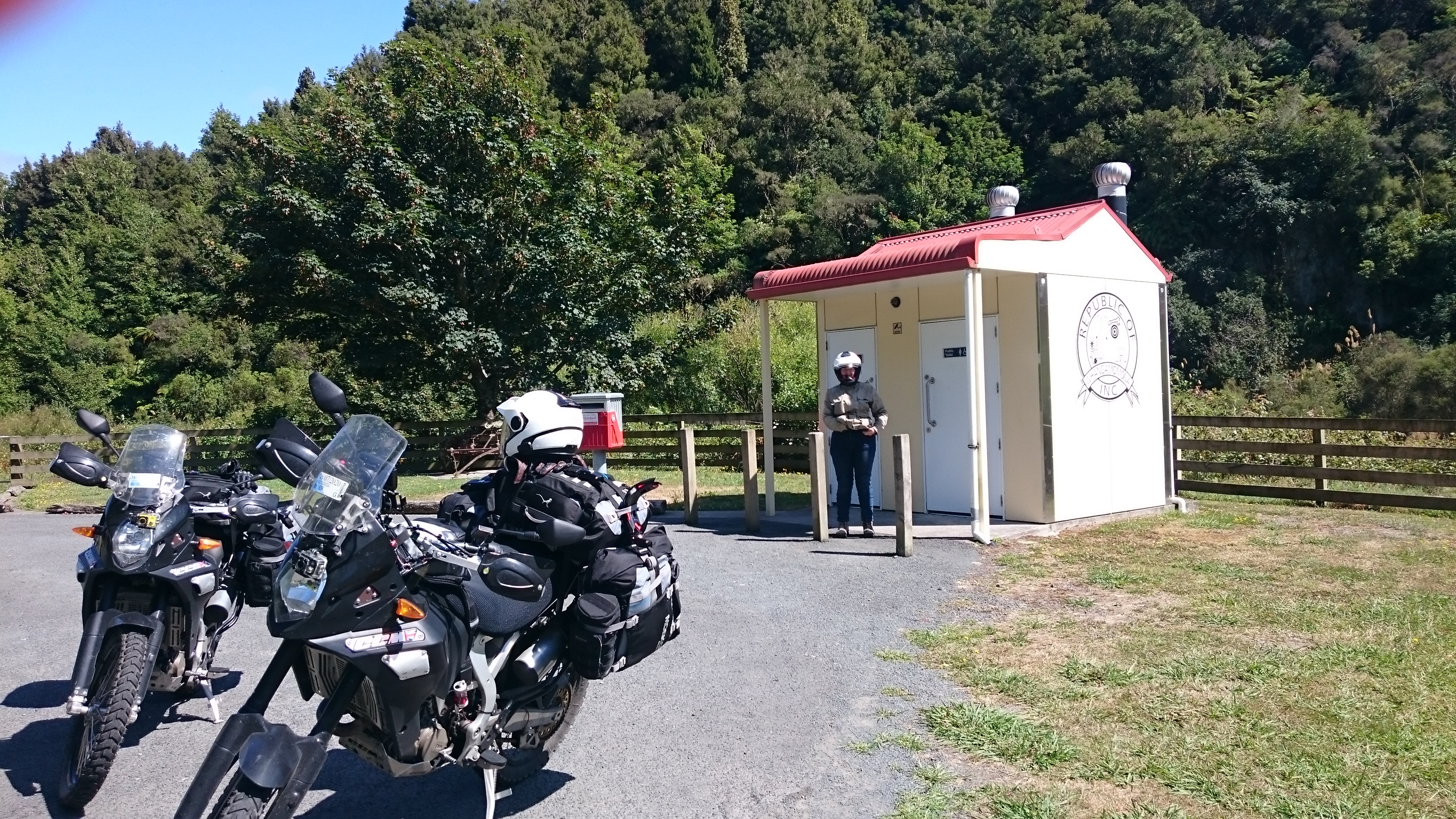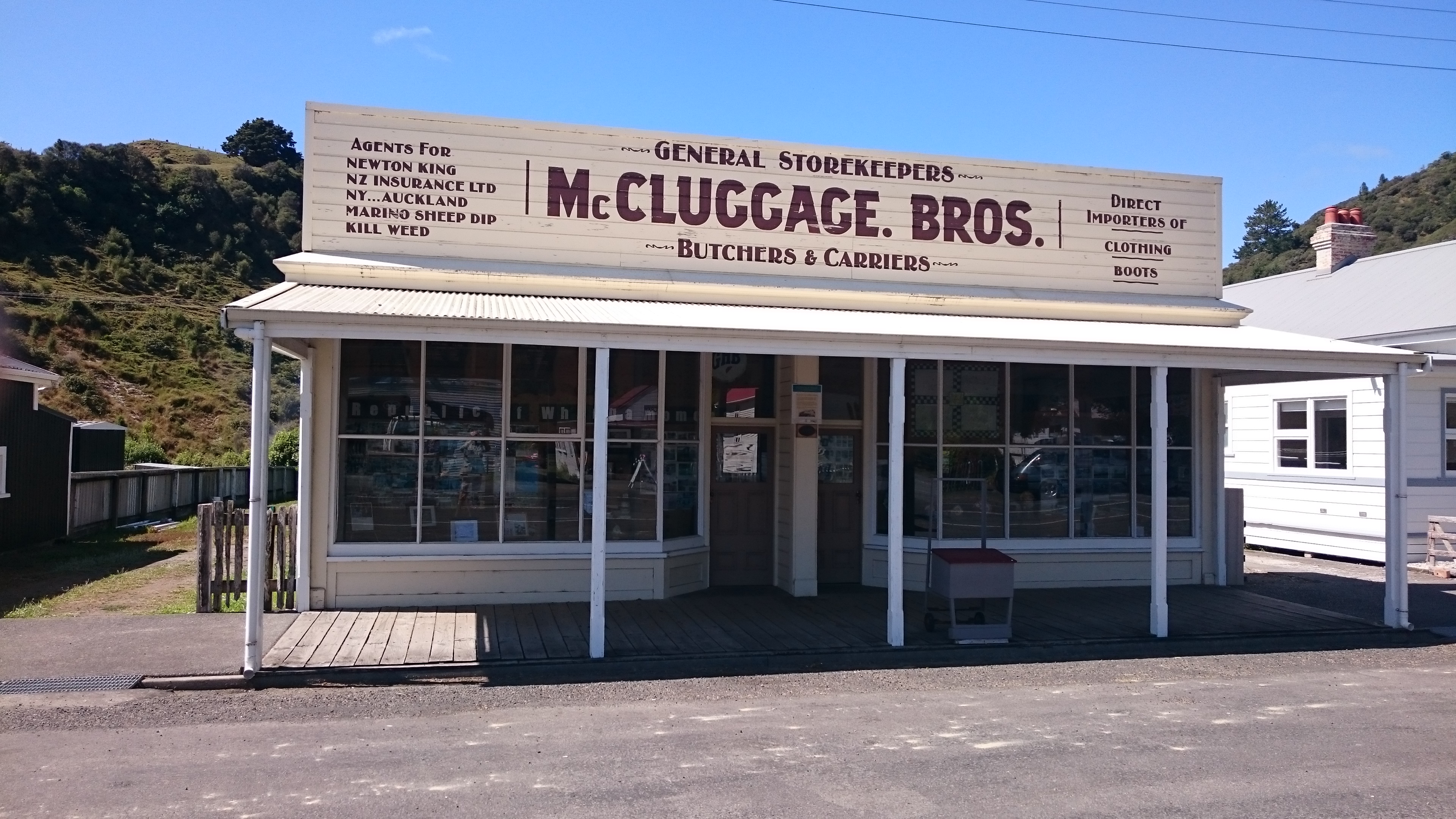 Jennifer bought a couple of locally painted bird pictures from a shop. We then enjoyed a scone and a cup of tea from the Whangamomonoa Hotel.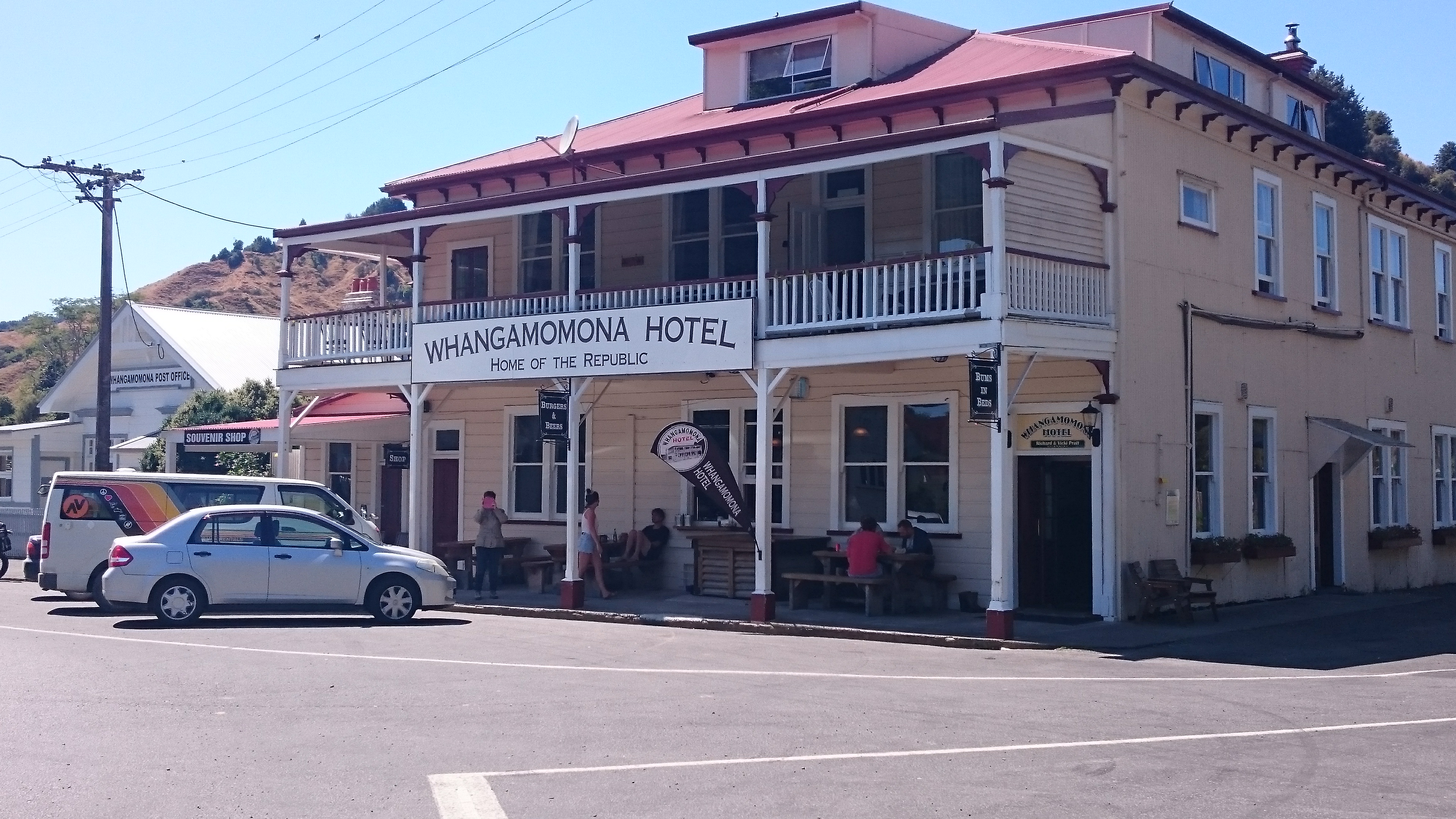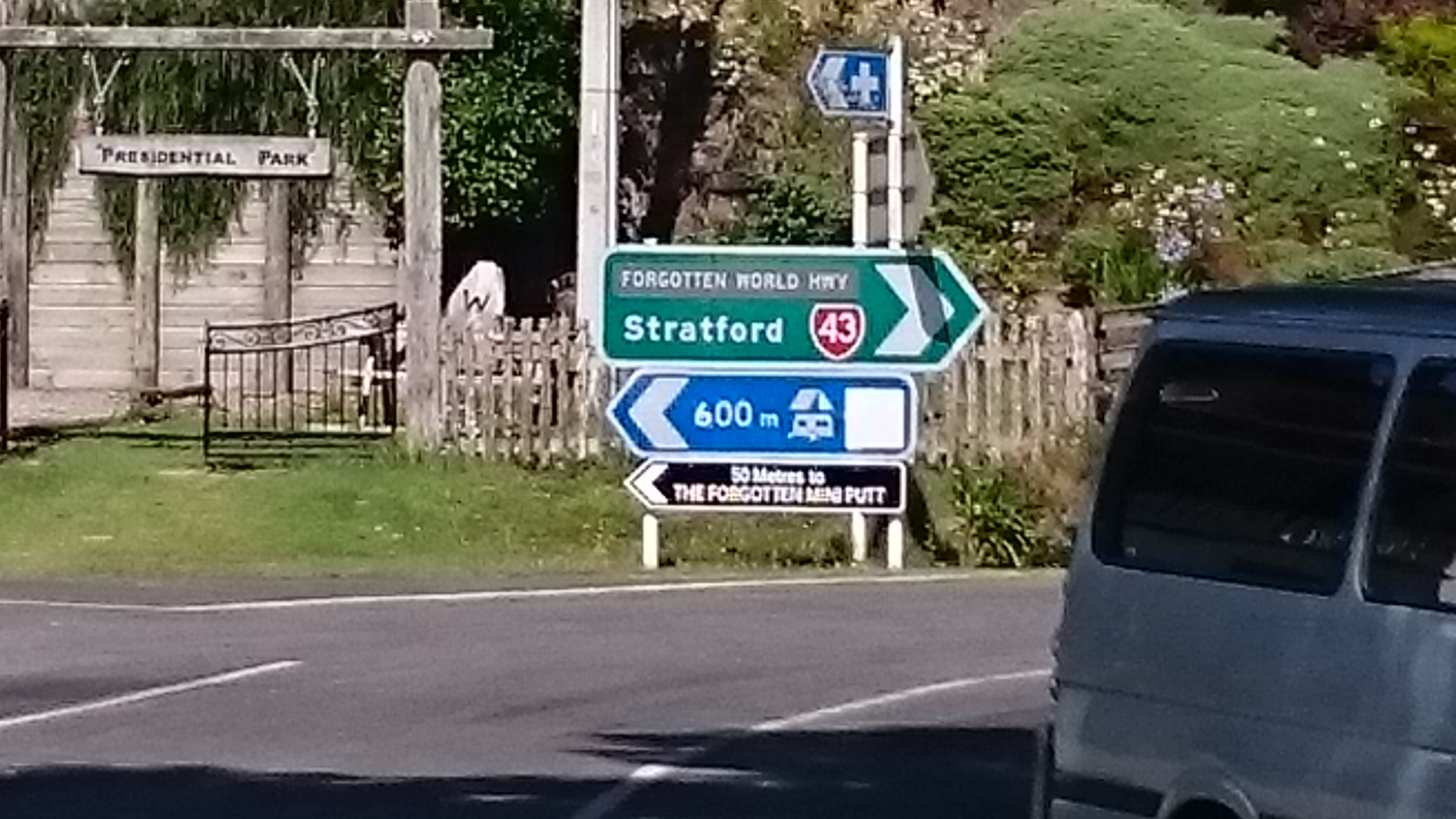 After our break we continued north encountering a 12km stretch of moderately well prepared gravel road. You need to take your time on a motorcycle loaded with luggage, especially when you encounter a hire car/camper coming straight towards you in the middle of the road with no sense of safety on the loose gravel. We will probably be the last summer of motorists to use this gravel road, the government having funded the surfacing of this last stretch this year.
Having reached the welcome tarmac surface at the end of the gravel section we came upon the town of Ohura.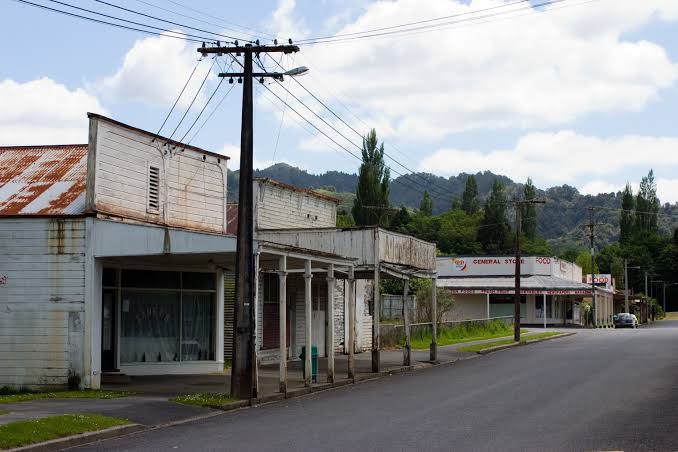 Another ghost town, but not a 100 yr old one, only 40 or so years ago it was a booming minng town with close to 2000 residents. Apparently it now has around 100 and looks as if time has left it behind.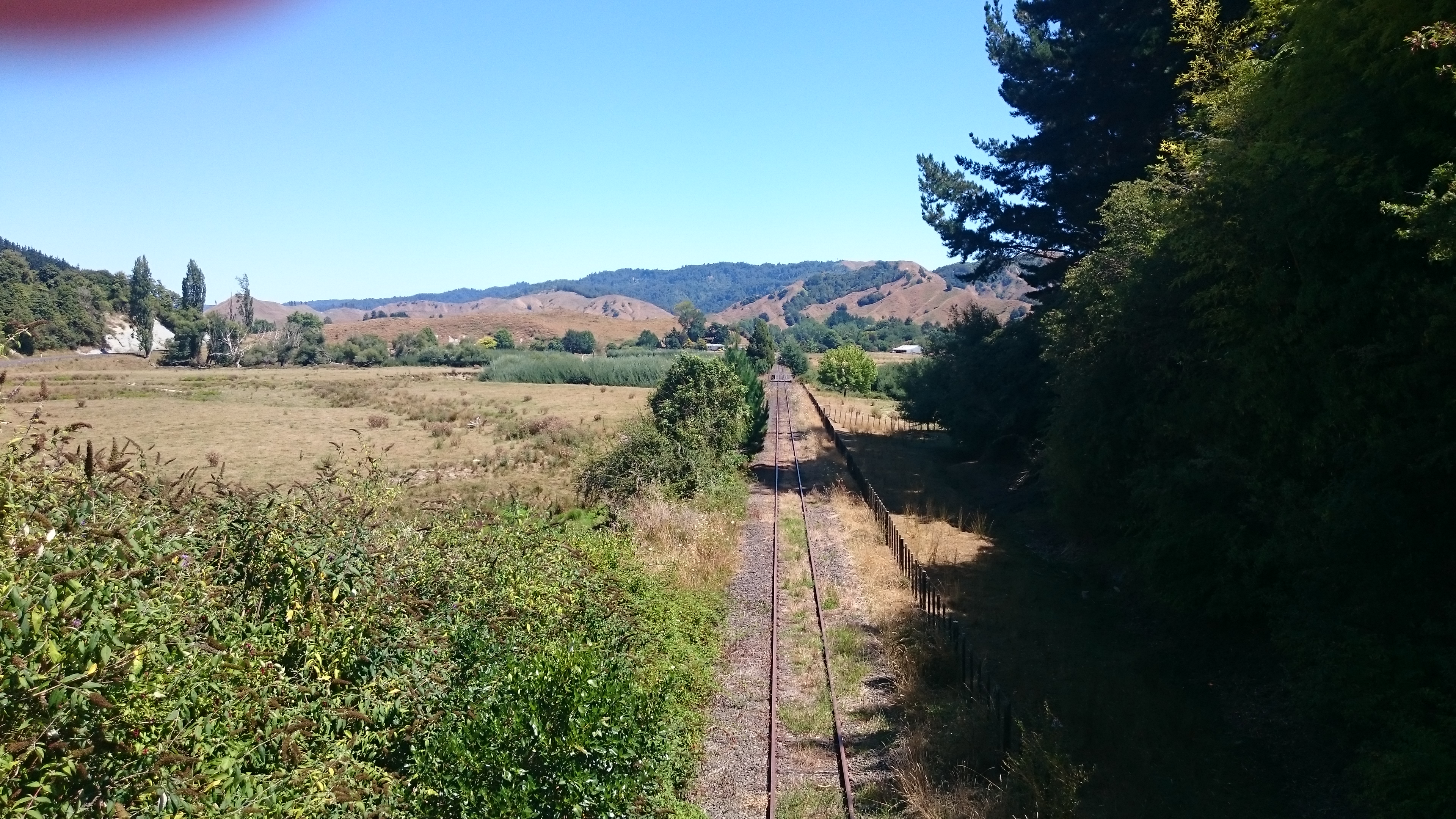 We wound our way along the last of The Forgotten World Highway before a stretch on a main highway took us to Waitomo.
Waitomo is famous for one thing only, glow worms. We went on a tour of a glow worm cave. The caves are water hewn in limestone, along similar lines to potholes found in the UK and elsewhere. The glow worms are the worm shaped larvae of a mayfly like insect They emit light from their bodies to attract other insects that they eat. Each glow worm emits a small for of light, similar to a small led light. The cave had thousands of glow worms and was quite an experience.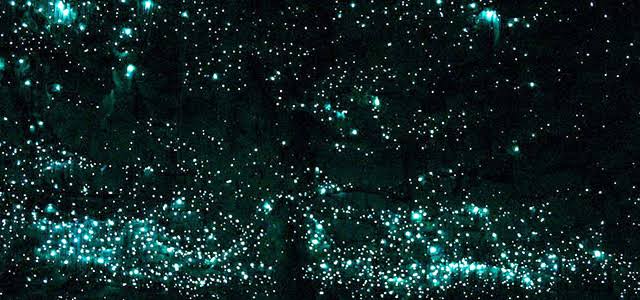 New Plymouth to Waitomo  outline of route travelled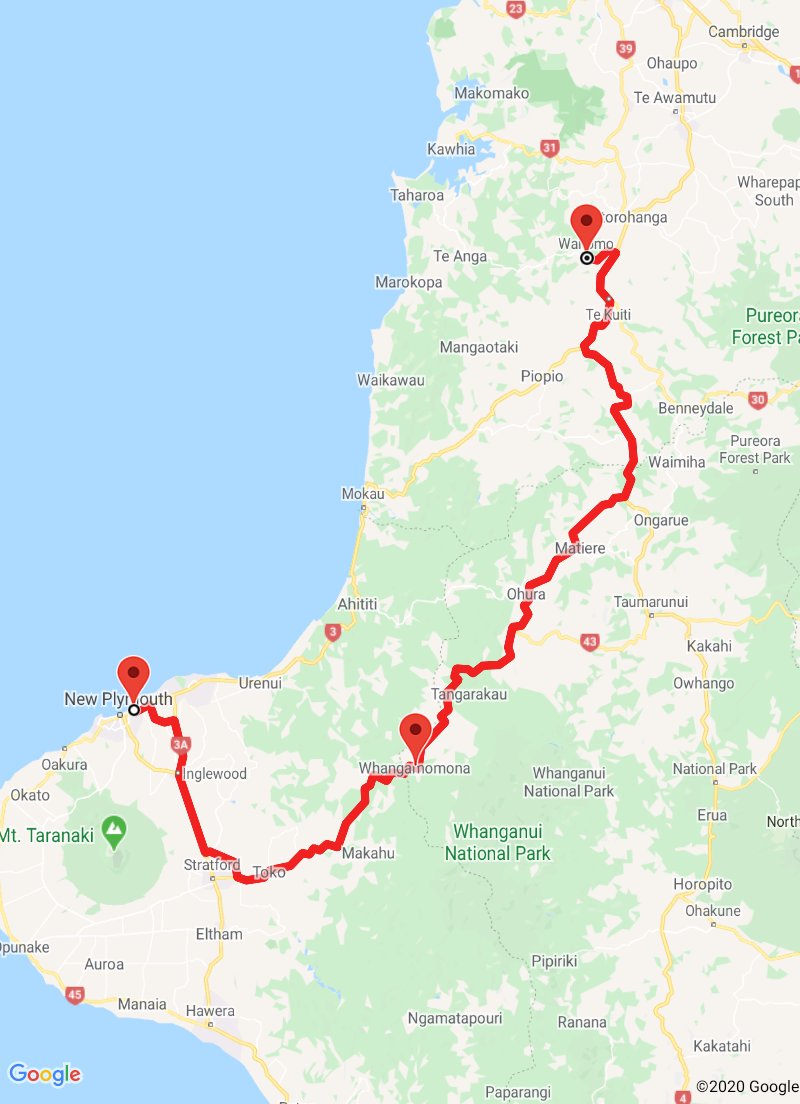 Trip statistics to date
Days in New Zealand. 37
Todays distance KM.254
Total distance KM. 4653