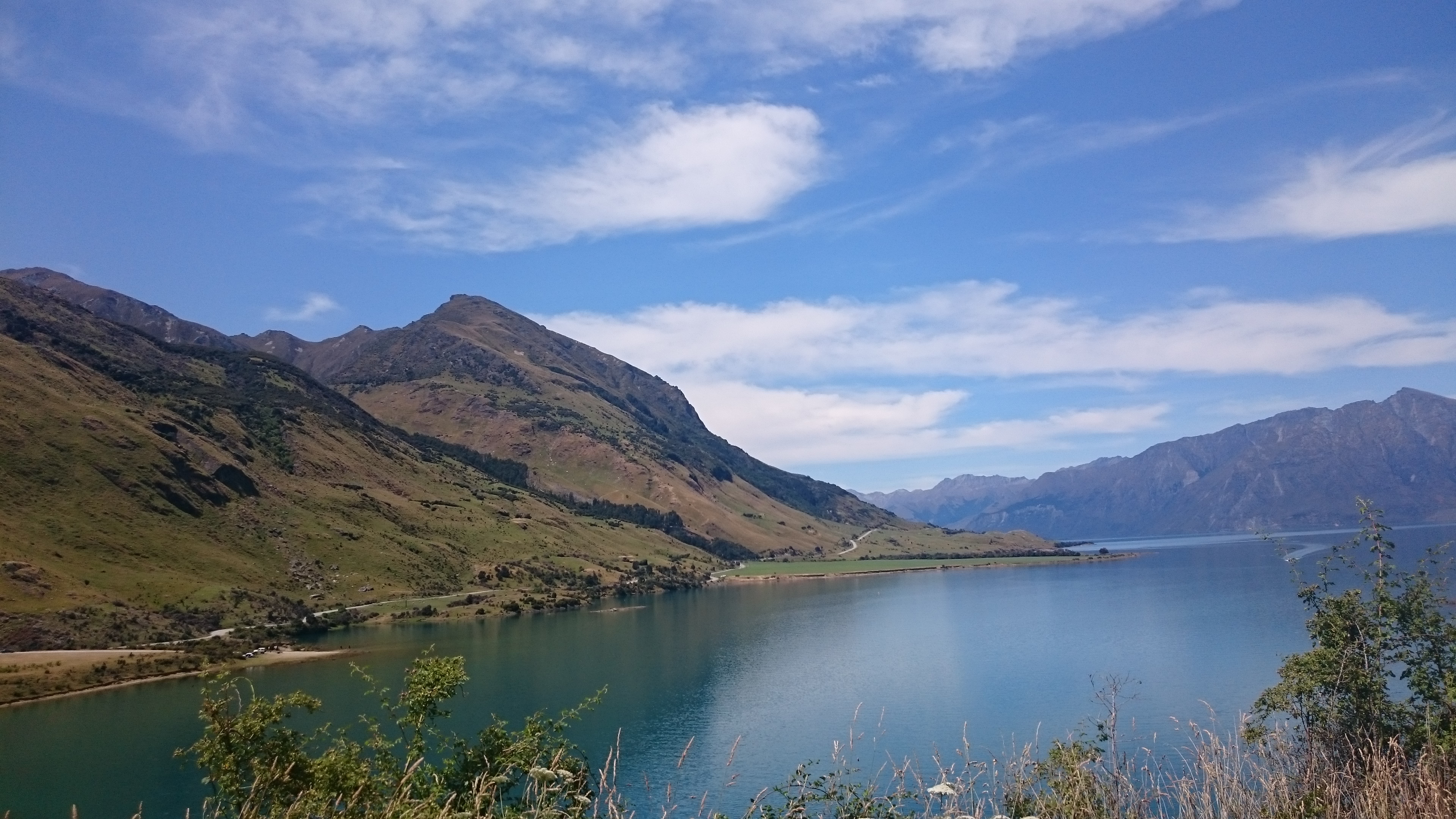 Franz Josef to Wanaka

18 January 2020
Another early start for a 285km ride down the West Coast. We left Franz Josef Glacier at 8.30am, riding south. Back through Fox Glacier then continuing on the Haast Highway to Bruce Bay.
On this leg of the days ride the sun kept threatening to appear. It would shine brightly on our backs for a few minutes before disappearing for a similar length of time.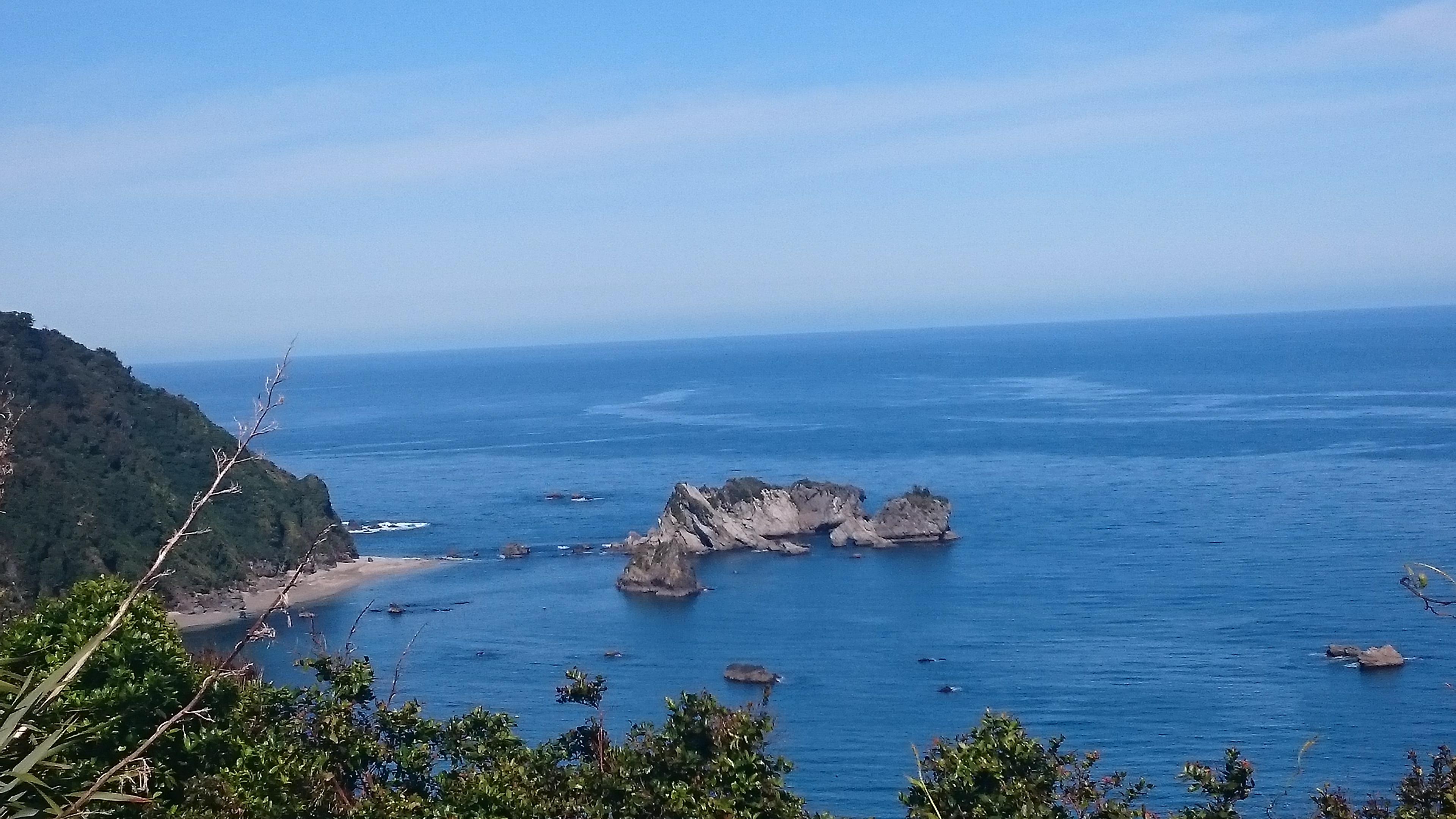 We passed through Bruce Bay a tiny coastal village, without even a store, right on the coast and looks as if it has been battered in the past by storms out of the Southern Ocean. In fact there are signs on the highway warning of debris washed up onto the road during/after storms. 
The sun then decided it was out for the remainder of the day.
We travelled south a little further refueling ourselves and the bikes in the small town of Haast.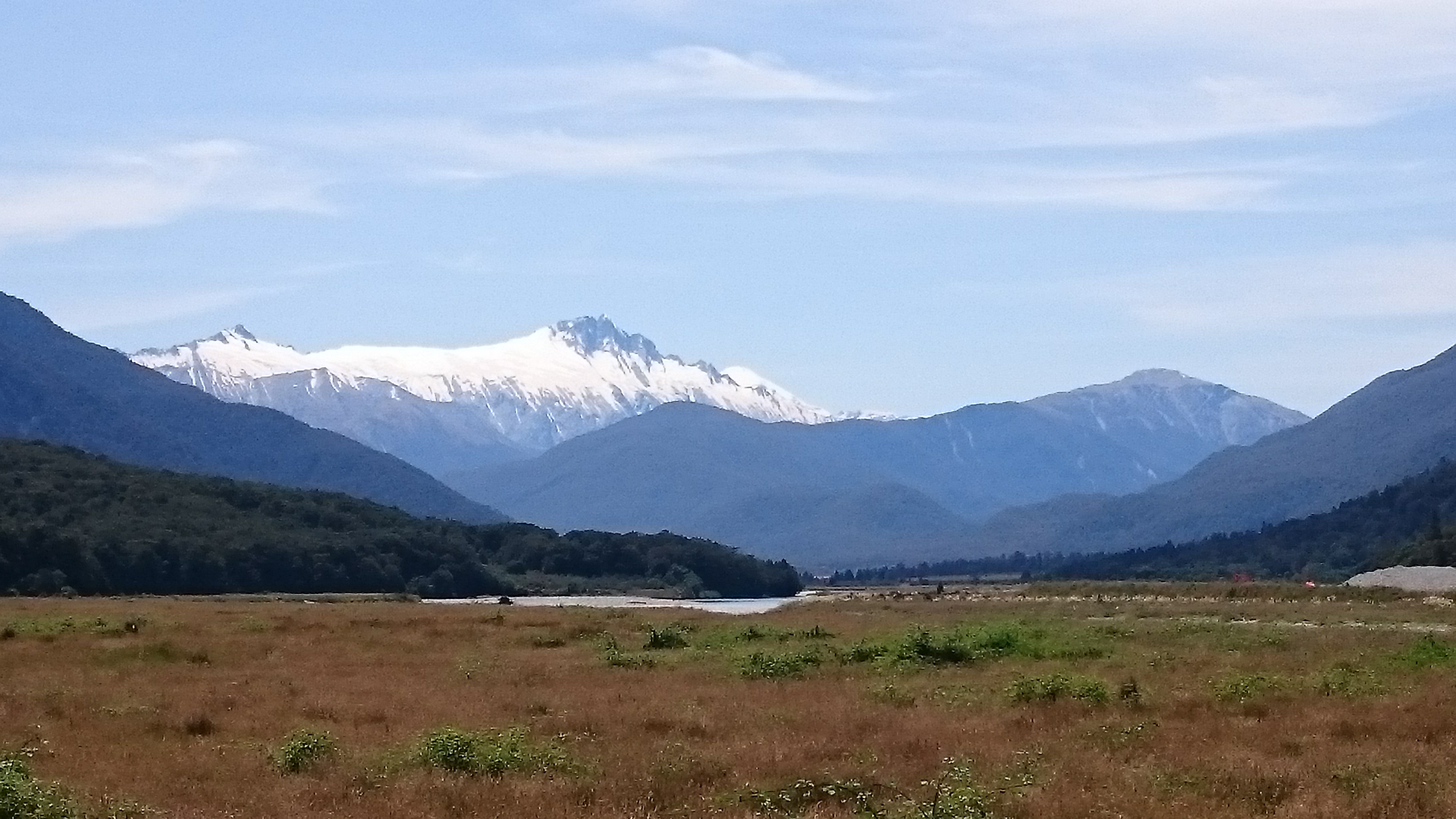 From Haast, we followed the Haast Highway, along the Haast River, up the Haast Valley, with its abundance of high waterfalls cascading into the river below, onto the Haast Pass, the most southerly of the South Island mountain passes. Yes Haast is the only named place around here.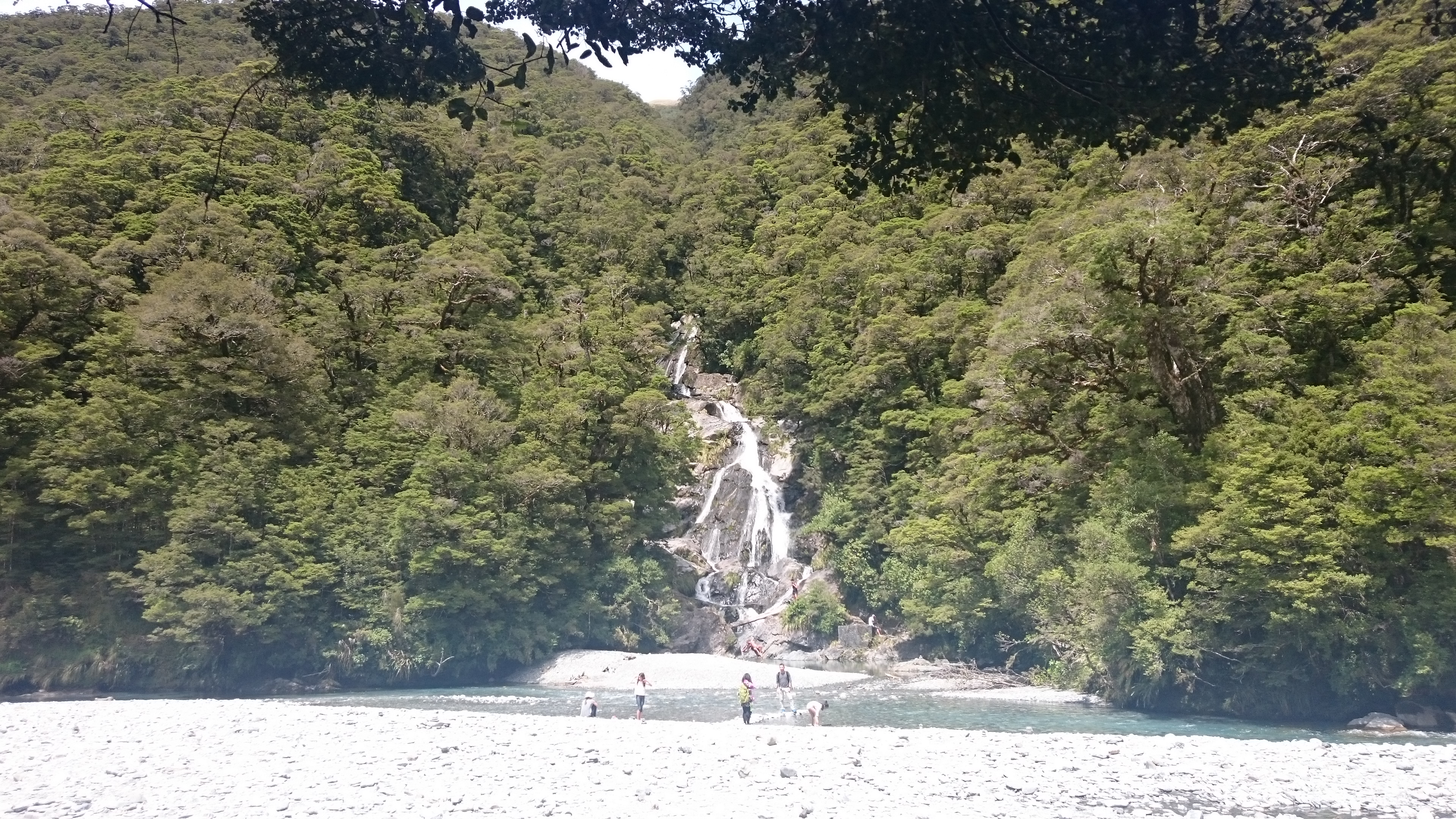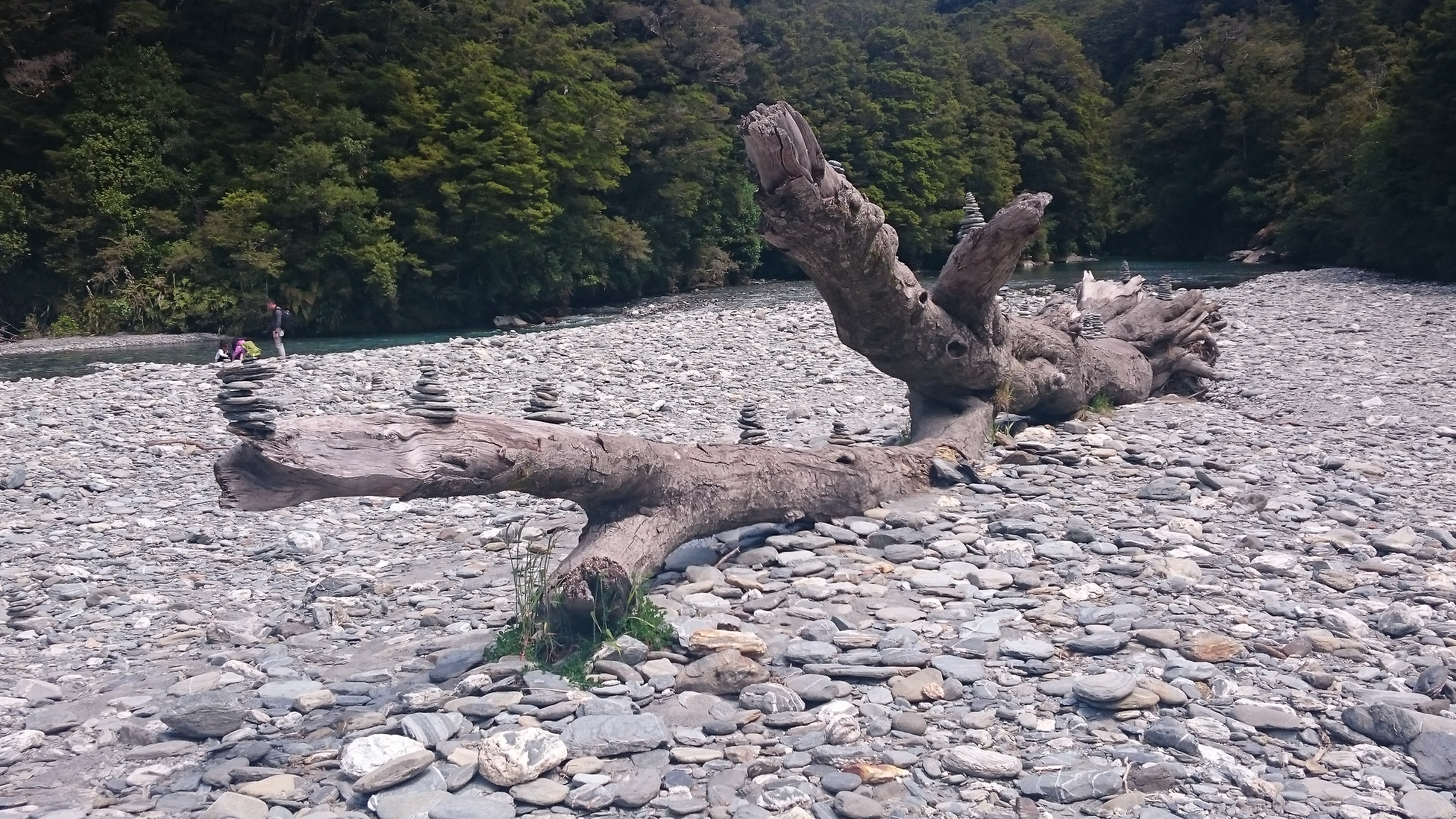 After traversing the Haast Pass we found ourselves at one end of the immense Lake Wanaka. Our destination for that night was the town of Wanaka, located 40km away at the other end of the lake.
The road took us through another gentle pass to the neighbouring Valley that contained Lake Hawea. We followed Lake Hawea to its end then rode through another small pass to the town of Wanaka.
We stopped at the world famous Puzzling World aptly described in its name. This attraction contained a tremendous collection of puzzles to suit all abilities, had a large maze and a display of optical illusions along with the spectacular Leaning Tower of Wanaka.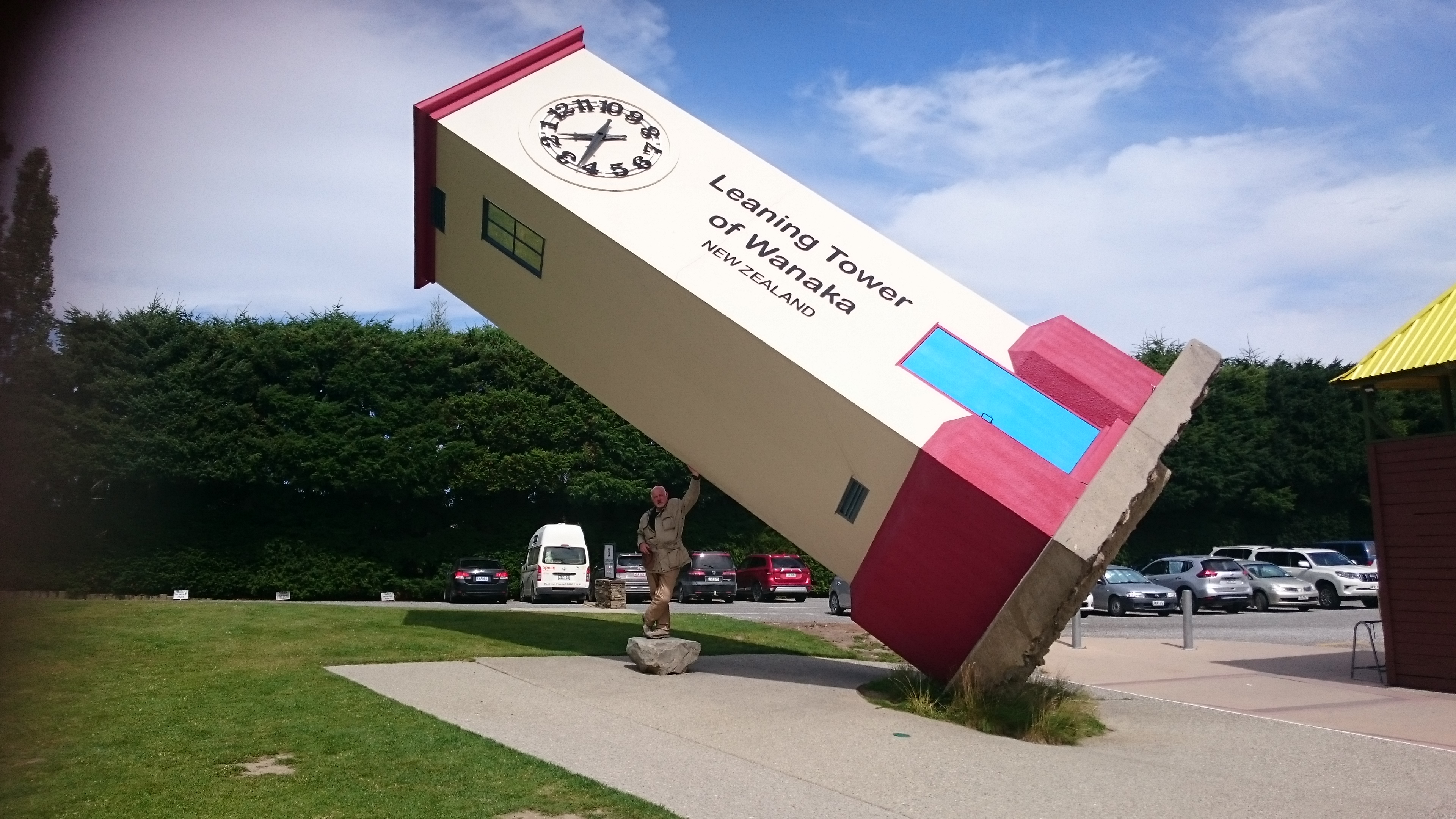 We then rode to our accommodation for night. We walked into the town where it was clear that this was an upmarket resort town. We soon lost track of noting the very expensive cars, power boats, and gold jewellery of large proportions worn by the very well dressed clientele frequenting the bars and restaurants. Not a pair of thongs (that's flip flops to those in the UK) in sight.