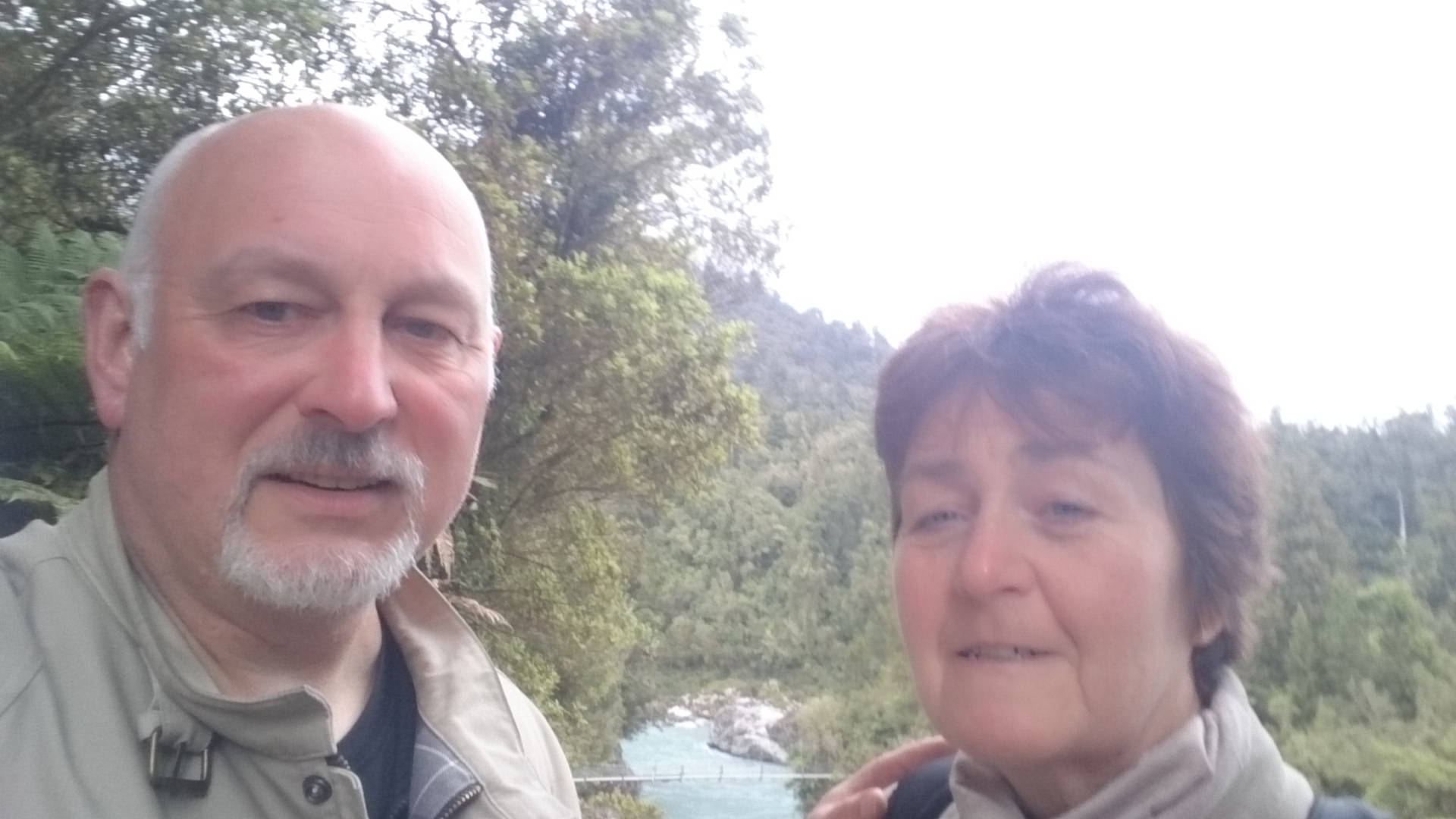 Greymouth to Franz Josef
16 January 2020
We departed Greymouth bright and early in an attempt to avoid the morning comute and also to try and beat the swarms at our first destination of the day. By swarms I refer to both the profusion of tourists who wander around as if concussed, and the local airborne pest, the sandfly.
Despite their name, sandflies are found along most of the west coast and are reputed to be able to eat humans whole! In reality they are very similar to small midgies, they do bite, and some people have bad reactions to the bites. Both Jen and I have felt the attention of these little pests, but our previous exposure to the ultra-midgies of Northumberland and Scotland means we have had no real reactions to their bites, yet! Reputedly the best repellent is a mixture of Dettol and olive oil applied liberally. It literally keeps everything away, but will cause you a case of severe sunburn if exposed to strong sunlight?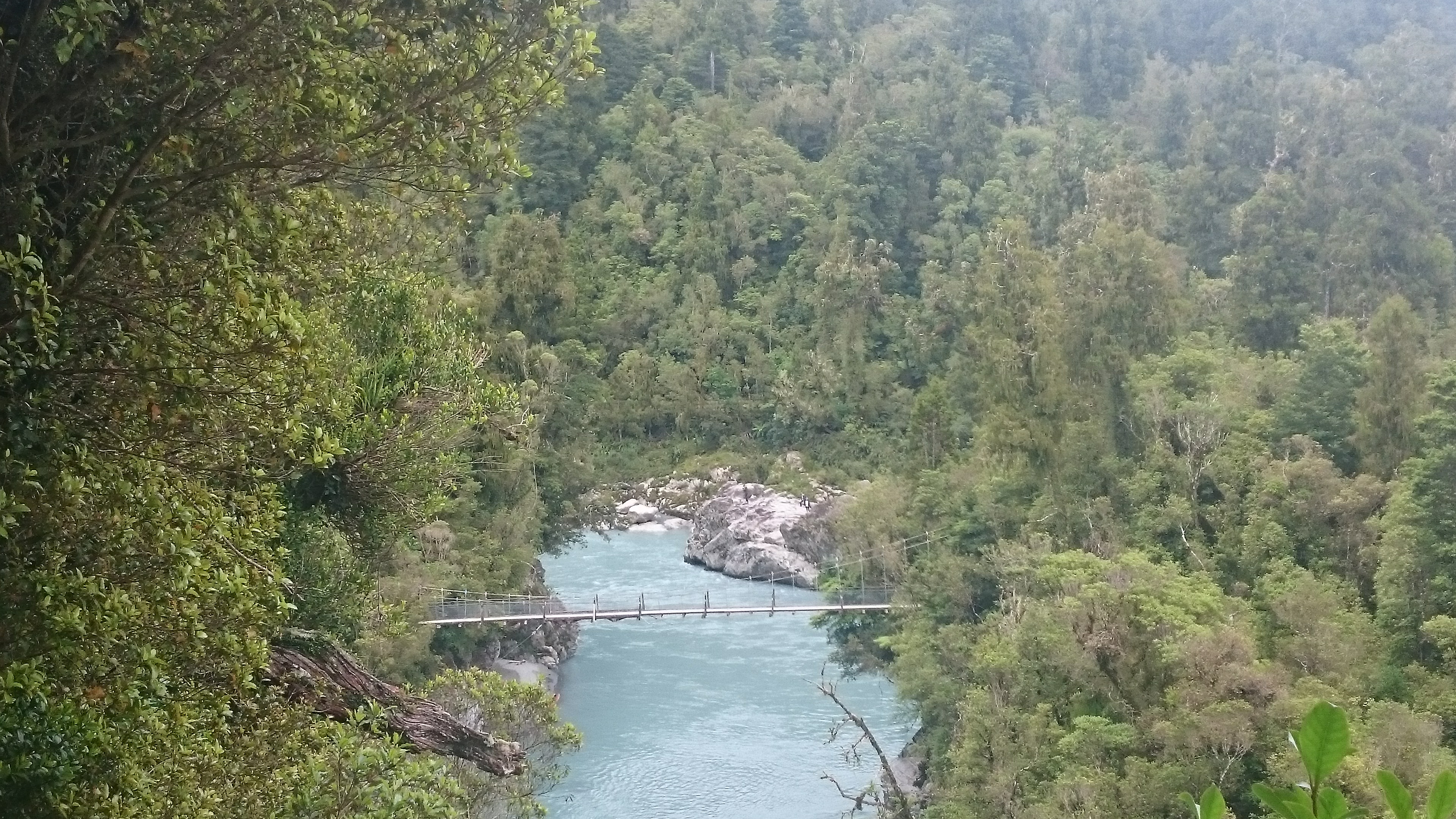 Back to the days events, our first stop was a local beauty spot at Hokitika Gorge where the vivid blue waters of the Hokitika River have carved a majestic gorge through which the river cascades. It was picturesque, but the sun had yet to shine properly. Not to worry, after visiting the gorge we stopped at the nearby snack van where we had our first close encounter with another New Zealand bird, the Weka (also known as wood hen or maori hen). This bird was not shy either and tried to scavenge from us, pecking my hand hard twice in an attempt to liberate the empty muffin case from my hand.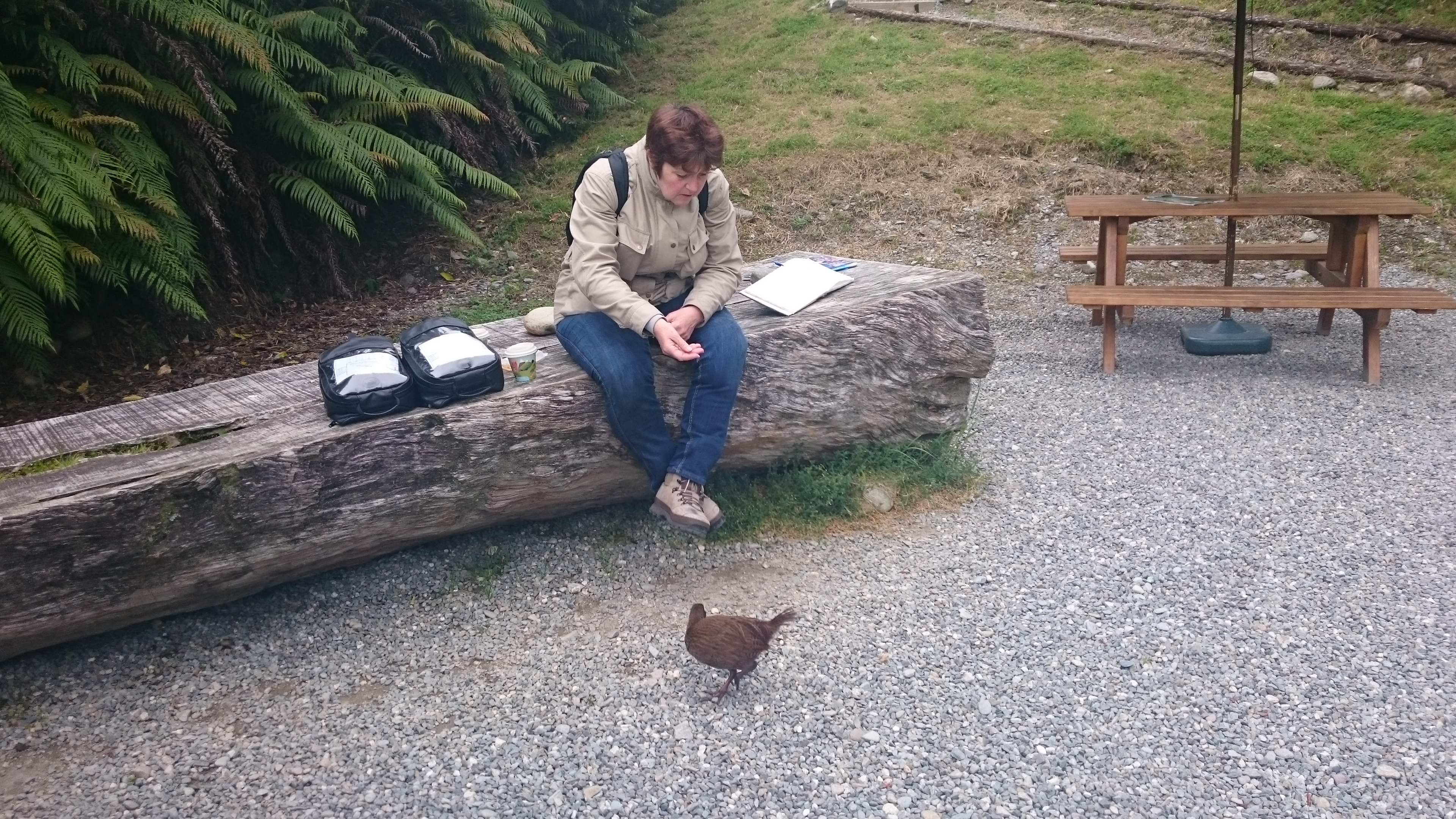 We then travelled to the nearby West Coast Treetop Walk, where a series of steel walkways have been constructed to lead you through the flora of the rainforest at different levels, explaining the various tree species, bird species, and the special co-existence or partnership between some trees and birds who rely exclusively on each other.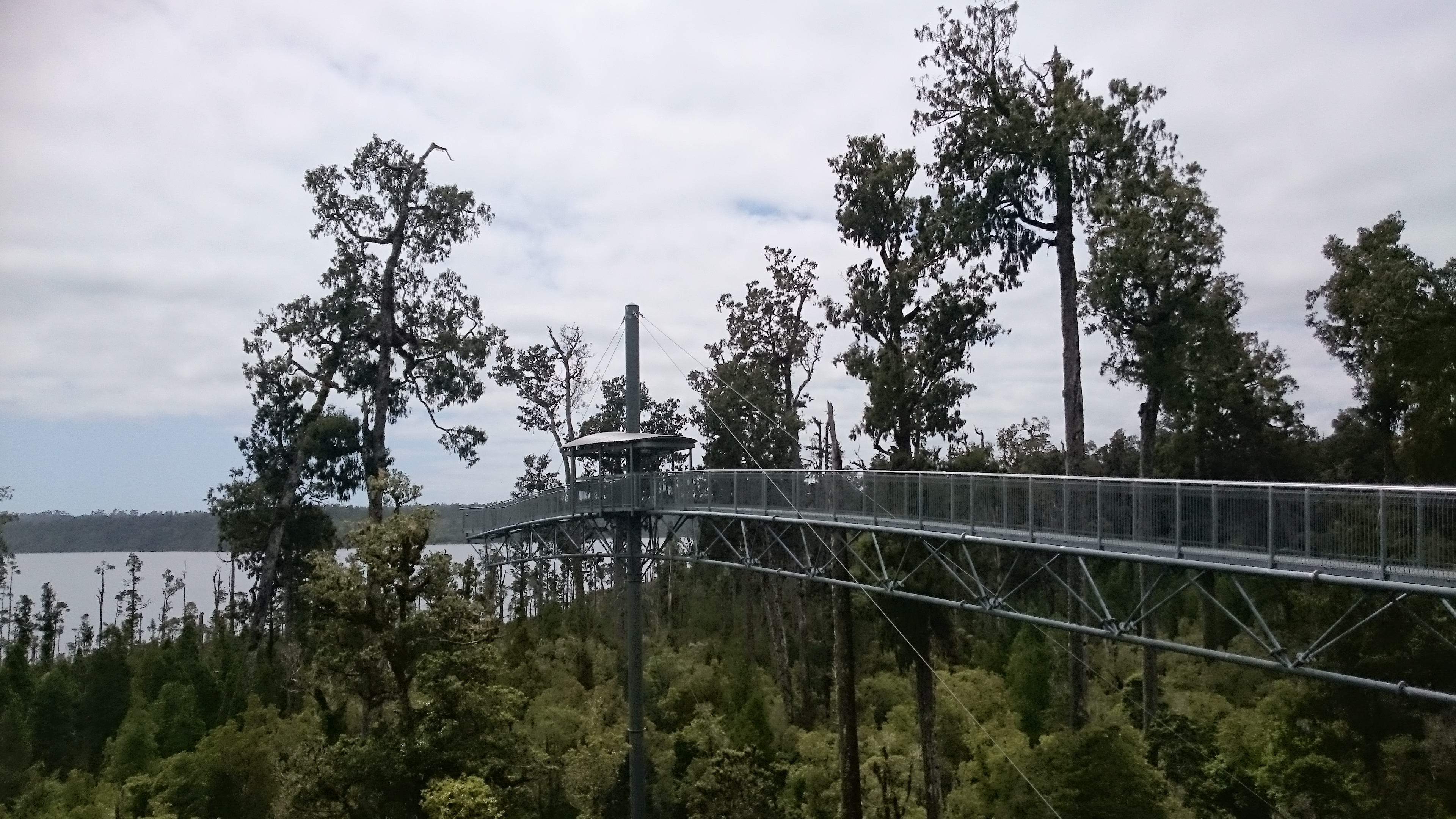 The pinnacle of the walk is the spiral staircase to the top of the 'Hokitika Tower', which at a height of 20 metres allows you to see over the top of the tree canopy, to admire the vistas of the surrounding countryside.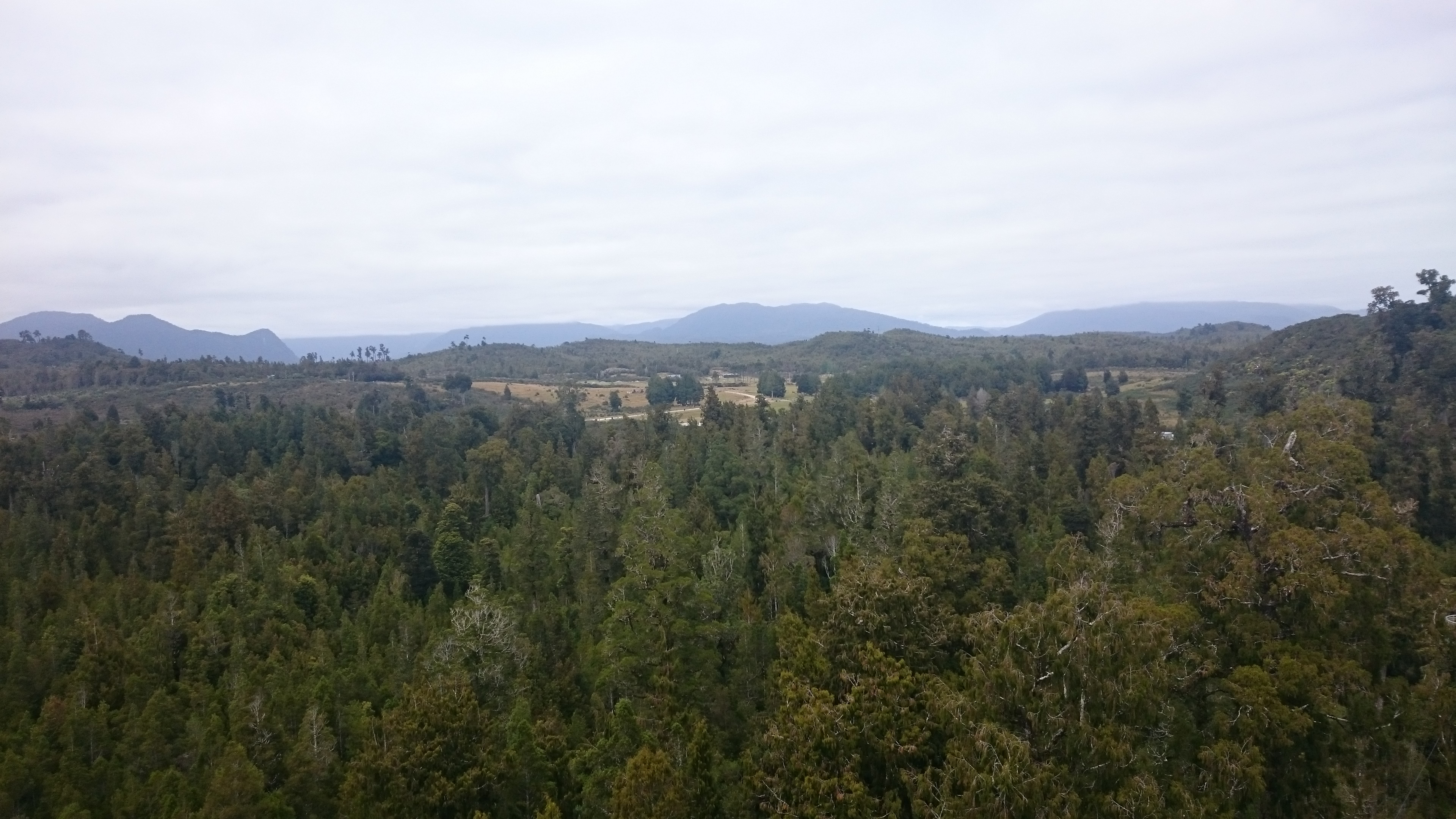 We then continued south, along the Glacier Highway, to our destination for the next 2 nights, Franz Josef Glacier.