Waihi Beach to Miranda via Coromandel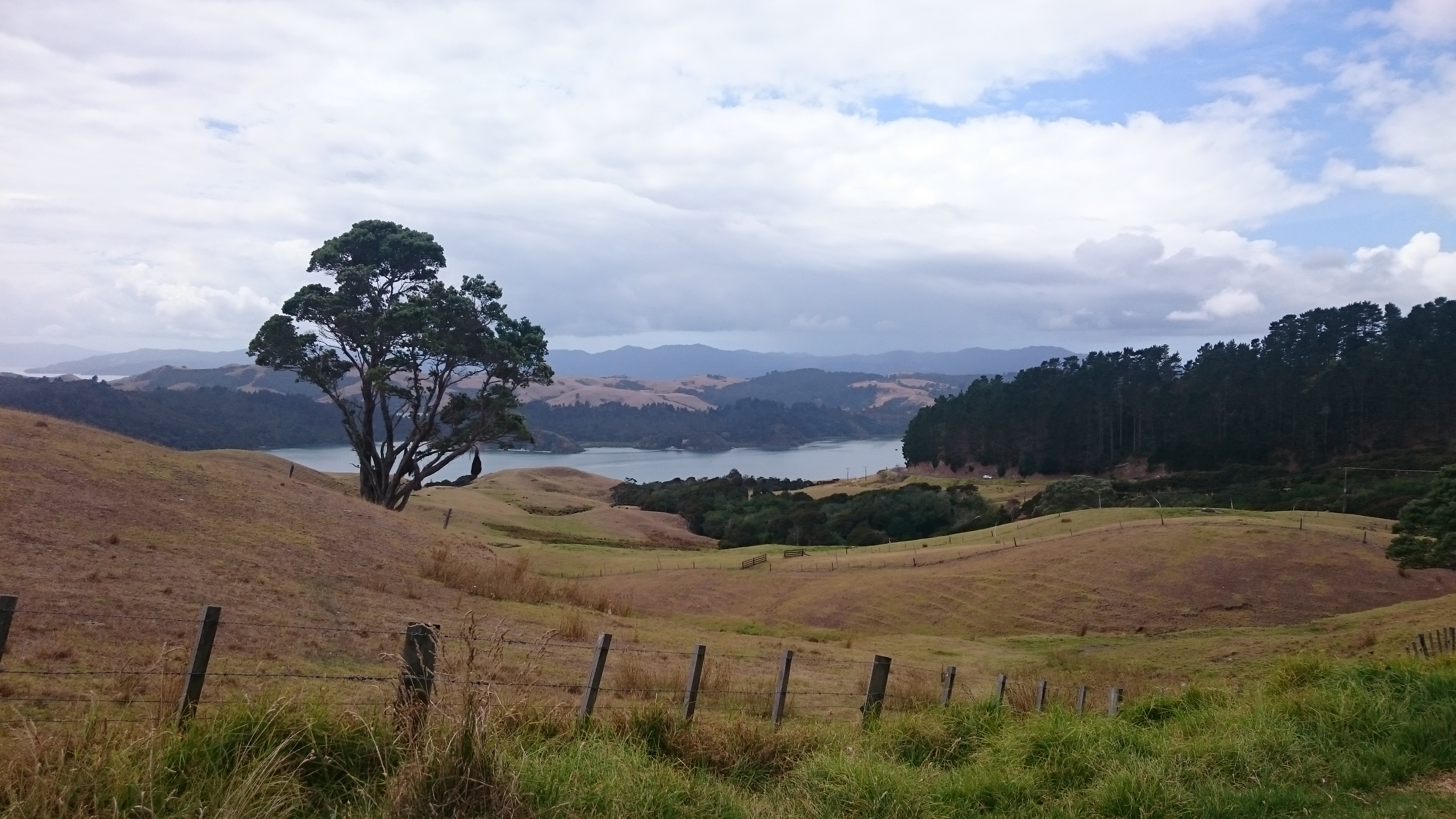 Waihi Beach to Miranda via Coromandel
18 February 2020
We set off at 9am into a slightly overcast, warm and humid day.
A quick refuel in nearby Waihi, then onto the coastal road as we rode the twisting and turning roads towards the noted Coromandel peninsula, passing through Whiritoa, Whangamatta, stopping in Whitianga for a coffee, onto Wharekaho, Kuaotunu, stopping for lunch in Coromandel.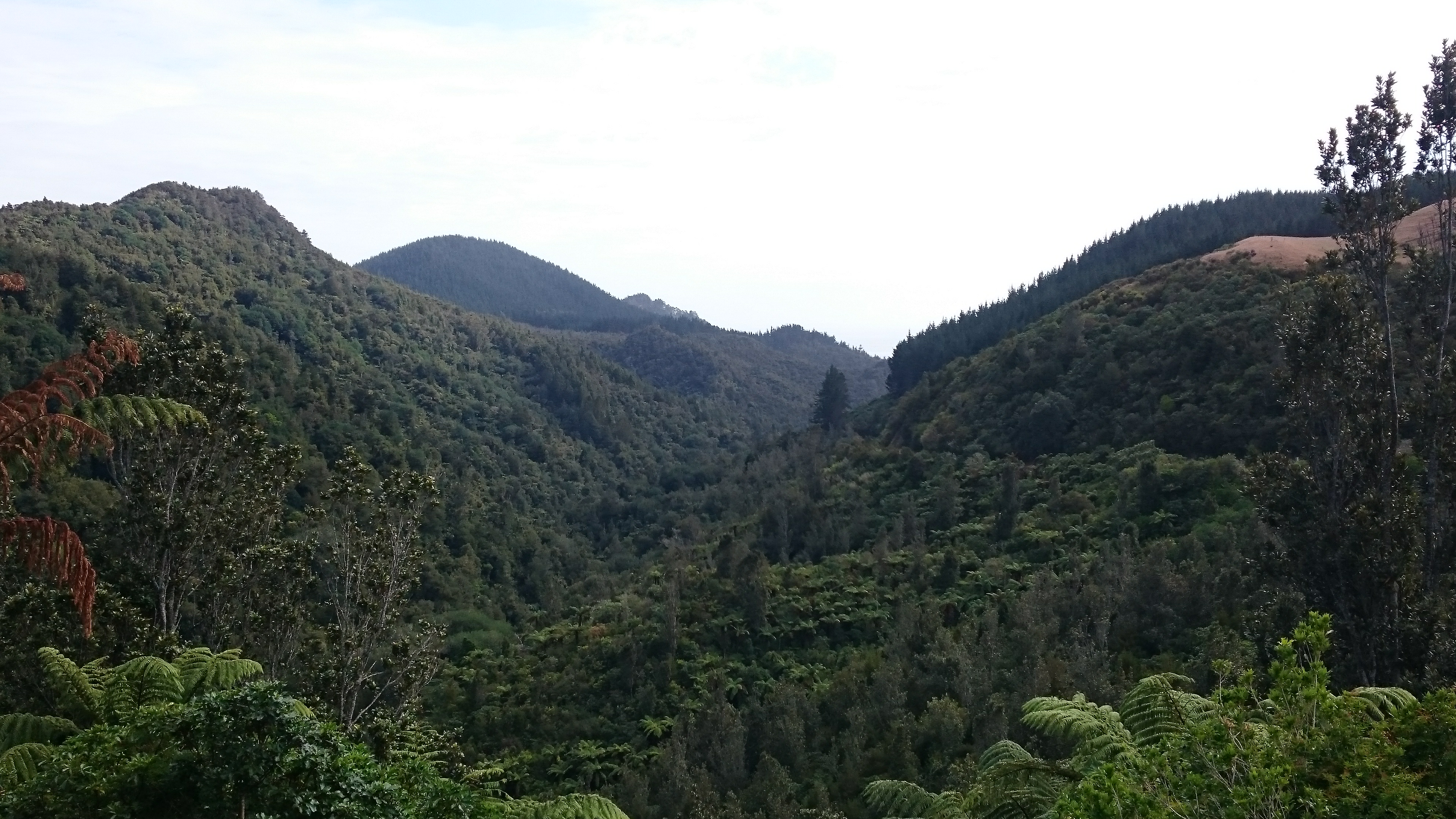 The ride was slow and tiring due to the number of campervan being piloted by persons unable to safely and considerately drive vehicles of that size.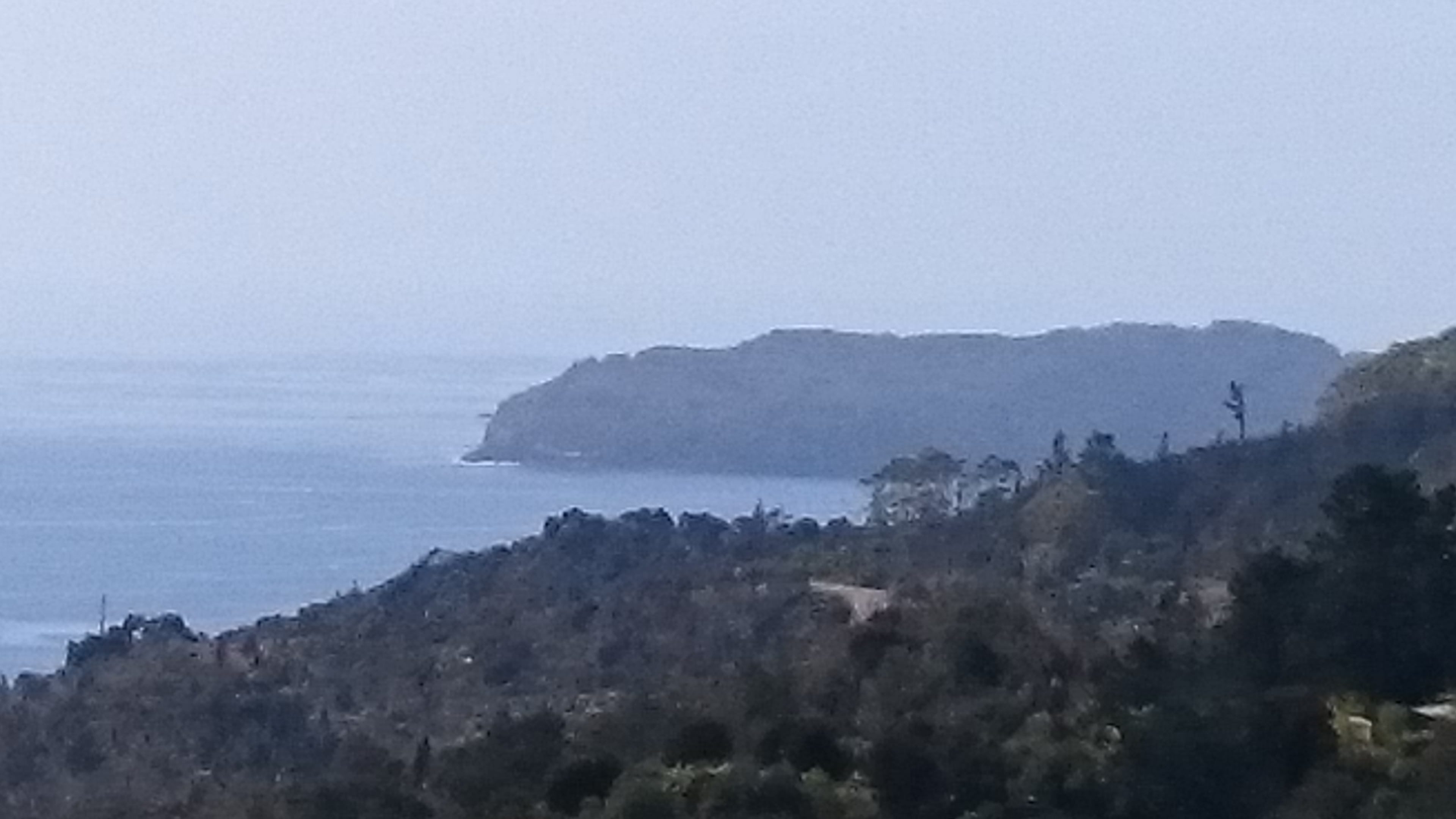 Arriving in Coromandel at 1.30 pm we anticipated a good selection of cafes in such a tourist hotspot. There were still a lot of tourists around, but a few cafes were closing up.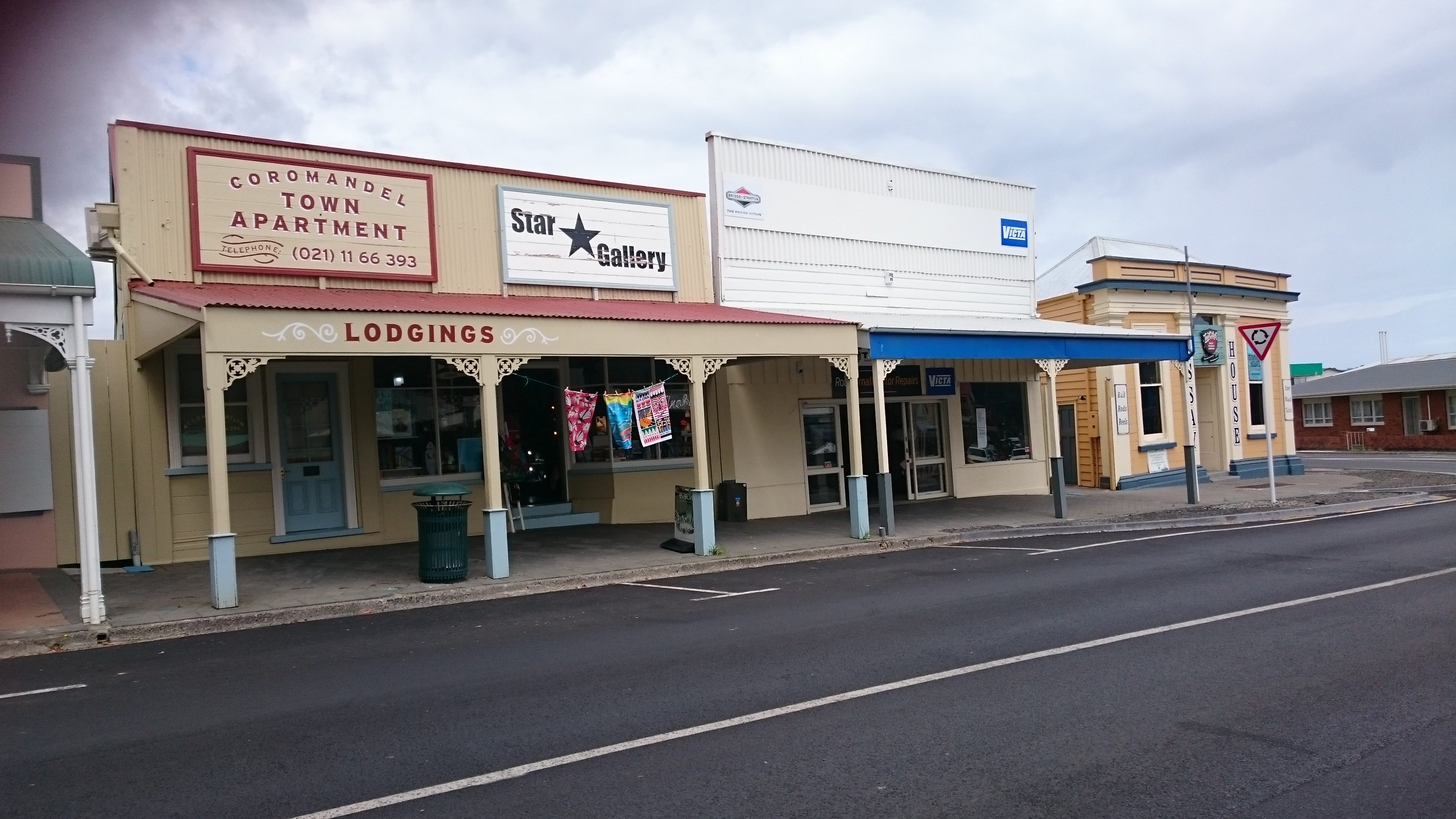 We spoke to a regular visitor who said it wasn't uncommon for the cafes to shut so early, but he didn't know why.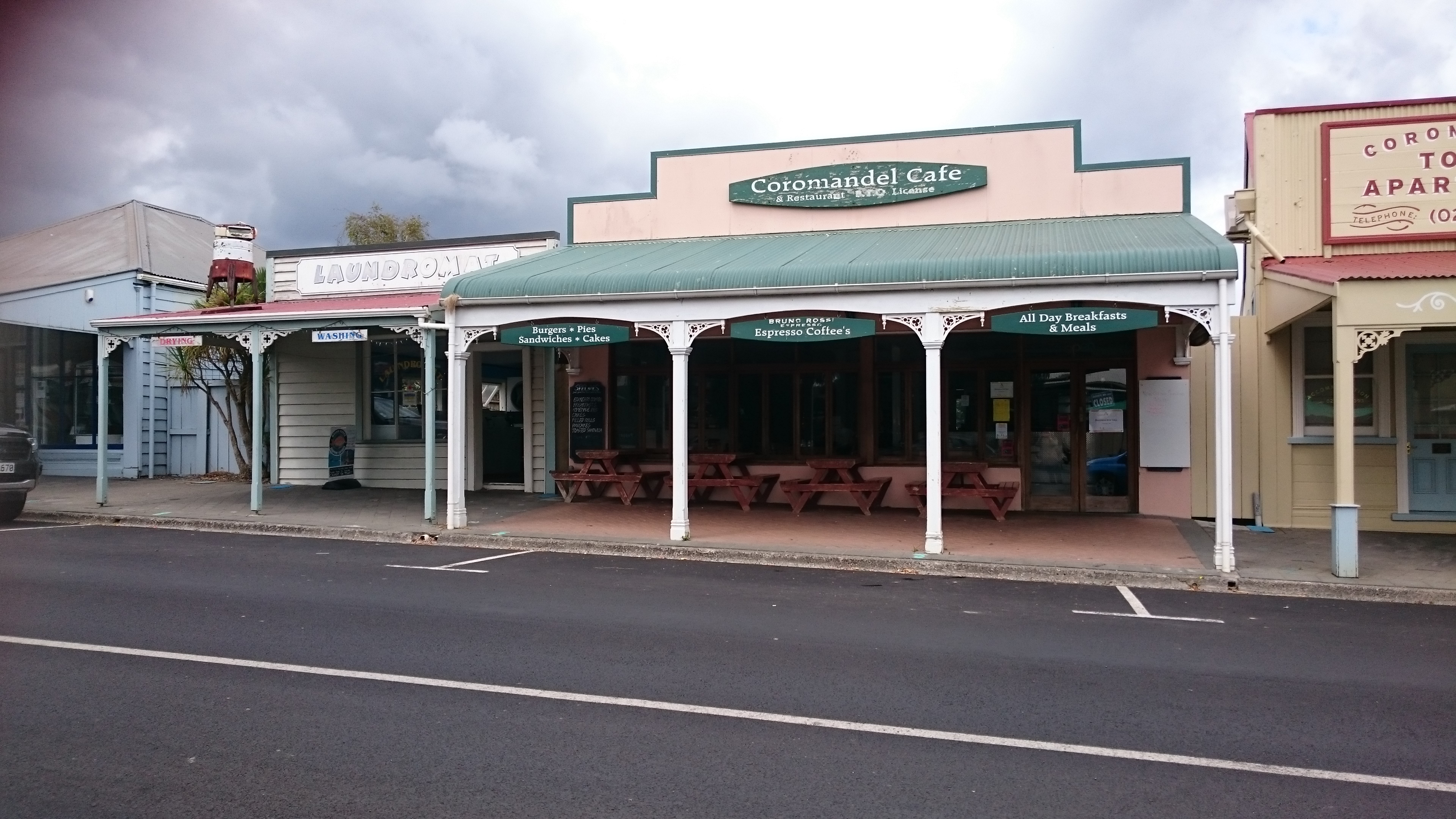 We just managed to find an open bakery that was just closing, so managed to get a bite to eat. I have to say that there were some restuarants open, but we weren't prepared to pay the prices they demand.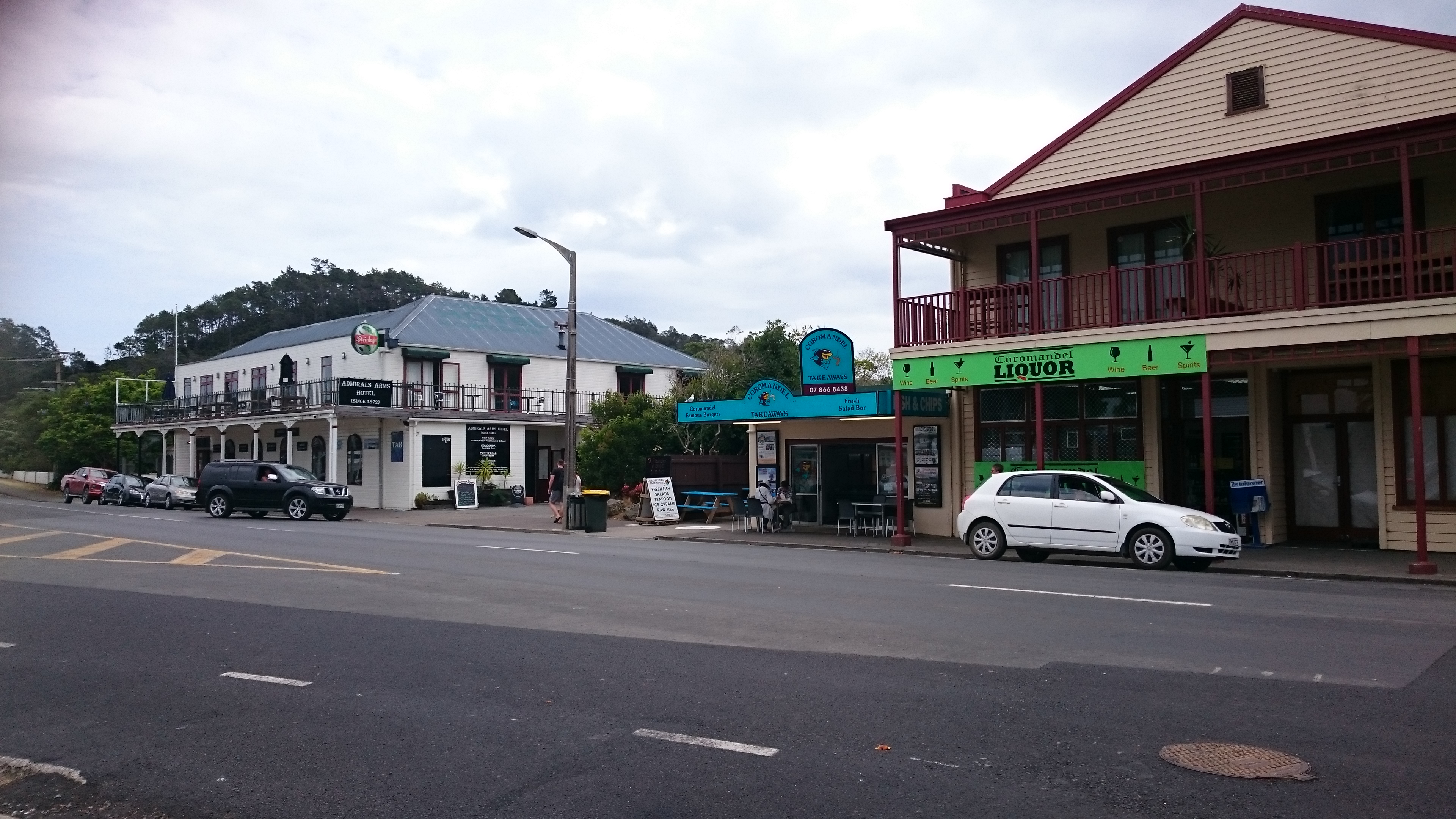 We rode the coast a road alongside the Firth of Thames, ending up in the town of Thames, an old gold mining town.
We had originally planned to stay overnight in Thames, but instead had decided to book a luxury apartment some 15km closer to Auckland in a place called Miranda. The main selling point of this apartment was the end suite spa bath. We had been looking forward to the spa bath all day and eagerly collected our key from reception.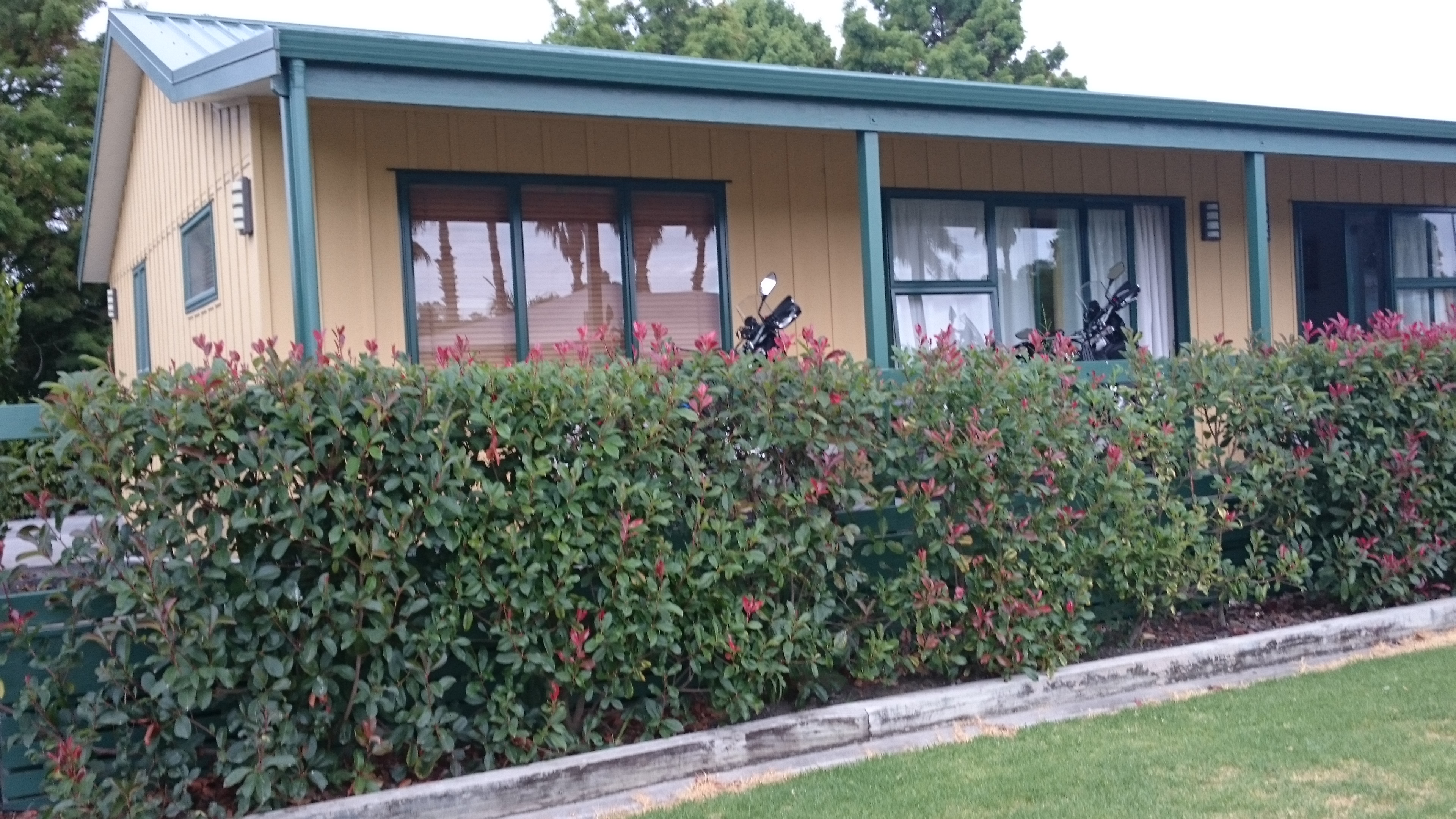 Once in the apartment we looked for the spa bath, but were unable to find it. On returning to the reception somewhat perplexed I was told there were no apartments available with spa baths. At first all I was offered was an apology.
It was suggested that the web site I had booked through may have misrepresented the apartment and I may have to take it up with them. I then pointed out that I had booked direct through their own website. It went quiet for a while.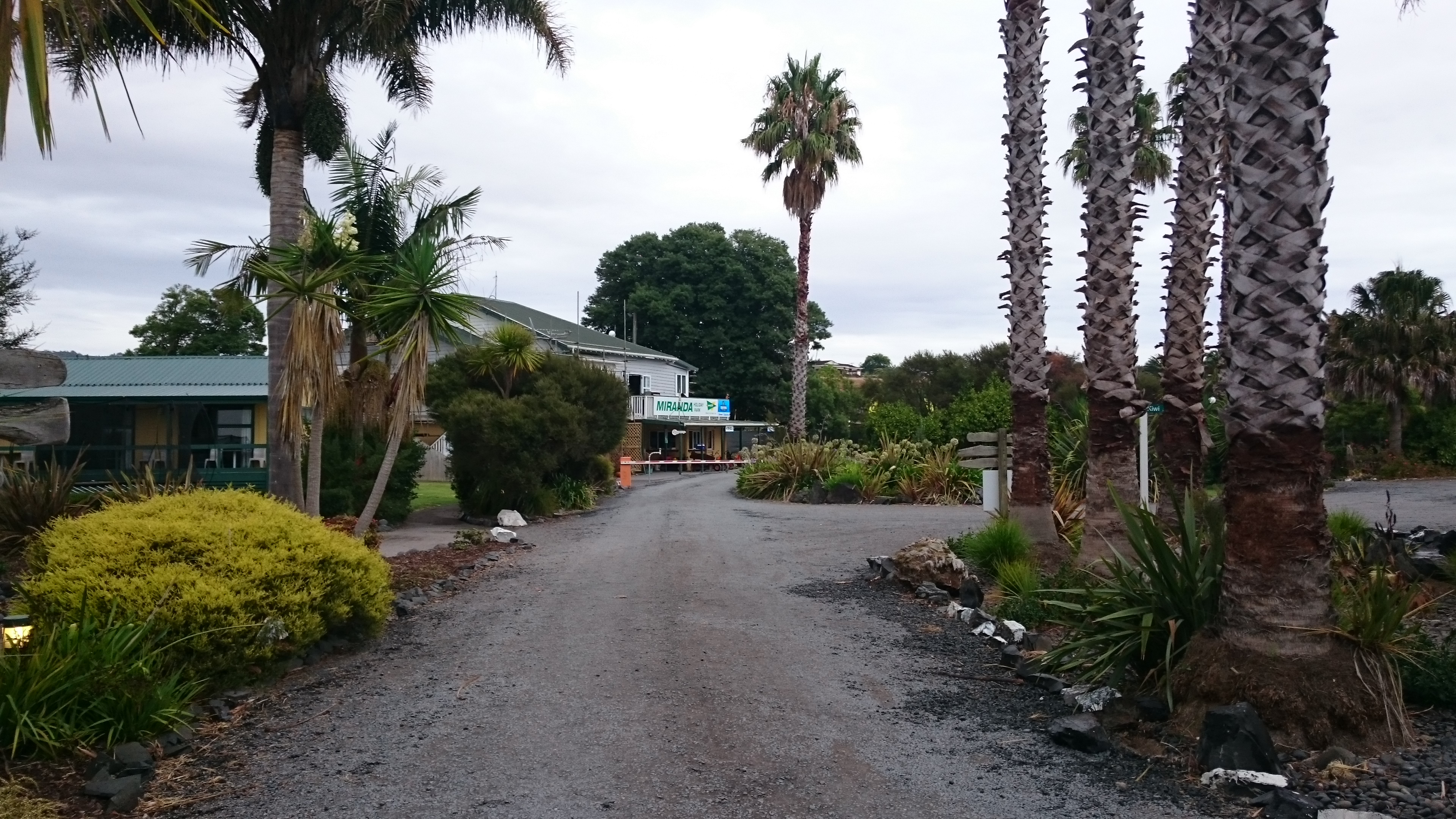 Eventually 90 frustrated and hot minutes later I eventually managed to get the price reduced to that of an apartment without the spa bath!
Unfortunately we were both very hot and harassed by this time (7.00 pm) and it spoilt the evening for us, and we didn't sleep too well that night.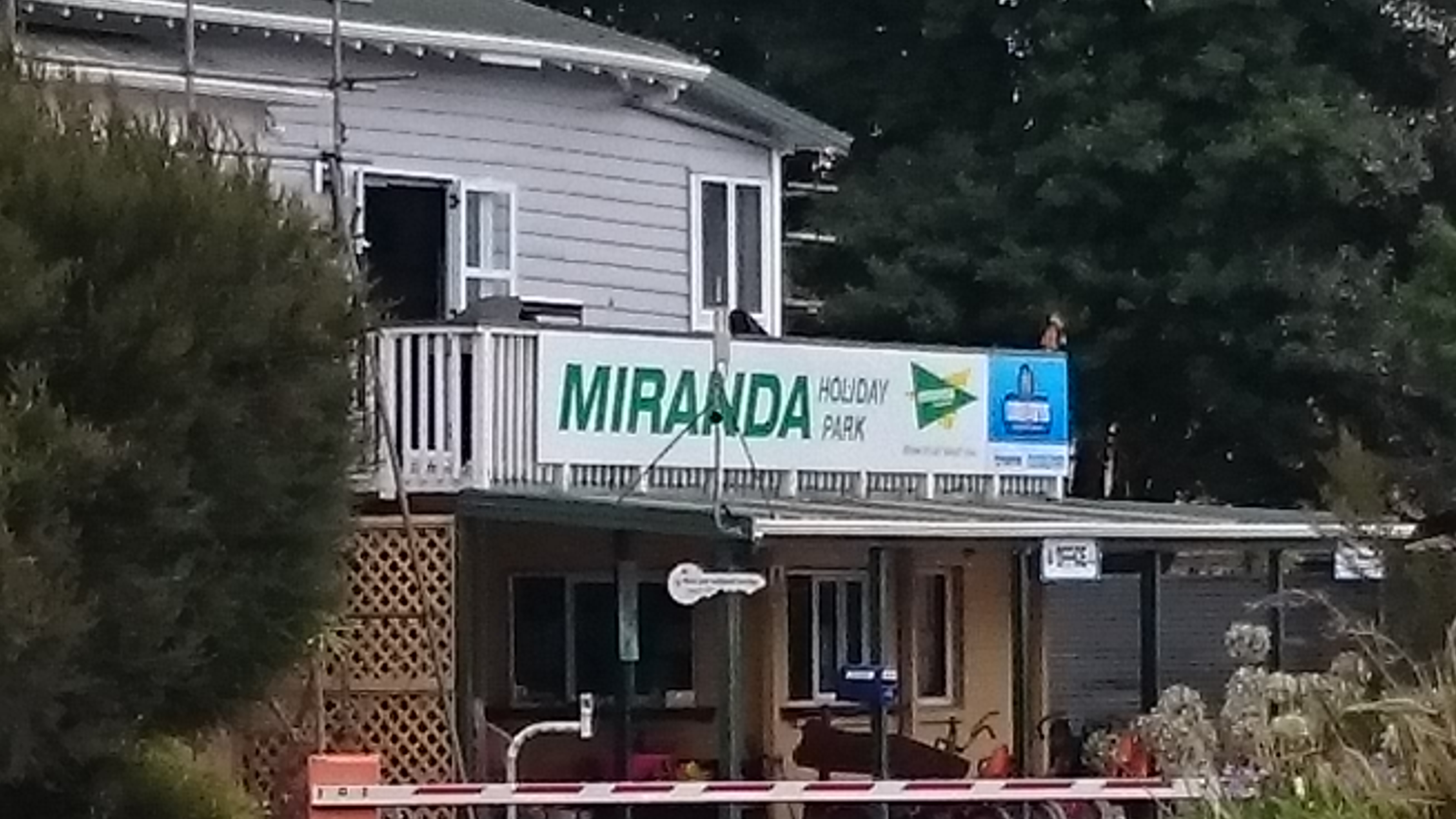 It's a shame, the holiday complex appeared well kept and had good facilities, but our experience on this occasion was not a good one.
Waihi Beach to Miranda outline of route travelled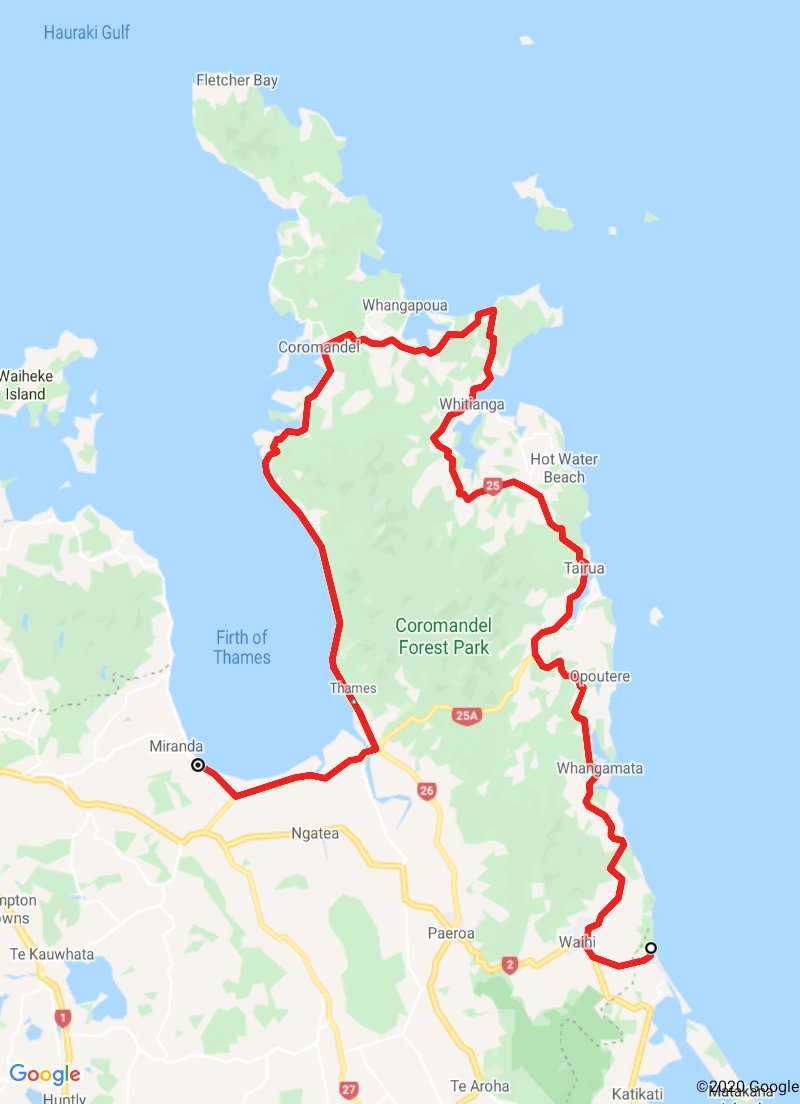 Trip statistics to date
Days in New Zealand. 44
Todays distance KM. 242
Total distance KM. 5686