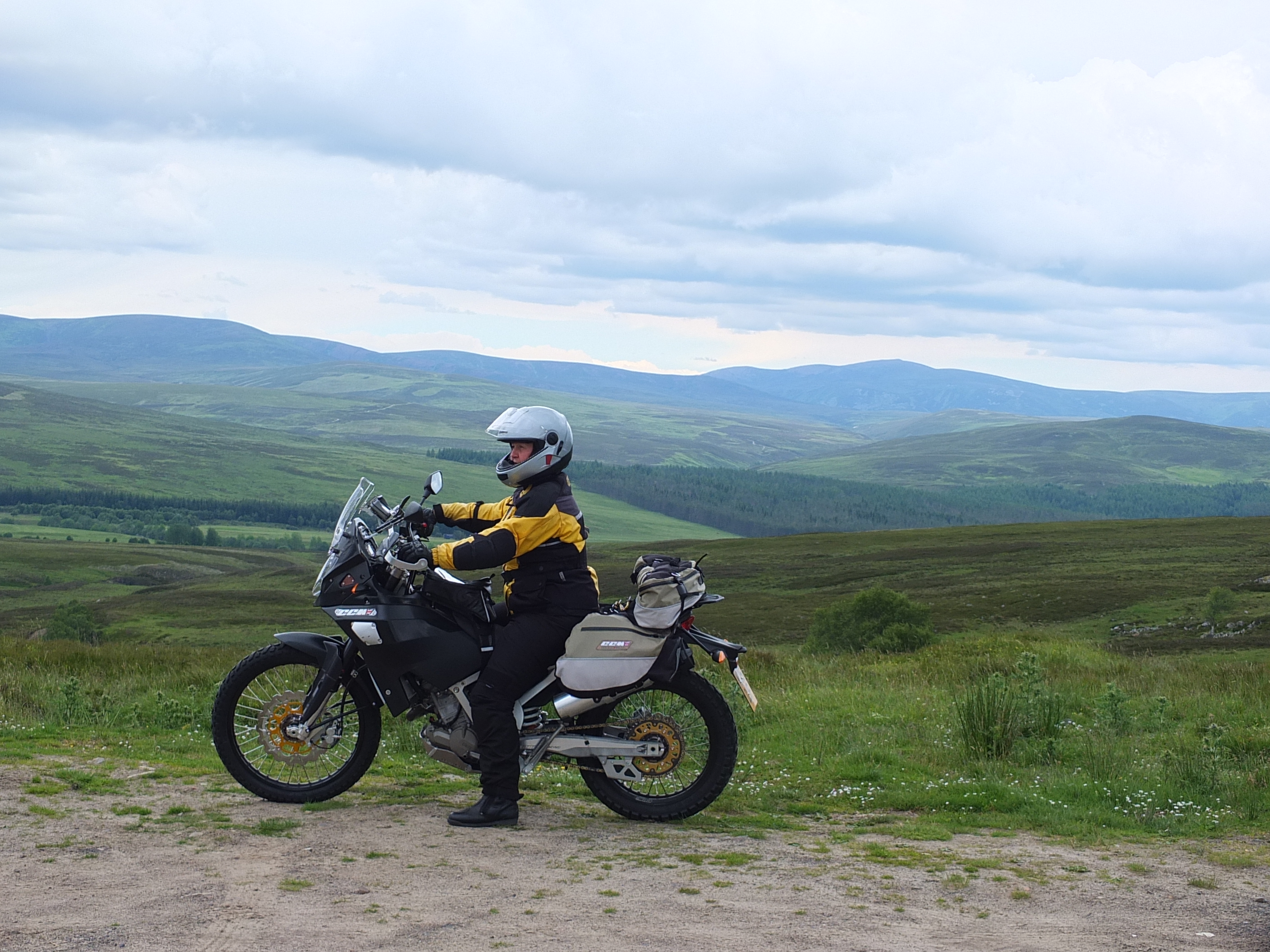 1 August 2015 - The Bikes
We know that some of the roads we will travel in Australia and New Zealand will be unsurfaced. We know what it is like to travel on these roads by motorcycle, having done so in some parts of Europe.
We made the choice to get ourselves new bikes, that would be suitable for all sorts of road surfaces and terrain.
We considered the two extremes of motorcycle travel, namely riding on smooth surfaced roads, and riding on unsurfaced roads. These two differing riding scenarios have traditionally been suited to different types of motorcycles.
Bikes designed for riding on smooth surfaced roads are usually relatively heavy, over 220kg in weight, have a limited range of suspension movement. These motorcycles are quite comfortable over longer distances, with larger fuel tanks and a longer range.
Conversely bikes designed for riding on unsurfaced roads and rough terrain are built much lighter, normally less than 150kg. These motorcycles have a much greater range of suspension movement, are not particularly comfortable over longer distances, and have short range fuel tanks.
There are several motorcycles that manufacturers have claimed can do it all, but none of these bikes appeared suitable for us.
In 2012 I heard about that the low volume British motorcycle manufacturer CCM were designing a bike that may just suit our needs. Lightweight (less than 130kg) with a 450cc BMW engine, and a range of 250 miles. It ticked most of our imaginary boxes. After seeing a prototype of the bike at the 2013 Kelso BMF Bikefest, and some development models at Motorcycle Live 2013, we arranged test rides in 2014 at the factory in Bolton, Lancashire. It was clear that Jen took to the bike straight away and had no problems with the bike on the rough unsurfaced roads ridden in the test ride. The decision was made, a new CCM GP450 for each of us.
In early 2015 we ordered the bikes from the factory. A few manufacturing delays resulted in a delay in the delivery of our bikes, but in July that year we set off on a trip to the highlands of Scotland.
We found that the bikes did everything that we wanted of them. They are perfect once you are off the main roads where you rarely ride at more than 50mph, particularly on some of the bumpy minor roads. They will travel at 70mph+ if that is what you want, but the fuel consumption increases markedly. Used between 30-60mph these bikes excel on the minor roads and tracks.
On returning home, confident of our new motorcycles' abilities, we decided they needed a longer trial to further test their suitability for our trip.