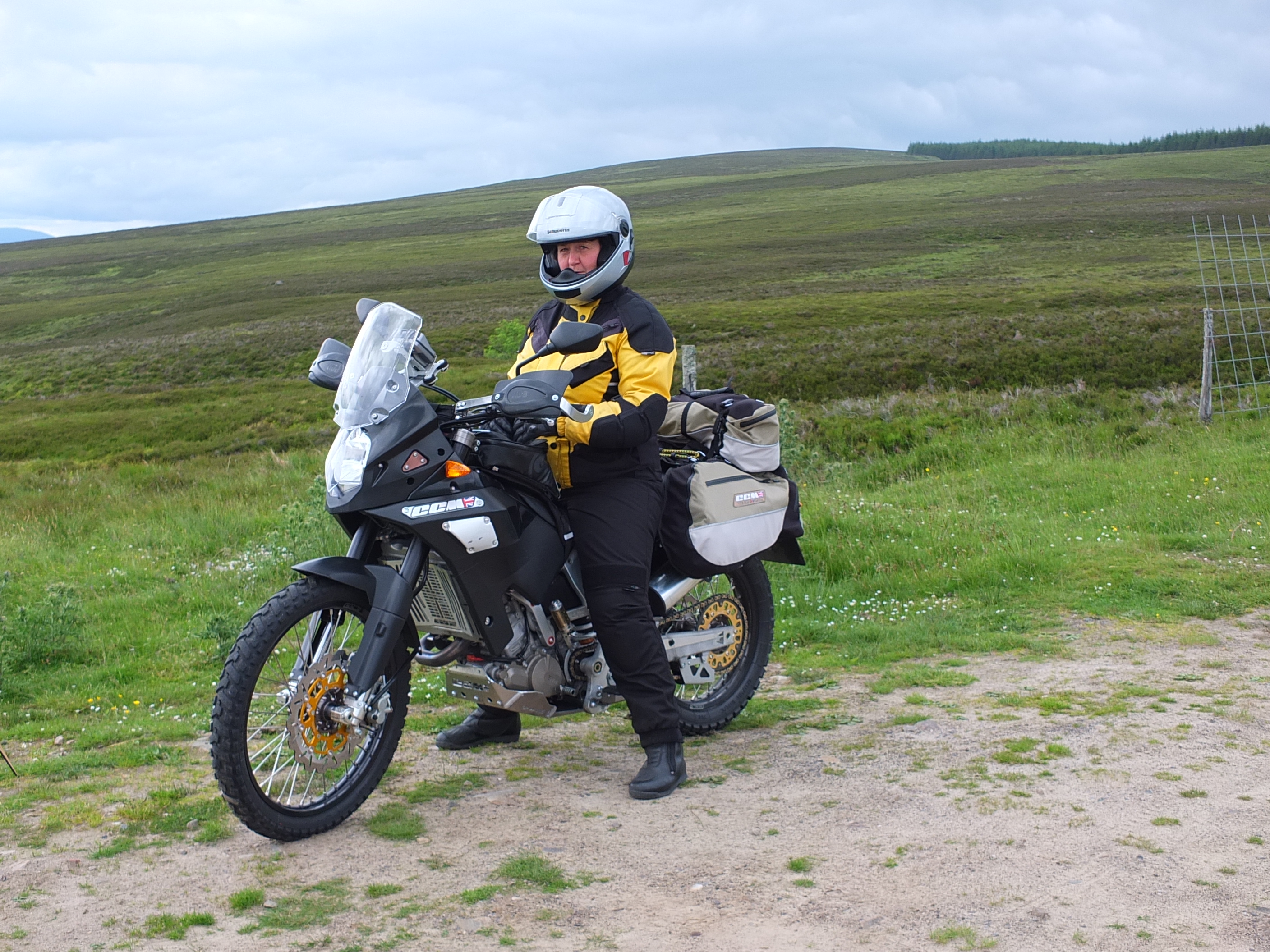 1 January 2014 - In The Beginning
We have often talked about going on a long journey or tour in the years to come, while we are still fit and active.
I've had a lifelong affinity with motorcycles, I can remember as a small child sitting astride my fathers Norton in the early 1970's.
I've ridden motorcycles for all of my adult life, and intend to continue riding motorcycles until I'm no longer physically able to do so.
The feeling of closeness to your surroundings, the ability to better experience the sights and sounds (even the aromas) of the world as you travel through it, has always made travel by motorcycle my preferred mode of transport.
Jen has also come to appreciate our motorcycle travels, and has enjoyed her conversion from pillion navigator to pilot. Jen rode motorcycles from an early age, but didn't get around to getting full licence until her 30's.
The title of our website should be a give-away to its' content.
After some discussion we agreed that we would take an extended holiday to Australia and New Zealand. The decision to travel by motorcycle was a formality, if we had decided to use any other form of transport I do not think we that would have the same experience.
Destination agreed, date to be decided.
Its a long time to be away from home, and there are lots of things that we need to plan beforehand. We don't want to have to deal with unresolved matters in the UK when we are travelling on the other side of the planet. So we continue to make our plans, both for at home and overseas, in readiness for the journey.