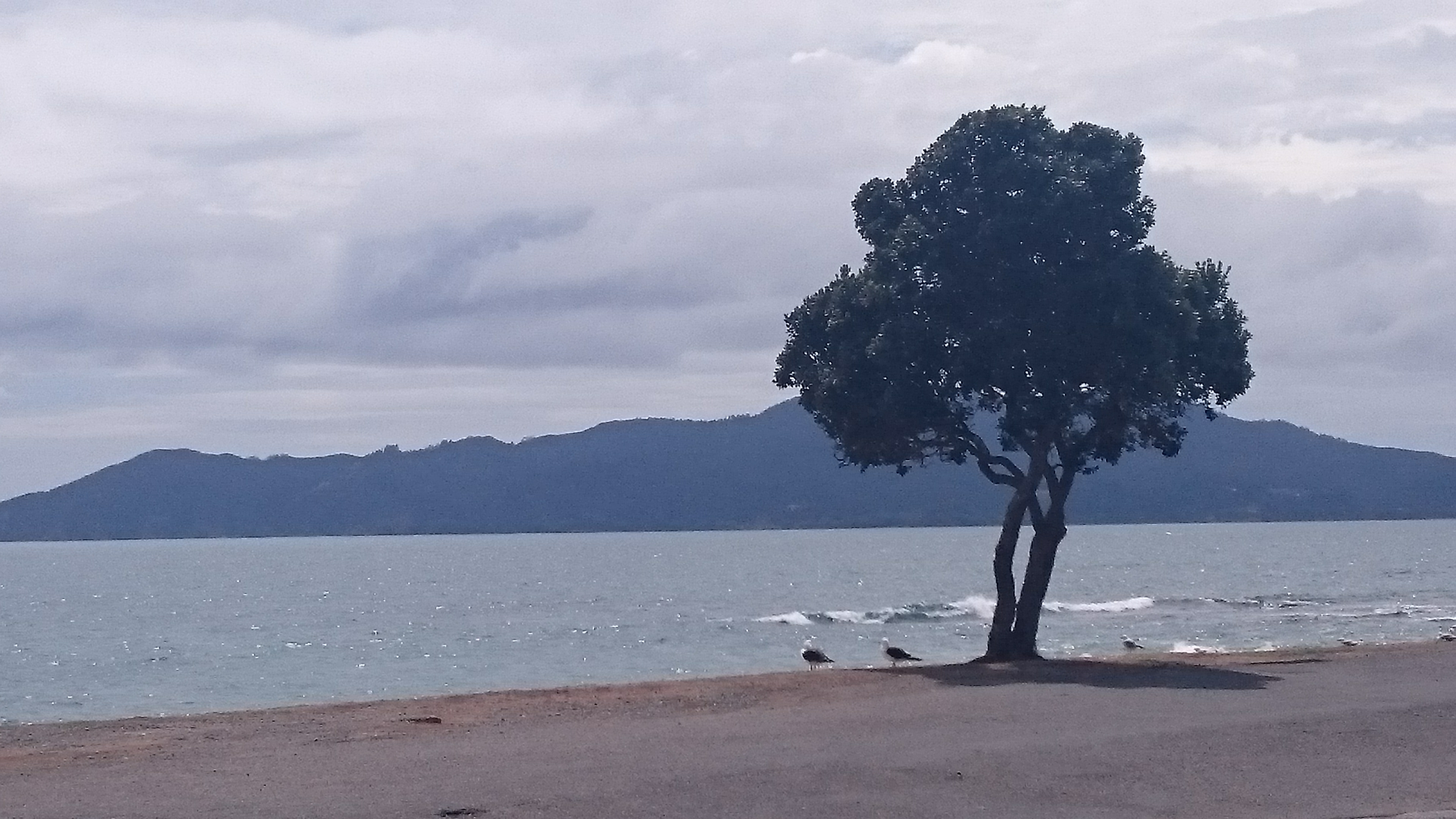 Russell to Awanui
22 February 2020
We wondered how the coming day would fare after being awoken by the sound of pouring rain.
By the time we rode out it was no longer raining, but the road surfaces in and around Russell were damp.
We rode to the nearby ferry landing at Okiato, straight onto the waiting ferry. This is a small RoRo ferry that takes traffic to and fro across the bay to Opua.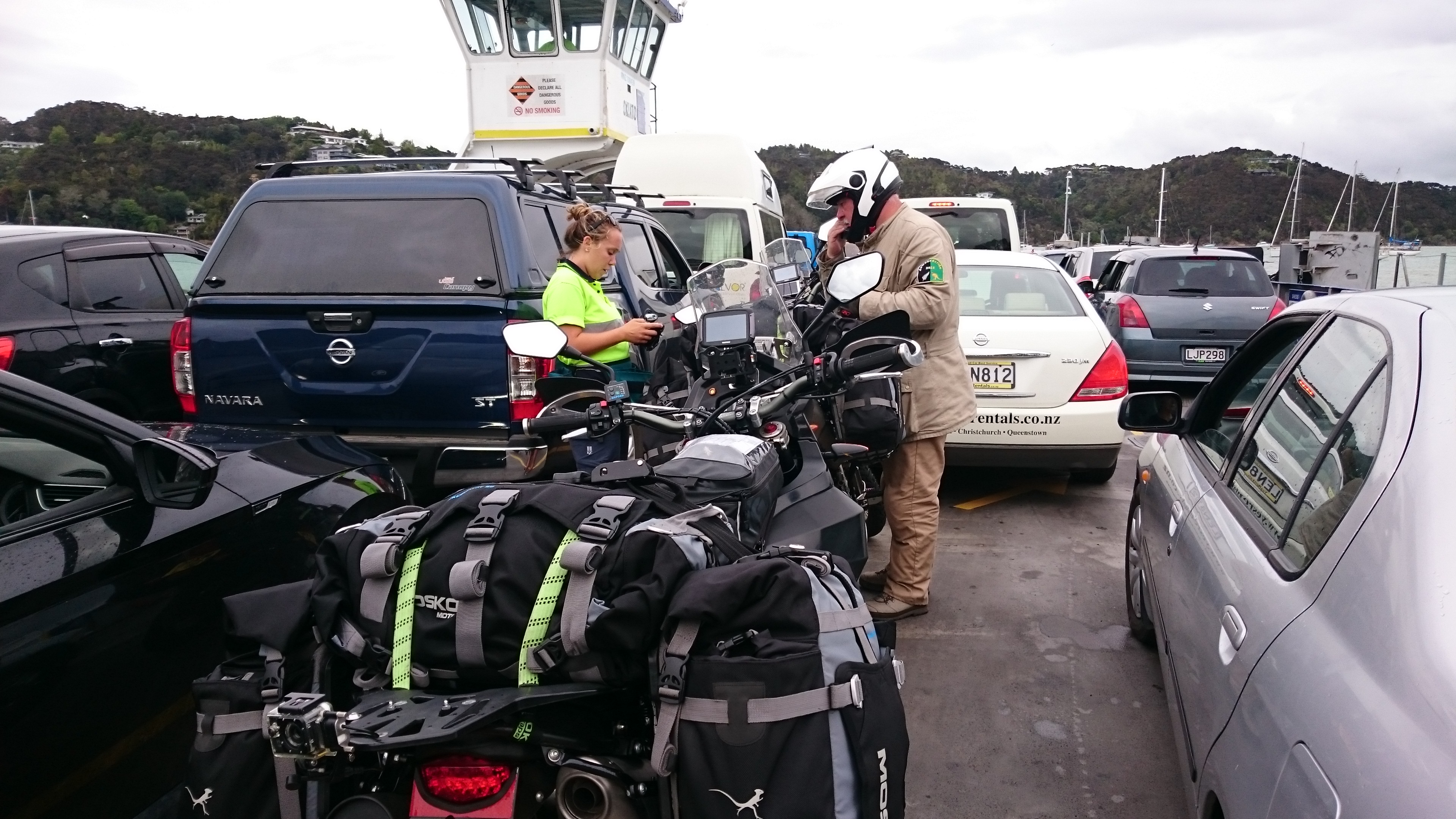 After a short 10 minute journey we were riding off the ferry in Opua, towards Paihia, then onto State Highway 11 until it joins SH10, also known as the Twin Coast Discovery Route.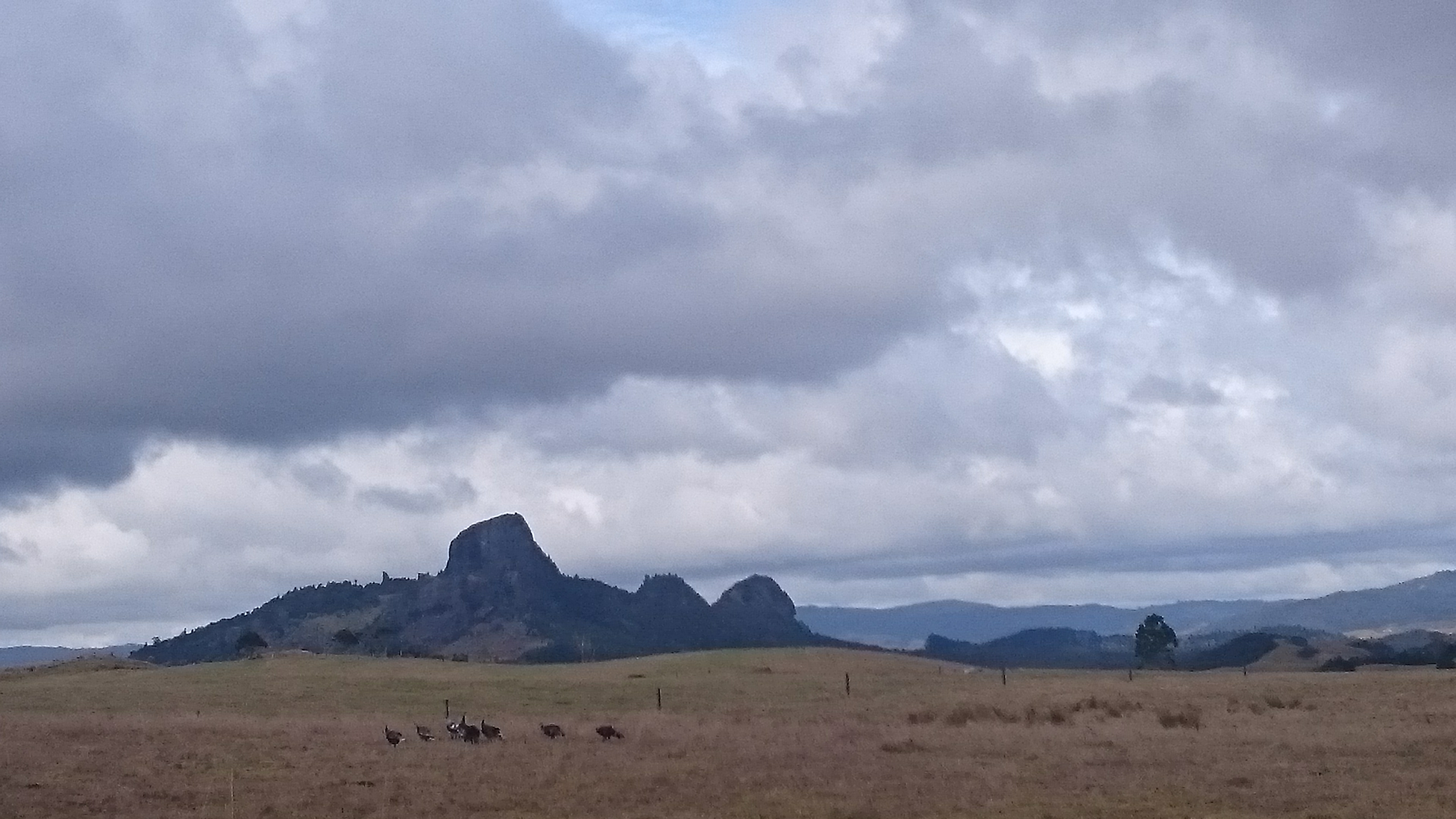 We stopped in the small town of Kaeo at Madhatter Donnas cafe chosen for the fact that it was the only cafe that was open. However on watching the local population it became apparent how appropriate the premier's name was.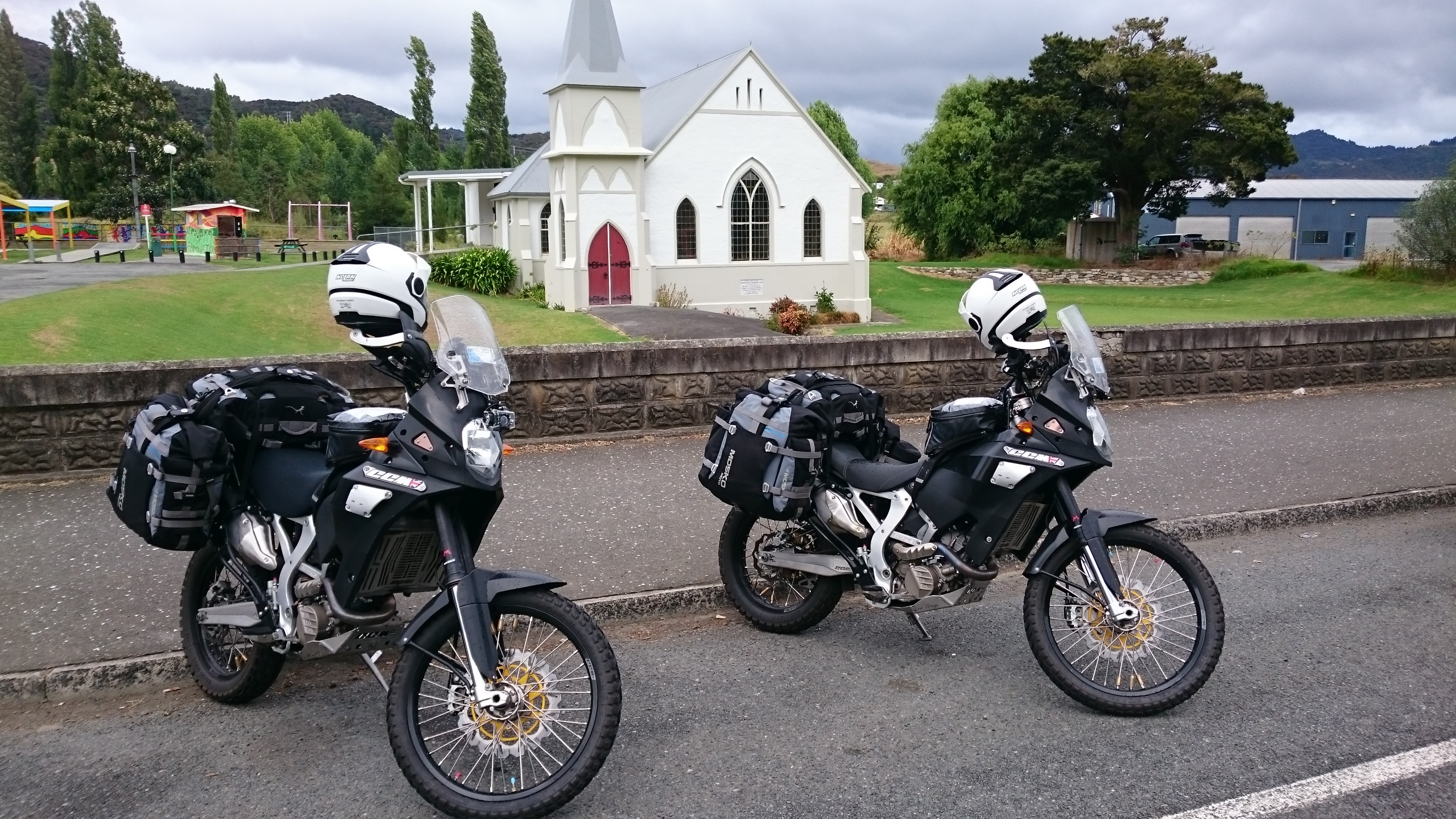 It was apparent when drinking our coffee that this was just a little more than a one horse town, perhaps a 1.25 horse town, with locals sitting on the main street on their chairs watching the traffic pass through. No complaints about the coffee.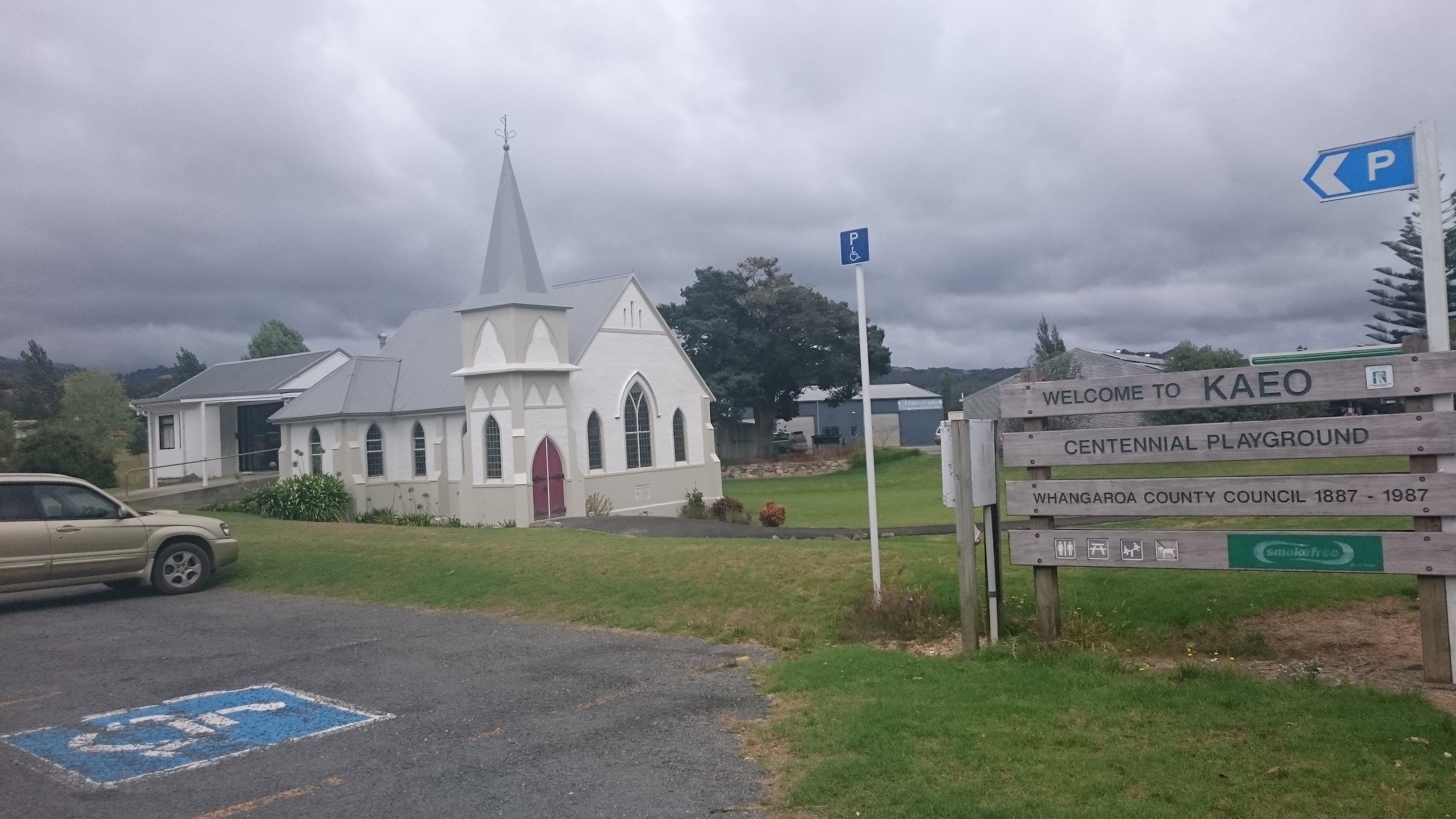 We rode on as the road twisted and turned through the rolling countryside until we touched the coast again at Coopers Beach.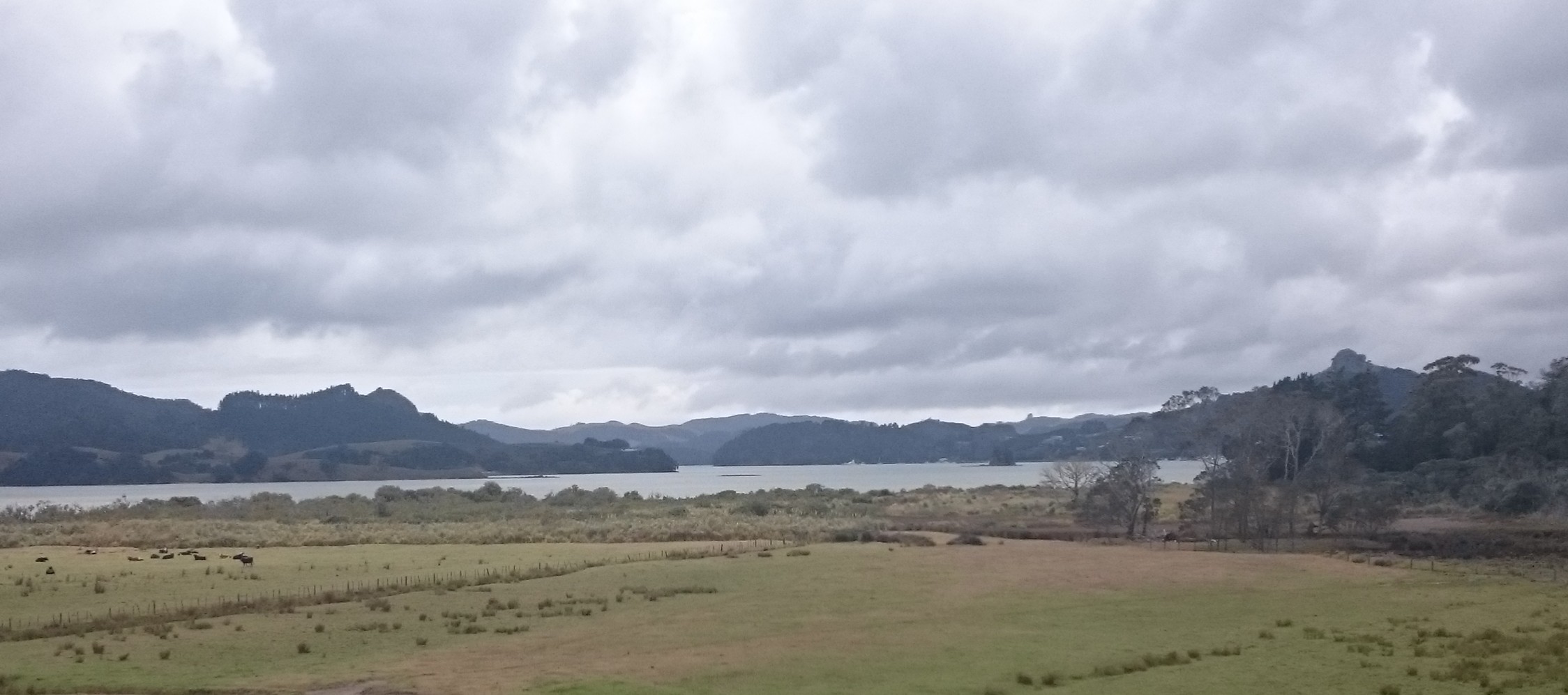 What a perfect location for a cafe. No chance. Lots of signs stating It was all private roads leading to the beach with no public access. No tourists allowed!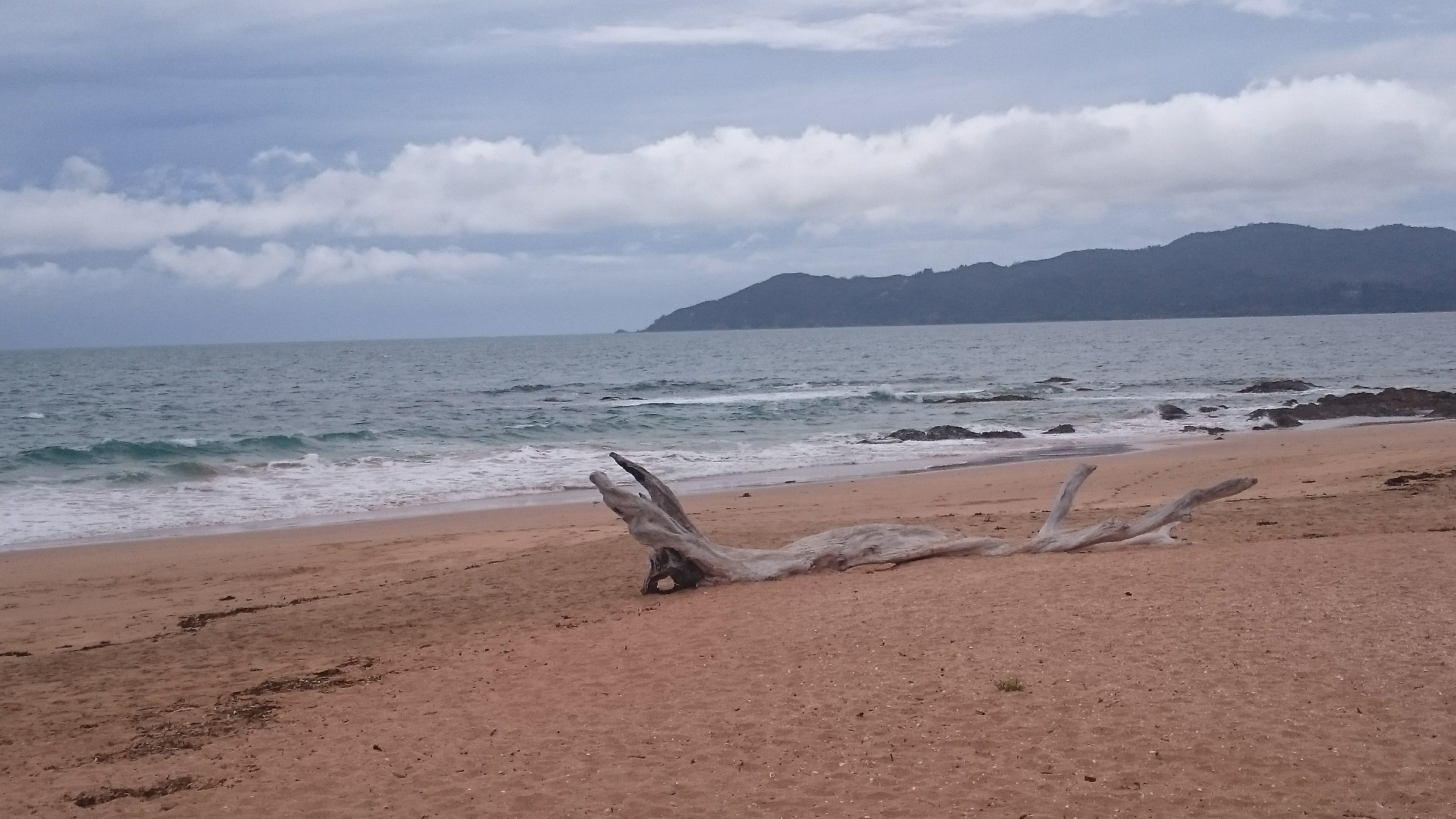 Fortunately a little further on we arrived in Cable Bay, site of the landfall of the first telegraph cable to reach New Zealand in 1876.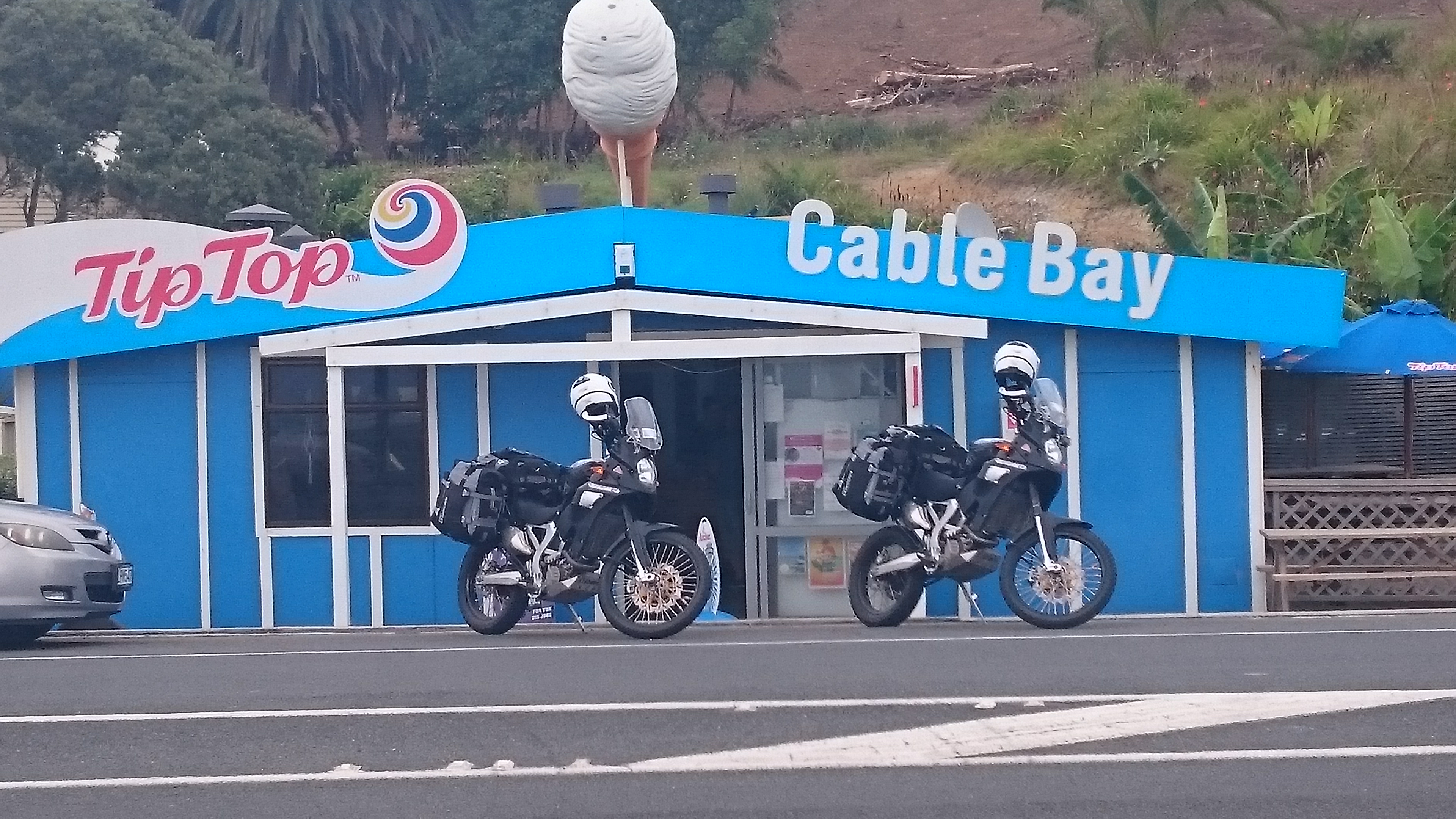 Here we found the Cable Bay store, packed with tasty lunch ready food, finished off with the statutory ice cream. Lunch sorted.
We continued onto the town of Kaitaia where we replenished our victuals for the next two days before riding to Awanui, our base for the next two nights, where we were again treated to an amazing sunset.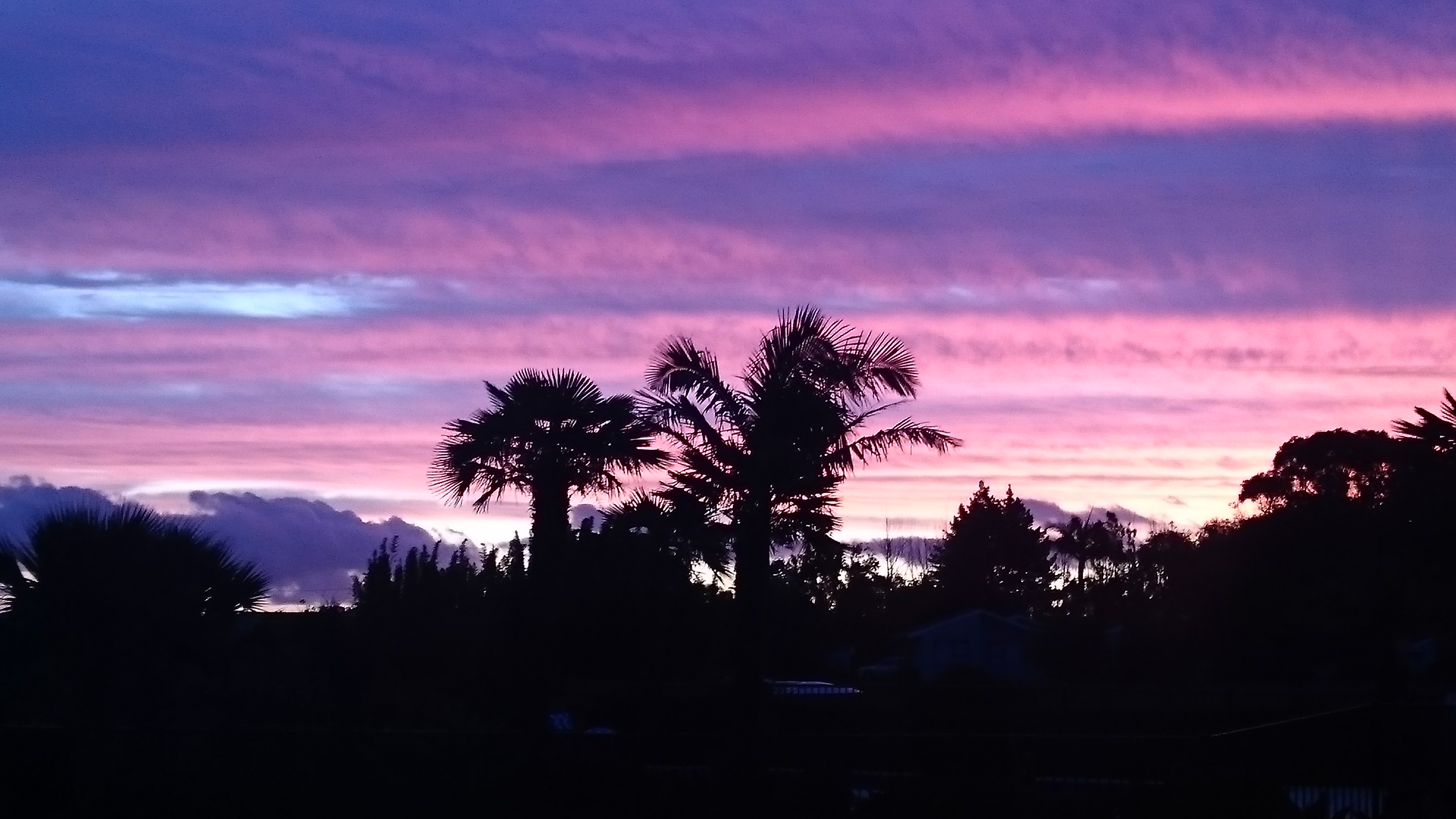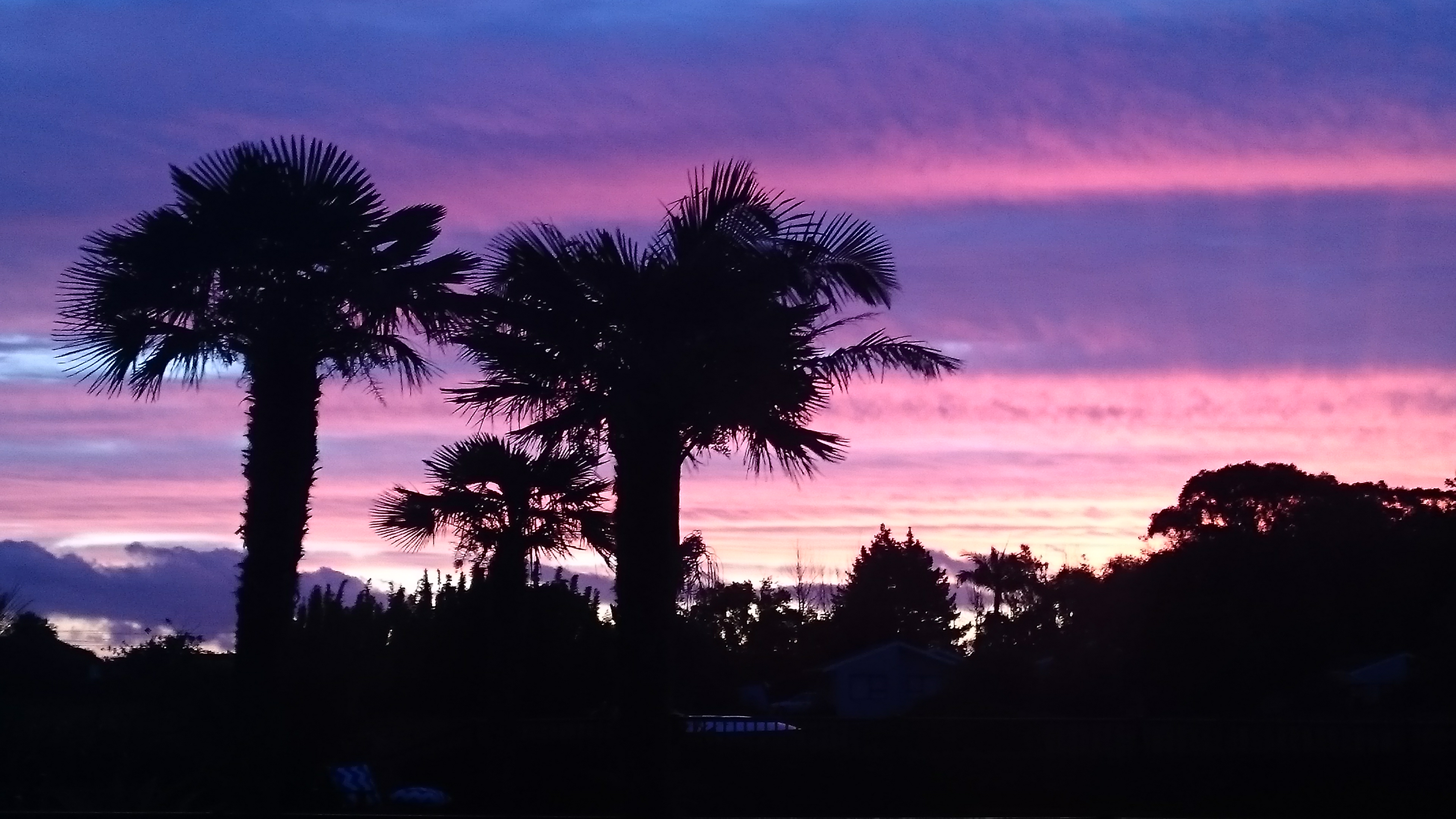 Russell to Awanui outline of route travelled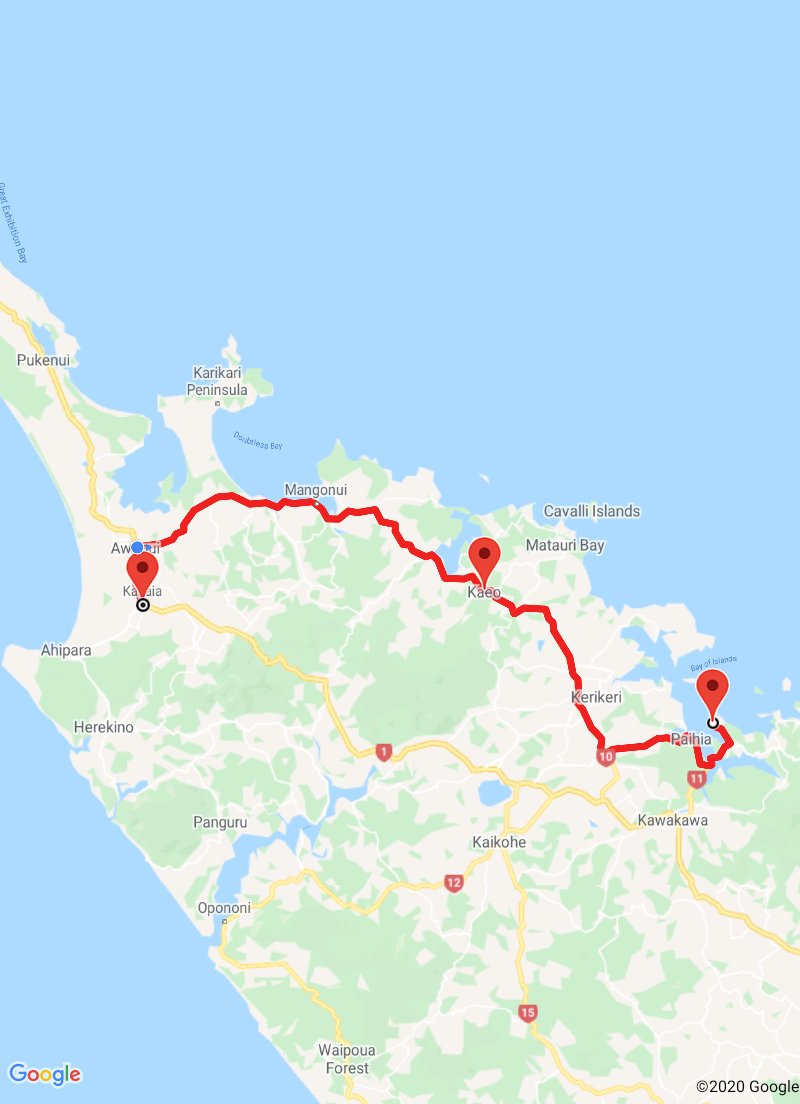 Trip statistics to date
Days in New Zealand. 48
Todays distance KM. 138
Total distance KM. 6214